Liuyishou Montreal Hotpot: The best hotpot in town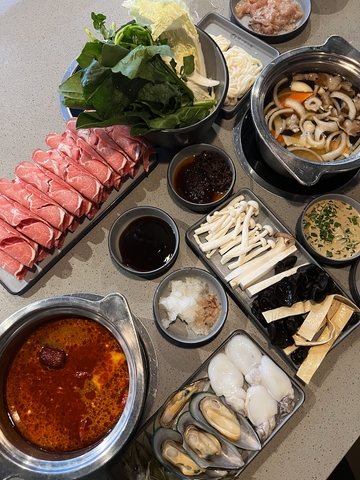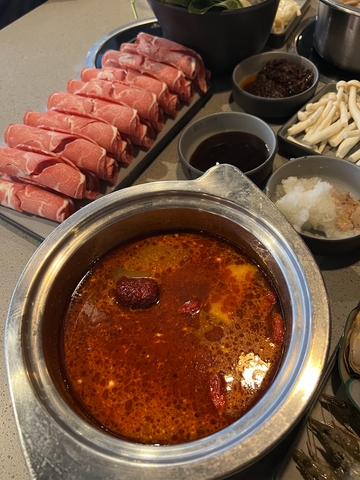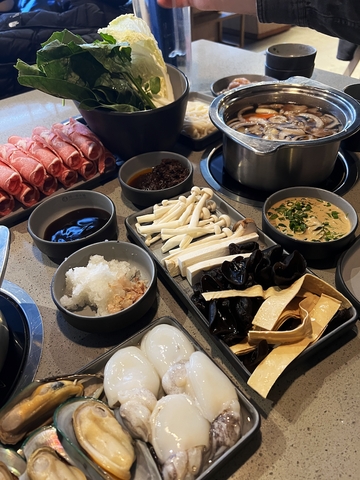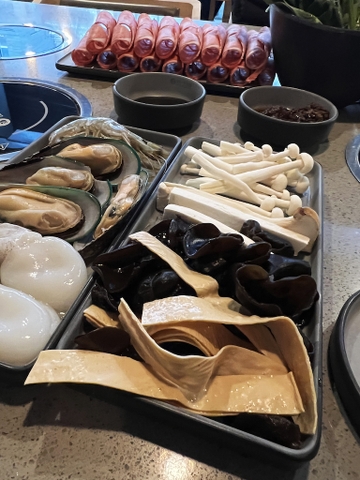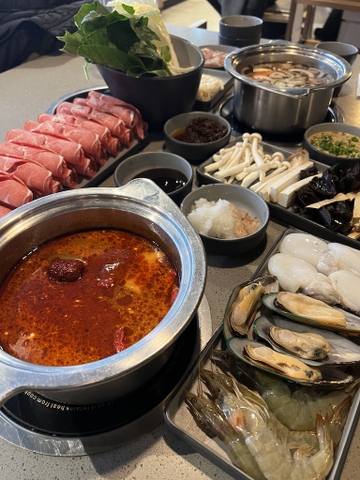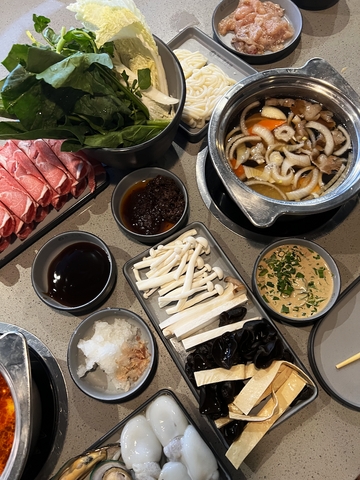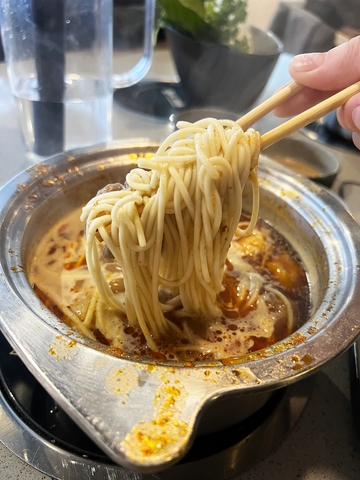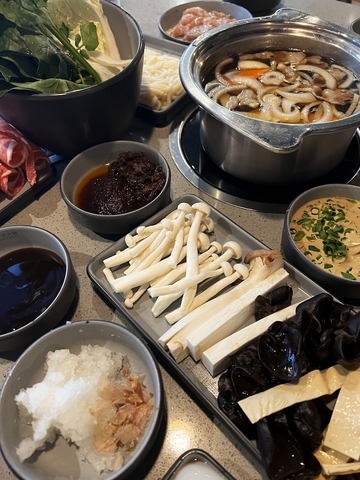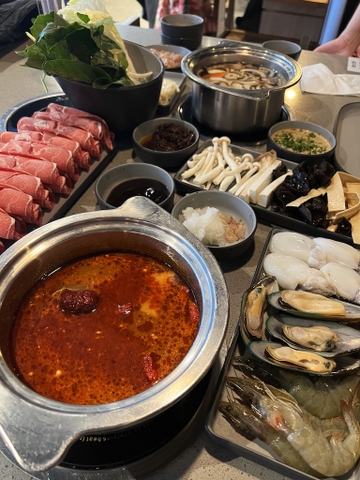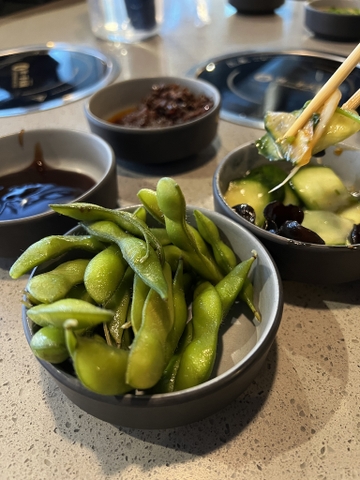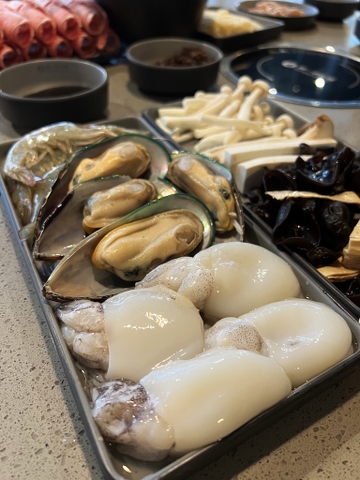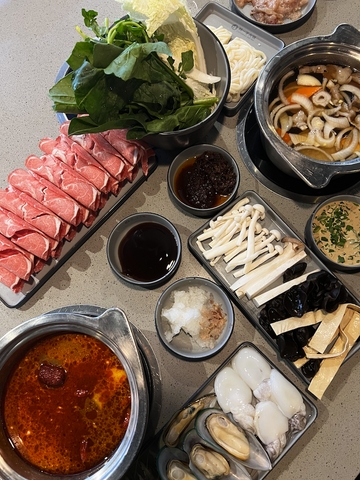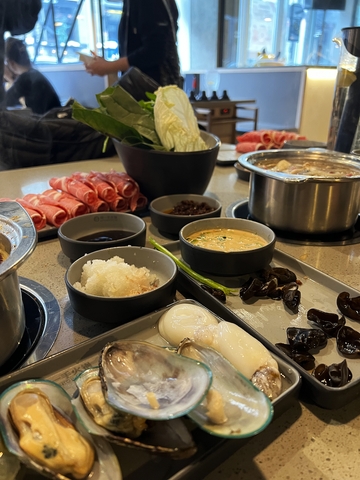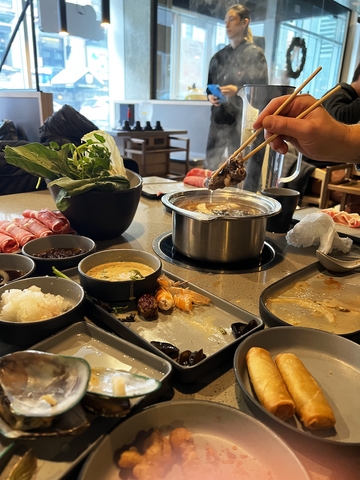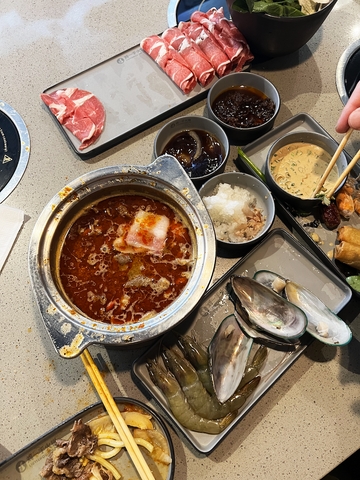 Liuyishou Montreal Hotpot

Monday: 11:30 AM – 10:30 PM
Tuesday: 11:30 AM – 10:30 PM
Wednesday: 11:30 AM – 10:30 PM
Thursday: 11:30 AM – 10:30 PM
Friday: 11:30 AM – 11:00 PM
Saturday: 11:30 AM – 11:00 PM
Sunday: 11:30 AM – 11:00 PM


Owner(s) Mr. Zhu
Opened 2021

Accepts mastercard, visa, amex, cash, debit
100 Seats
Accepts groups
Is accessible
What could be more comforting than hotpot? Liuyishou Montreal Hotpot is the best place in town to enjoy a traditional and delectable Chinese hotpot experience!
The restaurant opened in 2022 and is the first venture of owner Mr. Zhu, who came to Montreal from China in 2015. Liuyishou translates as "Liu with one arm", meaning: a man with one arm – for his fondue!
Liuyishou Montreal Hotpot is an "All You Can Eat" restaurant. The hotpot is a tasty broth traditionally served inside a large metal pot. The restaurant offers more than 10 types of broth bases. The Japanese Sukiyaki soup base and the Malaysian Laksa soup base are the most popular. The broth is brought to a boil, simmering for the duration of the meal. The raw ingredients – meat, fish, seafood and vegetables – are placed in the simmering broth and cooked by the minute. Everything is served by a robot that swirls between the tables and brings you your delicacies. You can also season to your liking with various sauces available on demand for more flavour! The dining experience is approximately two hours per table.
The decor of Liuyishou Montreal Hotpot is very modern and refined, with tables made for sharing. In addition, robots pass between tables to distribute orders and the waiters are very attentive. "We love this city, the pleasure of walking around, the happiness of the people and its multiculturalism. Crescent Street is representative of downtown for us and we hope more people know about Chinese Hotpot!" shares the owner.
We completely fell in love with this address. For its authenticity, its decor, its friendly service, the quality of the food and the overall experience. When asked what he's most proud of, the owner says, "I came from nothing and made it through the pandemic. I cherish the present."
If you're looking for a unique experience, we highly recommend a visit to Liuyishou Montreal Hotpot, which is now amongst our favourite addresses!
Written by Élise Tastet