Fugazzi Hochelaga: Another piece of the puzzle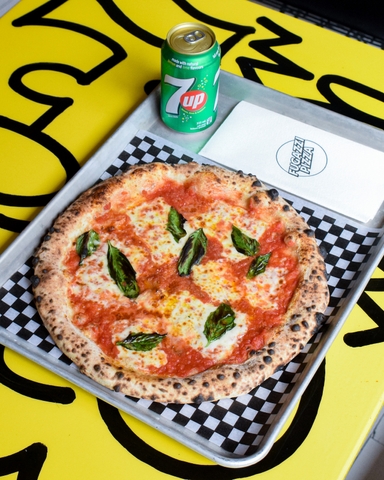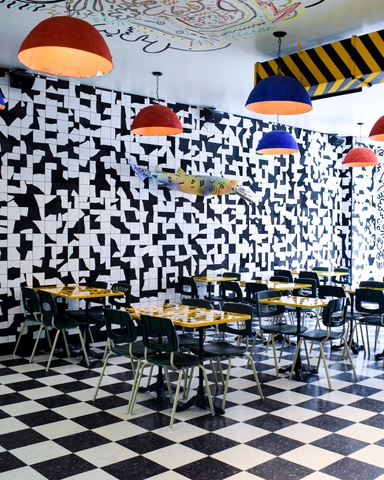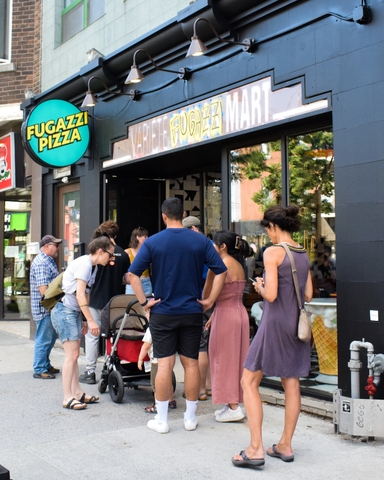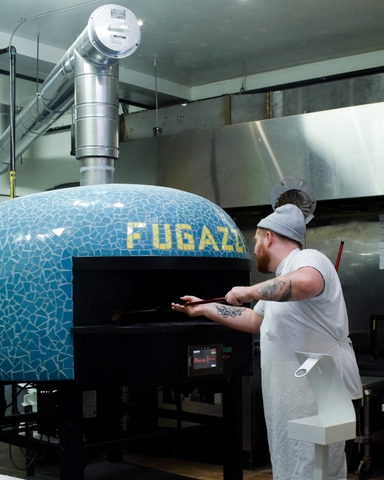 Fugazzi Pizza Presto (Hochelaga)

Monday: 11:30 AM – 9:30 PM
Tuesday: 11:30 AM – 9:30 PM
Wednesday: 11:30 AM – 10:00 PM
Thursday: 11:30 AM – 10:30 PM
Friday: 11:30 AM – 10:30 PM
Saturday: 11:30 AM – 10:30 PM
Sunday: 11:30 AM – 10:00 PM


Owner(s) Groupe Barroco
Opened 2022

Accepts mastercard, visa, cash, debit
20 Seats
Offers catering
As is tradition, on its opening day, Hochelaga's Fugazzi Pizza offered free slices to thank the neighbourhood and its residents for welcoming it.
"We always give pizza as an offering when we open a new Fugazzi. It's our way of meeting our future clientele and thanking those who have been with us since the beginning," says Roberto Porres of the Barroco Group.
Serving the whole city
The owners of Fugazzi Pizzerias are not hiding the fact that their goal is to conquer the entire city. After the South-West and Mile-End, they are now expanding their reach into Hochelaga.
"Our dream is that no matter where you are on the island, you can order a Fugazzi pizza. It's an ambitious project, but the opening of the Hochelaga location already allows us to expand our reach and get closer to our goal," continues Roberto.
In true Fugazzi fashion
Designed by the Gauley Brothers, Fugazzi Pizza in Hochelaga looks a lot like its big brother on Saint-Laurent Boulevard. The industrial and eclectic decor is completed by several works of art, some of which by Roberto himself.
The formula is also the same: "We offer seven pizzas, including one vegan, as well as our two great classics: The Wu Tang Killa Bees (mozzarella, Calabrese and honey) and the One Night In Paris (ham, mushrooms, Gruyere and olive)," says the owner.
Although there is no table service, you can enjoy their pizza at one of the 20 seats in the dining room.
Also, you can accompany your pizza with wine, beer or ready-to-drink cocktails.
Lunch for less
The mission and philosophy of Fugazzi Pizzerias is to sell a quality product at an affordable price. Therefore, the owners have decided to offer a low-cost menu between 12:00 and 3:00 p.m. — a full pizza starts at only $9.95!
Come to Fugazzi Hochelaga to enjoy an excellent artisanal pizza made with local organic flour in a colourful and eclectic decor.
Cowabunga!
Written by Gabriel Belzile
Photography by Fugazzi