Deux22: The festive restaurant-bar-boutique on Saint-Joseph Street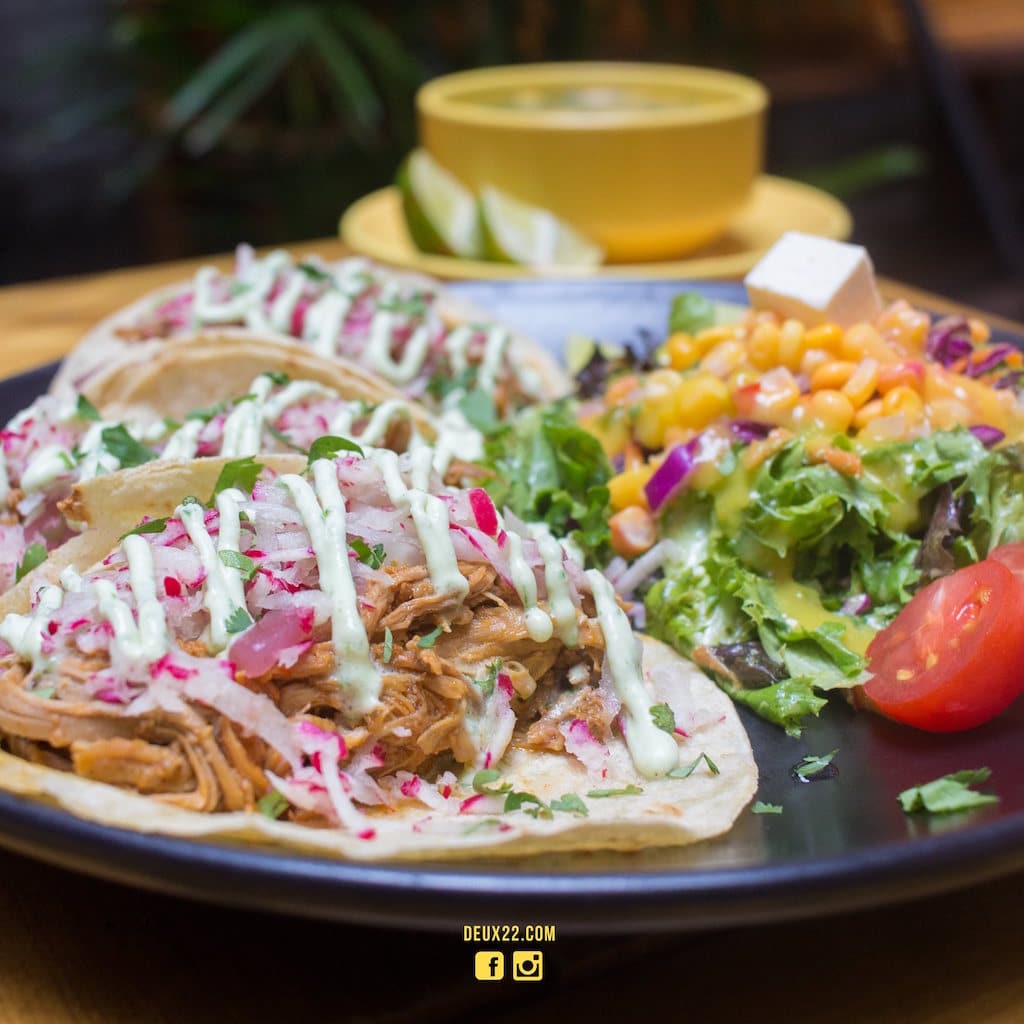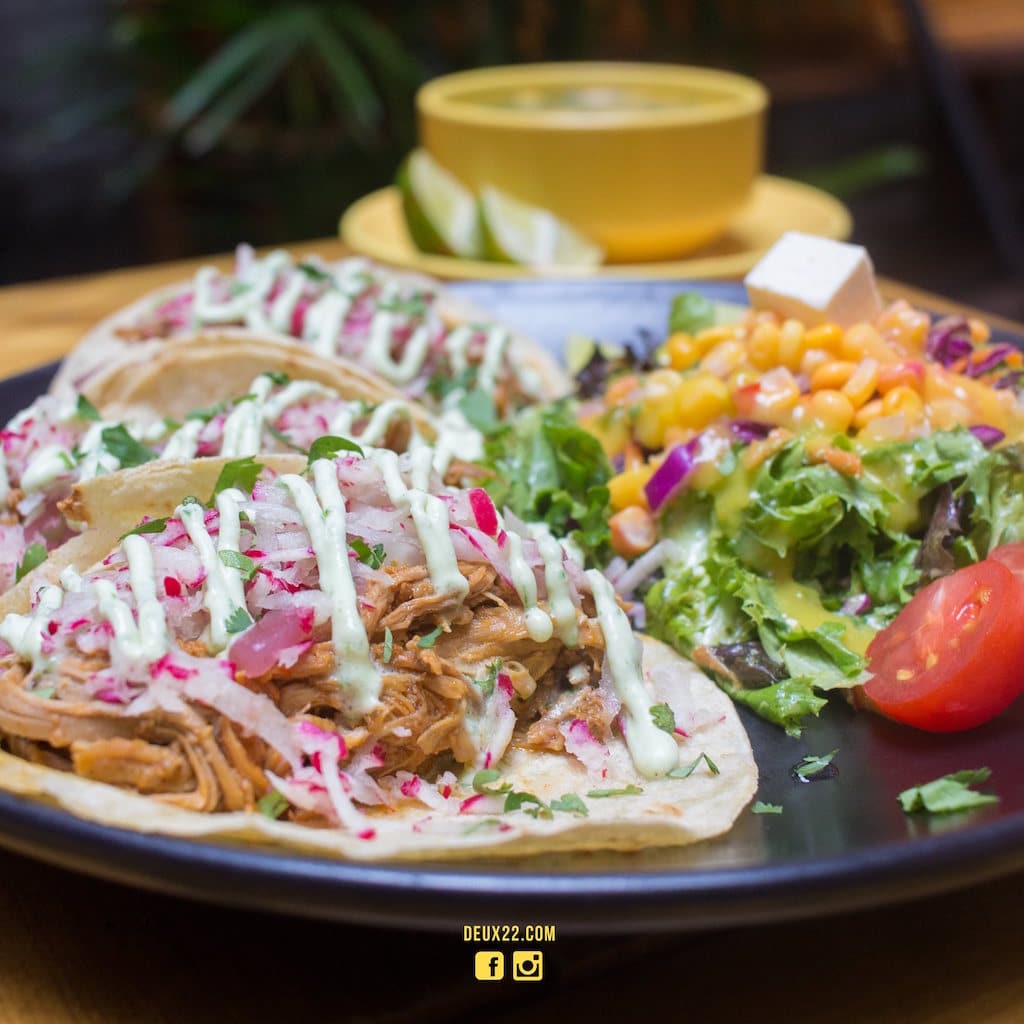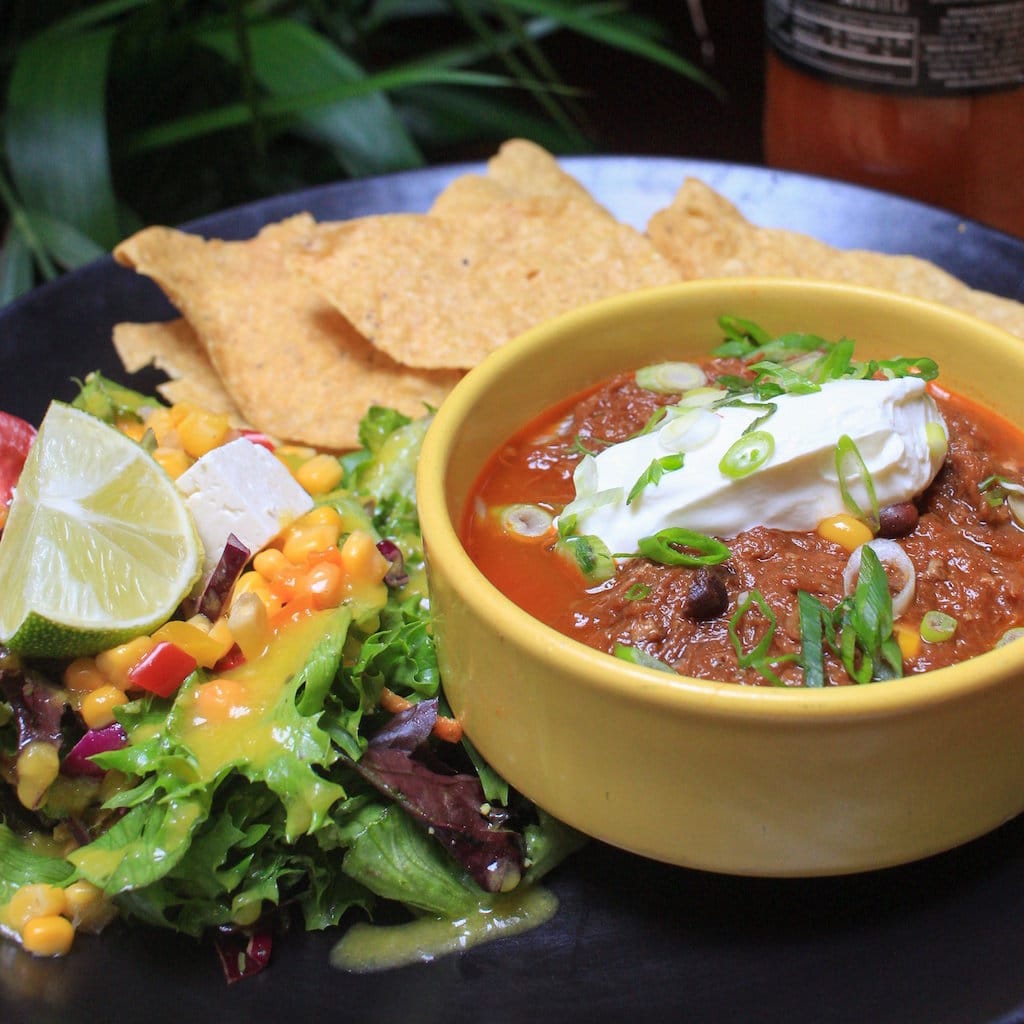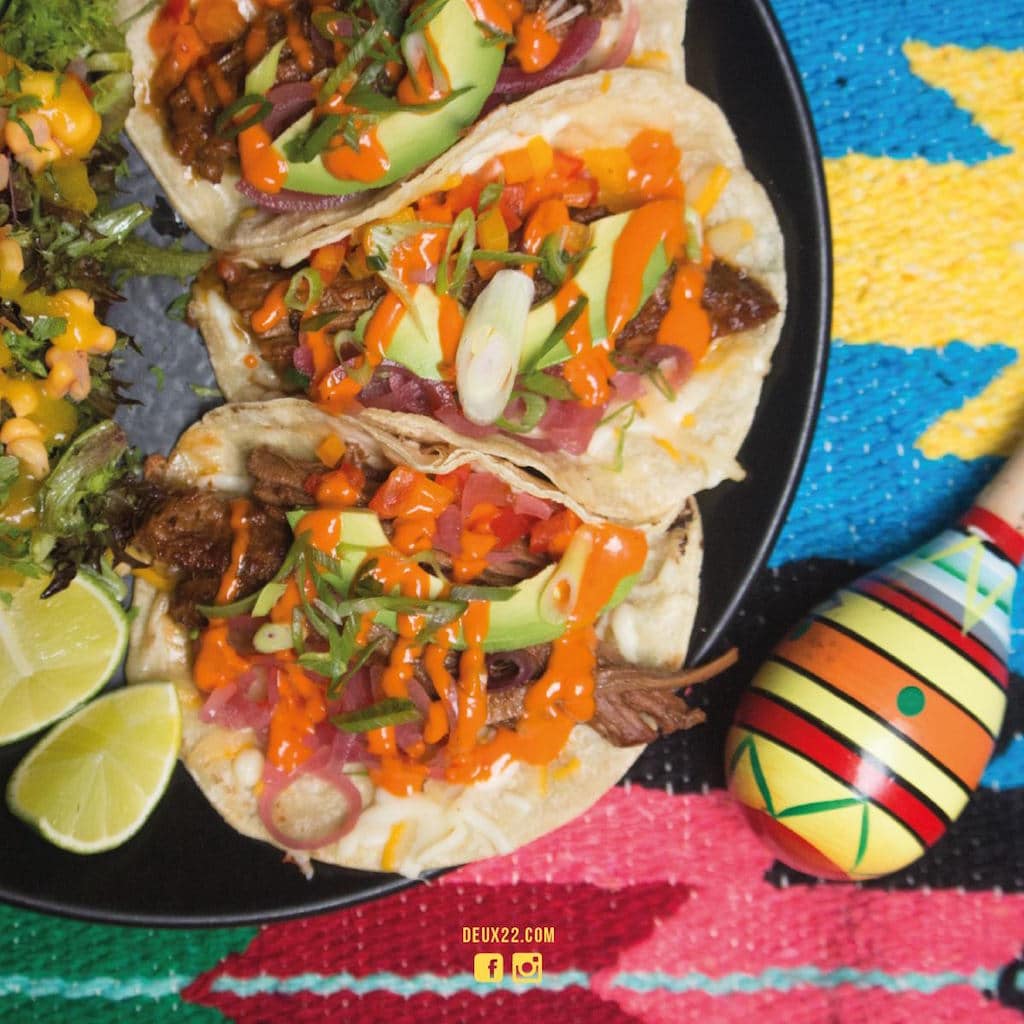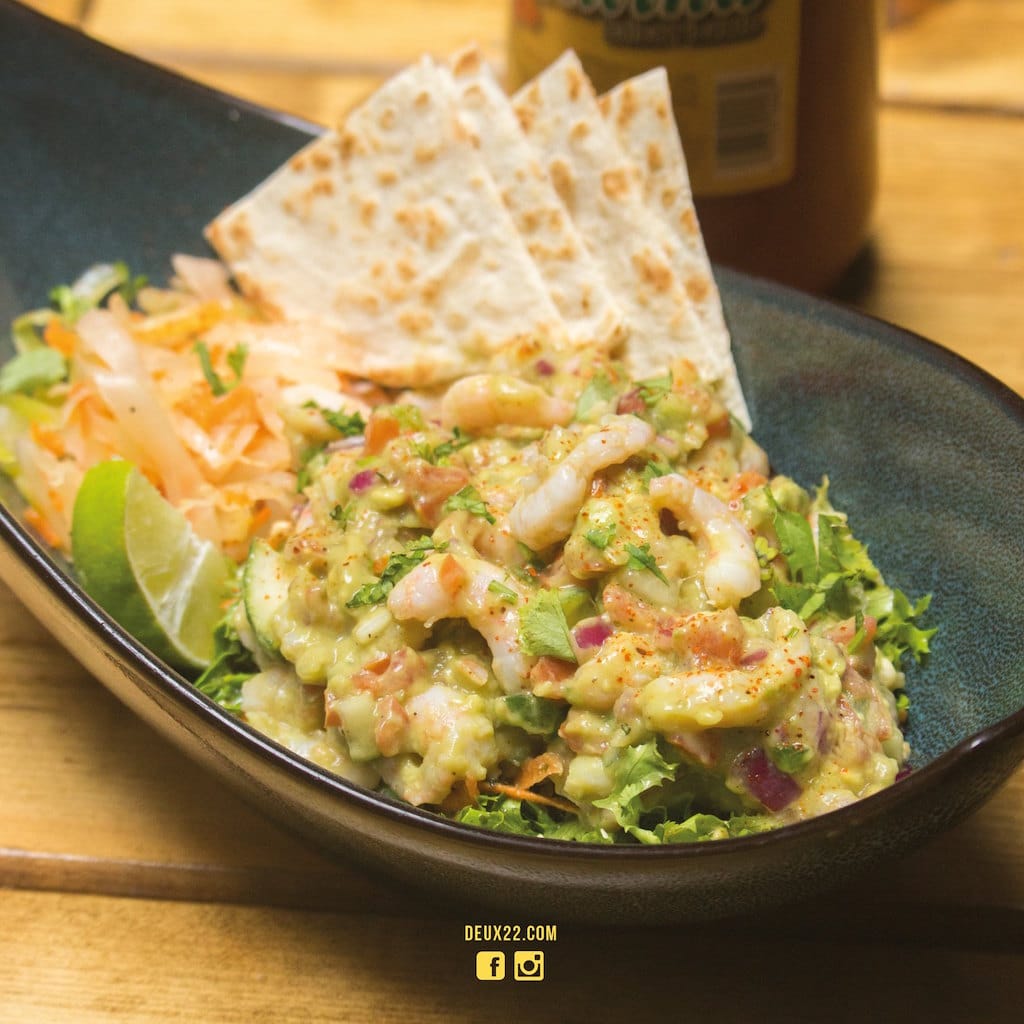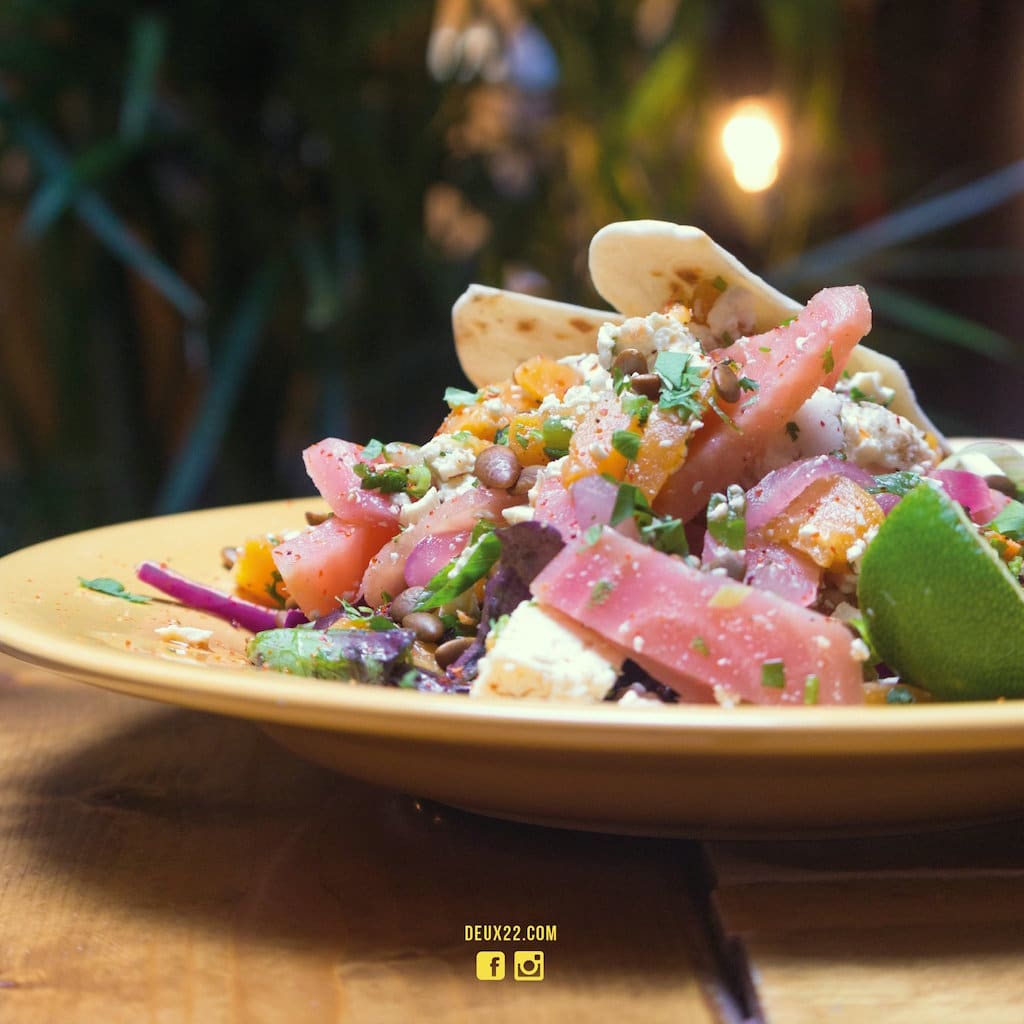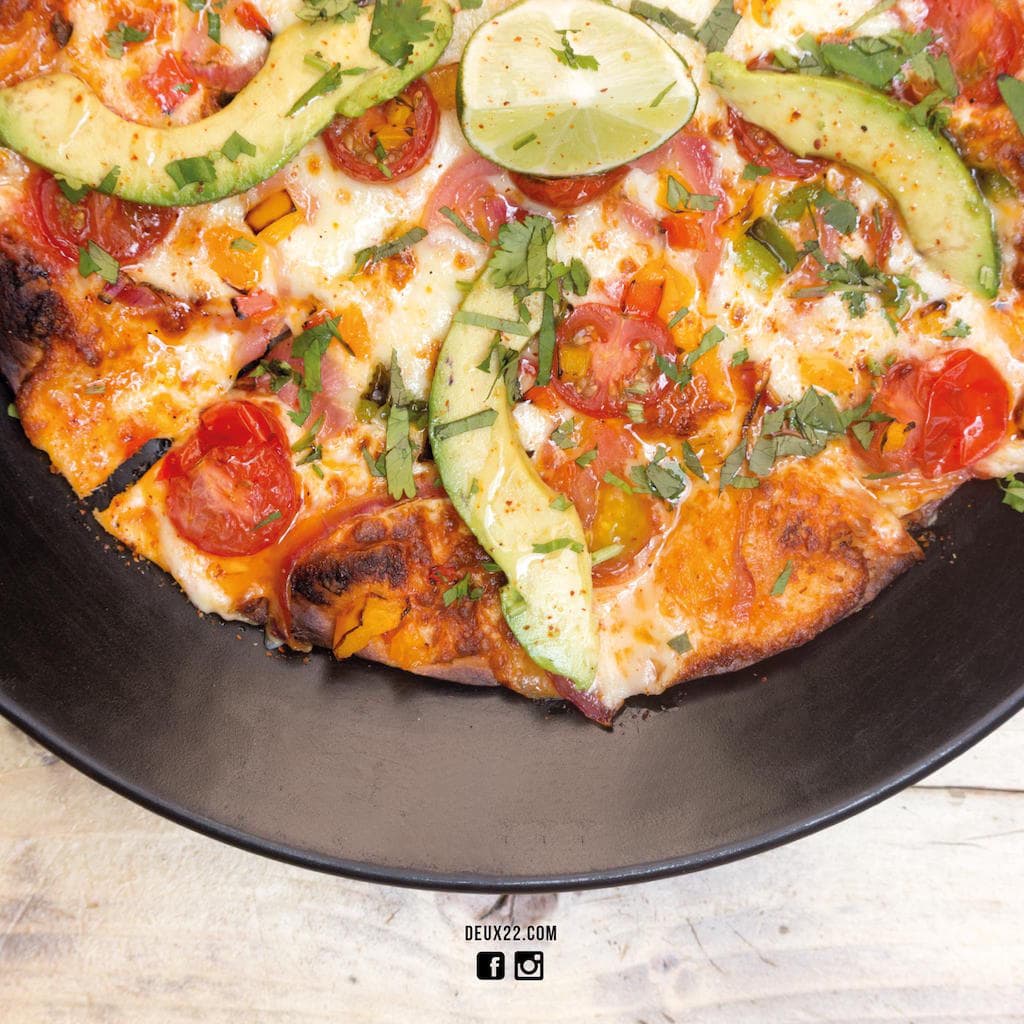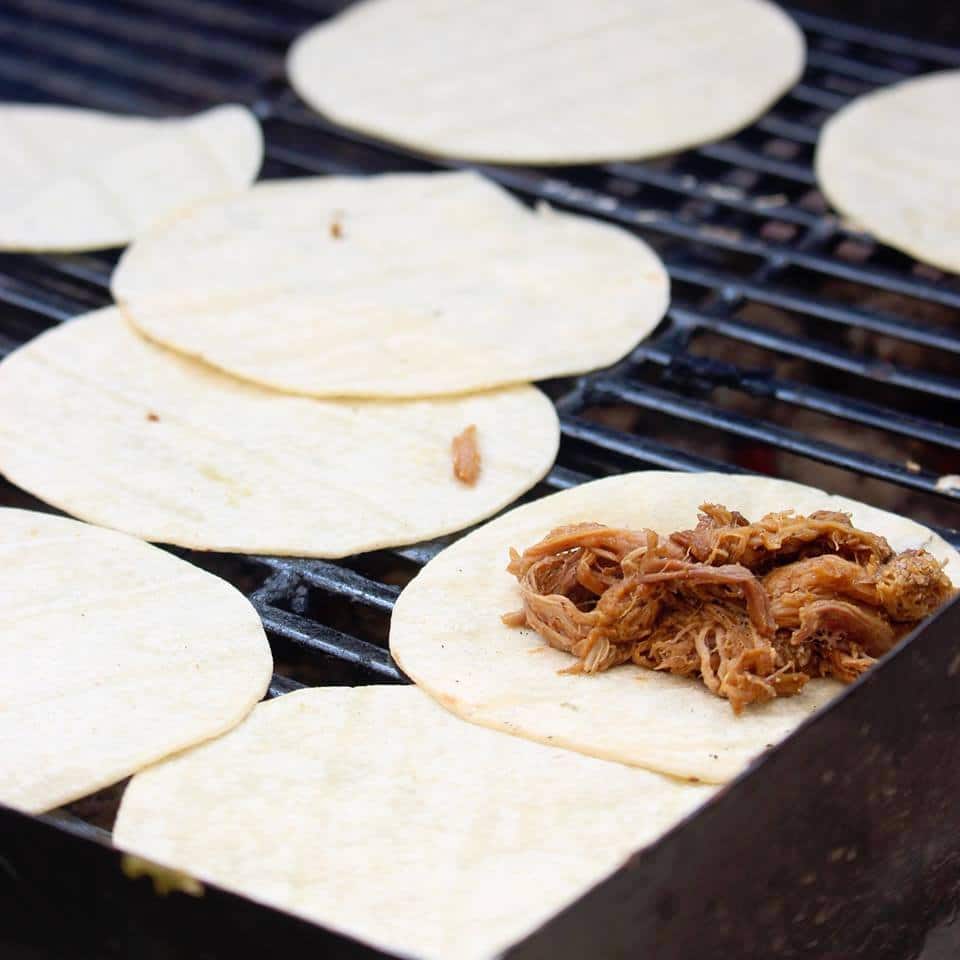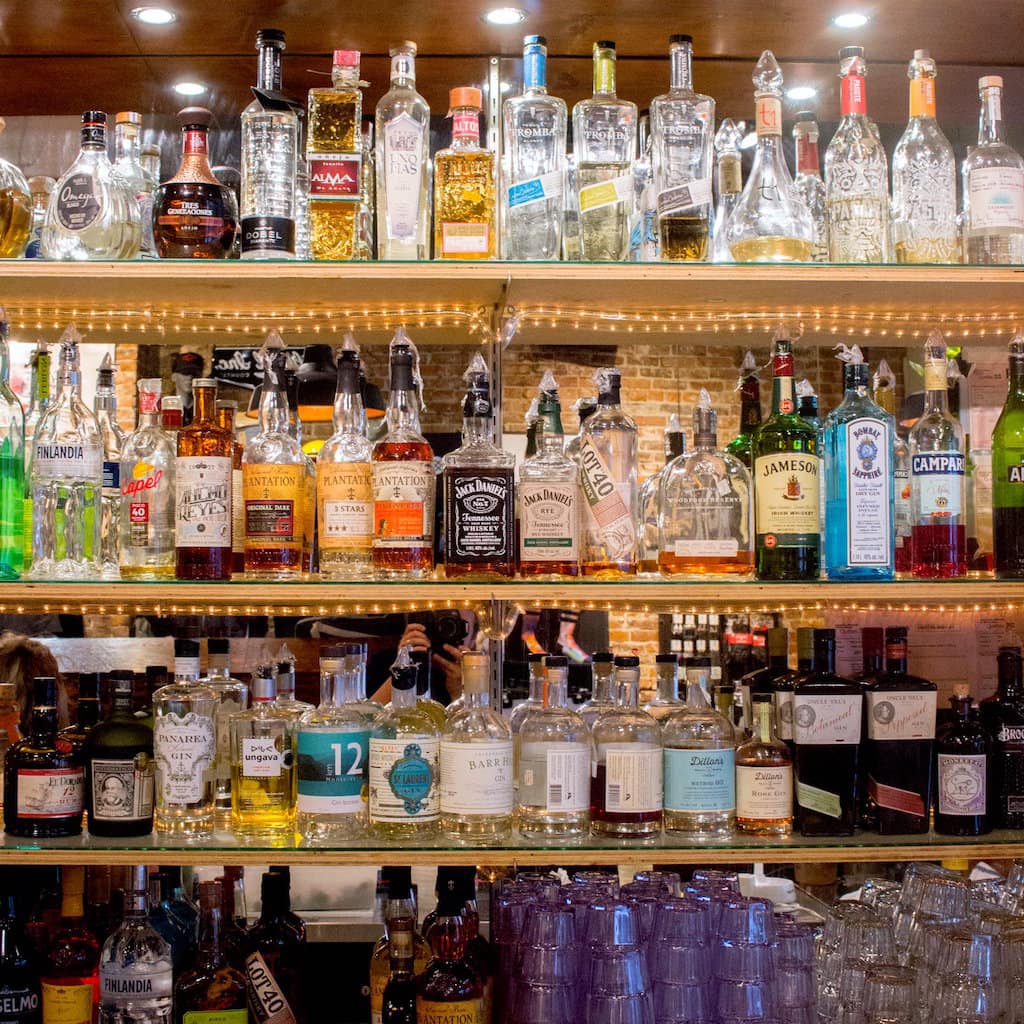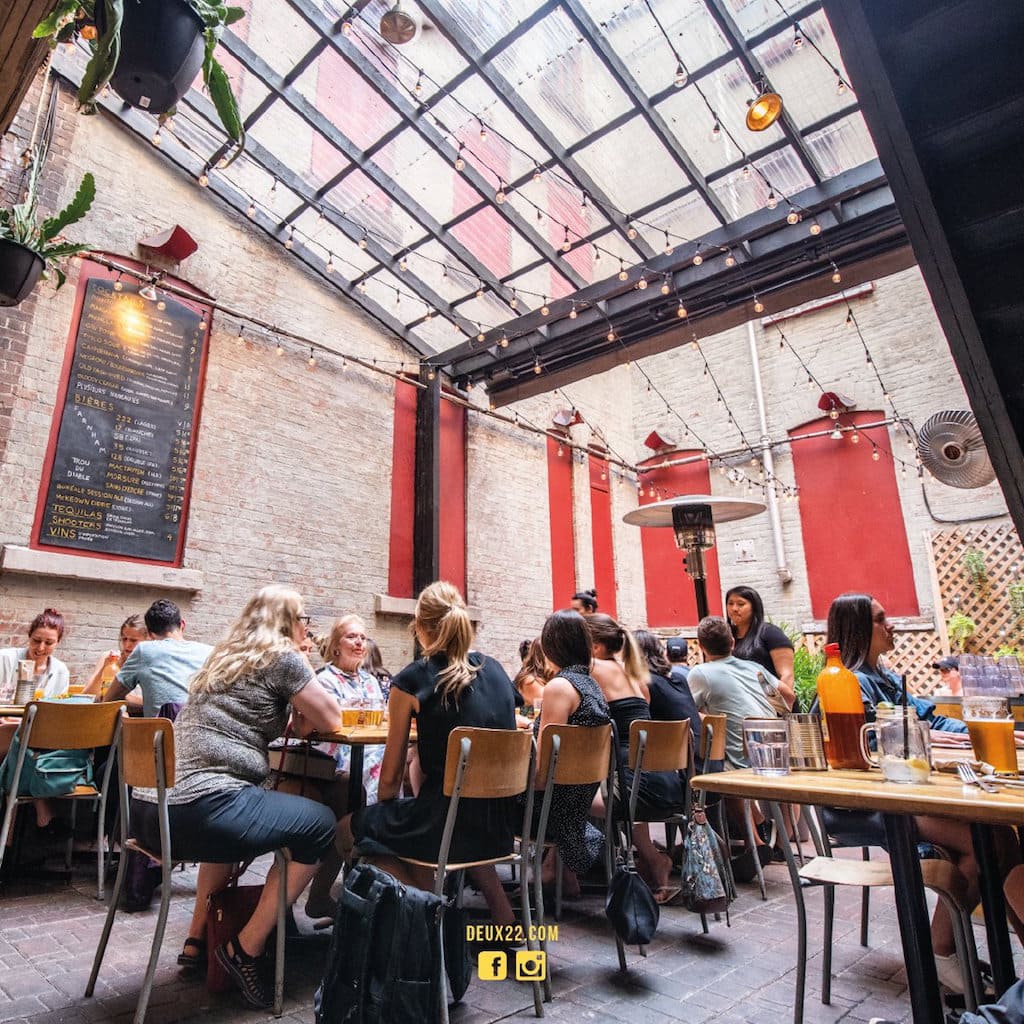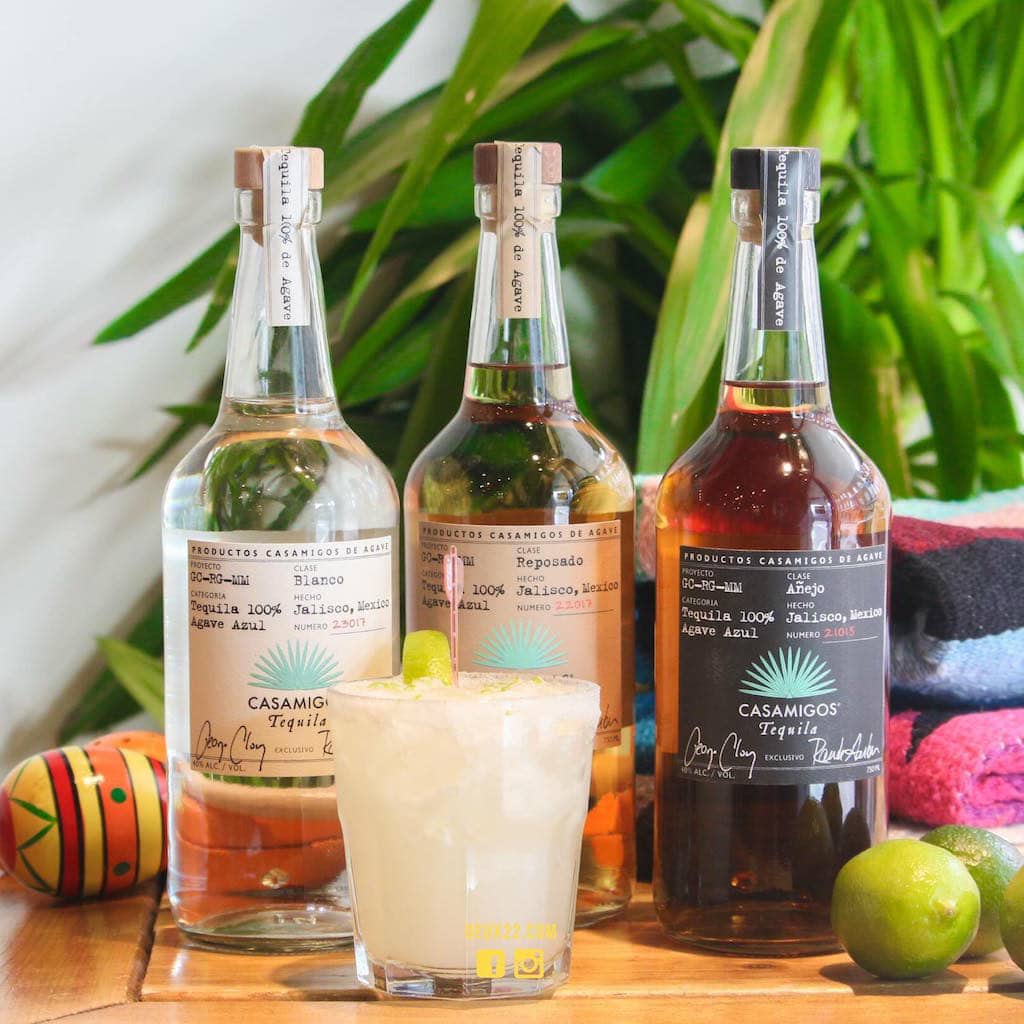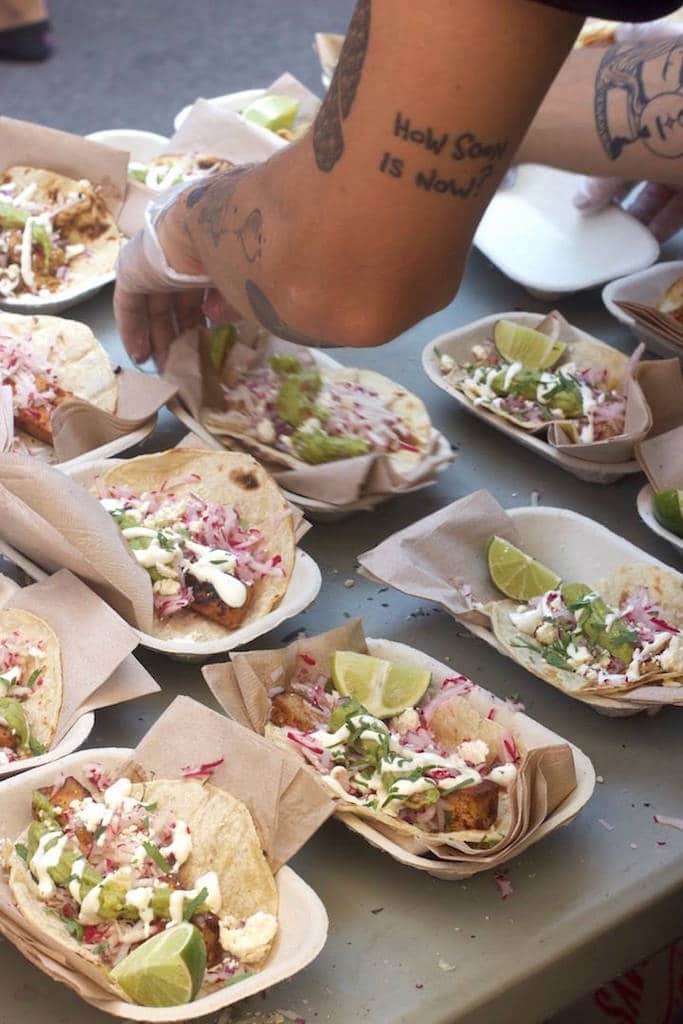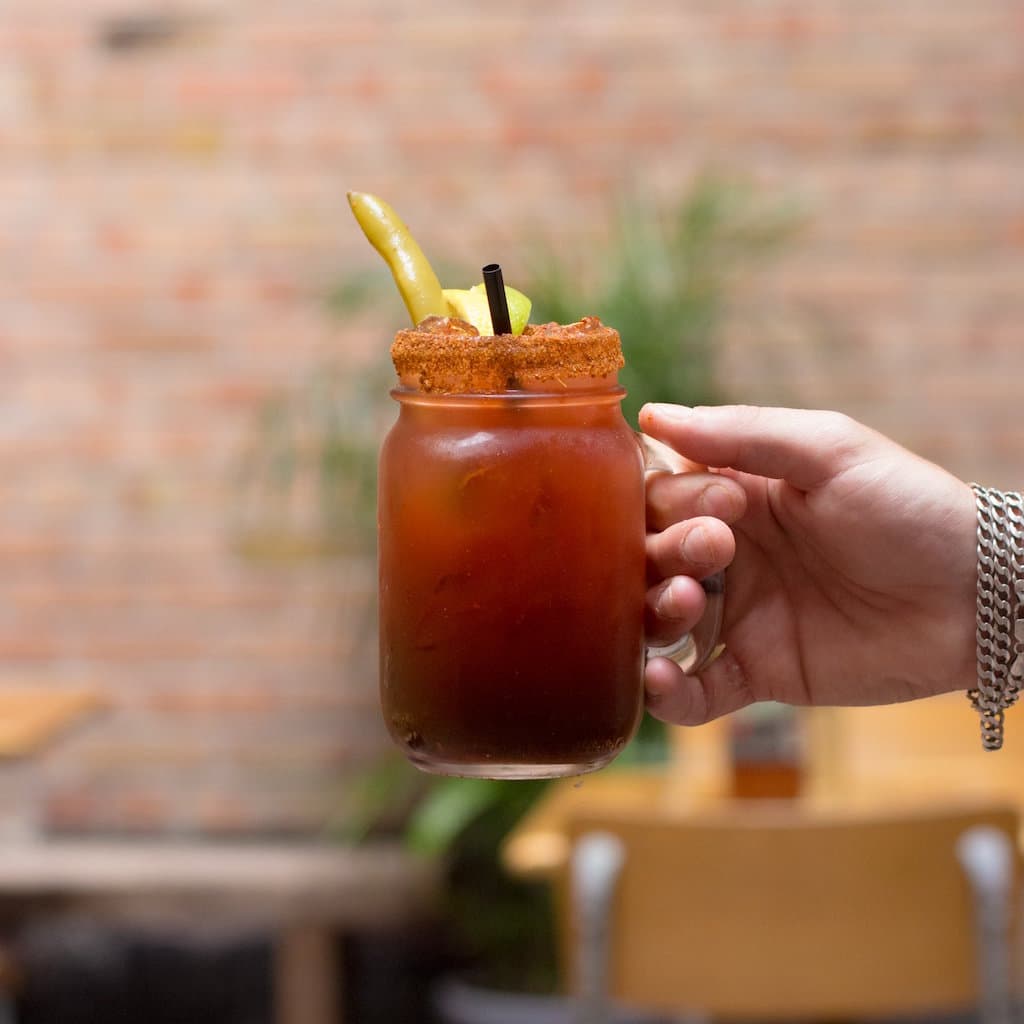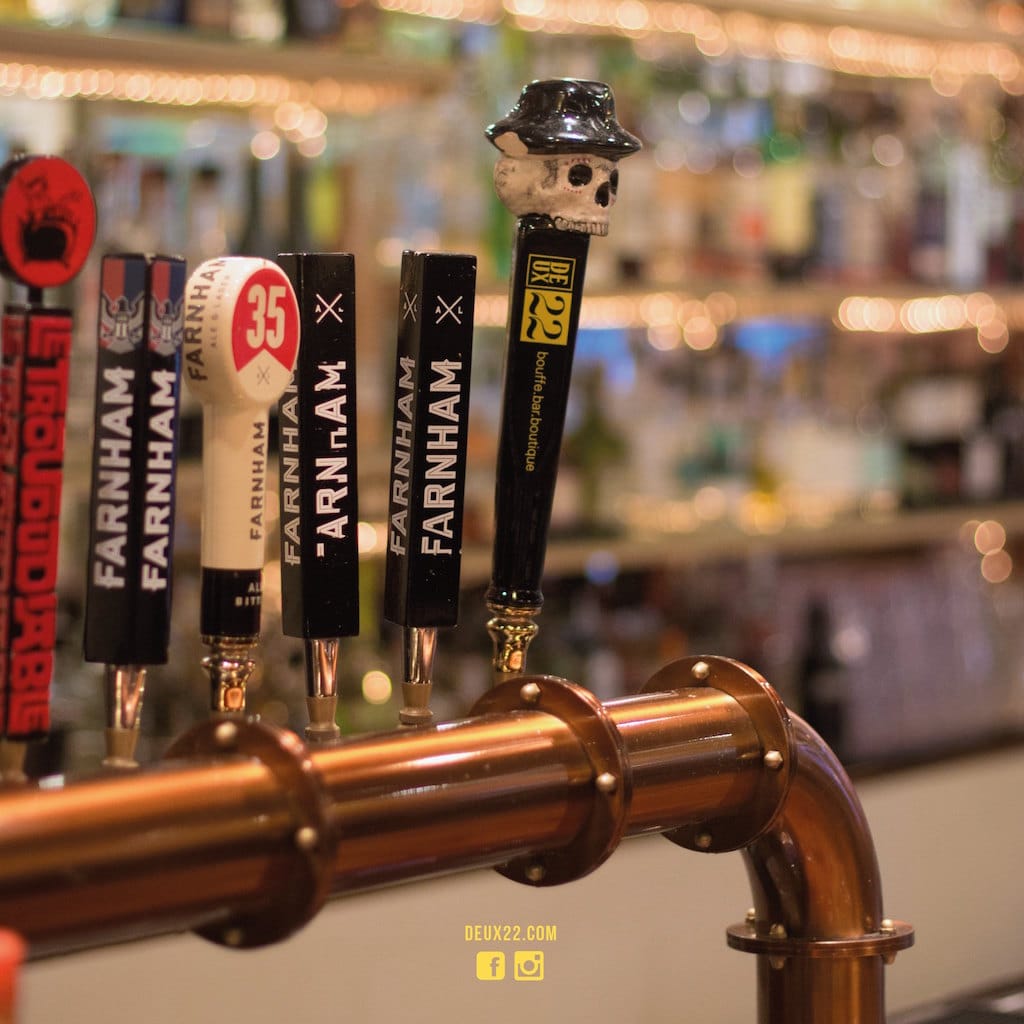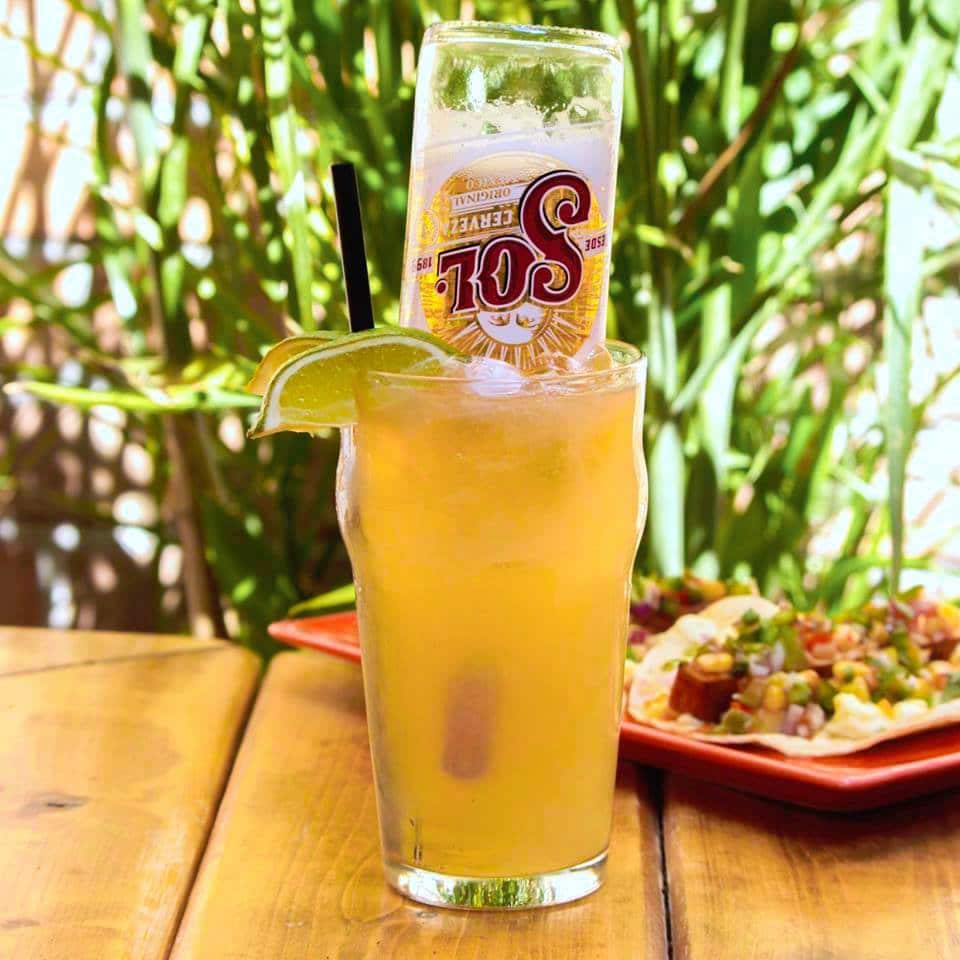 Deux22

$$
Monday: 11:00 AM – 2:00 AM
Tuesday: 11:00 AM – 2:00 AM
Wednesday: 11:00 AM – 2:00 AM
Thursday: 11:00 AM – 2:00 AM
Friday: 11:00 AM – 2:00 AM
Saturday: 11:00 AM – 2:00 AM
Sunday: 11:00 AM – 2:00 AM

In the summer of 2015, the impressive teamwork of the four owners, Pierre-Yves Lapointe, Alex Desbiens, Véronique Parent, and Patrick Montminy, led to the opening of the restaurant-bar-boutique Deux22 in the neighbourhood of Saint-Roch. The three-in-one concept offers a lively happy hour, fresh Mexican-inspired cuisine, and a small boutique where you can find quality products.
Charming and lively
The charming and lively atmosphere is the essence of this neighbourhood bar, where tequila and mezcal are the stars of the show. The later the night progresses, the more the atmosphere rises in decibels for the pleasure of the night birds. In the beautiful boutique adjacent to the bar, you'll find several trendy brands such as Plenty Humanwear, Deux Ex Machina, Innees, Levi's, Horace Jewelry, and many others. The beautiful space designed by Patrick Montminy incorporates lots of wood, making the space both warm and inviting. The space seats about 55, with an additional 45 seats on their lovely terrace.
Deux22's bar offers around thirty different kinds of tequilas and about twenty different mezcals. The choice is vast, ideal for a proper tasting! As for the cocktails, the menu offers several creations that evoke the heat of the South; the delicious and classic Margarita, Mojito, Pisco Sour, and Paloma, to name but a few classics. A dozen varieties of beer are also available.
Mexican-inspired menu
The Mexican-inspired menu is developed by the entire kitchen team, whose involvement and creativity is important to the owners. Tacos are the focus of the menu, and include the classic and succulent Al Pastor with marinated pork, avocado, radish, cilantro, pineapple and Valentina hot sauce. The chorizo ones are just as delectable, topped with beer sausage, coleslaw, cilantro, pickled onions, cucumbers, and peppers, topped with the Farnham BBQ sauce that adds a small but perfectly measured touch of smokiness. In addition to offering several other taco choices, the menu also includes burritos, quesadillas, a generous and delicious gin and lime marinated haddock ceviche, a veggie burger, an excellent guacamole served with salsa and corn chips, chicken wings, and more.
Deux22 is the perfect place to spend a lively evening while savouring delicious small dishes of Mexican inspiration. The products offered in the boutique section are carefully selected by the owners and introduce diversity to the shopping experience on Saint-Joseph Street.
Written by Paule-Rachel Lalonde
Photography by Deux22