Dak Hing BBQ: Traditional Cantonese BBQ on Van Horne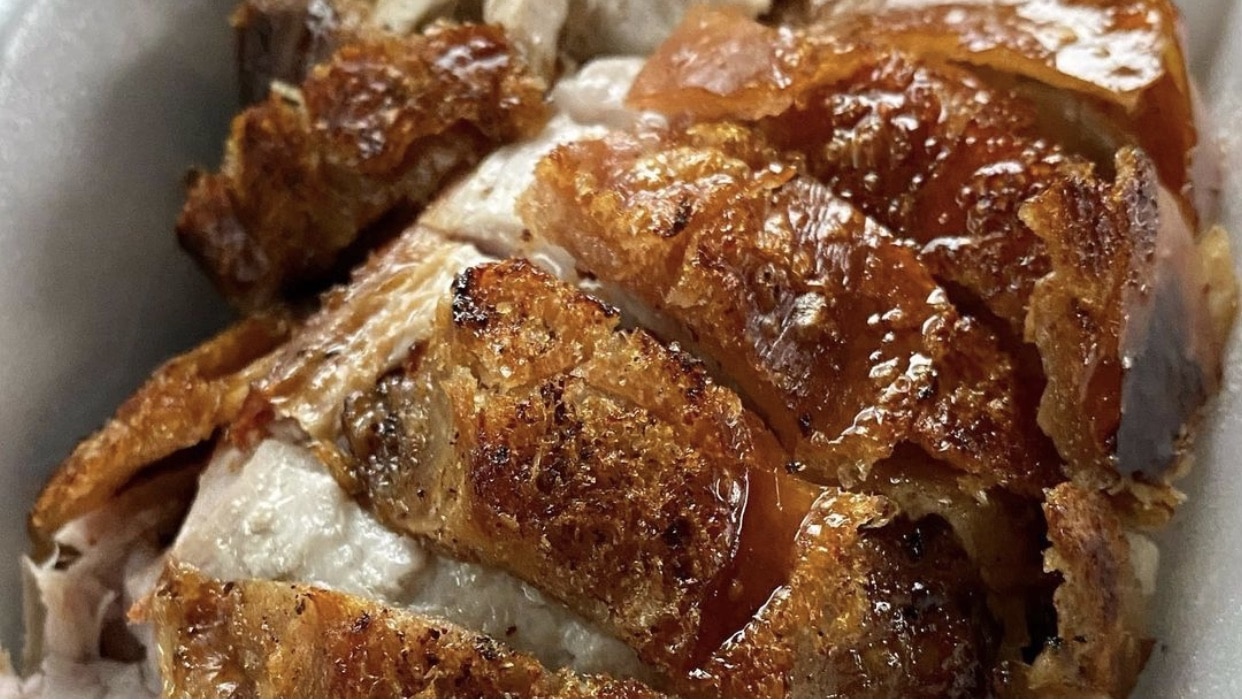 Dak Hing BBQ

$
Monday: Closed
Tuesday: Closed
Wednesday: 11:00 AM – 7:00 PM
Thursday: 11:00 AM – 7:00 PM
Friday: 11:00 AM – 7:00 PM
Saturday: 11:00 AM – 7:00 PM
Sunday: 11:00 AM – 7:00 PM

The term "Asian cuisine" encompasses a multitude of culinary traditions from different cultures around the world. In Quebec, some cuisines are more widespread than others, such as Thai and Vietnamese. A culinary tradition that is more discreet on the Montreal gastronomic scene is Cantonese barbecue. Dak Hing BBQ is an address in the Côte-Des-Neiges neighbourhood that has been specializing in Cantonese barbecue for over ten years now.
The owner of the restaurant, Jimin Wu, is originally from China and arrived in Canada in 2004. He brought with him his precious knowledge of Cantonese barbecue. "When I was in China, I developed a great interest in Asian rotisserie and Cantonese barbecue. I was trained and worked in the field there, and when I came here I wanted to develop my own personal style of barbecue."
It's all in the name
The name of the establishment, Dak Hing BBQ, pays homage to Jimin's parents. It also has a connotation that implies the establishment will grow and be successful. It is safe to say that the name was well-chosen, as they've quickly gained a loyal clientele since the restaurant opened in October 2010.
Dak Hing BBQ's grilled meats are particularly tasty and characteristic of their style. The BBQ pork, duck, and ribs never cease to please. The side dishes (white rice and vegetables) could be elevated a little to better accompany the proteins, but the dishes are still very satisfying—especially considering their very reasonable cost. On certain Chinese holidays, Dak Hing BBQ also offers special dishes, such as whole ducks or cakes.
The restaurant focuses mainly on take-out. There is only one table inside—a communal table that seats 4 to 5 people—which will be available when the dining rooms re-open. What we like about Dak Hing BBQ is its authenticity, which is reflected in the owner's attitude: "I like to have feedback to improve my cooking, to have the customers' opinion. That makes me the happiest. Of course, it's good if it's positive, but it's hard to judge your food on your own. I like to get feedback and I try to adjust." It's an approach that seems to work well for Jimin Wu, as his food keeps making his customers happy.
Written by Marc-Antoine Ranger
Photography by Sherbites