Café Maudit Bonheur: A lovely neighbourhood café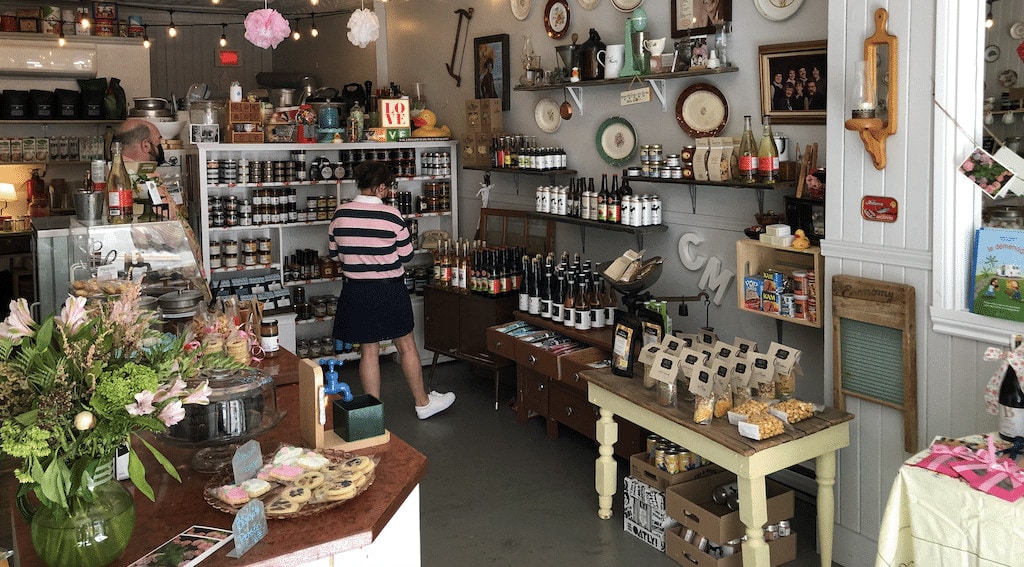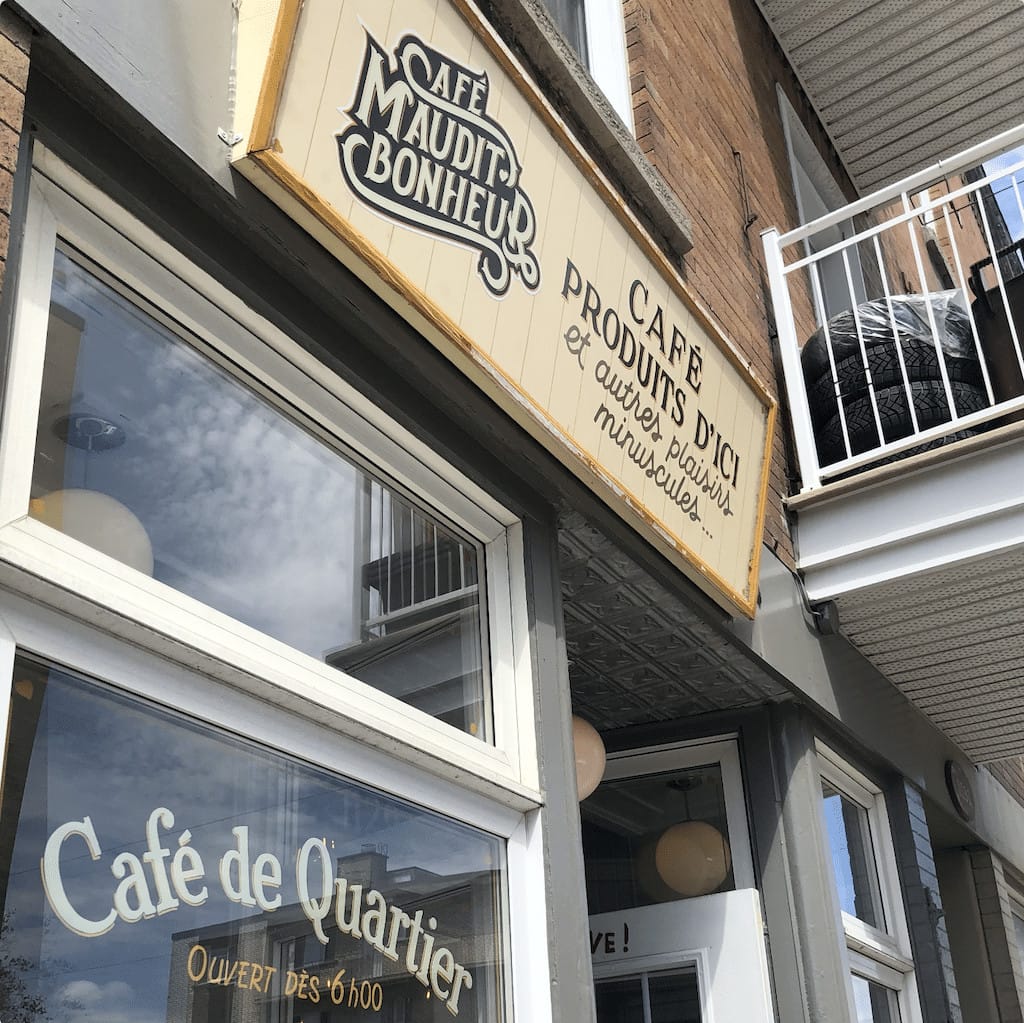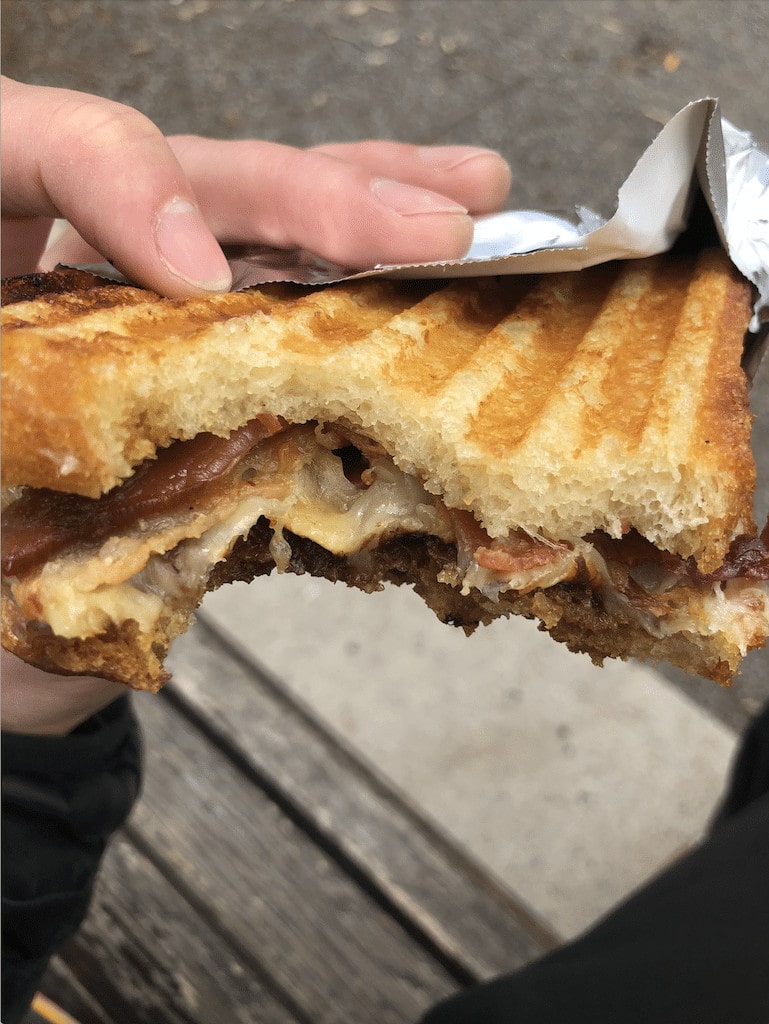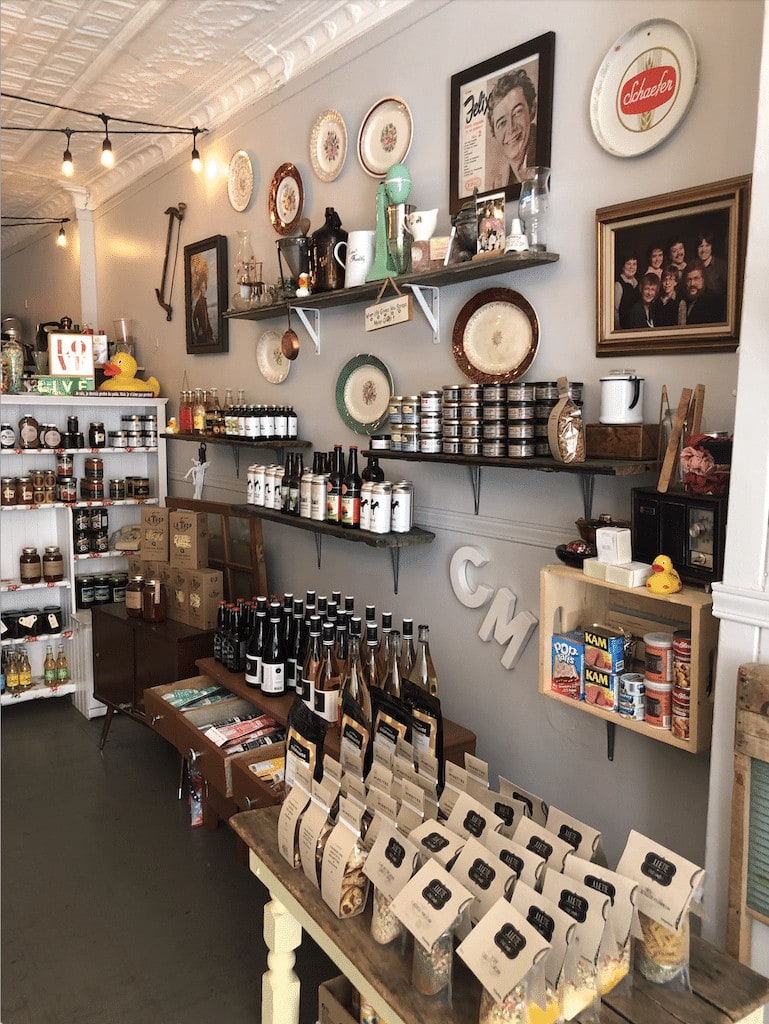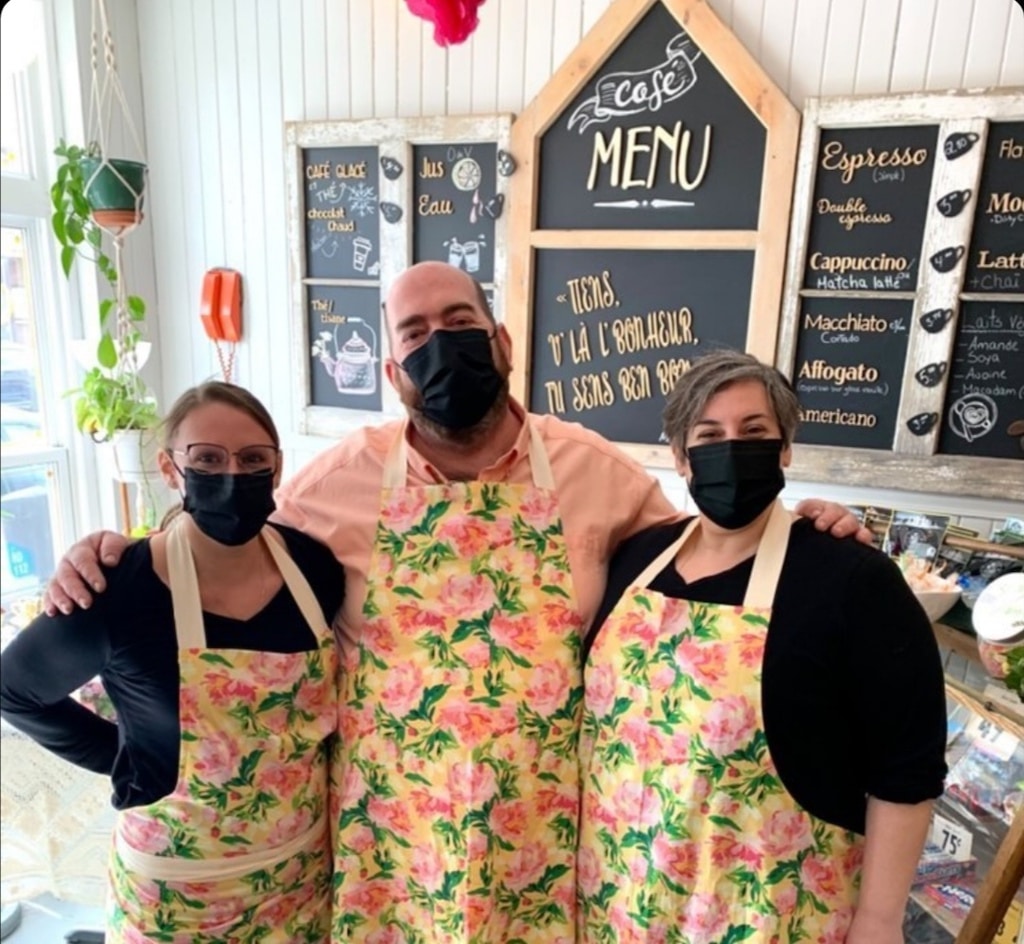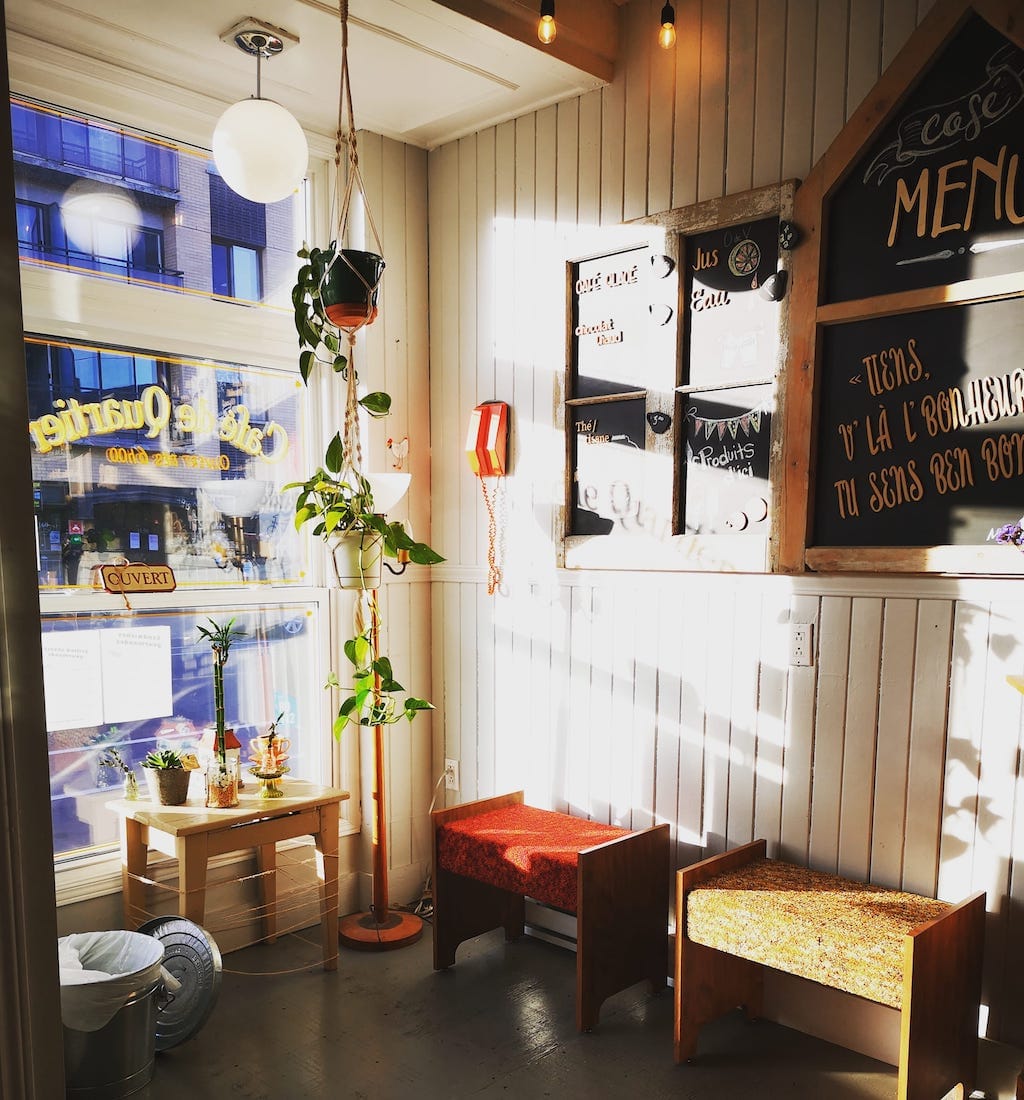 Café Maudit Bonheur

Monday: Closed
Tuesday: Closed
Wednesday: 7:00 AM – 5:00 PM
Thursday: 7:00 AM – 5:00 PM
Friday: 7:00 AM – 5:00 PM
Saturday: 8:00 AM – 5:00 PM
Sunday: 8:00 AM – 5:00 PM

There are those places where you just have to enter to feel at home. Café Maudit Bonheur, which opened in June 2020 on Belanger Street, is one of those places. The café lives up to its name, even though it was coined after a "long brainstorm and a lot of alcohol," according to Martin Larocque. It is his love for Michel Rivard that inspired the name of the café that he and his wife Marie-Pierre Beauséjour opened together.
This is the couple's first venture into the restaurant world, but they have many years of experience in the food industry. They have already worked at Marché Artisans and Martin has worn many hats despite the fact that he is not a trained cook: "I had a cooking show a long time ago, and I did cooking columns on TV. Without ever being a cook, I am just someone who loves food. Marie and I have been immersed in it for a long time, and we were open to everything."
The opportunity to open on Bélanger came about when long-time friends they had worked for had to relocate their business in order to expand. That's how Café Maudit Bonheur came about: "We'd been talking about it for five or six years. We were looking for a place to receive people. We thought it would make a nice café. It was settled in a dinner around a handshake; we took over the space".
Showcasing products from here
Café Maudit Bonheur is a small café, but also a grocery store that offers a curated selection of fine Quebec products. "Our fun is to go on a road-trip and meet producers in all regions of Quebec. To learn about their work and their products and to bring them back here to let people discover them." The shelves are filled with a variety of products that will please the most discerning gourmets. Duck eggs, maple products, olives, prepared dishes, and other beautiful discoveries await customers.
Café Maudit Bonheur also serves a few homemade sweets, sandwiches, and grilled-cheeses. The grilled cheese with aged cheddar and onion and cherry confit is absolutely delicious. The quality of the coffee is also something to satisfy connoisseurs. Although Martin claims not to be a cook and the food menu is not extensive, we have to admit that the unpretentious snacks offered by the house have something to delight us.
Taking care of the neighbourhood
In addition to the beautiful discoveries that Café Maudit Bonheur offers, the main reason to visit is without a doubt the soul that Marie-Pierre and Martin have created here. "We have succeeded in creating—without realizing it—something we were hoping for. A place where people feel more at home than somewhere else. We get attached to our customers. Our job is to make them discover new products. We are part of this citizen network. There are beautiful cafés in the area, we know we can't cover a large territory, but in the 500 square meters we cover, we want to take care of people and our small neighbourhood."
For example, an elderly woman who once passed by the café mentioned to Martin that when she was young, the locale was occupied by a dépanneur where she used to buy her candy. Feeling nostalgic, Martin transformed part of the glass counter into a candy bar, which he sells at the prices of the time, without really making a profit. Just for fun! "The lady never came back!" he laughs. "That's okay, everyone is happy to see a candy bar, it's cheerful. And eventually I will remove it, and something else will replace it, we'll see what in due course." If that's not passion, one wonders what is.
For the summer, the café will have a terrace, which Martin calls a "placotoir". The café has a grocery permit, so table service is not allowed. However, people will be able to sit on the terrace to pursue Marie-Pierre and Martin's mission: to give life to their neighbourhood and to focus on the human element.
Entering Café Maudit Bonheur is like stepping into the whimsical world of a passionate couple. Fortunately, the feeling doesn't disappear when you leave, but lives on for a few days and makes you want to come back. A lovely place to discover!
To discover the products they offer, visit their online store right here.
Written by Marc-Antoine Ranger