Baba Thai: Thai street food on Monkland Avenue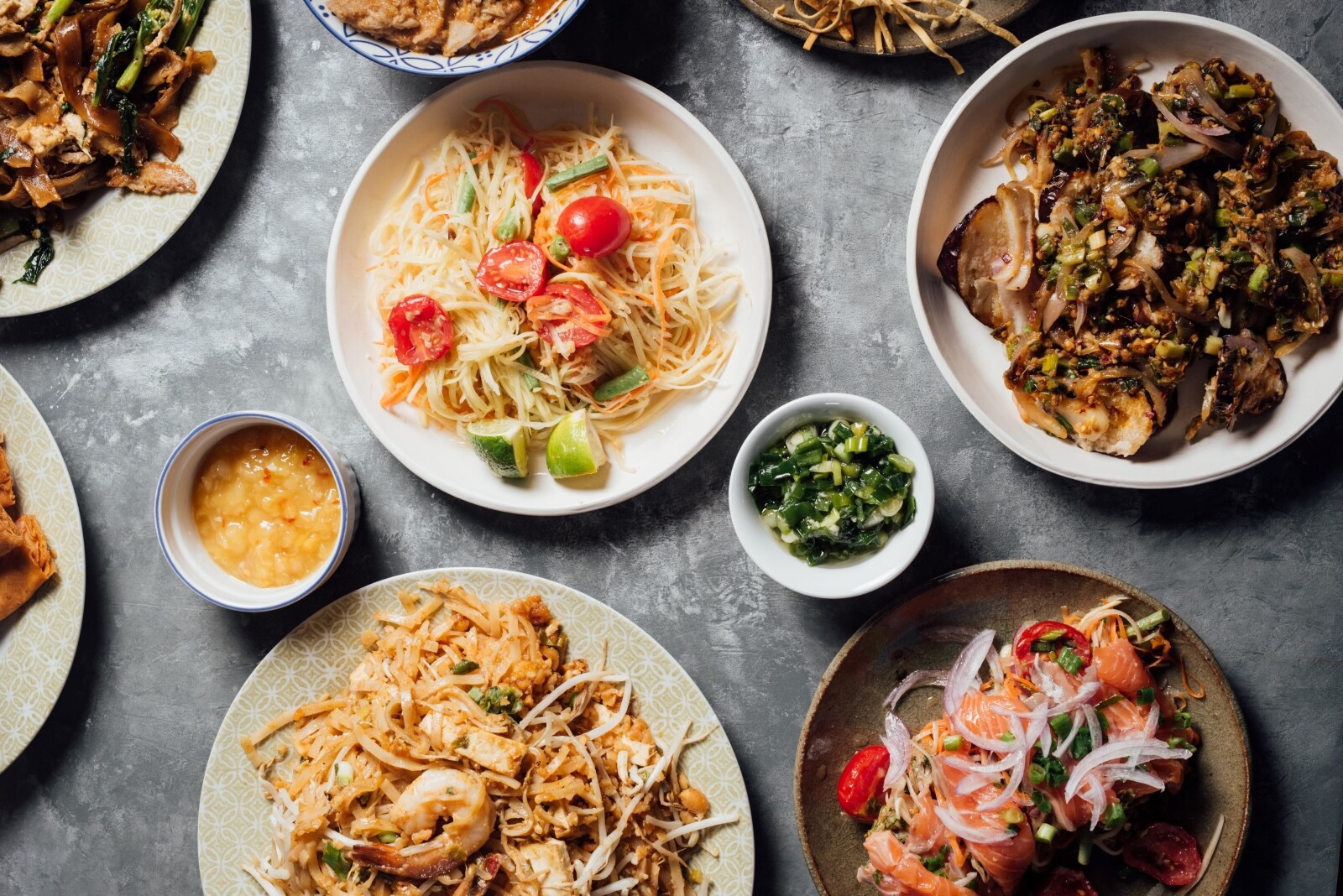 Last September, less than a week before the announcement of the new restaurant closures, a new Thai address opened. After only a few months, Baba Thai has become a reference for Thai cuisine in the NDG neighbourhood.
A trip to remember
The chef-owner, Shawn Dascal, has a rather unconventional background; in fact, it's not every day that a Jewish chef decides to take an interest in the Thai culinary tradition, let alone specialize in it. After studying French cuisine and working in top French restaurants, he took a trip to Thailand that completely changed his philosophy of cooking.
During his stay, he had the opportunity to cook for the Thai royal family. Not speaking the language, he had to be observant to learn the techniques from his mentors. "Thai cuisine is rich in history, it's more technical than you might think. It's the people's food, unpretentious and comforting," says Shawn. The relationship his Thai guests had with the food reminded him of the love his grandmother passed on to him through food.
The name Baba Thai has two connotations. The first is that baba means "crazy" in Thai, a nickname that was often given to Shawn when he competed in martial arts competitions. However, it is also an affectionate name that he and his wife share. It is a very appropriate name for the place since his wife also works with him. In fact, Baba Thai is a place that came to life with the help of his family and friends, a true family business. In just four months, they came together to help Shawn with his project, from the decor to the plumbing, a true team effort.
Monkland Village is an increasingly desirable neighbourhood in Montreal and its main avenue is lined with small stores and restaurants that bring the neighbourhood to life. Shawn grew up in the Côte-Saint-Luc and NDG area, where he feels at home and has found a loyal clientele. Previously, he opened Slang Restaurant a few blocks from Baba Thai, which is something of a renaissance for him on Monkland Avenue.
Discover Thai BBQ
Although he is not originally Thai, his heart is. In opening Baba Thai, he has made it his mission to educate customers about the subtleties of Thai cuisine. Especially when it comes to certain lesser known dishes and ingredients. The specialty at Baba Thai is without a doubt the Thai BBQ! The meat is marinated and smoked, with a touch of Chinese influence. Add the small spicy pineapple sauce and sticky rice and you are ready to go.
Also, the pad thai is excellent and the pad sew is truly authentic, but Shawn insists that there is much more to Thai cuisine than just these two popular dishes. One of the great discoveries is the selection of Thai salads, with a particular favourite being the "Som Tam" papaya salad. The idea is to create street food like in the markets, a place that gathers several culinary influences and where everyone can find their happiness. In addition, they also sell small Asian treats that are hard to come by elsewhere.
Baba Thai still has many tricks up its sleeve. In addition to Asian beverages such as soju and fruit liqueurs, they specialize in natural wines that complement the dynamic and flavourful Thai cuisine.
It will be a very interesting destination for group tastings and to discover Thai gastronomy in all its complexity.
Written by Sophie Monkman