Quebec ciders: The sparkling addition to your next cocktail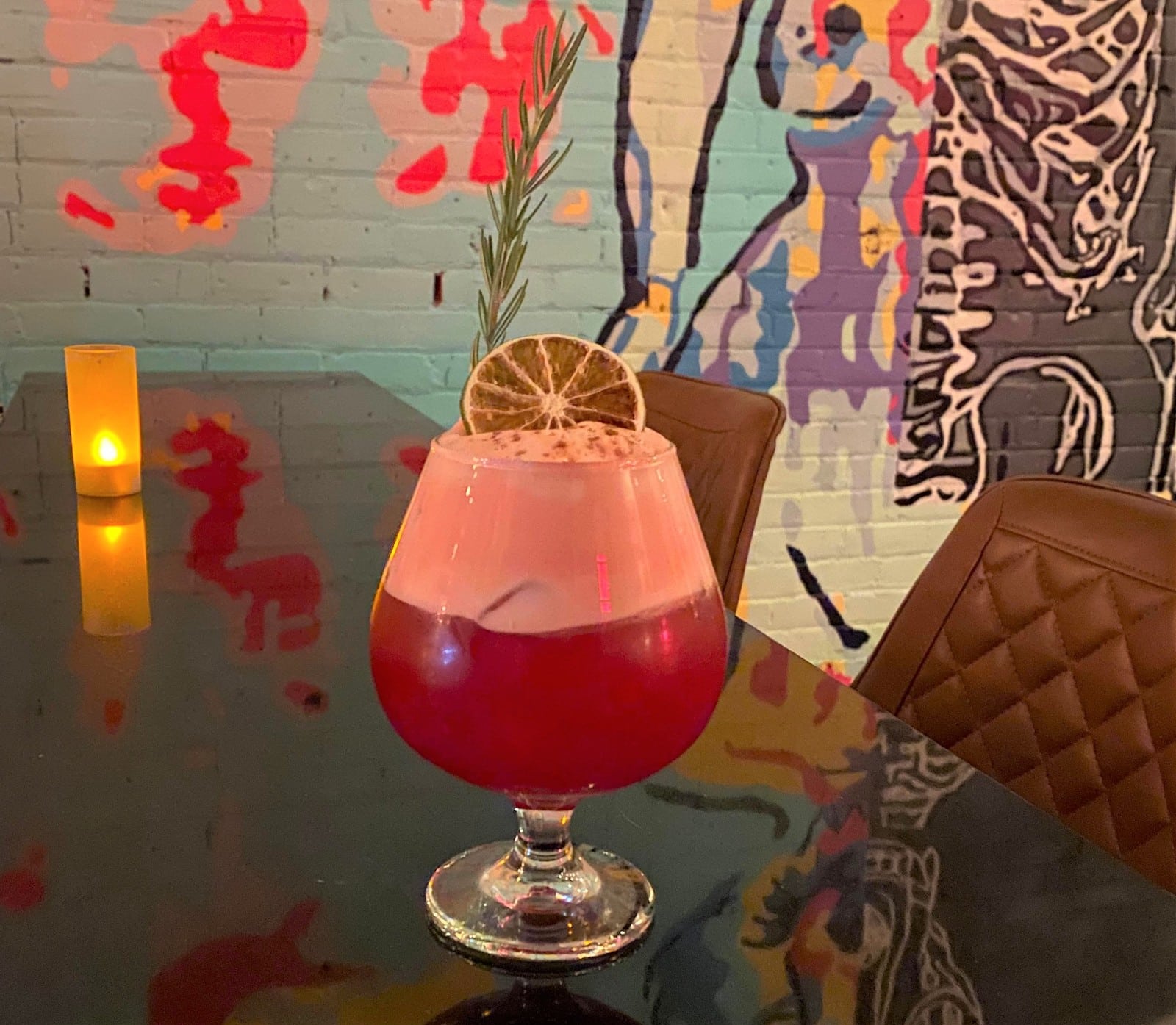 There are many delicious ciders in Quebec that represent a great alternative to other alcoholic beverages such as beer, wine or spirits. Their versatility is remarkable; in fact, cider can be served as an apéritif, with meals, or with dessert.
Cider-based cocktails
With so many ciders on the shelves at the SAQ, there are plenty of choices for creating fresh and delicious cocktails! To inspire you, here is a cocktail recipe that was developed by a mixologist. To reproduce it, you will need the following ingredients:
Quebec Cider & Haskap Cocktail
Serves: 1
Preparation: 5 minutes

Ingredients
5 oz of sparkling cider
1 oz white Acerum (or white rum if you can't find Acerum)
¾ oz lime juice
¾ oz simple syrup
5-6 haskap berries
1 pinch of spices (cinnamon, cloves, nutmeg)
1 egg white
Method
For a delicious, festive, and colourful cocktail!
Add all the ingredients to a shaker, except for the cider.
Muddle the berries.
Shake for 1 minute.
Add ice and shake again.
Strain twice with a small colander into a glass, reserving the ice.
Complete with the addition of the cider.
Garnish with a slice of lime, a sprig of rosemary and a pinch of mixed spices: cinnamon, cloves and nutmeg.
The mixologist behind this cocktail, Jake Cristofaro, speaks very highly of Quebec ciders:
"Now more than ever, it's important to use local ingredients. In this Fizz-inspired cocktail, Quebec products are the centrepiece. The backbone of this cocktail is Quebec cider. Then we have Acerum, a charming Quebec brandy made from the by-products of maple syrup. To give the cocktail a fruity flavour, we add haskap berries: a berry that grows in late summer and is easily found frozen in any grocery store. Due to our colder climate, local fruit is almost impossible to find fresh in the winter. So using frozen berries is a no-brainer and a great substitute, whether in cocktails or when cooking. Cheers!"
The know-how of Quebec cider artisans is impressive and admirable, and we hope that the fruits of their labour will inspire you to try their products. You will surely be charmed by the diversity of Quebec ciders available at the SAQ, as well as the wide variety of cocktails you can enjoy with this sparkling drink!
Photography by Alison Slattery