The Art of Hospitality: Germain Hotels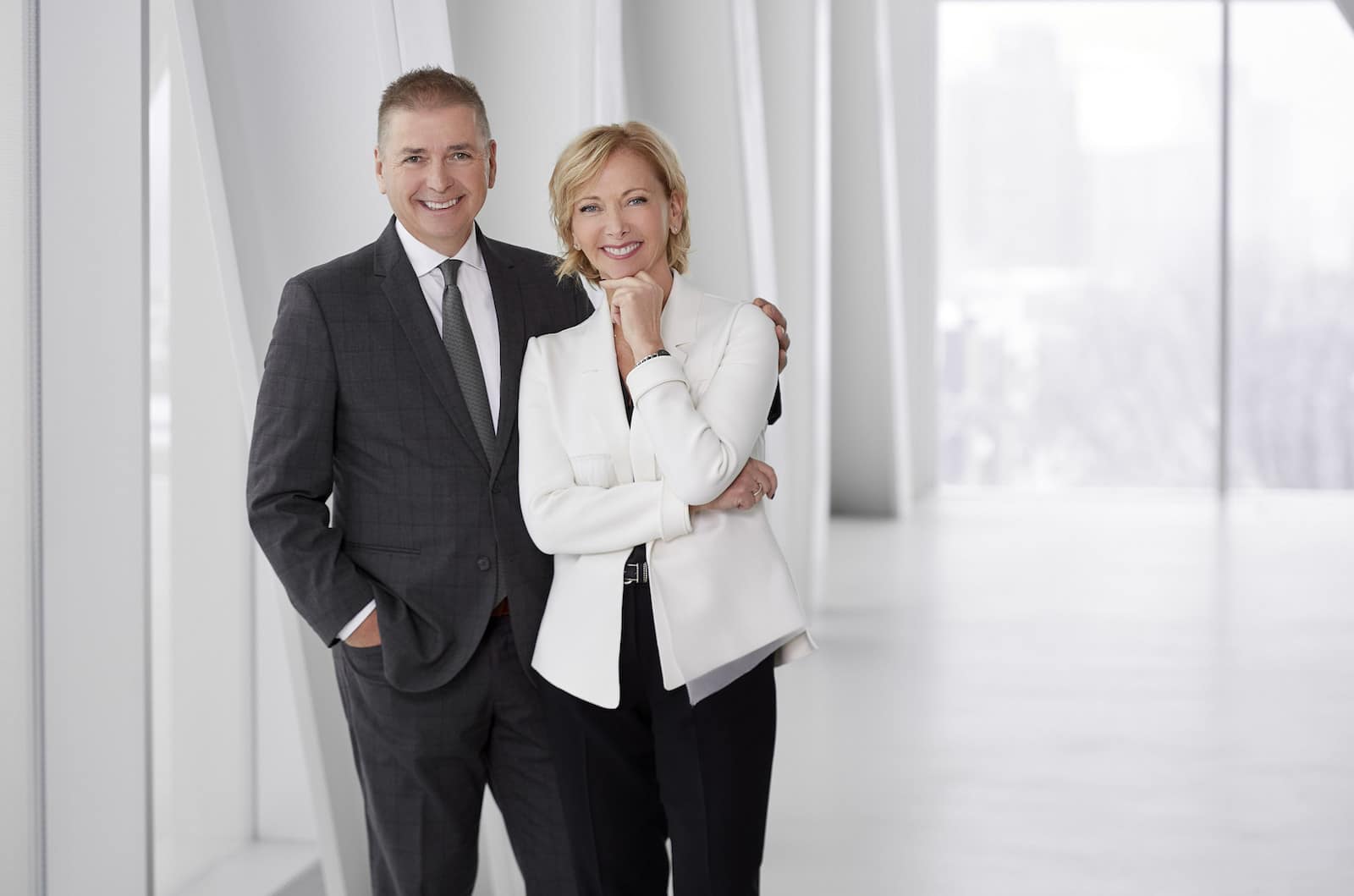 Germain Hotels is above all a tightly knit family whose third generation is beginning to make its mark.
While one may initially think of the hotel when the name Germain is mentioned, it is in the restaurant business that the company has its origins. Eating well remains at the heart of the guest experience in each of the Le Germain, Alt, and Escad hotels with a delicious representation of the gastronomic landscape of the different regions. Today, Christiane and Jean-Yves Germain are emblematic figures and true sources of inspiration for local entrepreneurs.
Here is a portrait of a Quebec family business that is making the hotel and restaurant scene across Canada shine.
The restaurant industry as a gateway
Christiane and Jean-Yves are business partners, but above all siblings, and come from a family of restaurateurs. "We fell into it when we were young," Jean-Yves explains. They were introduced to this world at a very young age since their parents have owned several restaurants throughout their lives. They dove into it in the 1960s with a snack bar and then a steakhouse that was very popular in Quebec City. Throughout their childhood, Christiane and Jean-Yves were in close contact with the people who would become their world. They always knew they wanted to work in the industry. They in turn passed on this passion to their respective children, who joined the company just as naturally, without forcing anything.
"We were not hoteliers, our parents were restaurateurs, but the restaurant industry and the hotel business are all about people, it's the way you serve that's important. You have to understand the art of hospitality before anything else," explains Christiane.
The shift to the hotel business was made when Christiane and Jean-Yves, in their mid-twenties, were managing four restaurants and a nightclub. During a trip to New York, they discovered a new hotel concept: boutique hotels. Charmed by this formula, they returned to Quebec with stars in their eyes and dreams in their minds. In 1988, they opened their first boutique hotel, inspired by this model discovered in the United States.
"The goal at the beginning was to open only one, we never thought it would get this big". But here they are, 33 years later, at the head of 18 establishments under three major brands: Le Germain, Alt, and Escad. Progressing step by step, first in Quebec City, then in Montreal, then in Toronto, and today in seven provinces across the country, the Germain family is not done charming Canadians.
These same hotels are home to fine gourmet establishments that take on different forms depending on where they are located. From local cuisine to cocktail bars, pizzerias and gourmet restaurants, these diverse establishments cater to both hotel guests and local residents.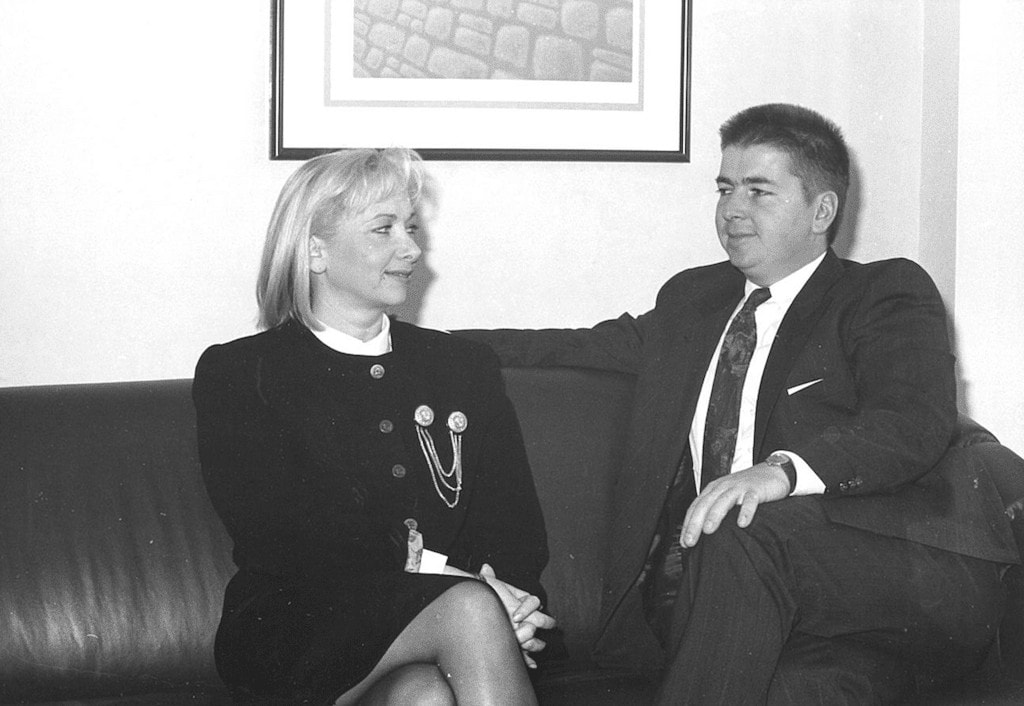 Local at the heart of the experience
"It's in our DNA, we are Canadian first and foremost," says Christiane without hesitation. From the launch of the first hotel in Quebec City to today, the two entrepreneurs have been committed to celebrating local ingredients and producers. It is why, in each establishment, they favour local suppliers and build real relationships of trust with them. The employees are carefully chosen, they must share the same values and be in tune with the local realities of each of the Le Germain hotel establishments.
Their local partnerships extend to the hotels' restaurants and bars. Over the years, they have partnered with some of the best restaurateurs, caterers, and artisans in each city.
To promote local products, the company goes even further in its approach. In fact, the team at Le Germain hotel & Spa Charlevoix takes advantage of the establishment's vast natural space to grow most of the vegetables, fruits and herbs that end up on the plates that they serve.
Rethinking the hotel restaurant
"Back when our first hotel opened, restaurants in hotels were very much frowned upon. They were often of very average quality, just to accommodate the guests. In our establishments, we wanted to change this reality, we wanted to have a real gourmet offering".
Over time, the consumption habits of customers in restaurants have changed. Restaurants have become essential meeting places in hotels and the quality of these spaces had to be upgraded.
While the pandemic was disastrous for both the hotel and restaurant industries, the Germain's remain optimistic about the future of both. "Our 'in-room dining' packages were very popular as soon as we launched them. We could see right away that people were missing restaurants and these packages were a way for them to get away for an evening."
Christiane and Jean-Yves have always taken the values of respect and generosity to heart and have always placed great importance on the well-being of their employees. "We have always been very close to our people and that makes a difference; it is thanks to them that we stayed on our feet during the pandemic." Recruiting in the hospitality industry remains a challenge. That's why encouraging the next generation of employees and helping them grow within the company is an integral part of Le Germain Hotels' vision as an employer.
Throughout our meeting with Christiane and Jean-Yves, the discussion often came back to one subject: "people". Whether in the hotels or the restaurants, the clientele or the staff, people are at the heart of the customer experience offered by Germain Hotels, and have been for 33 years.
Written by Inès Duguen