Mehdi Brunet-Benkritly and his new restaurant Marconi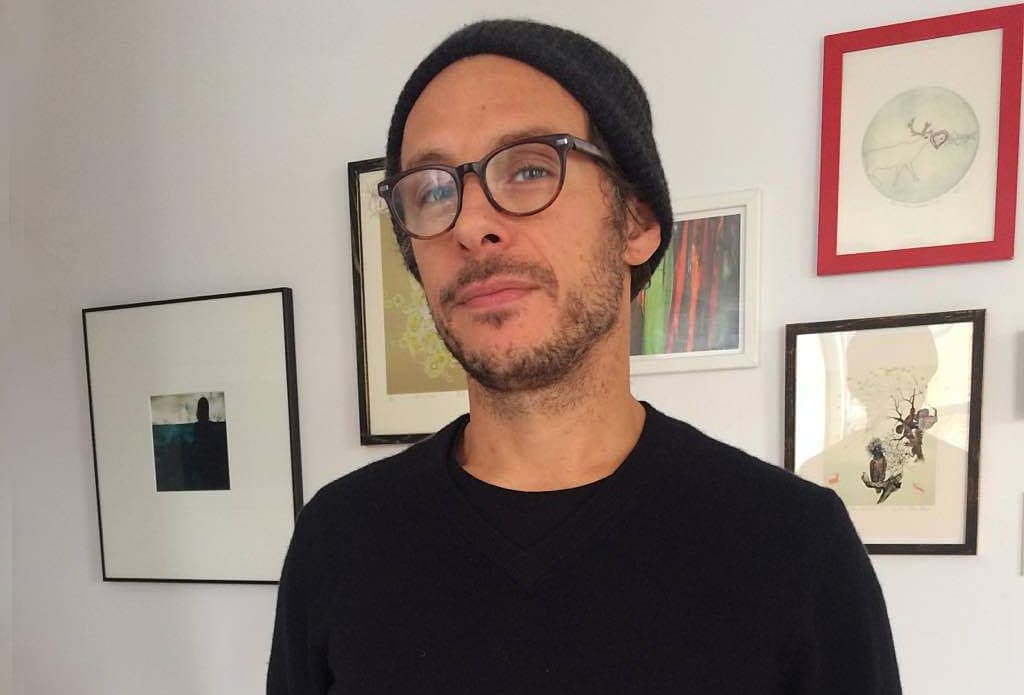 Mehdi Brunet-Benkritly is a great chef. After working at Toqué! and Pied de Cochon, among others, he moved to New York for a few years to open Fedora and Chez Sardine. Since 2015, he's been back in Montreal and in December 2016, he will open his new restaurant Marconi!
Mehdi Brunet-Benkritly's beginnings
"I didn't actually grow up in it. I was studying psychology at UQAM, and I was trying to find myself. And so, I enrolled in a cooking course at La Cité Collégiale in Ottawa. The course was theoretical, very basic, but I fell in love." Mehdi Brunet-Benkritly was born in Ottawa and raised in the Outaouais region. As soon as he entered culinary school, "my teachers took me under their wings and recommended me to their friends. I got an internship at the Ritz in Paris! Having never worked in a kitchen in my life, it was a total shock. I didn't really know how to position myself, it was very regimented."
From Ottawa to Montreal
Upon his return to Quebec, he worked at the Maple Law Café in Ottawa as a garde-manger. One of the restaurant's sous-chefs, whom he befriended, kept telling him about his dream of working at the Toqué! restaurant in Montreal. "Le Toqué! was starting to be discovered in Canada… Everyone was talking about it."  Wanting to work in the famous restaurant as well, Mehdi left for Montreal. "At that time, Normand (Laprise) was opening the restaurant Scena in New York. I called him every day. I think I got him so annoyed that he ended up giving me a job."
At the time, the Toqué! team consisted of only five or six people; all of them were excellent. With only one year of experience in the kitchen, Mehdi was not at the same level. He left and spent two days at L'Express – "but that wasn't for me either. Then, I joined the (now closed) Globe restaurant and met David McMillan by chance. I saw this big guy, and he came and got me at the door, and he offered me a job… I worked at Globe for a year and a half." Mehdi then went back to France to do another internship with the great chefs David Zuddas and Jean-Paul Thibert.
Toqué
Upon his return to Montreal, he returned to the Toqué! restaurant, finally ready! "I worked there for three years – as a garde-manger, chef de partie, entre-métiers, etc. It was a door opener for me; my confidence was growing and I was learning every day. Working with Normand Laprise was great. I had seen chefs who yelled a lot. Normand was so calm, it was crazy. He was a very respectful chef who said hello to everyone. He was more mature, more composed, I had never seen that. And his cooking was crazy, I was discovering exceptional products. He was on fire and he had drive, the young Norman!" At Toqué! Mehdi learned to cook, to be patient, to discover products, and so much more. "I also met people from all over the world with whom I have forged lifelong relationships: Charles Antoine Crête, Myriame Pelletier, Lionel Piraux and Alexandra Shandling. It was a great gang. There were five of us on the line, there was no messing around."
Réservoir
One day, however, he felt he had to move on. He started talking about opening a bar – Reservoir. With the owners Michel Lecoufle and Michel Zabitsky (the brewer and the conceptualizer), Mehdi and Alain Tremblay got involved and renovated Reservoir over eight months. When it opened in 2002, Reservoir was THE place. And it stayed that way for a while: "It was super fun, the whole restaurant industry came to eat there. There wasn't really a place to have a cheap and good lunch or brunch in Montreal. Martin Picard, Normand Laprise, Denis Lessard, Guillaume Sylvestre; they all came to eat with their families. But the Reservoir is a bar and the food is secondary. Mehdi decided to leave and travelled to Asia for six months.
Au Pied de Cochon
When he returned, he had several options available to him. "Hugues Dufour (from Au Pied de Cochon) asked me if I would come spend two months at Le Pied – but when you love a restaurant, you don't necessarily want to work there. He convinced me to come for one summer only, to replace Marc-André Leclerc. I learned a lot there, Martin (Picard) and Hugues (Dufour)'s cooking was far from me, but I really found myself there. And when the summer ended, I was offered the job of sous chef, it was stupid. It was after the first Anthony Bourdain show, when they were launching the book; it was super busy. And we were doing a lot of traveling, events; it was very cool. I was a resident at the restaurant and did the logistics for the events, I really enjoyed that." Then, Hugues left for New York, and Medhi took young Emily Homsy under his wing – they worked together like crazy for two years.
New York
Gabriel Stulman, a businessman from New York, came in one day to eat at Pied de Cochon with his wife and approached Mehdi with a project in New York. He was not really interested in the project, but decided to leave Le Pied and offer a hand to Hugues in the renovations of Mr. Wells in New York. Gabriel Stulman approached him again to open the Fedora restaurant and "I said yes. It was a lot of fun! Gabriel knows New York well, he has been living there for a long time. He has a lot of taste, a lot of tricks up his sleeve, he's not afraid to work, his business is doing well, I think he's opened 5 restaurants in 4 years! He reacts very quickly. Fedora is a sumptuous restaurant. It's beautiful. Living in New York, opening a restaurant there; it was all a bit surreal. When you visit New York, you idolize the city, it's so impressive and when you live there, it's still just as impressive, it's crazy."
Mehdi then opened the restaurant Chez Sardine, right next door to Fedora, again with Gabriel Stulman. "It's a tiny restaurant with 28 seats. A kind of non-traditional izakaya. Now it's called Bar Sardine. It's a restaurant that I liked a lot, but we had to transform it because it was too niche. It was supposed to be more of a neighbourhood restaurant. People like comfort food, they like reassuring stuff, safe bets; when it's too splashy, it either works extremely well or not really."
And then Mehdi met Molly Superfine-Rivera. At the time, Molly was a bartender at Mineta Tavern and Mehdi was a customer there. "I used to go there often, it was next door to my house. I would sit at the bar and she would serve me. And one day it turned out for the best…" Molly and Mehdi started dating and got married. They decided they wanted to build something together. "Gabriel had five restaurants with his company, and I wanted my own project. Molly and I didn't know if we wanted something in New York or somewhere else, but opening a restaurant is very risky, and in New York it takes a ton of investors and money. We didn't necessarily want that." Mehdi already had a good network in Montreal, so the next logical step seemed to be to open in Montreal.
Opening Marconi
Marconi Restaurant is located at 45 Mozart Street West – corner of Mozart and Clark – and opened in December 2016. "It's in the middle of everything; it's really cool! We really wanted a neighbourhood restaurant. We looked at a lot of places, but this space was exactly what we were looking for." Marconi is a neighbourhood restaurant with a large bar, lots of seating, comfortable and inviting decor, and comfort food. Molly is behind the bar – she's the one who developed the cocktail menu – and Mehdi is in the kitchen! The chef is known for offering small, delicate and delicious dishes. The young couple offers a seasonal, market-driven menu with small dishes to share, influenced by different cultures and the chef's travels, with a thoughtful mix of wines and cocktails.
Written by Élise Tastet