Derek Dammann: Incredible chef and co-author of True North Canadian Food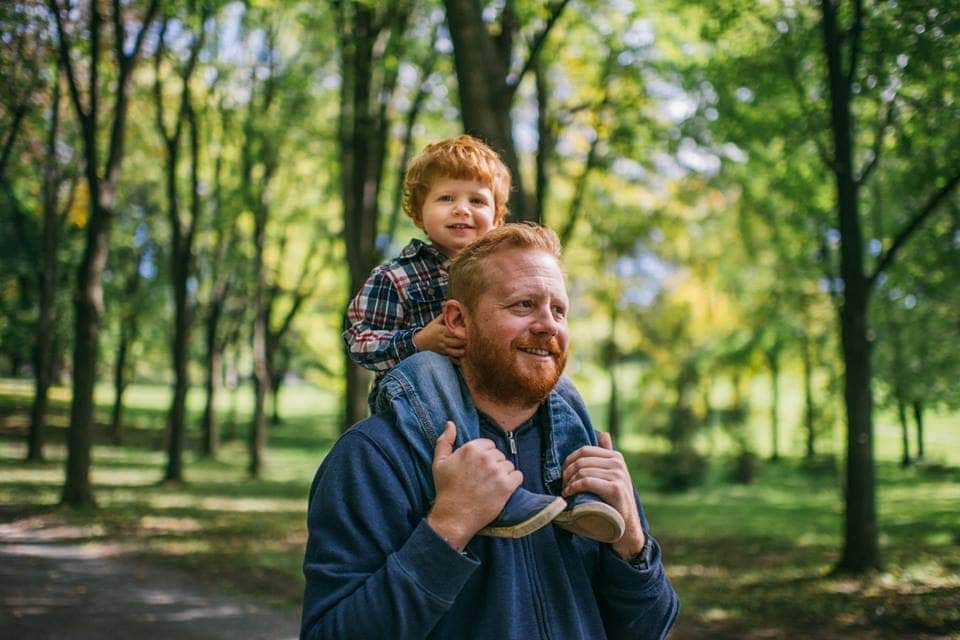 Derek Dammann is a tall, robust, and friendly redhead from Vancouver Island. He is also the talented chef/owner of Maison Publique and co-owner of the McKiernan Luncheonette. He is also one of the authors of the new book True North Canadian Food!
Early Career
Derek began his restaurant career in Victoria, working at the Marina, then Chez Casis and finally Zambri's. It was Zambri's that shaped the way he looked at food; the owner put a lot of emphasis on the local aspect of the ingredients, the importance of enjoying them individually and not over-processing them. In his early twenties, Derek left Canada for a trip to London.
Jamie Oliver
In London, he tried every restaurant, but soon found himself penniless and had to buy a ticket back to Canada. Two days before leaving, he dined at Jamie Oliver's famous Fifteen restaurant – alone, as usual on this trip. During his lunch, while talking to the server, she asked him what he did for a living, and he told her that he was a cook. She went on to tell him that the sous chef was currently looking for someone in the kitchen. "The sous chef came out, we talked, and he asked me 'when can you do a trial run?' I said, 'right after my meal.' After the trial, they told me 'great, you're hired, but we need two weeks of training to see if this will work out'. And I told them it was two days or nothing, because I was going back to Canada. They took me." (Laughs).
From London to Montreal
His mother sold his car and what little he had in Canada. Derek worked at Fifteen and quickly became the assistant chef; in less than a year he even became a chef de cuisine for Jamie Oliver and stayed in that position for over 4 years. After his work visa expired, he decided to travel and work for fun, working in several great kitchens, including the Fat Duck; not bad. Then, one day, he really wanted to be back in Canada. "Originally Montreal was for a girl; I didn't want to go back to Victoria, and it was Toronto or Montreal. I'd never been to Montreal, so we chose that city. I bought a one way ticket." 
Montreal
It didn't work out with the girl (laughs), but Derek is staying in Montreal. "I love the city, except for winter, I hate winter. But I really like the culture and the people." He didn't know anything about Montreal, but started working at the Mansfield Club catering in the downtown area; "it was cool not to be in a kitchen for once. After working 16 hours a day, with only one day off a week for over five years, my life was much lighter." It was at Mansfield that Derek met the people who wanted to open the restaurant DNA, and they hired him as their chef.
Mansfield and DNA
It was at DNA—a chic and lively restaurant in Old Montreal—that the tall redhead met Alex Cruz, with whom he became good friends. "They had someone else in mind for the position of maître d', but I didn't like him. Alex applied, we went to brunch, we hit it off, and he got the job." DNA opened in 2008 and survived four and a half years. On June 2, a Thursday, the owners announced the closure of the establishment to their employees. "Two days later, I signed the lease on my space for my restaurant on Marquette Street."
From the Oscars to Maison Publique
"I had always worked for Jamie a little bit since I came to Canada; I did his catering events. We did three years catering the Oscars and Brad Pitt's surprise 40th birthday party (!!!) He trusted me. I had also become very good friends with one of his very good friends, and he told me to just ask Jamie to help me with the restaurant. I told him about it and he said yes. He loaned me the money and I started." Jamie Oliver didn't understand at the time how opening a restaurant could cost 'so little', but remember that Maison Publique is in a small space in the Plateau, not on a big block in London. Maison Publique opened its doors in October 2012.
Derek had a background in fine dining and had worked in fine dining establishments, but he dreamed of an English pub style restaurant on the corner, a neighbourhood eatery. The formula for Maison Publique is simple: English food, with as much local and seasonal produce as possible, as unprocessed as possible, in small dishes to share – note that in 2012, few restaurants offered this concept. "I've always found it's better for sharing wine and food; it's faster, more interactive, and people are more open, looking at each other and talking more. But in the beginning, everyone would come here and talk about 'Tapas.' No. Tapas are Spanish. I serve small portions to share and they don't have a name." (laughs) With its welcoming decor and charming, efficient staff, it's a place we love. 
True North Canadian Food
Next Tuesday, Derek is launching his beautiful book he's been working on for three years (!): "True North Canadian Food", which he produced with renowned journalist Chris Johns, and House 9 Design photographers Farah Khan and Alison Slattery. The book features more than 100 recipes inspired by the wonderful foundational ingredients from East to West of our beautiful country. "I love that Canadian food is so multicultural, with great produce and inspiration from around the world." The book features original images, stories from the chef and journalist, and recipes using local ingredients. This cookbook is unlike any other, you'll see. You can order it here or buy it at the restaurant.
"What I really want in the end is to make people happy." 
We love you, Derek, and every time we eat your food we leave happy. Congratulations on the beautiful book.
Written by Sophie Monkman
Photography by Alison Slattery