Francine Brûlé: A restaurateur of incomparable success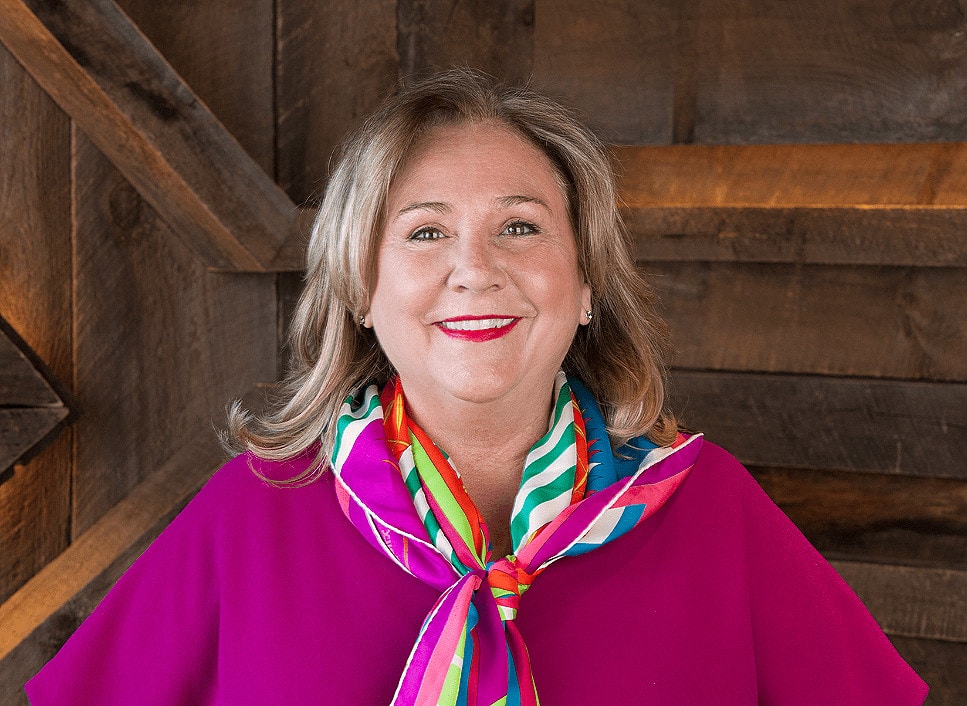 Francine Brûlé is the founder and owner of Les Enfants Terribles, co-owner of the Soubois supperclub, and will open her first Les Enfants Terribles franchise next spring. Here is our portrait of a passionate, captivating, and hard-working woman.
Francine Brûlé worked in the fashion industry for 35 years and was very successful. In fact, she was one of the most important agents in Canada. At the age of 53, she decided to wrap it all up and enjoy life, travel the world, and rest.
How it began
Soon after, however, she learned that the restaurant space at the corner of Bernard and Champagneur was available and her friend, Serge Bruneau, was a restaurateur. "I didn't want to work there, but I saw a business opportunity. We agreed, Serge and I, that I would open it and he would take care of it." On December 17, 2007, while on Christmas vacation with her family, Francine Brûlé learned that she became the owner of the premises at 1257 Bernard Avenue. With her family, she came up with a concept of a warm and unifying restaurant: "I like people and I wanted to do something fun. I was thinking of a place where all generations would have fun, and where neither the children nor the parents would need to force themselves to have fun." All that's missing is a catchy name.
"Les enfants terribles"
"My kids loved to party. During that vacation, one of my sons went out a little more than usual, and I was very stressed and frustrated with him. When he came back from his big night out, he said to me, 'Mom, you should call it Les Enfants Terribles'. I replied, unhappy and sarcastically, 'Well yes Martin! And I'm going to put your face everywhere in the restaurant!' That's exactly what I did. (laughs)" The idea stuck and you can now see his face on the menus, walls, and trucks of the restaurant, along with other "enfants terribles".
When they returned, his son Alexandre took Francine all over Montreal to show her the places that worked and the ones that didn't, and they looked at why. He was the one who did the branding and design for Les Enfants Terribles. "When they gave me the keys and I walked into the space, my legs started shaking. I thought 'What am I doing here? What did I just do?' People were talking to me about restaurant things that I didn't understand, and I just couldn't wait to open. So I pushed everyone – I'm good at doing that! (laughs)"
A brief timeline
On April 20, 2008, Les Enfants Terribles on Bernard Street opened, and 20 minutes later, it was packed and customers waited up to 3 hours to get a table! It was like that all summer long. After three weeks, the chef they had hired was burned out and quit in the middle of service. What a first experience in the restaurant business. Francine worked from 6 a.m. to 2 a.m. every day – "So long to my tour around the world to rest! (laughs) The customers were complaining, telling me it didn't make sense! I agreed, but things weren't working, the demand was too great and I was too inexperienced." And then slowly they adjusted and found their tempo; as hard work is often indicative of success.
In March 2013 they opened a branch on Nuns' Island on the banks of the St. Lawrence River. People knew the name Les Enfants Terribles, knew what was on offer, the site was beautiful, and for Francine, the place offers a bit of "countryside 10 minutes from downtown, where you can unwind. It's beautiful!"
Two years later, her son Alexandre approached her with the Soubois project. "I wasn't supposed to work too hard…" (laughs) Francine became co-owner of one of the most popular supperclubs in town with six young co-owners, including one of the leaders of Les Enfants Terribles.
At the same time, the space she wanted in Laval's Centropolis became available and she and Serge Bruneau decided to take it over and open a third Les Enfants Terribles restaurant in Laval. "It couldn't have been worse timing!" Maximiliano Valetta, Dominic Muller and Serge helped her with the project. Francine opened the third Les Enfants Terribles, this time with over 200 seats.
Francine was also approached by Alexandre Taillefert about the possibility of opening a Les Enfants Terribles restaurant in the downtown area. "I was so flattered, I couldn't say no. I loved the idea of opening a Montreal brasserie at the very tip of downtown. It's quite the undertaking! This will be our first franchise." Next spring, after two years of work, Francine Brûlé will open her first Les Enfants Terribles franchise on the roof of Place-Ville-Marie.
Comfortable and welcoming
Part of what keeps Les Enfants Terribles restaurants bustling is the owners' desire to welcome their customers like family. "Whether you're a single woman in your 40s, a parent trying to spend time with your kids, or truly anyone else, the place is comfortable and welcoming. I have people in their 80s who thank me for making them feel young again. I wanted honest food, in a warm, pleasant, and comfortable atmosphere. Like everyone else, we're not perfect, but I feel I've achieved what I wanted."
A tight ship
For Francine, a business, especially in the restaurant industry, is run very tightly. Sometimes accused of being very demanding, Mrs. Brûlé does not hide her iron fist, which is also the reason for her success. "We are in business to make it work! I'm like the authoritarian mother who nags, but who embraces you. I fight every day to run my business well, I'm unflinching. Sometimes it's annoying, and I get on people's nerves, but there are too many losses and unexpected things. Everything has a reason in business, everything is a matter of calculation, everything is mathematical." In all, Francine Brûlé has more than 250 employees in her establishments and serves close to 5,000 customers per week!
Francine Brûlé is a passionate, tough, hardworking woman, who is also generous and loving. She is a genuine and imperfect woman, with qualities and flaws – like us all – but who is so charming and admirable, with incomparable accomplishments.
What a woman! Thank you for your contagious energy and inspiring work.
Written by Élise Tastet
Photography by Jean-Yves Bruel