Where to eat in Gaspésie: Our picks for a gourmet vacation on the peninsula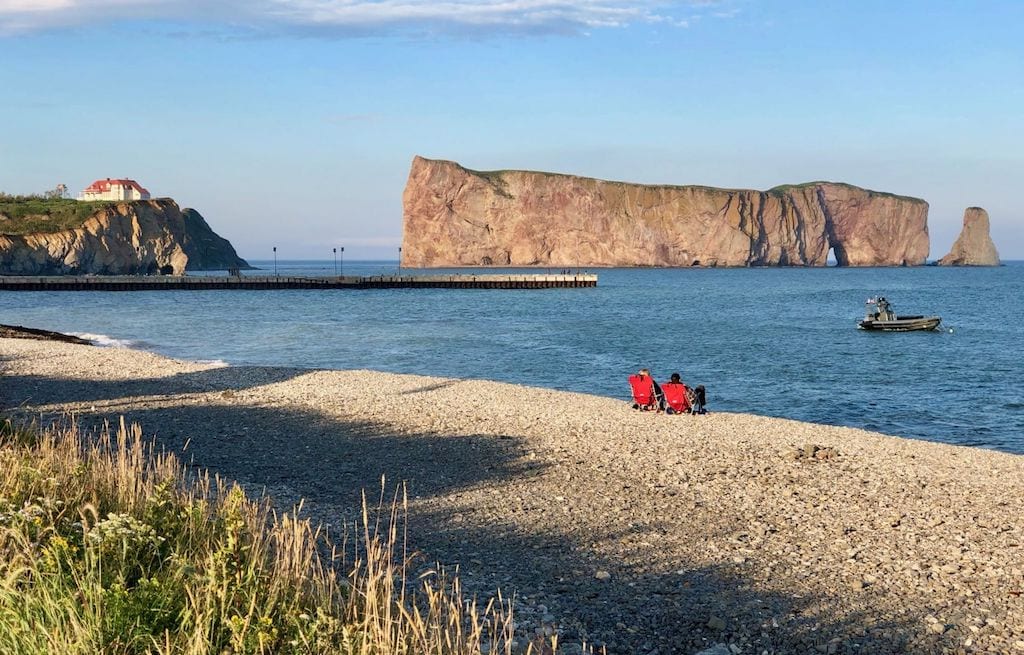 Where to eat in Gaspésie: Our picks for a gourmet vacation on the peninsula
This summer we're keeping it local and spending our well-earned vacation time in Quebec. Because of the pandemic, we're taking the time to (re)discover the beautiful and lesser-known corners of our province. With current conditions limiting travel we're reminded that we don't actually need to go very far to get away from the hustle and bustle of the city –– paradise is in our backyard. The dominant theme of 2020 is clear: shop local! So with that in mind, we're putting this mantra to work by planning road-trips across Quebec jam-packed with local flavour.
So far, we've rounded up our favourite spots to eat in the Charlevoix region and on the Île d'Orléans, but we couldn't resist the opportunity to tell you about our favourite spots to eat in Gaspésie. Year after year, this peninsula, located in central-eastern Quebec, attracts an ever-increasing number of tourists looking to sunbathe on the magnificent coastline, hike and bike the Chic-Choc mountains, paddle the crystal-clear rivers or, of course, savour the distinctive flavours of the regional cuisine.
From the sea to beaches, cliffs, mountains and rivers, Gaspésie is never short on a spectacular panorama. Stretching from Matane through to Carleton, the region is overflowing with delicious ways to satisfy your gourmet appetites and quench your thirst for summer. Whether you're looking for a restaurant, a canteen or a micro-brewery, you're sure to find what you're looking for Gaspésie! The peninsula is a seafood lover's paradise and many of the spots listed below serve-up the region's most beloved maritime products, such as lobster, crab and shrimp; summer on a plate!
Tastet eats, drinks and vacations local! Here are our suggestions for where to eat in Gaspésie.
A big thank you goes out to all our readers for their suggestions. If you know somewhere to eat Gaspésie that deserves mentioning on this list, let us know !
Don't forget to check out our list of the best places to eat in Quebec City to guarantee a tasty trip home.
© Photo Carolyne Parent
Adapted to English by Clay Sandhu.