Le Margaux: a Girondins BYOB restaurant on Parc Avenue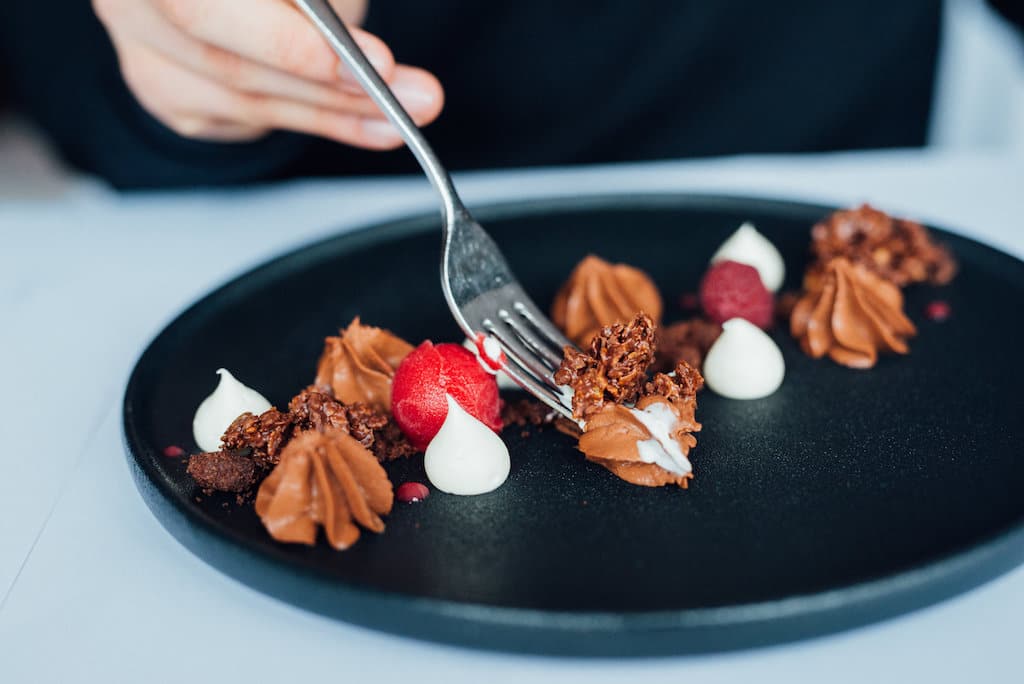 Le Margaux, a beloved French restaurant located in the heart of the Mile-End, serves Montrealers one of the city's most delicious culinary experiences inspired by the flavours of Gironde.
For owners Jérôme Chatenet and Corinne Cauhapé, the story begins at the start of the millennium on rue Villeneuve in Montreal. Two years after their first restaurant's inauguration, the duo closed down and moved to the Eastern Townships. Fortunately for us Montreal foodies, the Townships couldn't keep them long and Jérôme and Corinne were back in our city by 2006 with the reopening of Le Margaux on Parc Avenue! Although Le Margaux is one of the best BYOB restaurants in town today, the BYOB structure was a secondary addition (2013) to the restaurant's original concept.
The distinct flavours of southwestern France are the foundations of the menu at Le Margaux. As an expatriate himself, the chef strived to create dishes that balanced inspirations from both the Girondins and local traditions. The menu features beautiful pieces of meat such as duck breast and veal chop as central characters, which are complimented by other classics like french onion soup. Over the years, Le Margaux has established a loyal clientele thanks to their offal dishes – they are even on our list of the best places to eat sweetbreads in Montreal! At lunchtime, diners can enjoy the standard table d'hôte, while an additional option of an à la carte menu is available in the evening. The kitchen team showcases their love for tradition while also putting their own contemporary spin on each dish! The result is a full menu of visually and gastronomically stunning food.
As for the interior, we can applaud Jérôme and Corinne themselves. The duo's objective was to create a neutral, simple and timeless space, playing on the trope of classic French restaurants with white tablecloths. At one end of the restaurant, there is a lunch counter affixed to a wooden wall specially designed to dull the noise coming off of Parc Avenue. In the summer time, Le Margaux opens up a terrace with a dozen seats that perfectly compliments the timeless aesthetic of the forty-seat interior. The overall atmosphere at Le Margaux is comfortable and charming.
Le Margaux is a restaurant we come to – with a bottle in hand -to celebrate any occasion, day or night!A
If you are looking for other BYOB restaurant recommendations, check out our list of the best BYOB restaurants in the city.
Written by Sydney Carter
Photography by Alison Slattery