Cantine Bati: An Asian street food counter in Saint-Roch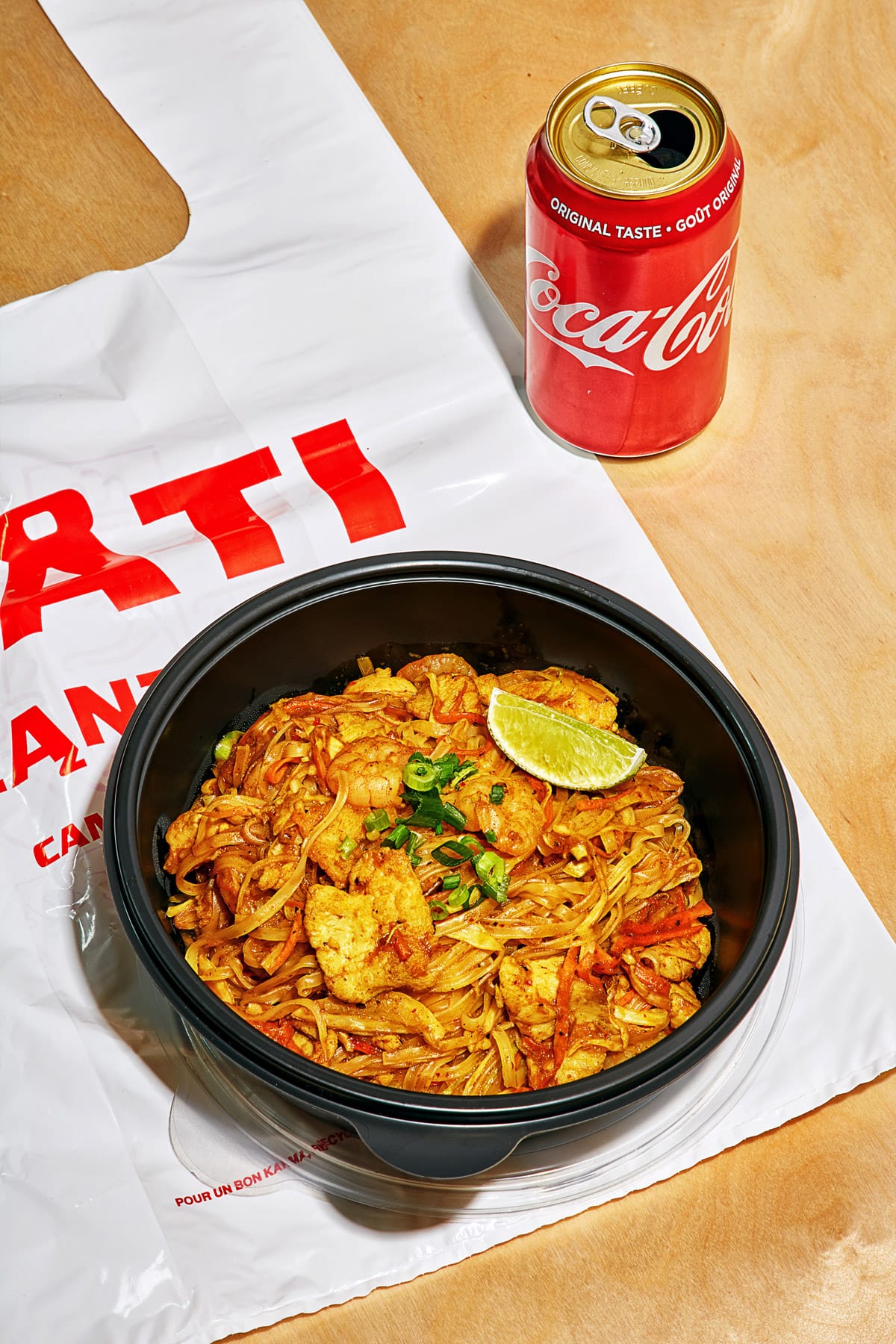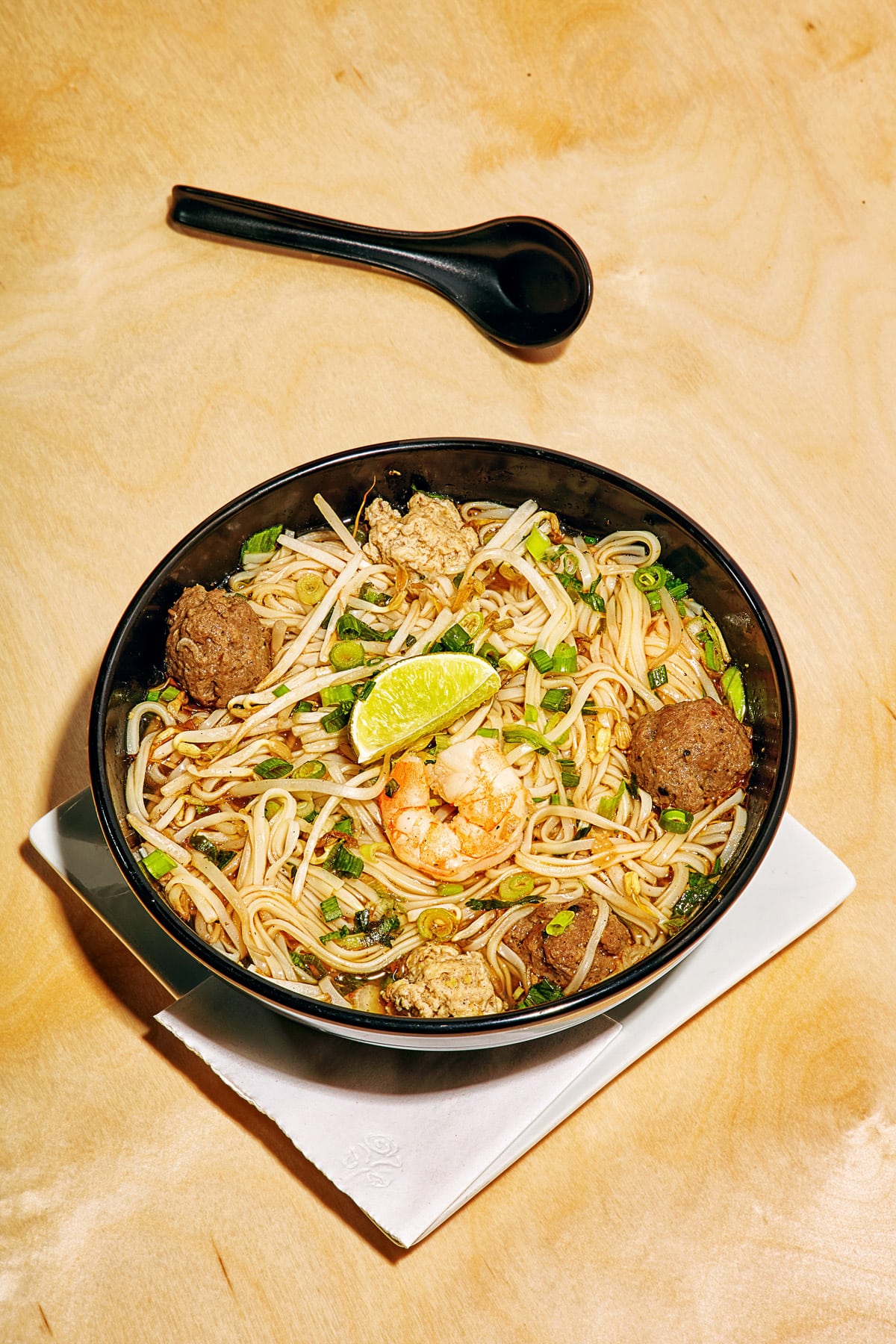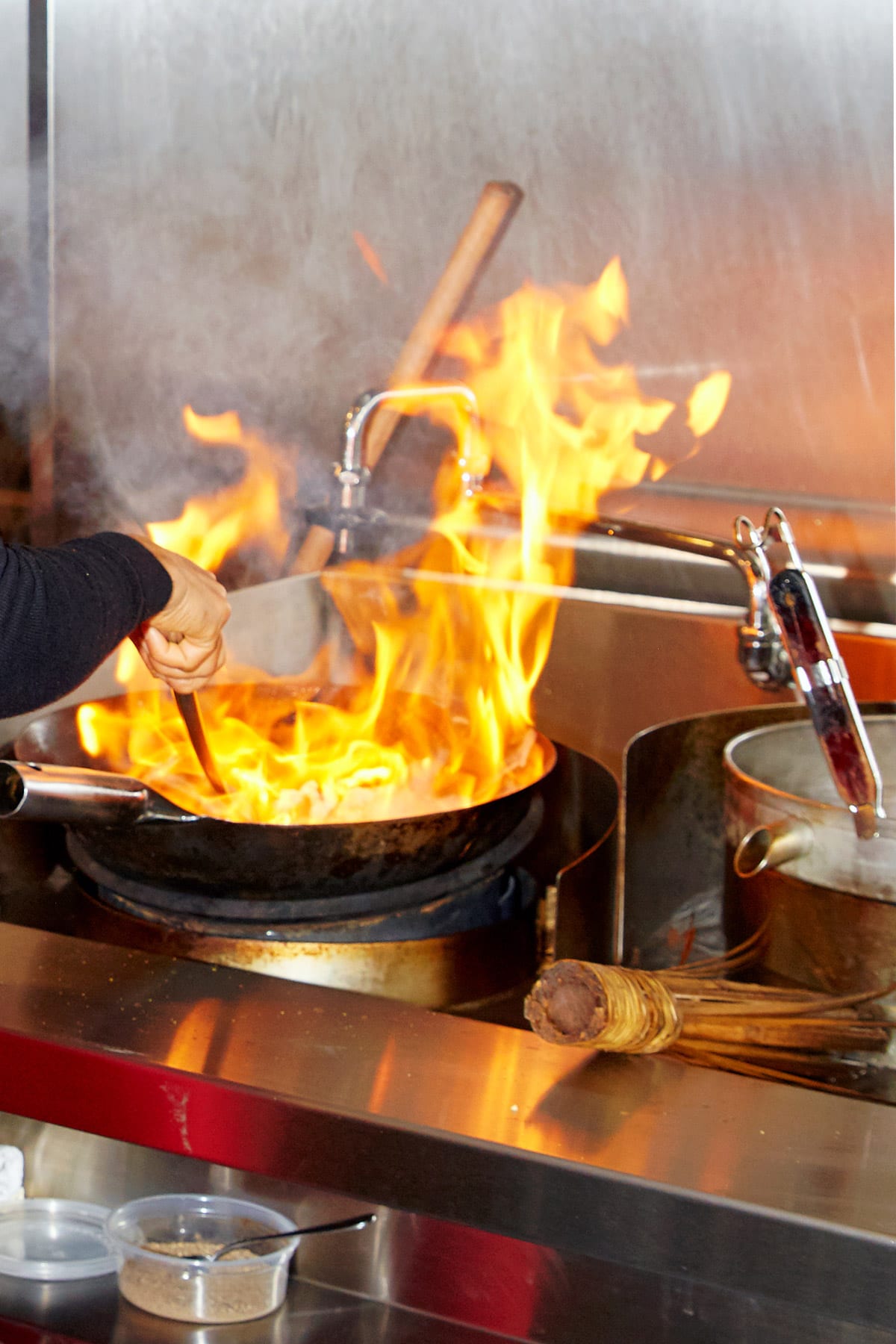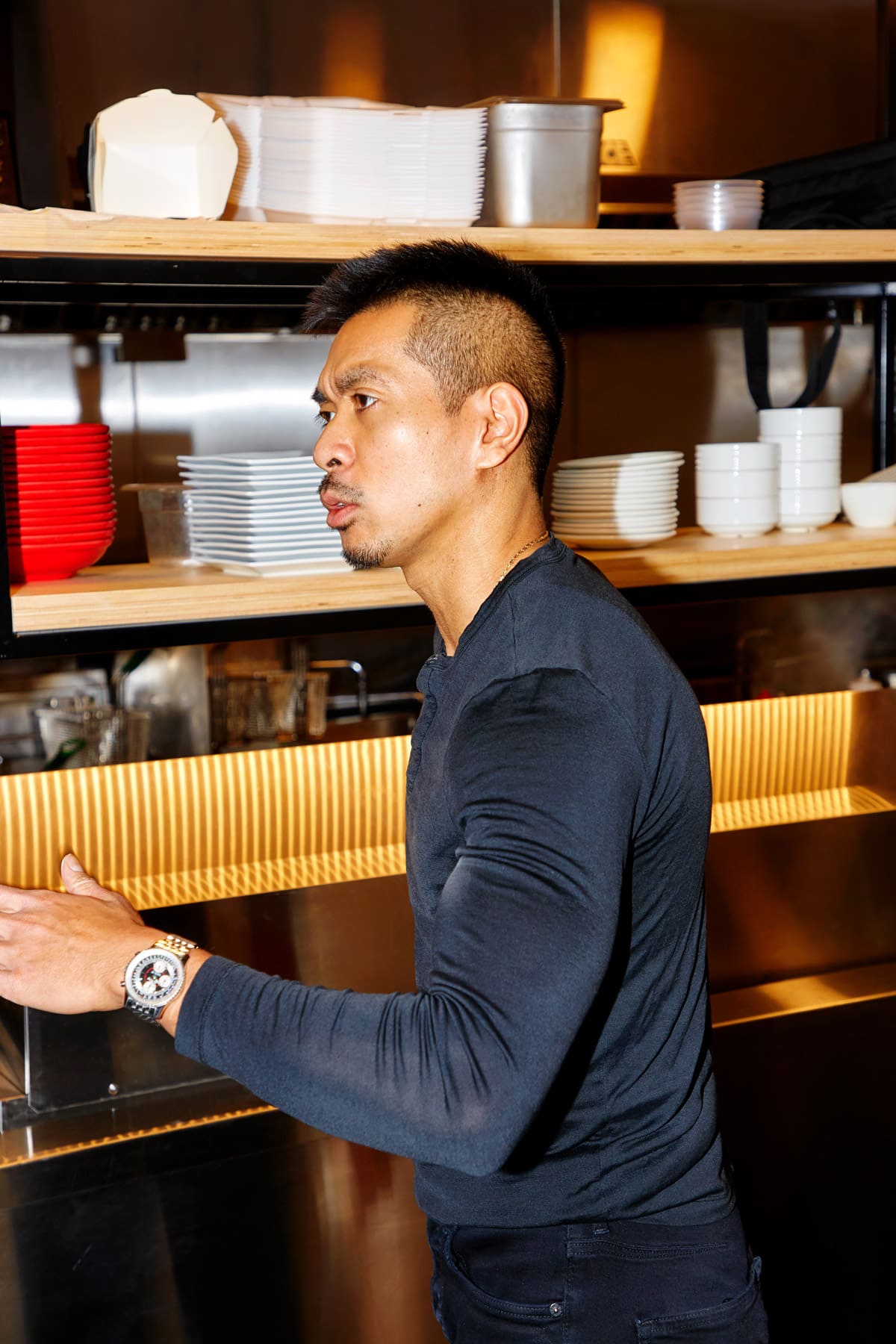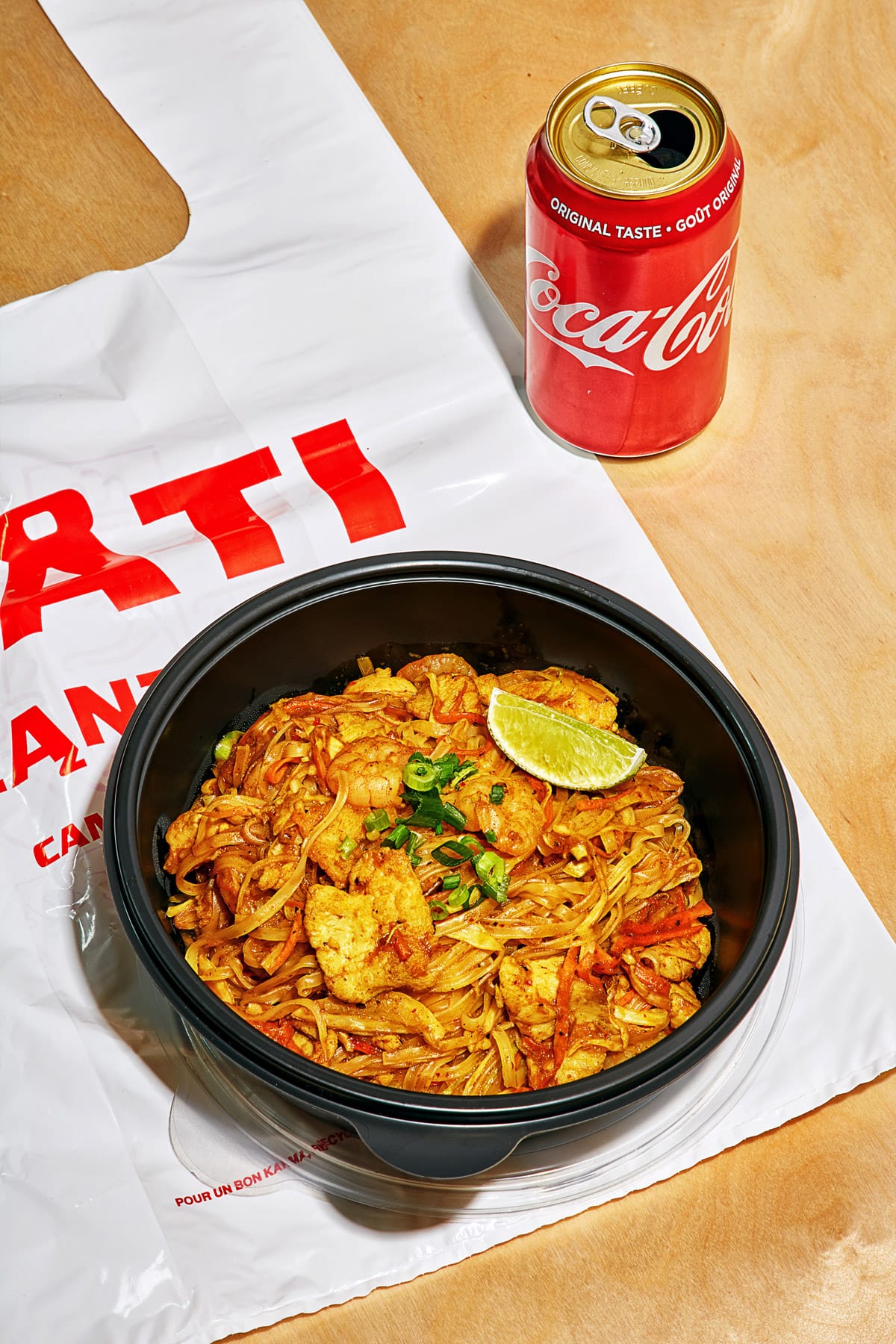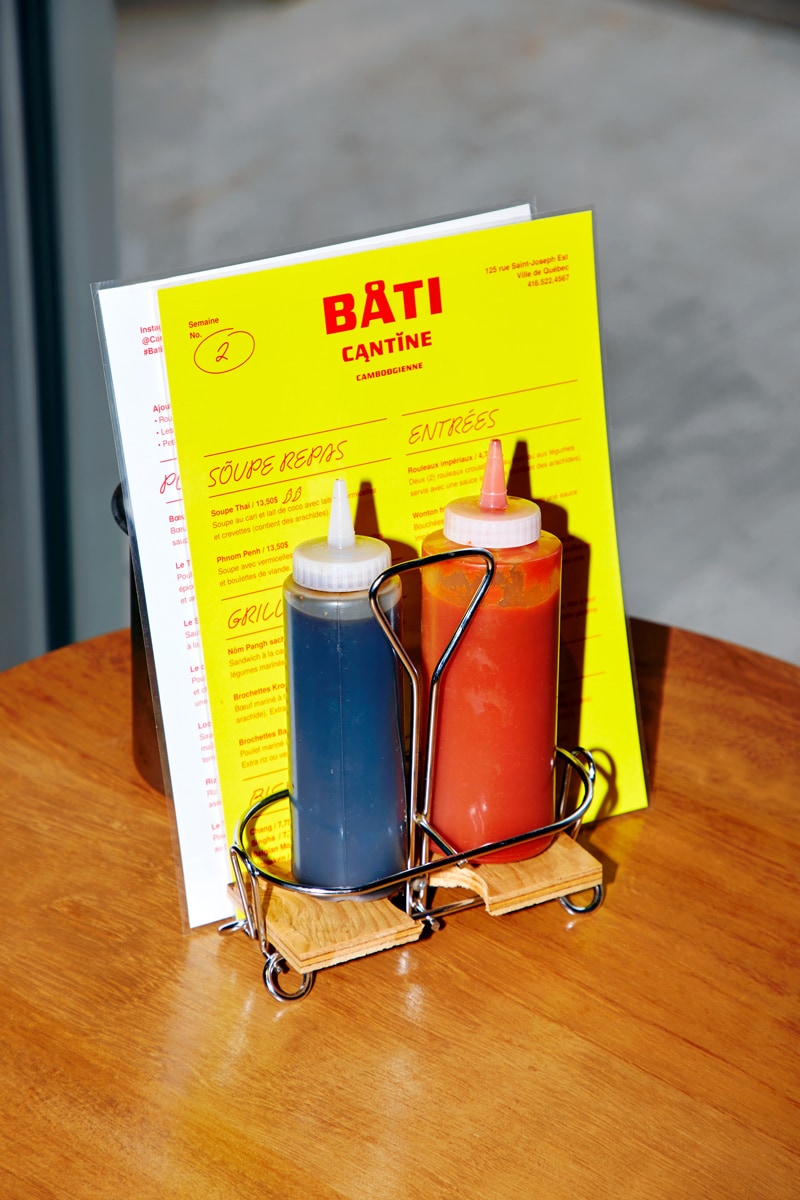 Cantine Bati

Monday: Closed
Tuesday: 11:00 AM – 9:00 PM
Wednesday: 11:00 AM – 9:00 PM
Thursday: 11:00 AM – 9:30 PM
Friday: 11:00 AM – 10:00 PM
Saturday: 3:00 – 10:00 PM
Sunday: 4:00 – 9:00 PM


Accepts mastercard, visa, cash, debit
9 Seats
Accepts groups
Offers delivery
Is accessible
Opened on August 18, Cantine Bati offers delicious Southeast Asian street food.
The new restaurant on Saint-Joseph Street is a project that was particularly close to Sao Khuon's heart. Already owner of the restaurant Bati Bassac, Sao is taking advantage of the reopening of the latter to develop the adjacent parking lot and open this fabulous Asian counter.
Bati Bassac's little sister and neighbour, Cantine Bati, offers both take-out and table service on the magnificent terrace during the summer. When the terrace is not open, you can sit at one of the three tables inside the restaurant and watch the cooks at work. Whether you want to take your food to go or eat it on the spot, a unique experience of typical and quality street food awaits you at Cantine Bati.
The charming terrace
After extensive renovations, Daniel Julien and Daniel Finkelstein, who also designed Bati Bassac, have succeeded in creating an authentic space. Between two buildings, where there used to be a parking lot, there is now a welcoming terrace with 40 seats. In the summer, the terrace is adorned with a set of outdoor lights and offers guests a beautifully animated atmosphere. A little alleyway shows us the way to the counter hidden behind glass. Once inside, customers can enjoy a view of the open kitchen while placing or waiting for their order. It is here where chef Frédéric Phavo, a Quebecer of Laotian origin, and his team prepare the dishes for both Cantine Bati and Bati Bassac.
To eat
Simple and delicious dishes at a very good quality-price ratio are on the menu. We find the classics of Southeast Asian street food like imperial rolls, general Tao, pad thai and meal soups. The chef has also incorporated signature dishes into the menu such as ginger lemongrass chicken, spicy koral beef and delicious Cambodian fried chicken—a must-try! Note that everything here is homemade, most dishes can be made vegetarian, and they offer a few Thai beers on the drink menu.
Cantine Bati certainly has everything to please. This new Asian counter in Quebec City is sure to charm with its unique, authentic and affordable street food offering.
Written by Sophie Monkman
Photography by Photos Alex Blouin et Jodi Heartz