MiniMiniMenu's Schupfnudeln Recipe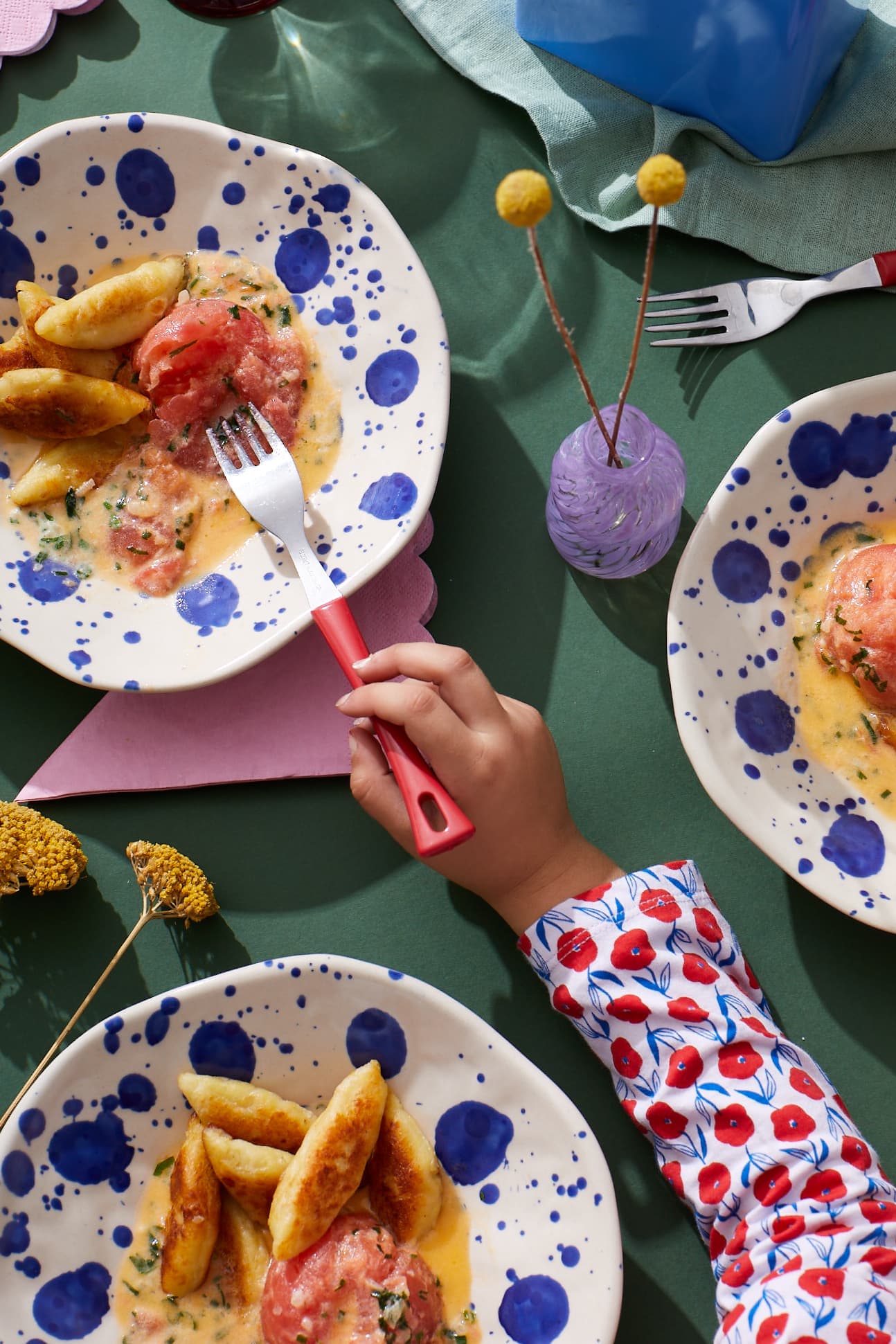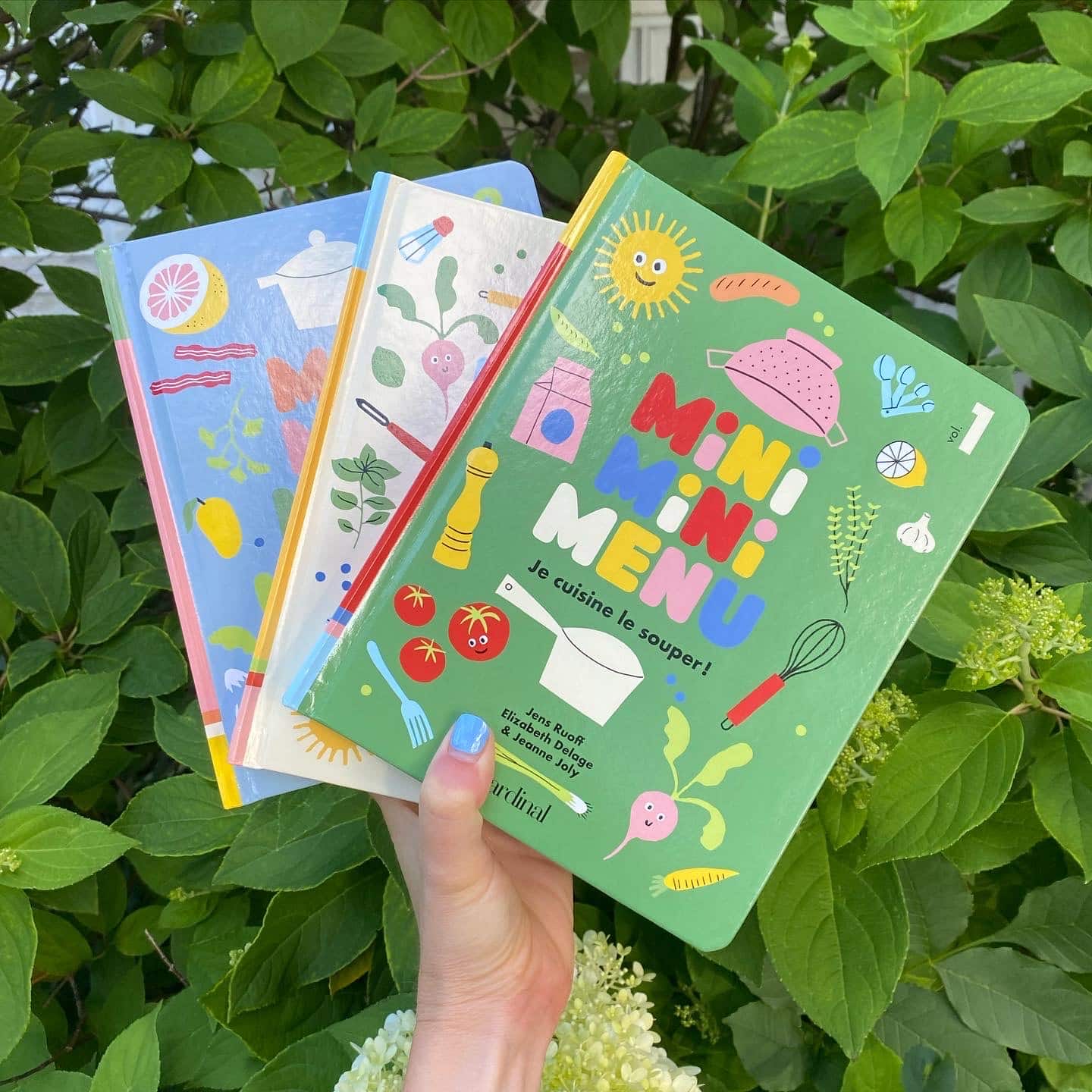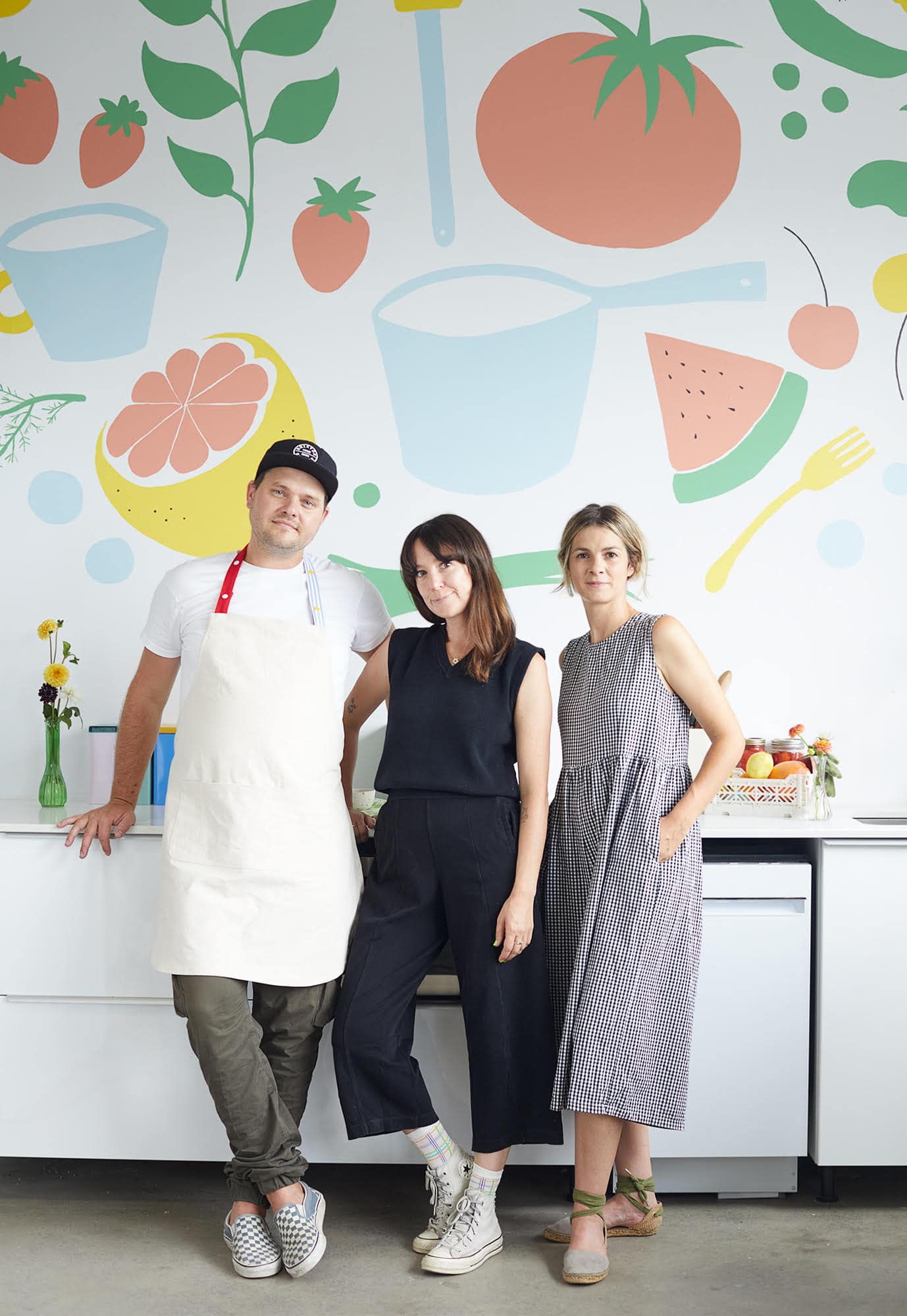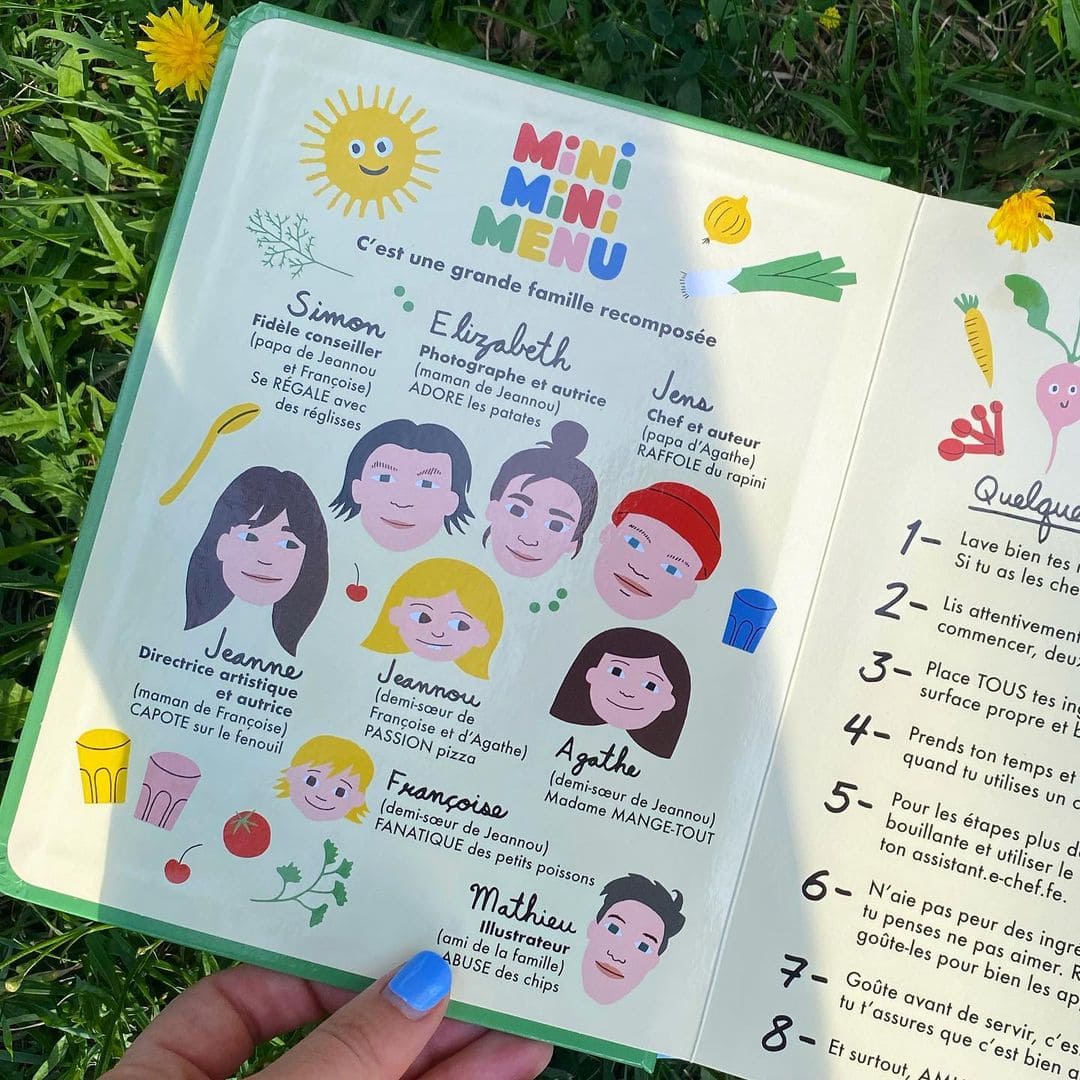 Looking for a recipe to cook with your little ones? Try these schupfnudeln from chef Jens Ruoff. Schupfnu-what? SCHUP-FNU-DELN! Your budding little cooks will have as much fun trying to pronounce it as they will have making it — and then devouring it.
This recipe comes from the brand-new collection of MiniMiniMenu cookbooks for children, created by chef Jens Ruoff (Butterblume), photographer Elizabeth Delage and art director Jeanne Joly at Éditions Cardinal.
Originally from Germany, the chef drew on his childhood memories to select the recipes in his books. He suggests accompanying the schupfnudeln with Oma's braised tomatoes (Oma means "grandmother" in German), whose recipe you will also find in the first volume of MiniMiniMenu: Je cuisine le souper!
Guten appetit!
Jens Ruoff's Schupfnudeln
Serves: 4
Preparation: 80 minutes

Ingredients
Equipment
Measuring spoons
Peeler
Large pot
Strainer
Large bowl
Potato masher
Container with lid
Medium-sized pan
Mixing spoon
Assistant chef
Ingredients
4 medium or 3 large Russet potatoes
1 ¼ cups all-purpose flour
2 egg yolks
1 tbsp salt
1 tbsp salted butter
Method
Peel the potatoes and place them in the large pot of cold water.
With the help of your assistant chef, boil them for 20 to 30 minutes. The potatoes should fall apart when you prick them with a fork. When they are done, drain them in a colander, place them in the large bowl and let them cool completely. This should take about 15 minutes.
Mash the potatoes with the potato masher until pureed. Add the flour, egg yolks and salt and mix well with your hands. When the mixture is smooth, place it in a container with a lid in the refrigerator and go play for 30 minutes.
Remove the dough from the refrigerator and separate into four equal pieces with your hands.
With the palms of your hands, roll each piece into a long snake the thickness of a finger. When you have nice rolls, cut them into pieces as long as your thumb.
One by one, roll the pieces between the palms of your hands so that they form a football shape.
Ask your assistant chef to boil some salted water in the large pot and gently dip the noodles into the water with a large spoon. When they float, they're done! Your assistant chef can drain the noodles and place them on the large plate.
Melt the butter in the skillet on medium heat, and add the noodles, stirring them with the wooden spoon until they are golden brown on all sides.
Ta-da! They're ready! Schupfnudeln are excellent on their own or with herbs, but especially with braised tomatoes!