Victor Soto: From Mexico to Montréal, for the love of cooking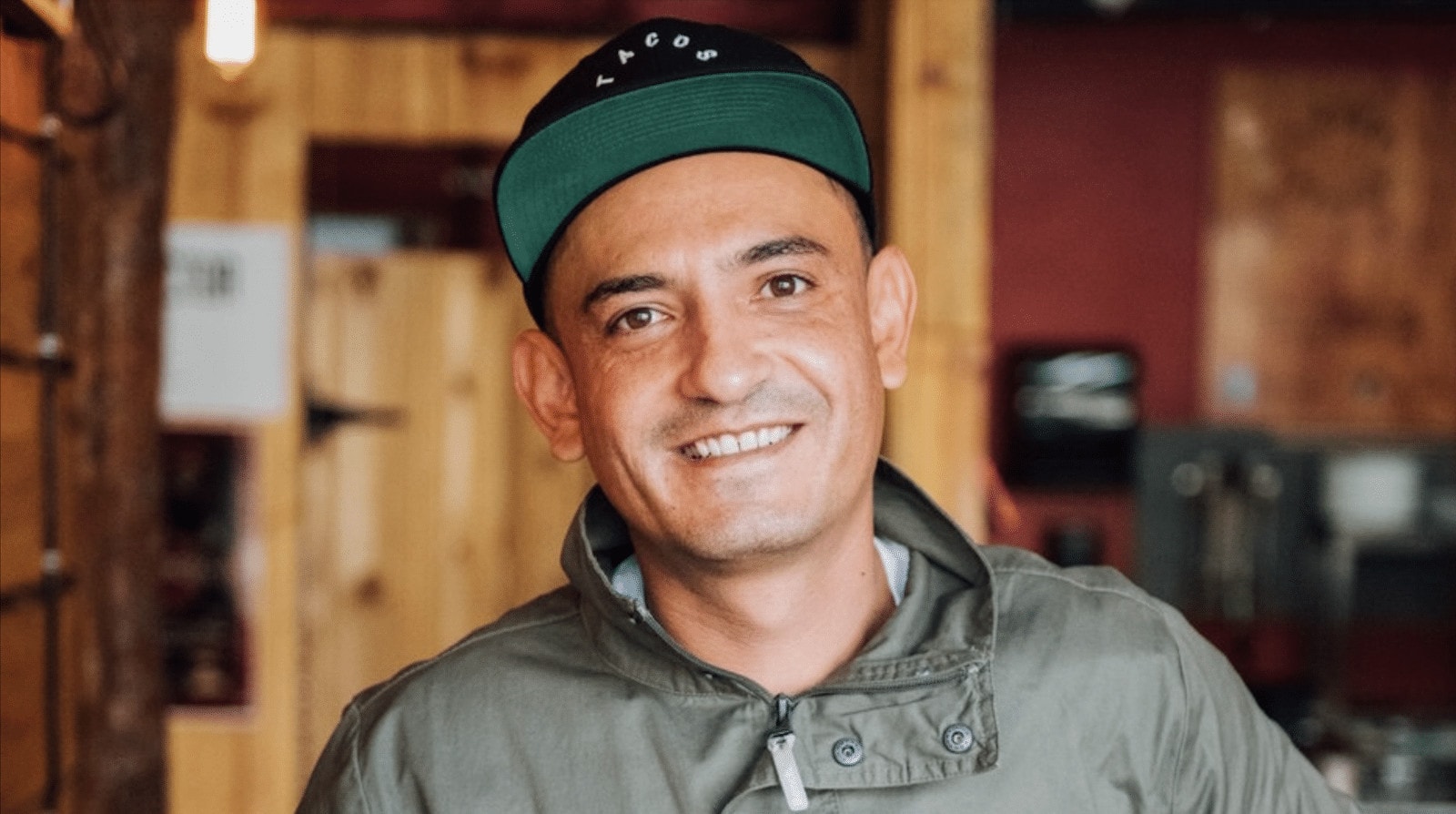 Over the years, Victor Soto has built an outstanding reputation thanks to his uberpopular Tacos Victor, which brings authentic Mexican cuisine to Montrealers.
Born and raised in Mexico, Victor took his first steps toward a promising career in the restaurant business in Tultitlán, in greater Mexico City.
Despite being constantly told cooking was strictly a woman's job, he kept at it. Very early on, he had already decided to make it his life. Ignoring offhanded comments from the men in his family, he learned the distinctive techniques and flavours of Mexican cuisine from his grandmother and mother: "When all the boys my age were playing soccer, I stayed with my mother and grandmother to watch them cook. I never liked soccer, I was always attracted to cooking."
A true restaurant entrepreneur at heart, 11-year-old Victor began selling tacos on the street. He even left school to dedicate all his time to his taco stand. "Tacos are my favourite food!" he says enthusiastically. "When I was a kid, I could eat them three times a day, every day." Though skeptical at first, his parents quickly understood their son's will and passion for his small business, which became a huge overnight success with people in the neighborhood.
At 14, he followed his parents to Montréal. He had to leave his beloved taco stand behind, but landed in the Belle Province with a head full of dreams. "When I arrived in Montréal, I dreamed of continuing with my taco stand. I even imagined having my own restaurant one day. Of course, that didn't happen right away," he says.
So, Victor Soto worked job after job as a dishwasher in different restaurants on Rue Saint-Denis.
In 2016, as Victor was becoming more and more convinced he should launch his own restaurant, his mother announced the grand opening of Torteria Lupita in Saint-Henri. A year later, on August 8, 2017, to be exact, Victor finally made his restaurant dream a reality. "The day of the opening was crazy! There was a great response from Montrealers. It really touched me," he remembers.
For Tacos Victor, he created a typical Mexican menu that wasn't anything like his mother's so the two wouldn't compete. "My mother and I agreed: she makes sandwiches, I make tacos. There was no way I was going to start making sandwiches and she was going to put tacos on her menu."
Victor Soto, who currently operates three restaurants, is constantly introducing and reintroducing his patrons to traditional Mexican cuisine, which so often relies on avocados—an emblematic and versatile fruit from his native Mexico.
"A lot of people think my cuisine is a fusion between Mexico and Montréal because I put fries on the tacos, but that's not true. It's an authentic Mexican recipe. I made them like that when I had my little taco stand in Mexico when I was 11," he says.
While the tacos are the star, avocado is key to Tacos Victor's success. "We work with avocados a lot, 40 to 50 kilos a day. Everyone thinks of guacamole when they think of avocado in Mexican cuisine, but there are so many other dishes: agua chile, shrimp cocktail and, of course, tacos. There are many ways to work with avocado. It's great food. You can make it taste the way you want!" explains Victor.
How is he surviving the pandemic? "It obviously made us stronger. We were lucky enough to have a solid customer base. People wanted to support us and find that little bit of fun we offer through the whole restaurant experience," he says.
Written by Inès Duguen
Photography by Alison Slattery