Patrice Plante, aka Monsieur Cocktail: Mixologist & philanthropist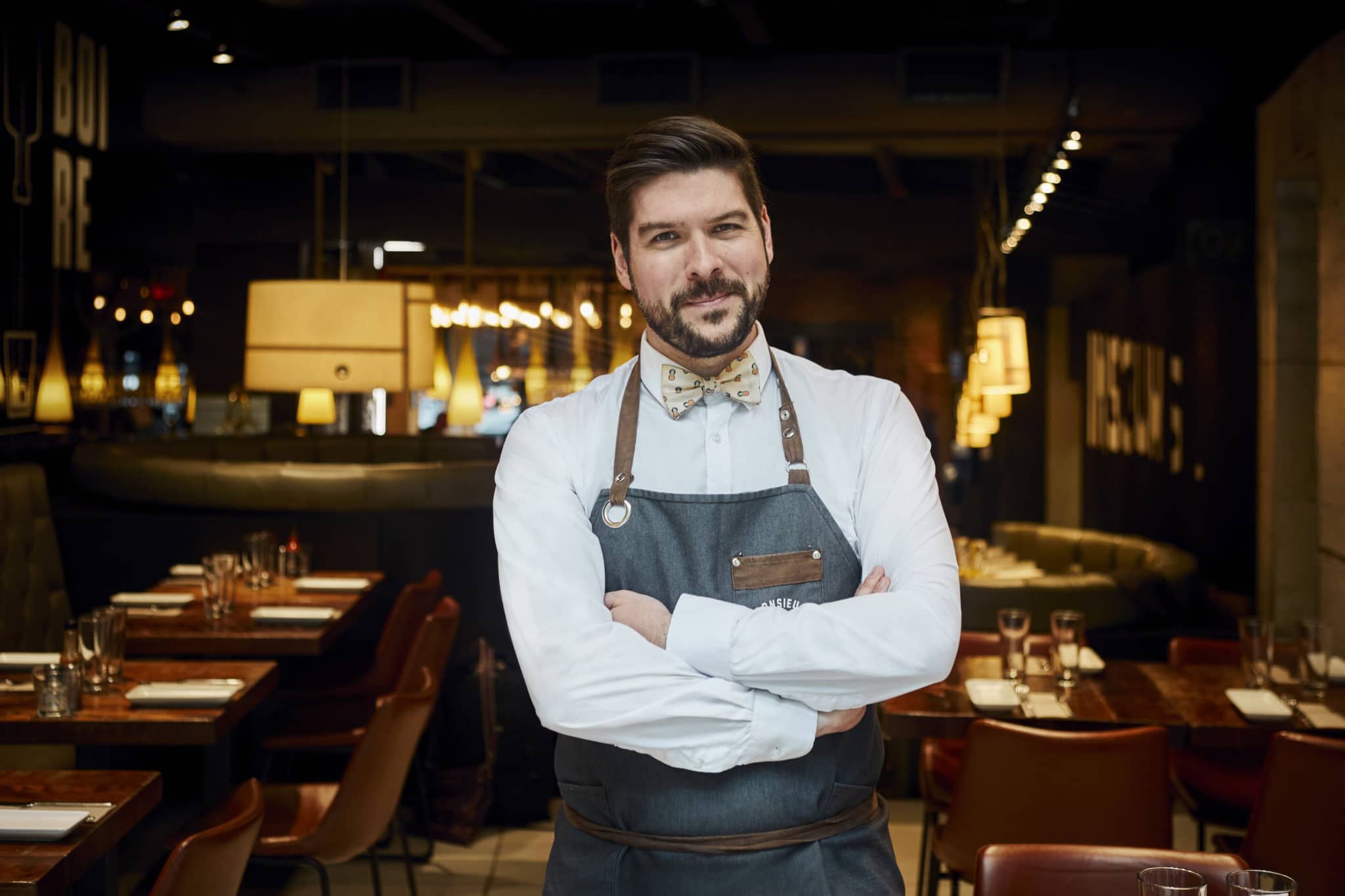 Since he left his job as a civil servant to pursue mixology, Patrice Plante, aka Monsieur Cocktail, has had no time to be bored! In addition to his adventures in the restaurant industry and his role as ambassador of l'Érable du Québec, Patrice now owns his own company whose goal is to make mixology accessible to all people. Patrice Plante's success is based not only on the quality of the products he and his team offer, but also on the passion he has for his work. It is this passion that allowed Monsieur Cocktail to get through the last year: "At the beginning of the pandemic, our sales dropped dramatically, but we adapted very quickly. We integrated the Shopify platform into our business model, we redesigned our recipes, and we redesigned our content so that everyone could make recipes that fit their situation. Patrice was quick to adopt new ways of reaching people. One of the things he did was to do daily "live" shows to suggest activities and cocktail recipes to people. Then Monsieur Cocktail started offering interactive virtual workshops. "We adapted our products to virtual content." The introduction of Monsieur Cocktail's ready-to-drink products also coincided with a renewed enthusiasm for buying local, brought on by the pandemic.
It is not by chance that Patrice is an ambassador for l'Érable du Québec. In fact, maple products are used in several Monsieur Cocktail syrups, such as the recently launched Maple Cotton Candy Syrup. Patrice's love for maple syrup is not new: "I started using maple syrup when I was first working at L'Atelier in Quebec City. I love the vegetal, sometimes lemony notes of maple. You can age it or go for a darker syrup for its bitterness. It has a lot of personality and can be used in many ways. I liked to make exotic cocktails like margaritas or caipirinhas using a local product. Maple syrup allowed me to update cocktails at a time when it was less fashionable. People know maple syrup, so they're willing to try products that contain it."
While maple does not necessarily go well with all alcohols, Patrice Plante recommends its use with amber alcohols such as rum, whiskey, and brandy. In this sugaring-off season, we asked the mixologist what kind of cocktail would go well with a sugar shack meal. He recommends turning to a maple caipirinha or a maple piña colada, both cocktails tending toward acidity, to break up the sugar of the meal. "You don't want to overdo it. It's a time for lightness and exoticism."
If Patrice Plante's company is so popular, it's because Monsieur Cocktail makes it a point of honour of offering recipes and products that are accessible to all people, regardless of their lifestyle. All Monsieur Cocktail recipes are available in four versions: quick and easy, classic, low sugar, and alcohol-free. Patrice's efforts to make the art of the cocktail accessible to all seem to be paying off, judging by the solid reputation he has earned for his unique and personalized offerings. "I used to be a vegetarian, now I'm more of a pescatarian, but I've always been amazed at the judgment towards people who don't live a standard lifestyle. Often there is no consideration for these people. My approach to cocktails is a way of saying: no matter what your lifestyle is, you can make a dry martini, a sugar-free martini. Not something that will replace it and be different, but a real martini. We're going to give you a recipe that makes sense."
In addition to his desire to democratize mixology, Patrice Plante also wants to democratize well-being. Since Monsieur Cocktail was founded in 2015, the company has chosen a foundation each year whose cause is close to their heart and donates a portion of their sales to it. Monsieur Cocktail has already supported the Children's Wish Foundation — for which the company has already raised nearly $80,000 — the Cystic Fibrosis Canada Foundation, and the UHC Foundation. Patrice Plante emphasizes the importance of being able to dream and his desire to support foundations that make dreams possible. "When you are sick, it is difficult to dream. For me, it's important to allow everyone to have dreams and to be able to realize them." For the mixologist, giving is not optional.
To sum up his mindset, Patrice Plante recalls Uncle Ben's famous quote from Spiderman: "With great power comes great responsibility. "Every company should give back at least 1% of their sales to foundations that are important to them. Not 1% of their profits, 1% of their revenues. It should be a no-brainer. We give back about 2%. When you're lucky enough to have a business, you're lucky enough to have access to customers who trust you. We need the community to be successful, so it's important to give back to the community as well." With such a beautiful approach, we are delighted to see Monsieur Cocktail flourish. A local business that is well anchored in its community and that gives as much as it receives.
New projects are on the horizon and Patrice has not finished surprising us. It seems that we should expect a big announcement from Monsieur Cocktail in June 2021. Stay tuned! Until then, take advantage of the sugaring-off season to try Patrice Plante's recipes containing maple products or visit the Monsieur Cocktail website to discover his products and prepare delicious cocktails at home.
Written by Marc-Antoine Ranger
Photography by Érable du Québec