Francis Blais: On stepping out of your comfort zone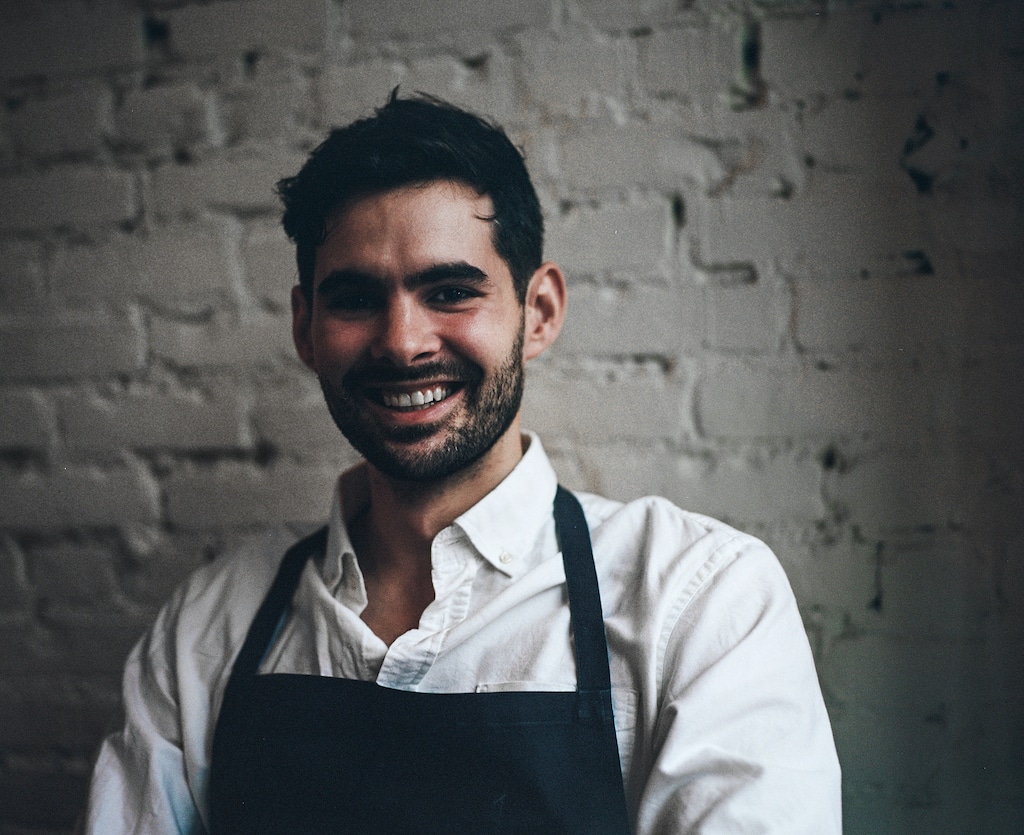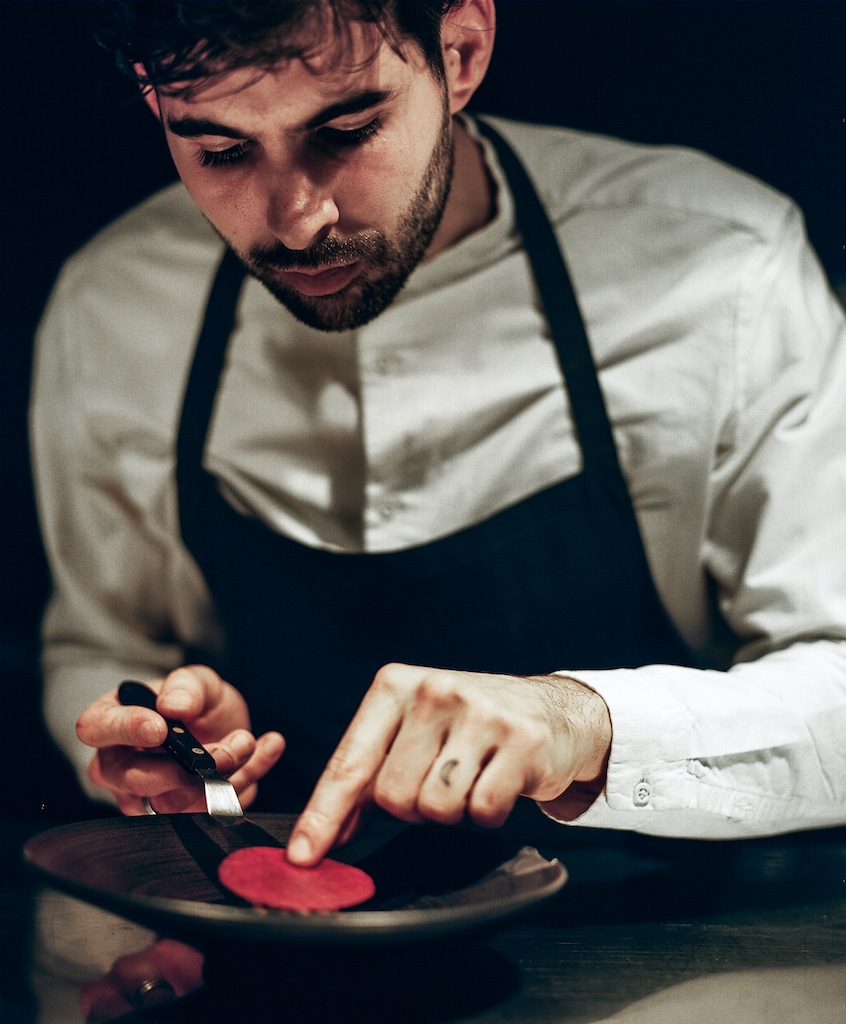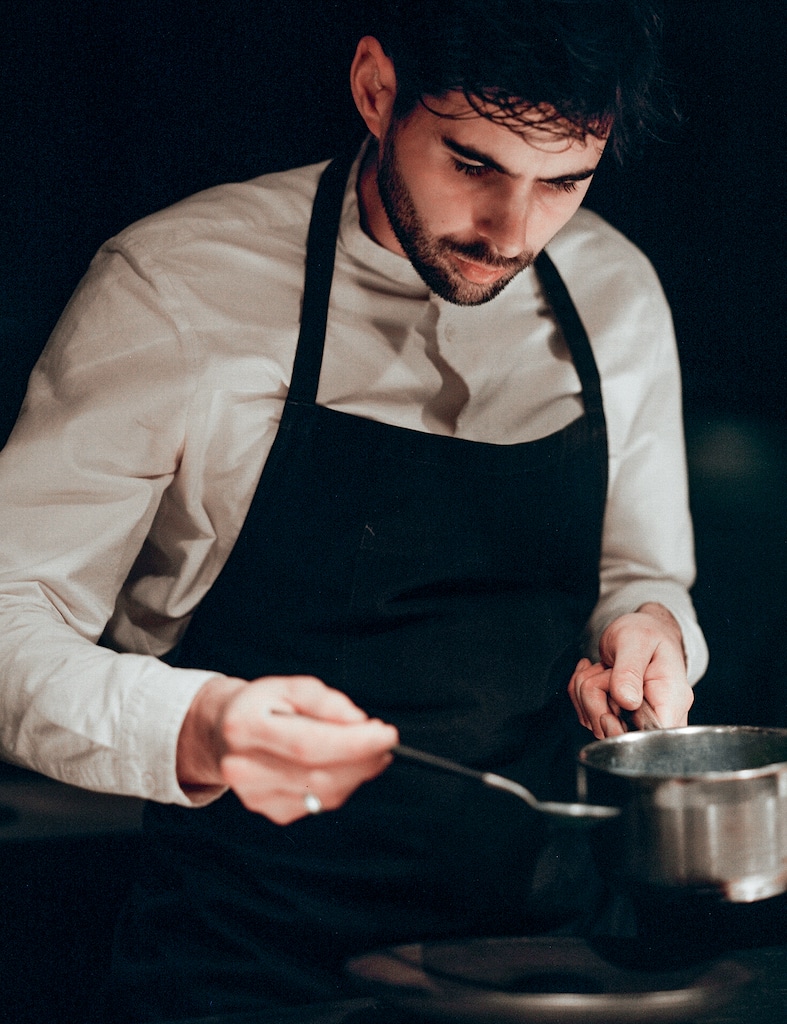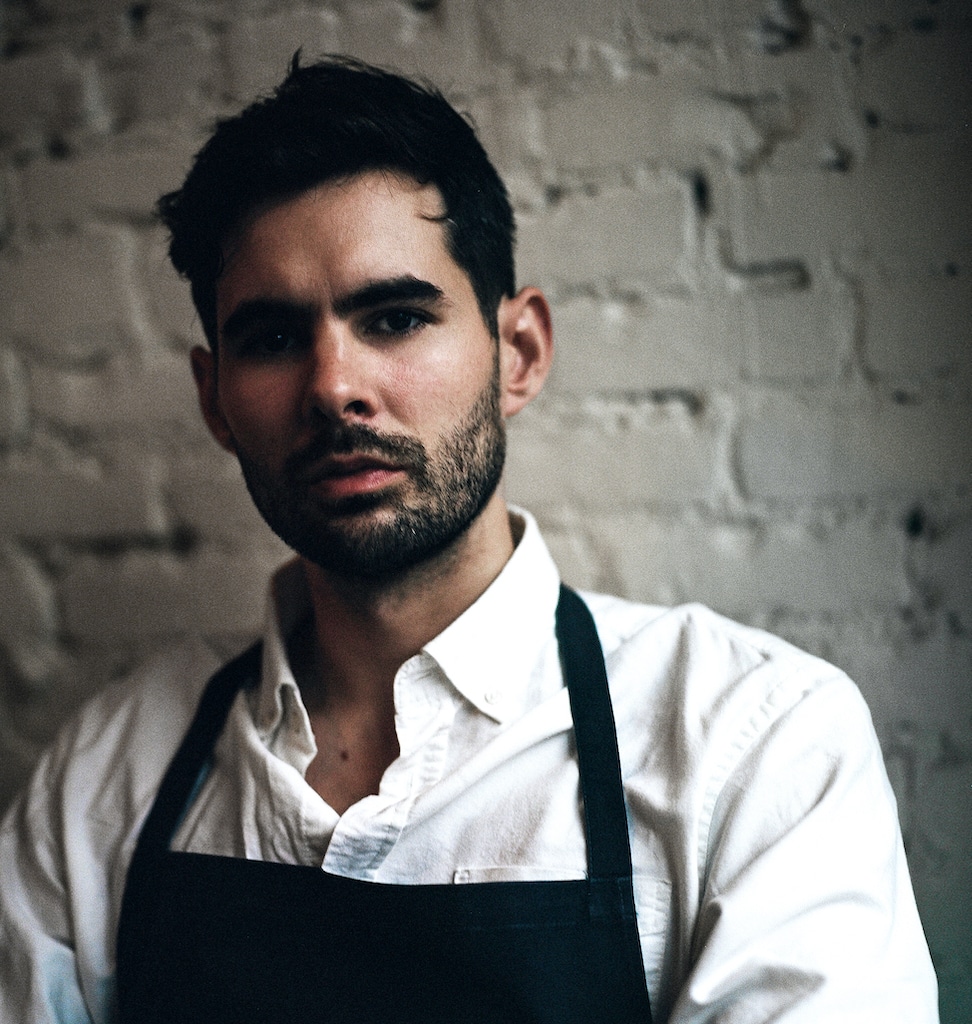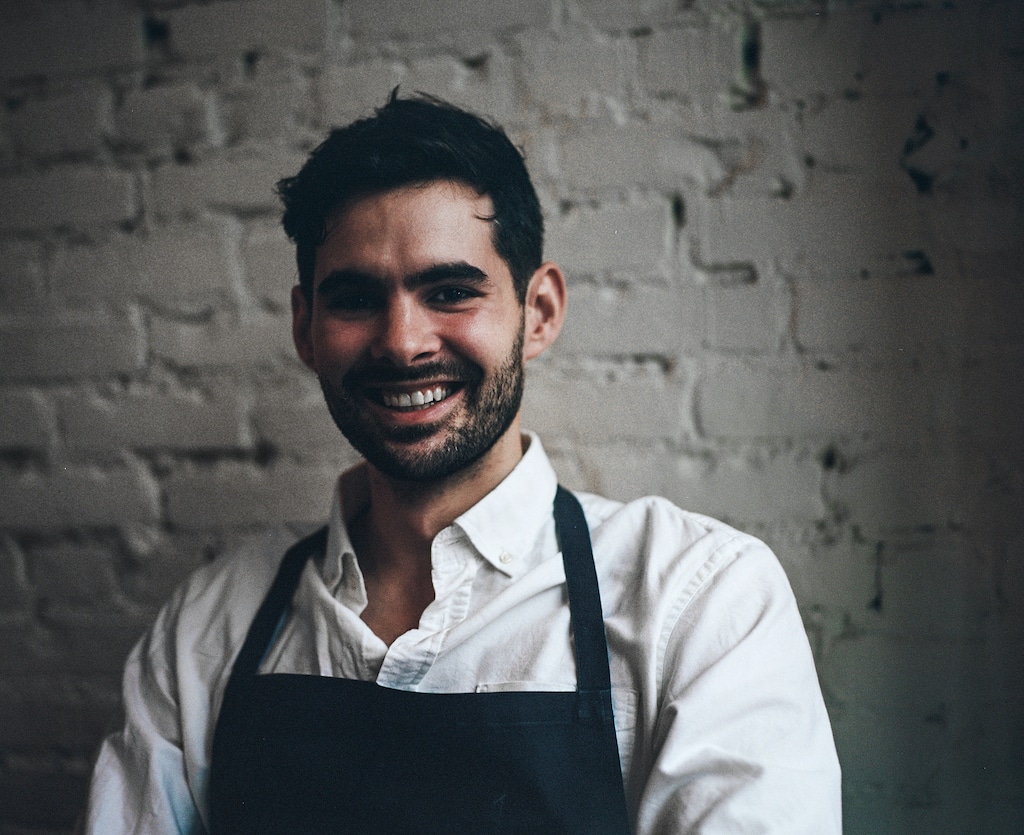 Chef de cuisine at Le Mousso, Francis Blais became the first Quebecer to win the show Top Chef Canada — the pinnacle of culinary competitions in the country — earlier this month. We met with this young chef to talk about his career path and his love of taking risks.
Before finding himself in the kitchen, Francis was not what you might call an altar boy. "In my late teens, it was getting really bad for my business. I often found myself in trouble. I didn't really like school. So I started looking for a job to try to get back on track.
At 17, Francis arrived at Chez Delmo restaurant, resume in hand, to apply for the position of dishwasher. He was greeted by a beautiful hostess. Immediately, he said to himself, "If there are nice people here, I definitely want to work here. It would be a good start to surround yourself with good people."
In addition to finding a girlfriend who still supports him today — the hostess in question! — Francis was hired as a dishwasher, a position he held for only one month. "The dishwasher was in the kitchen, so while I was working I could see the cooks. It was beautiful what they were doing. In those days, I didn't eat much fish and they made me love it. I was loving their work. After a few weeks of observation, Francis found himself in the garde-manger where he prepared cold entrees. A year later, he was appointed evening chef.
Francis' determination and great interest in cooking did not go unnoticed by owner Benoît Dessureault. "One day, he said to me, 'You really seem to like it. You're here all the time and you feel like you belong. Go to the ITHQ.' " Benoît even offered to finance his studies, but Francis preferred to go by his own means.
At the ITHQ, Francis continued his training in cooking while working at Delmo's in the evenings. His last internship took him to the Kitchen Galerie where he discovered a more expressive cuisine that was far from the more traditional approach of his first experience in the kitchen. Upon graduation, Francis officially joined the team at the Kitchen Galerie on Jean-Talon Street East where Mathieu Bourdages and Mathieu Cloutier would continue to stimulate the young chef's creativity.
Inspired by his girlfriend who was studying at university, Francis was also looking to perfect his art: "I thought I was just another cook. So I tried to set myself apart by working in the best restaurants." Francis applied for a position at chef Daniel Boulud's Montreal restaurant, Maison Boulud.
Today, Francis recognizes that his time in the kitchen of a restaurant of the caliber of Maison Boulud was one of the most rewarding experiences of his career. It was his first exposure to the competitiveness of a renowned restaurant and a great team. It was also here that Francis met Massimo Piedimonte, the future executive chef of Le Mousso. However, at the time, Francis did not feel particularly comfortable there. When he left Maison Boulud, Francis decided to take a step back and leave the world of cooking to complete a certificate in entrepreneurship at HEC. "All of this made me realize that what I really liked was the mutual support of a small team where the goal is simply to make the best food possible."
While finishing his certificate, Francis heard about a restaurant that would soon open on Ontario Street East: Le Mousso. Behind the project were Antonin Mousseau-Rivard and Massimo Piedimonte, with whom Francis had lost touch with a bit. On the night of the opening, Francis decided to come for a visit. "Finally, I stayed until three in the morning drinking beer with Anto."
A few days later, Massimo called Francis to ask him what he had thought of his evening. Eventually Massimo told him, "I'm sure you'd like it. The vibe is sick, we make great food and we all push in the same direction to get better." After a second meeting with Antonin, Francis embarked on the project and joined the very small team at Le Mousso, made up of only four cooks at the time: "I fell in love with that place, with the team. From there, we just grew together."
Thereafter, Le Mousso quickly became a name to remember in the gastronomic landscape of Montreal. "The project grew and got busy really fast, so soon we were up to a dozen people in the kitchen. While Antonin distanced himself from the kitchen to prepare for the eventual opening of Le Petit Mousso, he entrusted the kitchen of Le Mousso to Massimo, who took charge of the menu and the restaurant's organization, and to Francis, who oversaw the execution and managed the team.
As chef de cuisine, Francis thrives in the creative environment of Le Mousso. He loves the house mentality that pushes his team to question techniques and make them their own: "The goal is to simplify our lives to push even further and get more detail." In addition, Mousso's kitchens have a strict rule that forbids any product from outside Quebec inside. This restriction motivates the kitchen to be creative and discover new products. According to Francis, he adopted Le Mousso because the restaurant never ceases to force him out of his comfort zone, to confront him with new situations, which pushes him to excel.
In this spirit, over the past four years, Antonin and Massimo have allowed their chef to go on three internships, for a total of one year. He went to Copenhagen, the Faroe Islands, and Berlin. "The Danes have a crazy love for their local and wild produce and I loved how they preserve it for later use. This process really gives their cuisine an identity. Back in Montreal, Francis is working to bring this approach to the plates at Mousso.
In early 2020, Francis received a text from the production team of Top Chef Canada, who were recruiting for their eighth season. They wanted Francis to audition. "My first instinct was to say no because I was already busy with the restaurant, but a few seconds later I called my girlfriend and asked her what she thought." She said, "We've been saying for a year that you want to get a little more exposure, that you'd like to have your own project. You're stupid if you say no to that. Think about it for two seconds."
Following this exchange, Francis filled out the application, auditioned, and "a month later, I was in Toronto filming the show." With the support of the Mousso team, Francis took two weeks off before shooting began to practice and refine his techniques.
A month later, Francis Blais was crowned Canada's Top Chef, the first Quebecer to receive this honour. "I am very proud to have won this award as a Quebecer and Montrealer because it represents our perseverance and our passion. We are passionate people and we like things done right." Of the eight challenges, Francis won four. His best memories are of the challenges where the competitors had to create a dish inspired by a foreign culinary culture. He first picked Turkish barbecue, then the very precise and minimalist Roman cuisine. For Francis, his strong performance in these challenges is a testament to the richness of Montreal's gastronomy, which shines through its diversity.
"I think it's cool that it went well because for most of the challenges I set the bar very high. In the very first challenge, he made a fresh pasta dish in 30 minutes, much to the surprise of everyone in the kitchen, judges included. "It often came very close that I didn't finish. We talk about seconds before putting things on the plate. And there's no screwing around, if you don't put it on the plate, there's no dish and you're out. I took risks with complicated recipes, but I mastered them."
The win came with the pleasant sum of $100,000 and a trip for two, which he is sure to share with his significant other, to whom he promised a ring during the show. With the money, Francis plans to invest in himself. He's talking about a company plan (Menu Extra) of fermented condiments such as miso and fish sauce, but without leaving Le Mousso. "The idea is to give a Montreal touch to these key ingredients of Japanese cuisine, whose flavours are part of a rich, thousand-year-old tradition, often unknown to Westerners. Our goal is to democratize the use of condiments that have shaped Japanese gastronomy and to make them shine in the context of a Montreal menu every day. An explosion of flavours". Moreover, the winner of Top Chef Canada does not hide his dream of having his own restaurant and says he is "not that far from it". He talks about an ultra-intimate restaurant with a refined and thoughtful cuisine based on Quebec products that inspire him. To be continued…
Written by Samuel Gauvreau Des Aulniers
Photography by Jeremy Dionn