Le Petit Mousso closed their doors to concentrate on Le Mousso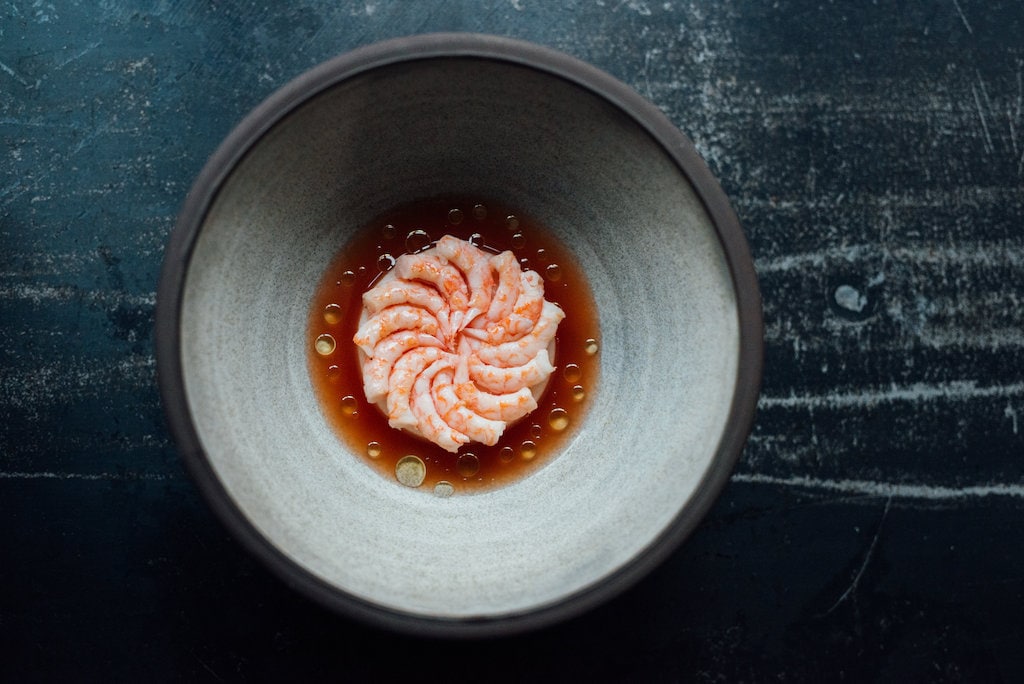 Chef Antonin Mousseau-Rivard announced early September that Le Petit Mousso would sadly have to close because of how challenging finding staff has become throughout the pandemic.
We are happy to confirm that Le Mousso, its sister restaurant, remains opens though!
Here's what we had to say about this address we will miss:
Yesterday was the grand opening of Le Petit Mousso, the kid brother of Montreal's renowned Le Mousso restaurant. To make way for this new venture from Antonin Mousseau-Rivard and Katerine Mousseau, Le Mousso has been 'kicked' next door into newly decorated premises worthy of such fine dining. Enough said because we're all over Le Petit Mousso which offers the same successful « Mousso » touch in an à la carte formula, also delicious and also beautifully prepared …. but more affordable !
Why open Le Petit Mousso? « We're not a bistro, or a wine bar, or a snackbar. We created Le Petit Mousso mainly for the people in the neighborhood and for everyone wishing to spend an enjoyable evening eating small plates. Le Petit Mousso is also for those who wish to have a Le Mousso experience but without breaking the bank, and anyone one wanting to have a bite to eat before or after a show. » To us it is akin to a 'Mousso- lite', offering the same gastronomic experience but in an à la carteversion.
The premises originally housed an old printing shop dating back to 1867. The owners came up with an interior design intended to complement what cuisine would be served. This included the use of industrial materials and in particular, the magnificent artworks of Antonin's grandfather, the painter Jean-Paul Mousseau, that hang on the walls. Both reflect attributes using color, creativity and imagination. Sitting at the large harvest tables, everyone chats to strangers who are all there for the same reason, with rap music playing in the background. It's a great original setting with 60 seats, including 6 at the bar, and we all can watch what's going on in the kitchen, because it is front and center stage in the room.
« I want to push people to discover, and I want everyone to have fun! » and it works. Like Antonin, Le Petit Mousso is order in disorder, twisted while being straight, a beautiful disorderly chaos.
« I am now more of a restaurateur than a chef and I have learned to surround myself well. As chef-owner, it's learning about delegating and trusting others. It's great fun to see the team evolve. » The chef at Le Petit Mousso is Benjamin Mauroy-Langlais (Hotel Herman, internships in Denmark, finalist in the San Pellegrino Young Chef competition), a rising star in Montreal gastronomy.
Le Petit Mousso proposes an à la carte formula with the same exquisiteness and style of Le Mousso. The dishes are as beautifully plated and prepared, and the team has invested a great deal towards researching and developing these dishes. The menu has been carefully crafted and includes some true delights to be savoured – superb small dishes at a more affordable price. A group of more than 8 people can opt for a fixed menu.
There are numerous wines available by the glass and also cocktails. Alexis Demers, Nikolas da Fonsecaes and Jade Labonté-Harvey are behind the wine list which includes many private imports ranging from great vintages to natural wines. The cocktail menu was designed by Emile Archambault.
« I am very proud to now be able to offer a version of Le Mousso, in the style of à la carte. Le Petit Mousso is a place where people can come and enjoy the experience of our cuisine, but in a more party-like atmosphere, more bar. I live in this neighborhood and am pleased to offer everyone around me a place where they can come for a drink and have a bite to eat. »
If you have always wanted to revel in the gastronomic experience of Le Mousso but on a more affordable scale, then Le Petit Mousso is where you should go, in the Village. We definitely recommend it with a guarantee of some wonderful culinary discoveries.
Written by Élise Tastet