Alexandre Baldwin: The restaurateur who creates classics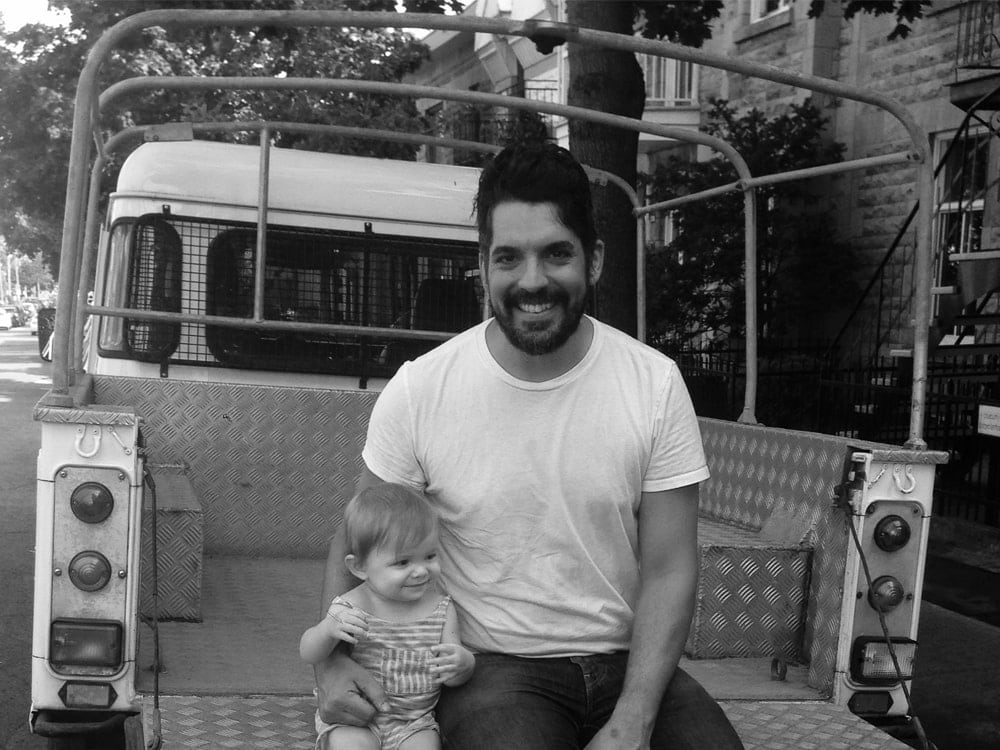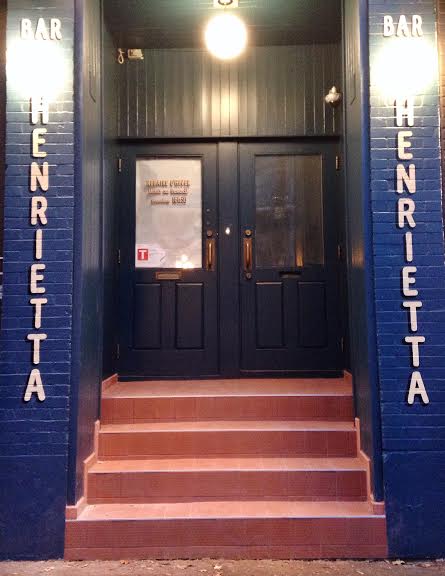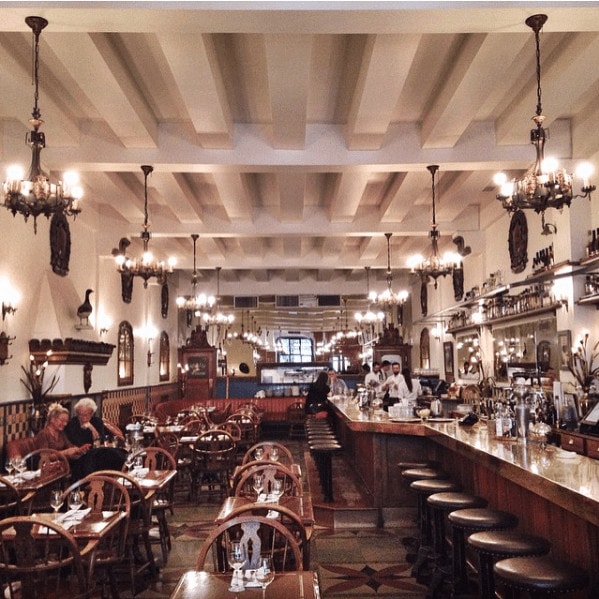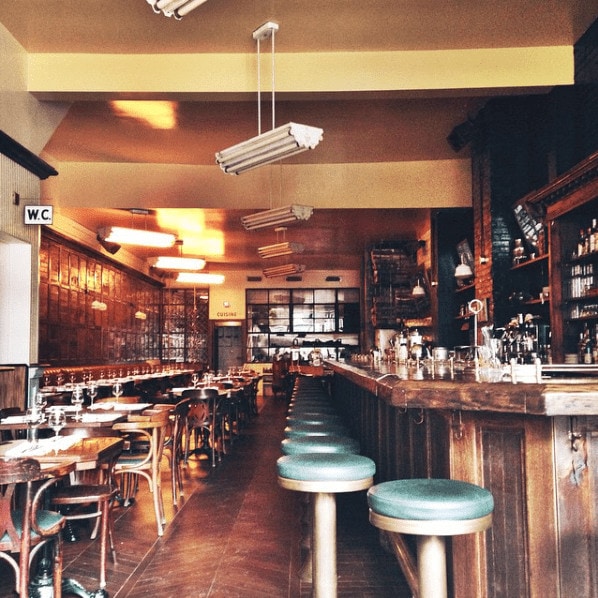 Alexandre Baldwin is co-owner of Dominion Square Tavern and the Balsam Inn, and he is opening Bar Henrietta at the end of the month. Here is our profile of a sensitive, funny, and passionate restaurateur.
Whisky Café
Alexandre Baldwin first worked at the Whisky Café when he was 19. He was fascinated by the world of dining and hospitality: "I was fascinated by why people came. I was used to my grandmother's pharmacy with sick people all the time. Here I was coming into a world where people were happy and ready to have fun. I loved it." He worked there for five years. He started out cleaning, then became a busboy, a barista, a runner, a waiter, a bartender, and finally a maître d'.
At the time, the service was based on an important hierarchy to be respected. Each advancement came with more rights and responsibilities. It was here that he learned about the art of serving; the importance of precision, efficiency, and charm, and where he met his future business partners Alexandre Wolosianski and Nicole Lemelin. At the age of 20, Alexandre Baldwin told Wolosianski, "One day, I'm going to have a bar, but it's going to be bigger than yours!" A friendship was formed.
Gogo Lounge and a little break
After five years at the Whisky Café, his friend Paulo Branco (ex-Tokyo bar, ex-Gogo Lounge) asked him to become the manager of the Gogo Lounge. "That was very intense! This work experience had a big impact on my life. It was hard for me in the sense that you're essentially performing a show every day, and it's total excess. After two years there, I was burnt out and stopped everything." Alexandre Baldwin took a break from the business and got back to his somewhat neglected hobbies, "but my dream of opening a bar returned." Alexandre Baldwin, Alexandre Wolosianski and Nicole Lemelin kept in touch throughout the years, and when Le Minuit closed, they decided to take over the space.
Baldwin Barmacie
At the time, the Mile-End didn't offer anything really exciting in terms of bars. The three owners thought about the space and the decor to make it as welcoming as possible, and Alexandre Baldwin worked on his first bar design. The result was gorgeous: Baldwin Barmacie was a refined, elegant bar with strong branding reminiscent of Grandma Baldwin's pharmacy.
Baldwin was one of the coolest bars in Montreal for many years. "We wanted a neighbourhood bar, people loved it, and it was always full." Alexandre worked seven days a week, for three full years; "when you build a place, it ends up being a part of you, you're there all the time. I had it the Baldwin in my core. There was something intimate, something very personal between the Barmacie and I, and not just because I'd walk around in my underwear once in a while!". The Baldwin opened in July 2005 and closed in September 2015. You had fun, at least? "Well yes! A little too much fun, even."
Dominion Square Tavern
Both Alexander and Nicole were looking for a space to do a new project. When they entered the Dominion Square Tavern for the first time, it was filled with flags and beer company logos: "the place had been decorated without taking the space into account. I wanted a really nice tavern, something like it was back then. When we visited the place, I was shocked: I thought I was in a dream to find a place like this. I wanted to give it its charm back, to put it back the way it was supposed to be when it opened in 1927". Together, they worked on the space and restored its somewhat neglected beauty—resulting in one of the city's most beautiful establishments.
At the Dominion, it feels like you're stepping back into a Montreal or New York of the past—it's truly magical. "Dominion Square Tavern is a mix of inspiration from archival photos, a million flea markets and hundreds of hours of research and development". The team is joined by chef Eric Dupuis and manager Virginie Bergerot, both of whom met at Baldwin and Gogo Lounge after their shifts. "Basically, the story involves lots of drinking! (laughs) No, but seriously, they're friendships from parties, but also hard-working people who worked in the restaurant industry out of passion. That's what we wanted."
Balsam Inn
Then the space next door became available, and it was a natural extension of the Dominion. The two spaces were the Dominion Square Hotel at the time. The Balsam Inn was created in the spirit of a 1940s Italian brasserie, with Mediterranean-inspired cuisine. "That space had a lot of work done. During renovations, we were uncovering stuff all the time, like the original kitchen oven, 14-foot ceilings, etc. We were under renovation for eight months (!) And at the same time, I had my little girl Bettie, so that was intense." Once again, they opened a beautiful and charming place, where every detail comes together to make the space exceptional. Plus, they also boast one of the most beautiful bathrooms in Montreal (in our opinion). Alexandre, Alexandre, Nicole, Éric, and Virginie added Benoît Essiambre and Léa Wolosianski to their great team, who take care of the management and the dining room.
And finally, Alexandre Baldwin was set to open Bar Henrietta. "We knew we had to redo Baldwin, but we had to finish the Balsam, and for a while I couldn't give it as much love. I went through a bit of a long mourning process before we closed it, but we had a hell of a beautiful ride!" 
Bar Henrietta
Bar Henrietta was conceived as a neighbourhood bar where you can get a good bite to eat. 'Henrietta' comes from Alexandre's Portuguese side. "I wanted to open a place where people will want to have fun and come back. It really represents how we like to eat and drink. How we like to go out and party, which is accessible and fun." Henrietta's décor was designed by Alexandre Baldwin and his girlfriend Claudie Dussault. It will be delicate, original and elegant. Inspired a bit by Portugal, taverns of the 60s, the place is refined, colourful and welcoming, with lots of wood and other little details.
Alexandre Baldwin is very meticulous. "Details are important to me, even when I worked at my grandmother's pharmacy, I spent a lot of time placing the aspirin on the shelves, like we were going to sell more!" (laughs). His desire to take care of every little detail means his spaces are always very well-thought-out. "The hardest part was really rethinking the whole space. You have to erase everything and flip your own space, which was still working, it's pretty laborious."
Food and drink at Henrietta
On the menu, chef Eric Dupuis cooks up some fun small plates. There's a new grilled cheese with a Portuguese flair, small salads, meats, salty snacks to accompany a drink, and more. As for drinks, the new co-owner Marc Bungarten prepares all the classic cocktails and has added a few new ones. For the wines, they're offering many private imports, natural wines, affordable wines, and lots of bubbles. "Champagnes and sparkling wines are an integral part of the menu. We put in what we like to drink when we go out. Henrietta maybe represents a little more of who I am now and what I want in a bar. I hope people like it!" 
A little stressed? "Yes. When you open a restaurant or a bar, you work so hard. You put in so much time, energy, money, money, and love. You put it all on the table and then at some point you have to show it to people, and hope they'll like it". Stressful, but exciting.
We've seen it and we really, really like it. We can't wait to eat, drink and party there. Thank you, Alexandre for these great establishments in Montreal. We wish you all the success you deserve with Bar Henrietta.
Written by Élise Tastet