Arthurs: A new popup at Le Cathcart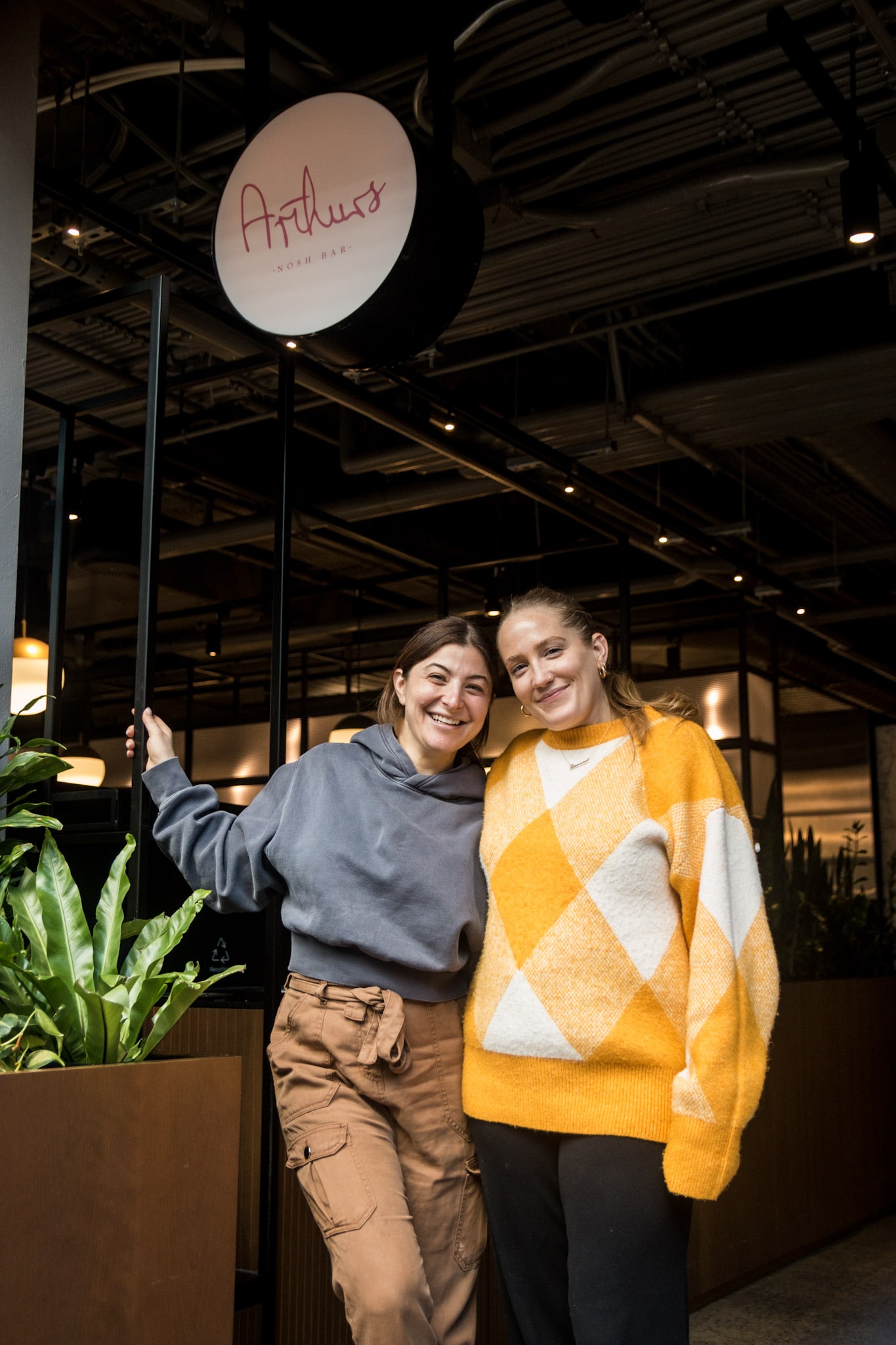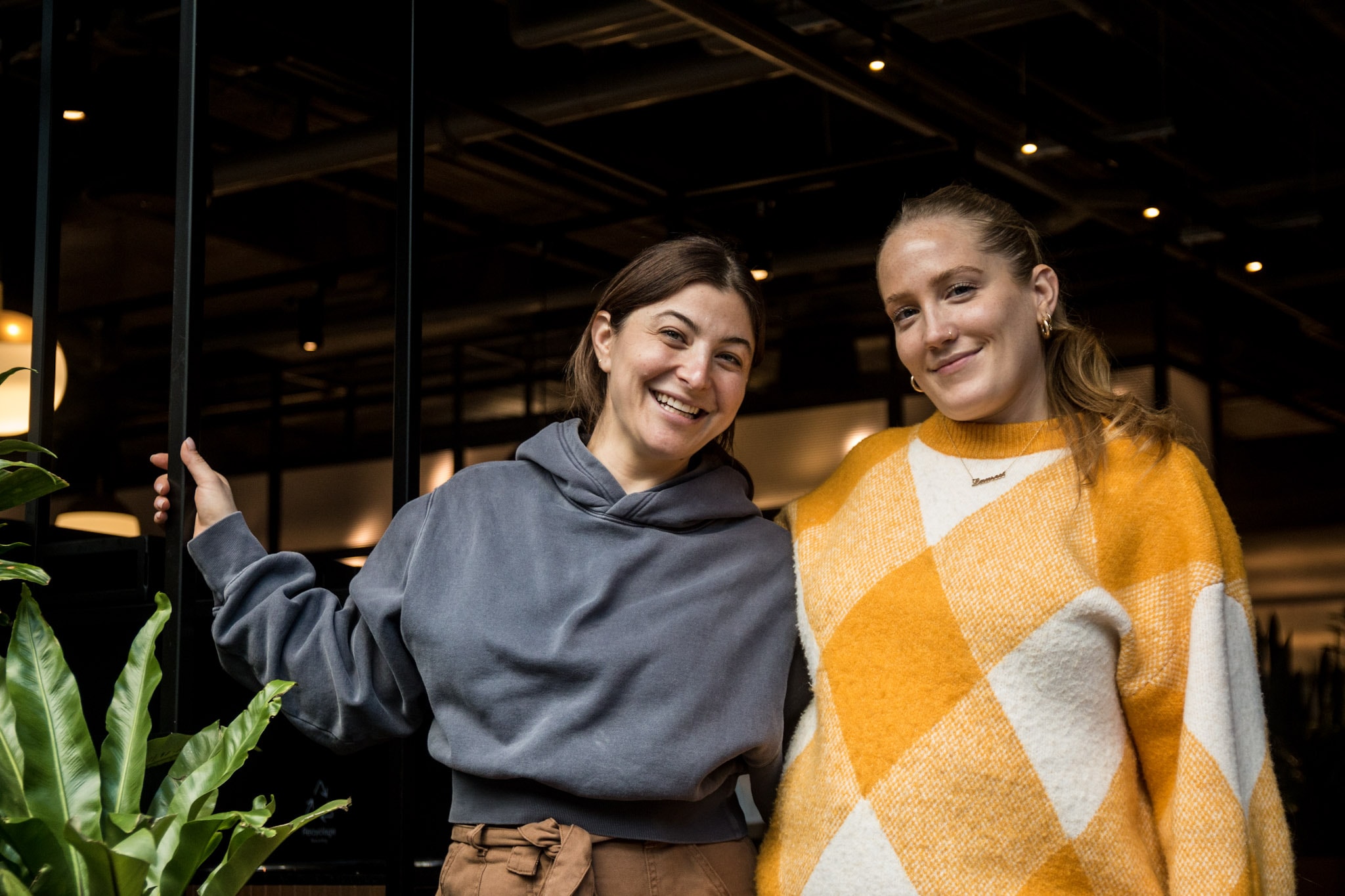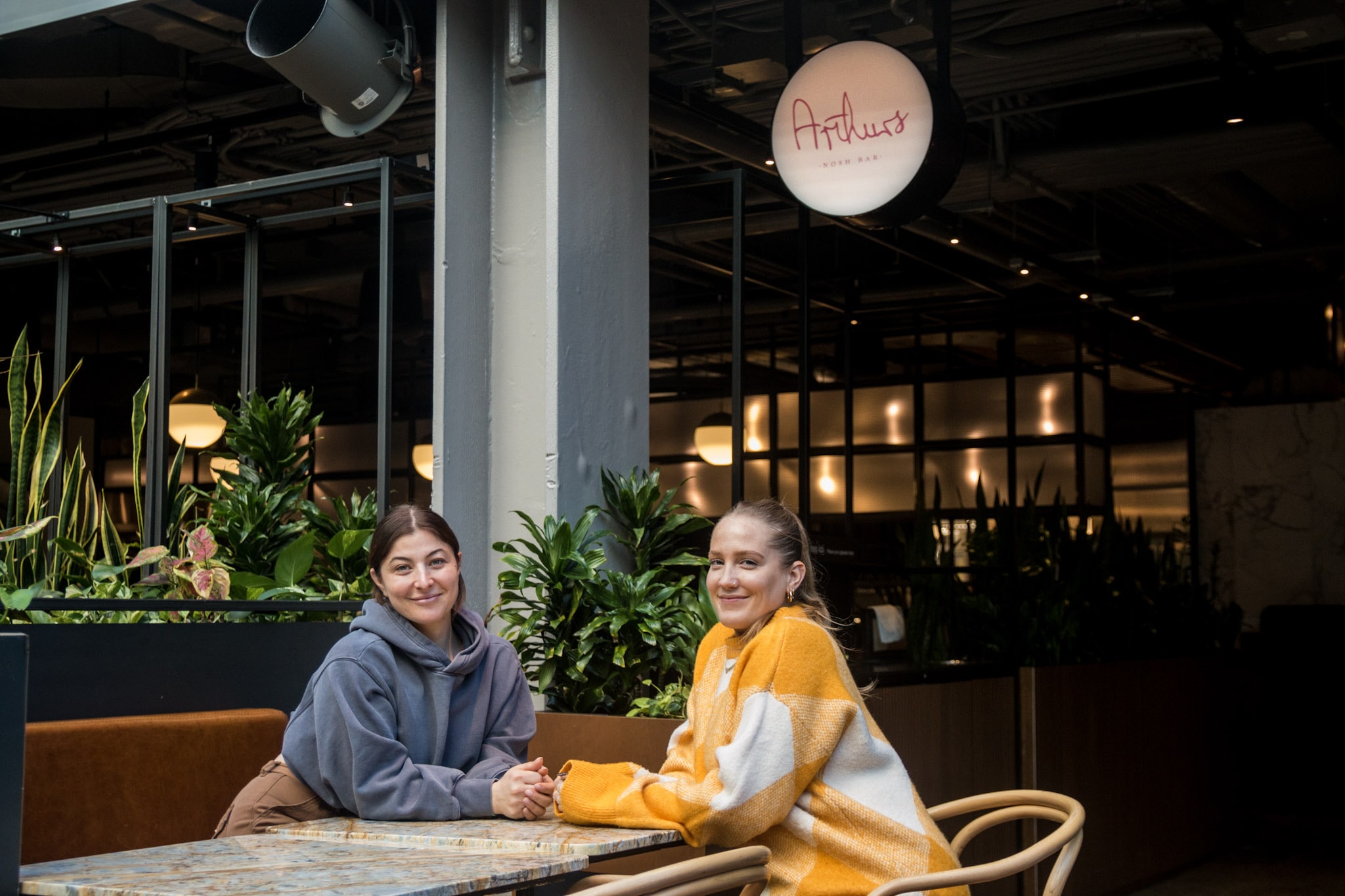 Beginning October 11, Arthurs will have a pop-up at Le Cathcart to treat downtown workers to their Jewish specialties.
Raegan Steinberg and Alex Cohen's temporary restaurant will take over the space previously occupied by Mirabel Brewery and Pizza Sociale at Le Cathcart, the popular food hall on the first floor of Place Ville-Marie. Arthurs will be serving breakfast and lunch there on weekdays from October 11 to December 23, at the very least.
"If the customers are there, we may stay a little longer," says Raegan. Weekend brunch is not planned for now, but the co-owner says there may be special events on occasion.
Note: since the restaurant will have its own dining room, it will be possible to make a reservation. No need to wait in line here to enjoy Arthurs' delights!
Manager Lauren Scholefield (with Raegan in the photo), an Arthurs veteran, will be in charge of day-to-day operations.
Schnitzel, latke, babka and more
On the menu, of course, will be the classics of the popular St. Henri restaurant: the must-have McArthur sandwich, the latke with salmon gravlax, breakfast sandwiches and pancakes. "All the little things that people love," confirms Raegan.
The new location will also offer full coffee service, wine and cocktails, and soft-serve ice cream (with original flavours), which will be served with the babka. Plus, longtime Arthurs regulars will be happy to know that the schnitzel plate will be back for the occasion.
But what about Le Cathcart's famous Thursday happy hours? Nothing is set in stone yet, but the team is considering a small nosh menu (the Yiddish equivalent of a snack bar).
To downtown and beyond
This isn't the couple's first venture into Le Cathcart: Raegan is behind the menu at Dirty Greens, while Alex spearheaded the opening of Patzzi's Italian sandwich shop. The scoop: he'll soon be launching a burger and fries counter, name pending.
Already busy with two restaurants to run and two kids at home, Raegan and Alex have no intention of resting on their laurels; they would love to open a new Arthurs location that could welcome customers for dinner, perhaps on the West Island or in Laval, who knows.
"We have so many talented people on our team, we want to be able to give them the opportunity to grow," explains the co-owner.
Stay tuned!
Information
Monday to Friday from 9 a.m. to 3 p.m., from October 11 to December 23
Le Cathcart – Place Ville-Marie, 1 Place Ville-Marie, Montreal, QC H3B 2B6
Written by Mikael Lebleu
Photography by Mikael Lebleu