La Réserve: Original and delicious cuisine in Candiac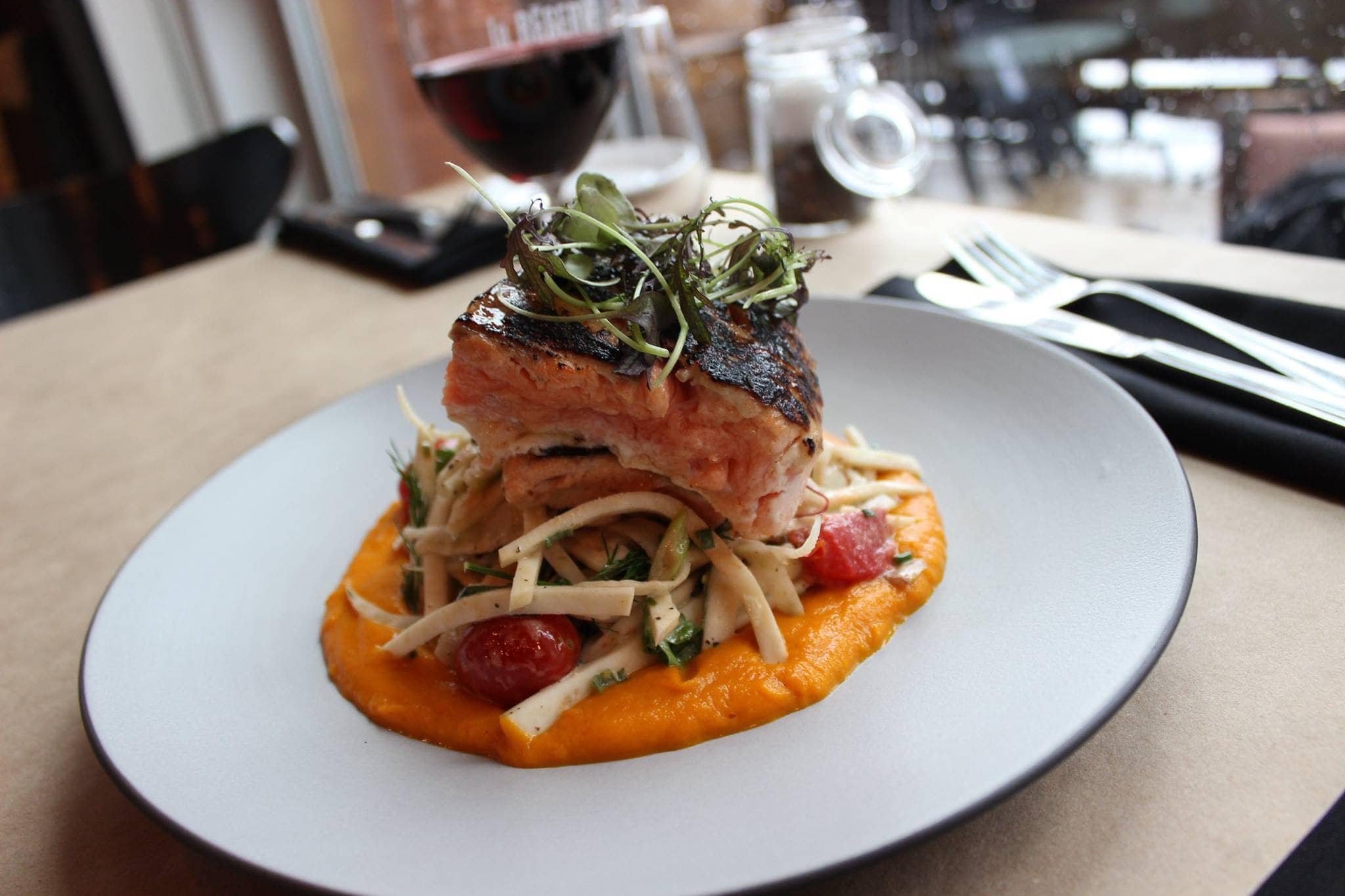 La Réserve is a restaurant located in the heart of Candiac and has been offering original and delicious cuisine to its customers since May 2012.
La Réserve welcomes you in their convivial space that seats 60, or on their terrace that seats 40. We come here to savour a cuisine with a funky touch present in all the dishes on the menu! We particularly like the chef's meat dish that changes every day. However, La Réserve is not only a restaurant for meat lovers. Their offering of fish, seafood and vegetarian dishes are sure to satisfy many different palates. We also appreciate the lobster BLT, which is not a sandwich, but rather a salad, and is made with lettuce coated with a creamy sauce, crispy pancetta, poached lobster, and breaded tomatoes; it's divine. The restaurant's staple classic is without a doubt the beef tataki. This tataki is a blend of Japanese technique with Italian flavours as the delicious raw beef is placed on the crispiest risotto croquette with a homemade mayonnaise and balsamic reduction – it may seem like a strange proposition, but it works! It's the perfect example of the soul of La Réserve: original and delicious.
The originality of the restaurant, the recipes, and the decor are what owner Brice Hurteau prefers (he is also the new owner of Catch in Saint-Brun). Brice has been working in the restaurant business since his teenage years and his experiences have led him to experience every possible position in a restaurant, both in service and in the kitchen. His ultimate goal was to use his reserve of food and wine, a nod to the discovery of the name, to bring a Montreal restaurant experience to his hometown.
The restaurant offer meals around $55 per person for food and wine – thanks for the invitation. Note that the restaurant offers promotions such as 50% off wine on Mondays and Tuesdays, or $1 oysters and $60 champagne on Thursdays.
Brice develops his menu with his kitchen and service teams, both in terms of cocktails and cuisine. Everyone can bring their own ideas to the table in order to win the hearts, or rather the taste buds, of the customers. This process is repeated every three months in order to keep the menu interesting for new customers and regulars alike. As for Brice, he personally takes care of the wine list. We can find products from private imports, and if you are a fan of Italian or Californian wines, the choices are very interesting.
La Réserve is an address to visit if you are in the area, or if you are looking for an experience that is out of the ordinary and that knows how to surprise in an interesting way. To say the least, it is well worth the detour!
Written by Sophie Monkman
Photography by La Réserve