Gourmet cocktails for the holidays!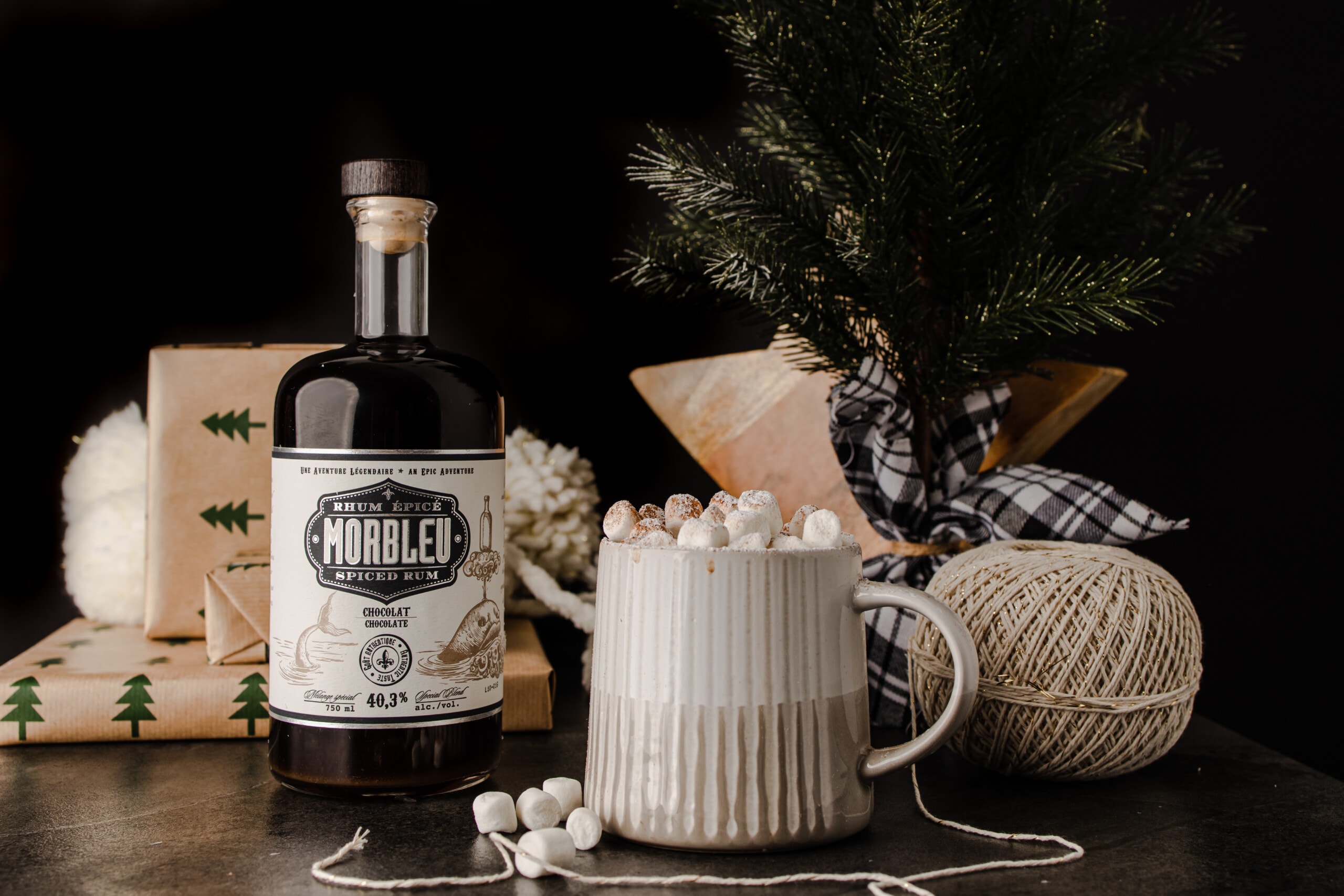 Attention, rum lovers! Let yourself be tempted by Morbleu Noir, a chocolate rum made in Quebec. For the holiday season, we propose the Morbleu Hot Chocolate—a perfect cocktail for your festive evenings!
Drink Quebec!
With its sweet and chocolatey character, this Québécois rum will please all lovers of digestives. It is produced by the Distillerie Mariana, the largest independent distillery in the province.
This recipe is made with the same ingredients that were used for the Morbleu spiced rum; with perhaps a bit more of a smooth and delicate character. It is clear that this is a local product, as it is full of flavours from here that evoke winter.
Morbleu Hot Chocolate
Ingredients
1 ½ cups milk – any kind
1/4 cup of chocolate
1 tablespoon of cocoa
1 cinnamon stick
Method
Combine all ingredients in a small saucepan and warm over low heat.
When hot and the consistency is smooth, remove the cinnamon stick and pour the liquid into (Christmas!) mugs.
Add an ounce of Morbleu Noir to each of the mugs.
Top the cocktail with whipped cream and/or marshmallows.
Sprinkle with cinnamon and powdered sugar.
Enjoy!
In the spirit of Quebec winter's, this cocktail is perfect to accompany your return home after a day spent outside, or as a digestive after a gourmet meal, around a fireplace, with—why not—a Christmas movie!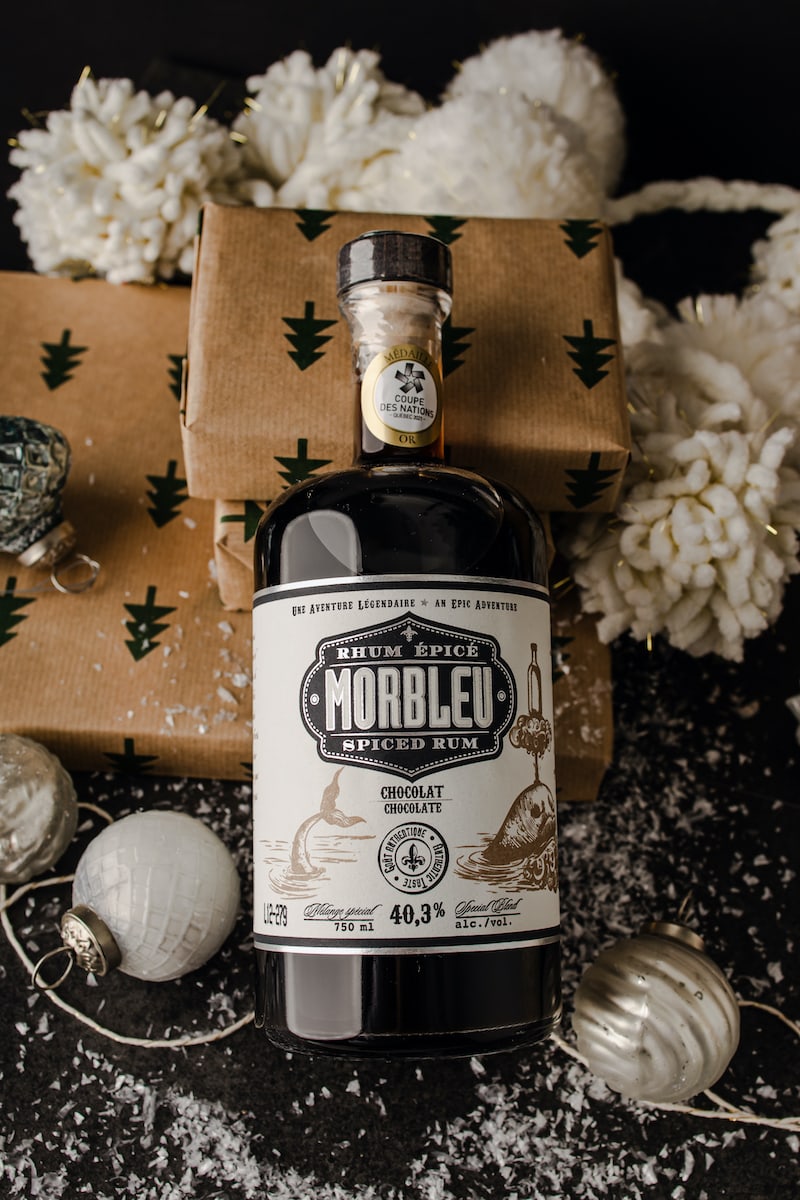 Photography by Lea Souligny