Interview with the great Massimo Bottura in Montreal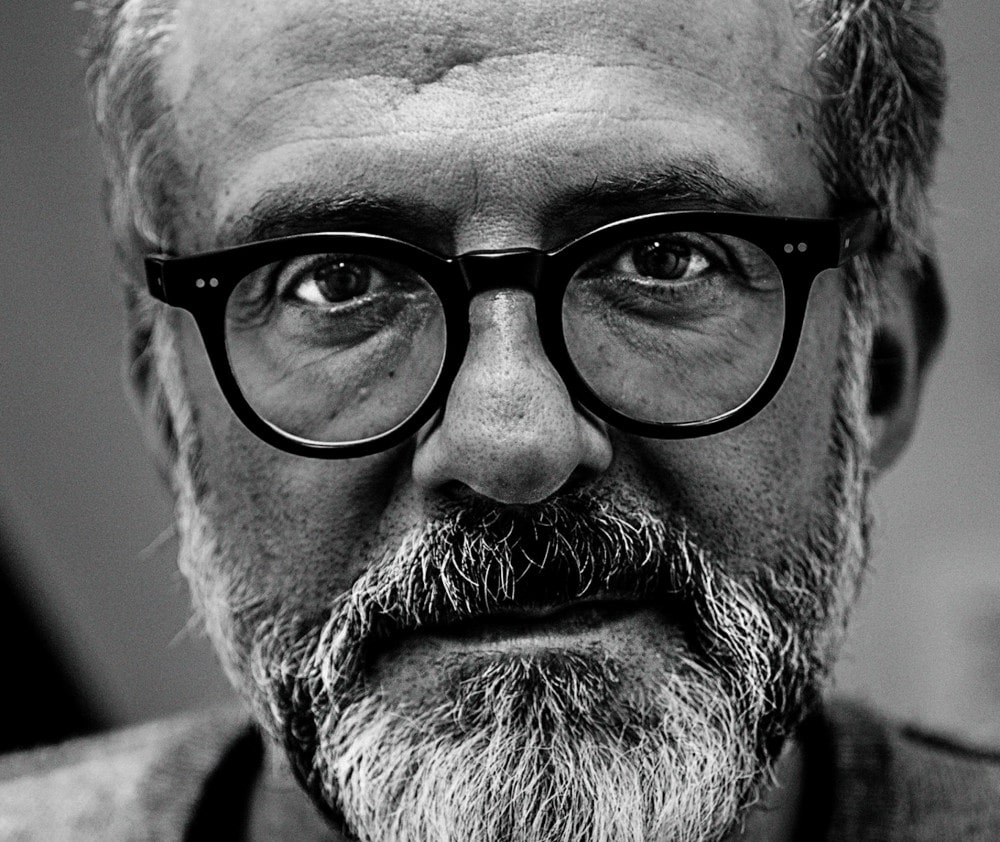 MASSIMO BOTTURA. The great and inspiring Massimo Bottura!
While watching his episode of Chef's Table, you may have wanted to live a love story like he seems to have with his sublime wife Lara Gilmore, or to go to Italy to taste all the delicacies of the country.
Massimo Bottura is the head chef of Osteria Francescana, a three Michelin starred restaurant, which is also one of the 50 best restaurants in the world! As the forerunner of a new generation of Italian chefs, he has taken the tradition of Italian cuisine and brought to it a creativity and originality that have made him famous. He has written several books, given numerous conferences, and recently started a Food for Soul program based in Milan, which allows chefs to create dishes from food scraps. Last week, he was in Montreal. We took the opportunity to interview him at a round table during C2 Montreal, after his conference.
Of course, we don't know the handsome and charismatic Massimo like we know our handsome Massimo, or the other chefs and restaurateurs we usually profile. All we know comes from his public image, from our careful viewing of Chef's Table, from numerous Youtube videos, from reading articles, from his conference, and from our interview with him.
Here are 10 points from our roundtable discussion with Massimo Bottura:
Among his crazy stories of travelling the world, one of his top life experiences unfolded in Montreal! After a fundraiser with Normand Laprise for the children's hospital, he and the chefs in attendance had a dinner where "Charles-Antoine Crête, the craziest of the craziest, was cooking that night, and believed to be Paul Bocuse! He was cooking French cuisine and it was amazing! Then we went to Martin Picard's Sugar Shack, where we started at noon and finished by missing the plane that was at 10pm. We made risotto from scraps on the table at 5PM and we were eating literally from the table."
His chef de partie, Jessica Rosval, is a Montrealer! After working in Montreal, she moved to Vancouver, and according to him, her job application emails were so passionate that he brought her to Italy. After 6 months, her passion and talent allowed her to become chef de partie at Osteria Francescana. Massimo Bottura's kitchen team is also multicultural and that is very important to him. Before each service, he also has a meal with all his staff.
He wants to open a "refettorio" as part of his Food for Soul program above the Jean-Talon Market. He is convinced to do it. When? In 2017 probably – as he mentions below. He wants to involve local artists from here and our great chefs in the project.
Massimo Bottura is very fond of Montreal; in between his visits, he has seen Montreal's cuisine evolve more and more. He has had the chance to try many of our restaurants. He likes the fact that our cuisine is moving away from the traditional French cuisine and evolving towards a more local cuisine. "We are more and more biting into Montreal's Terroir and I love it."
Although many chefs around the world are highly influential, he doesn't believe that chefs are rock stars or celebrities. "We are not artists, artists are free to do whatever they want, we are more like artisans because we are obsessed by quality. We integrate good food in our creative process: it needs to be good. We are driven by making good food for people to appreciate. So we are not artists."
According to him, restaurants participate in creating culture and learning culture and culture is the most important element of the future: "culture creates knowledge, knowledge opens consciousness, and consciousness brings responsibility."
Always travel. "Never stop travelling. Travel with eyes and ears open. I'm different from 4 days ago because of my experiences. Keep on absorbing. Your experiences make you who you are."
People have to dream to achieve great things: "You have to have a dream! If you can dream it, you can make it. I did conferences at Google, Nike, and many universities. I always say: if you can't dream it, you can't make it. The young generation gets lost on the internet. They stop dreaming. You have to dream."
If he had to give advice to young leaders? "Grow slow like a tree." In his opinion, our generation doesn't really know what hard work is and wants everything too fast; good things take time.
Finally, something important: Massimo prefers Margherita pizza to all others. He also likes marinara. According to him, on a pizza, mozzarella is better than buffalo mozzarella because it keeps the dough crispier.
Written by Élise Tastet
Photography by Xavier Girard Lachaîne