Cultural Rue Saint-Denis!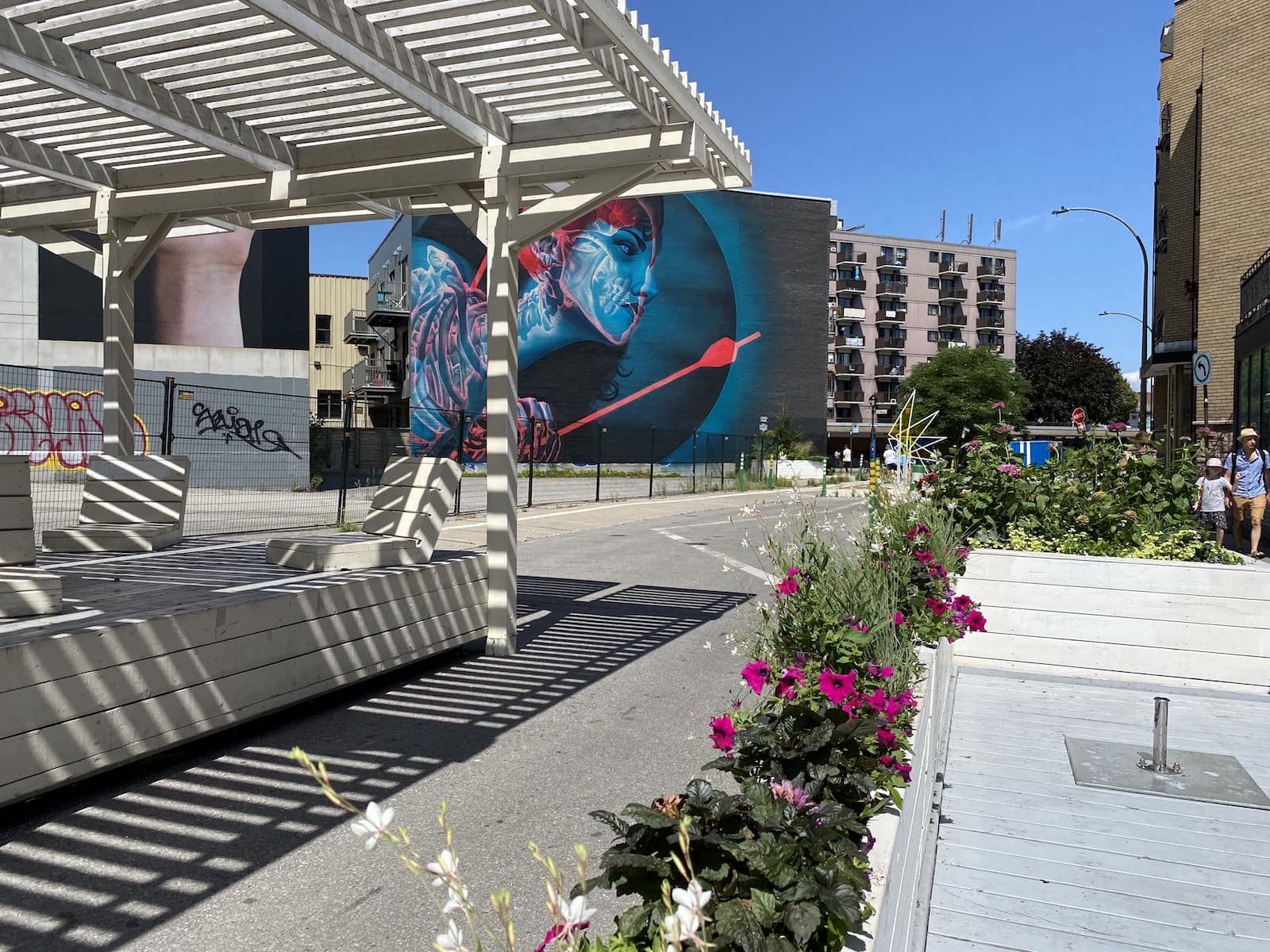 Rue Saint-Denis is an especially popular street in Montréal that stands out for its lively, dynamic and diverse atmosphere. There's something for everyone on Saint-Denis, where heritage, history and culture come together.
A varied cultural itinerary
With theaters, like the Centre du Théâtre d'Aujourd'hui and Théâtre du Rideau Vert— which will mark its 75th anniversary in 2022—art galleries, like La Galerie Bernard and Le Livart, and many boutiques and cultural spaces, like Paperole, Planète BD, Rue Saint-Denis is all about culture!
And don't forget Quai des Brumes and Dièse Onze—two great bars that feature live music every week.
This year, three new projects were launched: the Une rue dans tes oreilles podcast presented by Le Journal de Montréal, the La Fête nationale du Québec à Montréal – Je me souviens! open-air exhibition co-developed by the Société de développement commercial (SDC) Rue Saint-Denis, Bibliothèque et Archives nationales du Québec (BAnQ) and the Comité de la Fête nationale du Québec à Montréal (CFN), and the Aire de jeux joint event organized by Paperole and Le Livart.
The podcast proposes a poetic interactive adventure on Rue Saint-Denis, between Gilford and Roy. The journey is made up of fifteen creative works by poet and storyteller Rémi Villemure, and listeners are invited to stroll along the street, looking for words in store windows and on the sidewalks.
There are even QR codes to extend and expand the experience, as the podcast explores the theme of reconciliation through captivating stories. It's a wonderful opportunity to get to know Rue Saint-Denis in a new light!
The open-air exhibition, which is in its second edition, highlights key moments in Montréal's Fête Nationale celebrations since 1834. Also on Rue Saint-Denis, between Gilford and Roy, the project will be on view for a year. Some thirty archival photos take visitors through history.
Finally, from November 12 to 14, catch the Aire de jeux craft market. Meet the artisans and take in a beautiful selection of handmade items in a festive musical atmosphere at Le Livart.
Steeped in history, with its heritage homes, Rue Saint-Denis is an ode to discovery. Let yourself be surprised by the street's vibrant and animated atmosphere and go in search of treasures that bear witness to the history of this essential Montréal thoroughfare!
If you're passing by on this street, check out our list of cafés where you can work on Saint-Denis Street.
Written by Inès Duguen