Chợ Đêm MTL: Vietnamese street food market coming this June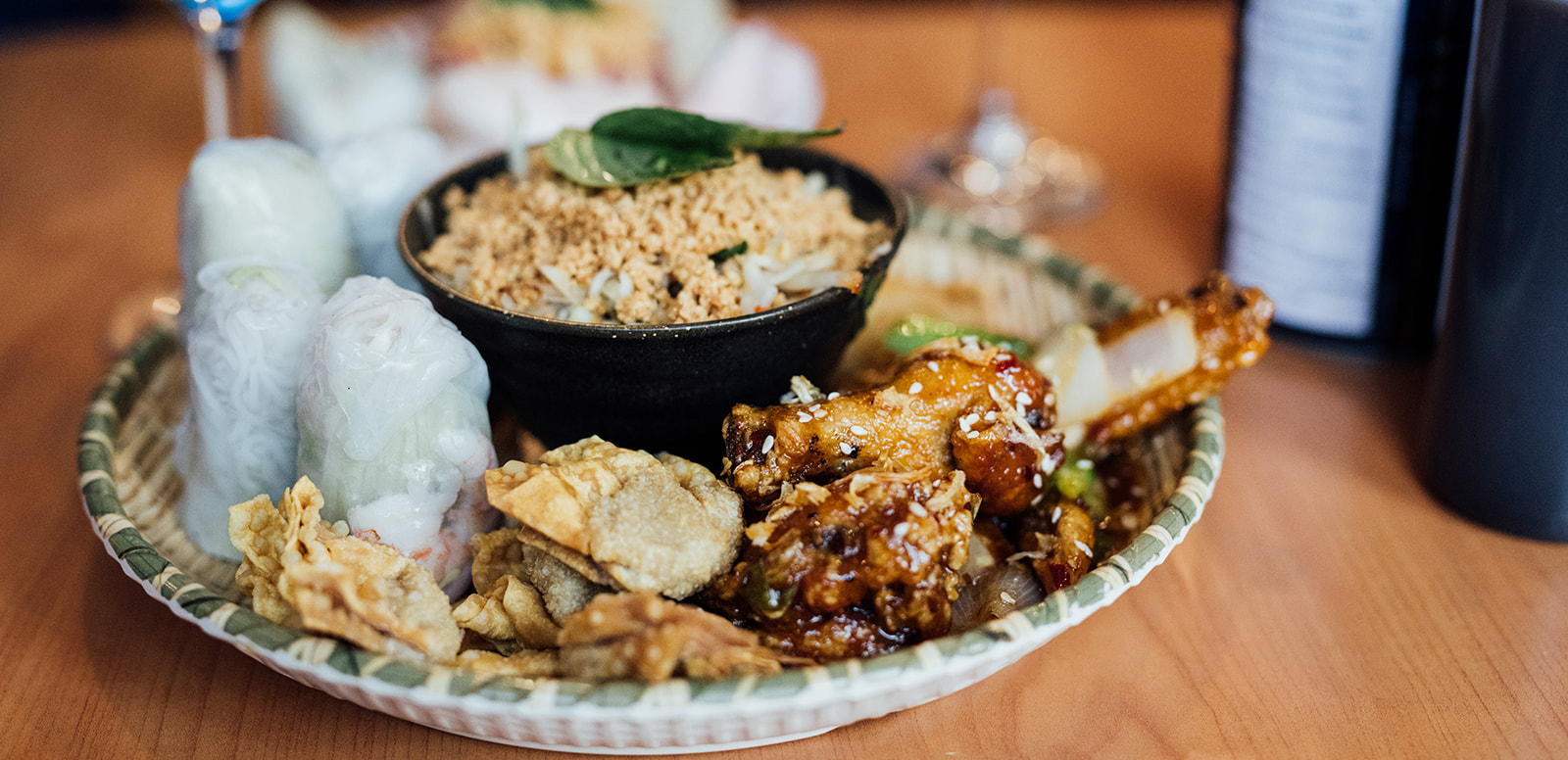 An array of Vietnamese merchants, restaurateurs and organizations are coming together to offer you a complete Vietnamese cultural experience from June 15 to 18 at the Peel Basin.
Chợ Đêm MTL invites you to celebrate Vietnam's rich cultural heritage and is presented by the AVQ (Association des Vietnamiens Québécois), which works to encourage young people from the Vietnamese diaspora to reconnect with their roots. "Chợ Đêm" means night market and its mission is to offer a cultural event that will serve as a bridge between Montrealers and the Vietnamese community, but also strengthen ties between different generations of Vietnamese Montrealers. The aim of the event is to contribute to the preservation of Vietnamese culture through a celebration of this cultural identity. "A culture needs to be nourished, otherwise it dies, so what better way than to bring people together around food," say the founders of the AVQ.
Several restaurants will be joining Chợ Đêm MTL to put Vietnamese street food front and centre with traditional favourites (bánh mì, imperial rolls, spring rolls, etc.), but also several lesser-known specialties to be discovered on site (green papaya salad, bò lá lốt, cánh gà chiên nước mắm, etc.) which will be prepared mostly with local ingredients. At the same time, Chợ Đêm MTL is preparing a jam-packed cultural program for you: round table with various Vietnamese personalities, modern and folk songs and dances, v-pop show, Vietnamese martial arts, and more.
For full program details, visit Chợ Đêm MTL.
A few of our favourite participating restaurants:
Golden Lotus, 3637 Ste-Catherine St. East
With its tasty, affordable menu, Golden Lotus brings a generous Vietnamese offering sorely lacking in the Hochelaga-Maisonneuve neighbourhood.
La Belle Tonki, 1335 Beaubien Street East
La Belle Tonki is probably the only restaurant in the world where you can eat phở soup and poutine simultaneously… All you have to do is choose between forks or chopsticks.
Details:
Chợ Đêm MTL
June 15 to 18 at the Peel Basin, 1049 rue de La Commune Ouest, Montreal.
Schedule:
Thursday, June 15 5:00 pm – 10:00 pm
Friday, June 16 5:00 pm-10:00 pm
Saturday, June 17 noon-10:00 pm
Sunday, June 18 noon-10:00 pm
Admission:
$3
Free for children (12 and under)
Free for seniors (60 and over)
Would you like to contribute to Chợ Đêm MTL?
Contact the AVQ.
Charles Nguyen [email protected]
Michel Nguyen [email protected]
Trang Tran [email protected]
Written by Fabie Lubin
Photography by Alison Slattery