Five questions for… Fisun Ercan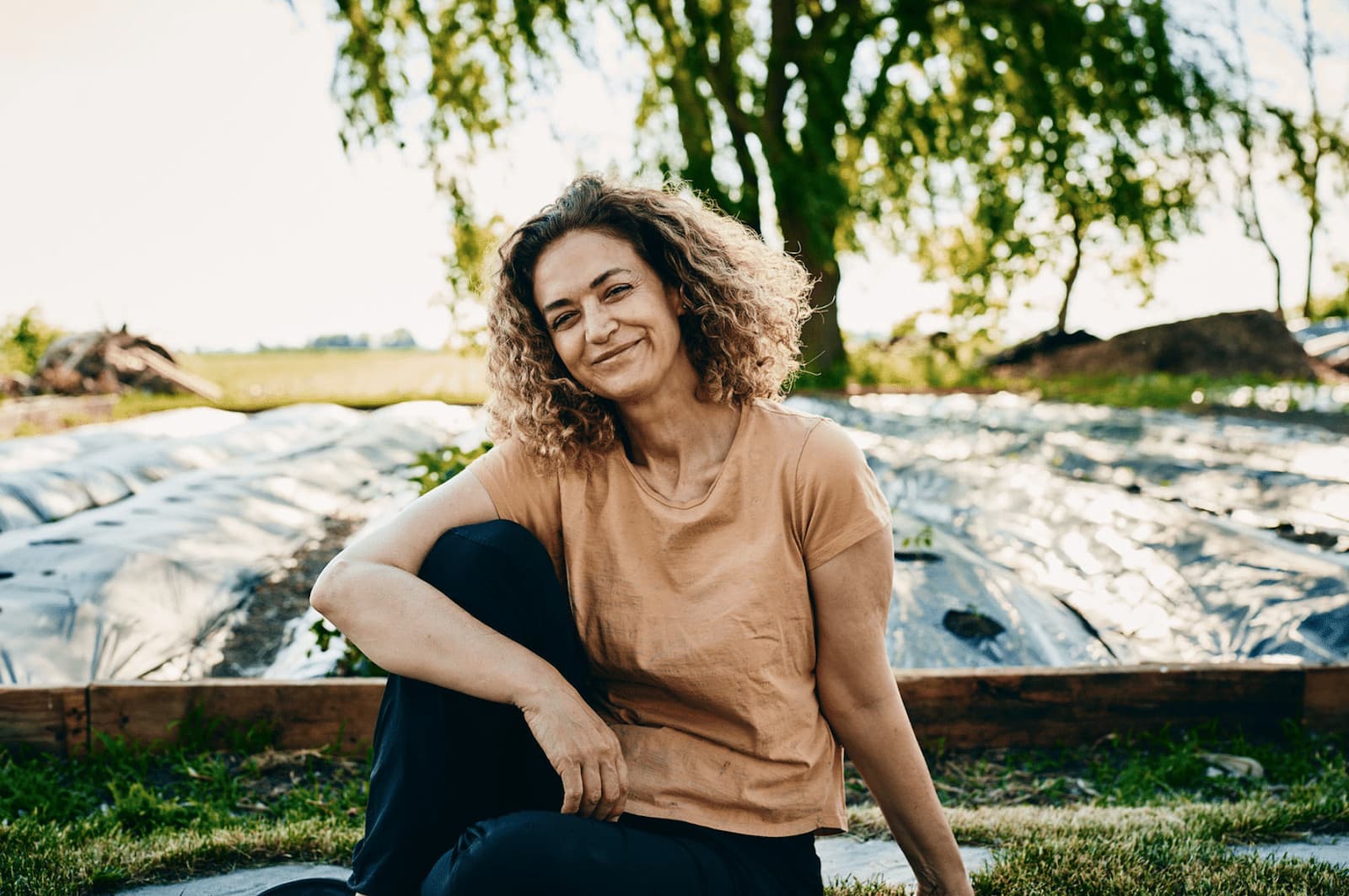 "At this point, I would like to go to the restaurant every night until I'm saturated."
March 8 marked International Women's Day. Tastet would like to highlight the invaluable contribution of women to Quebec society, both in the restaurant industry and in other sectors. All this week, as part of our series of articles "5 questions for…", we are going to meet women who inspire us. Whether they are restaurateurs, chefs, artistic personalities, or professional athletes, we are always delighted to learn more about these women who brighten our daily lives. These wonderful encounters spark an enthusiasm in us that we naturally want to share with our readers. We invite you to discover some of Tastet's favourite women with a few playful Q&A's.
Today, we chatted with Fisun Ercan is playing!
You've probably heard of chef Fisun Ercan at Su, her delicious Turkish-style restaurant whose closure left us all speechless. In the midst of the pandemic, the chef-owner decided to leave the city and establish a superb restaurant in the country called "Bika Farm" in Saint-Blaise-sur-Richelieu, where she pays tribute to her Mediterranean origins while highlighting the region's producers.
Here are the questions we asked Fisun Ercan… and the answers that make you want to know more about her journey!
What would you never eat?
"Brussels sprouts, I can't (laughs). It just doesn't pass."
What do you listen to when you cook?
"I listen to the radio a lot, if not jazz and blues."
What is your favourite take-out ?
"Sushi, always sushi. And if I could choose just one, it would definitely be Jun I."
Where do you dream of traveling after the confinement?
"EVERYWHERE. I want to travel all over the world. I'm just waiting for one thing, that we can travel again."
What have you cooked the most in the last year?
"What I usually cook! Lots of vegetables, lamb, and lots of fish and seafood! Always very fresh."
Who would you most like to cook for, dead or alive?
"My father! He passed away 3 years ago and my passion for cooking comes from him. It has always been a great joy to please him through cooking, so I would like to cook for him."
What would you do if you were not a chef?
"I always wanted to study psychology but it never worked out. But if I wasn't a chef, I would probably be a researcher or psychologist."
Which chef would you like to cook with for an evening, dead or alive?
"Dan Barber."
What restaurant/dish are you looking forward to when everything is open again?
"It's really hard to pick just one. By then, I'd want to go to the restaurant every night until I've had enough!"
What dish takes you back to your childhood?
"Philo pastry — böreks."
What is your guilty pleasure?
"Potato chips, without hesitation!"
Who are your favourite women, whether from history, gastronomy, or celebrities?
"There are so many… The ones that come to mind right away are Marie Curie, Malala Yousafzai, Ruth Bader-Ginsburg, and Alice Waters in gastronomy."
Written by Inès Duguen
Photography by Daphné Caron