New York: Our current favourites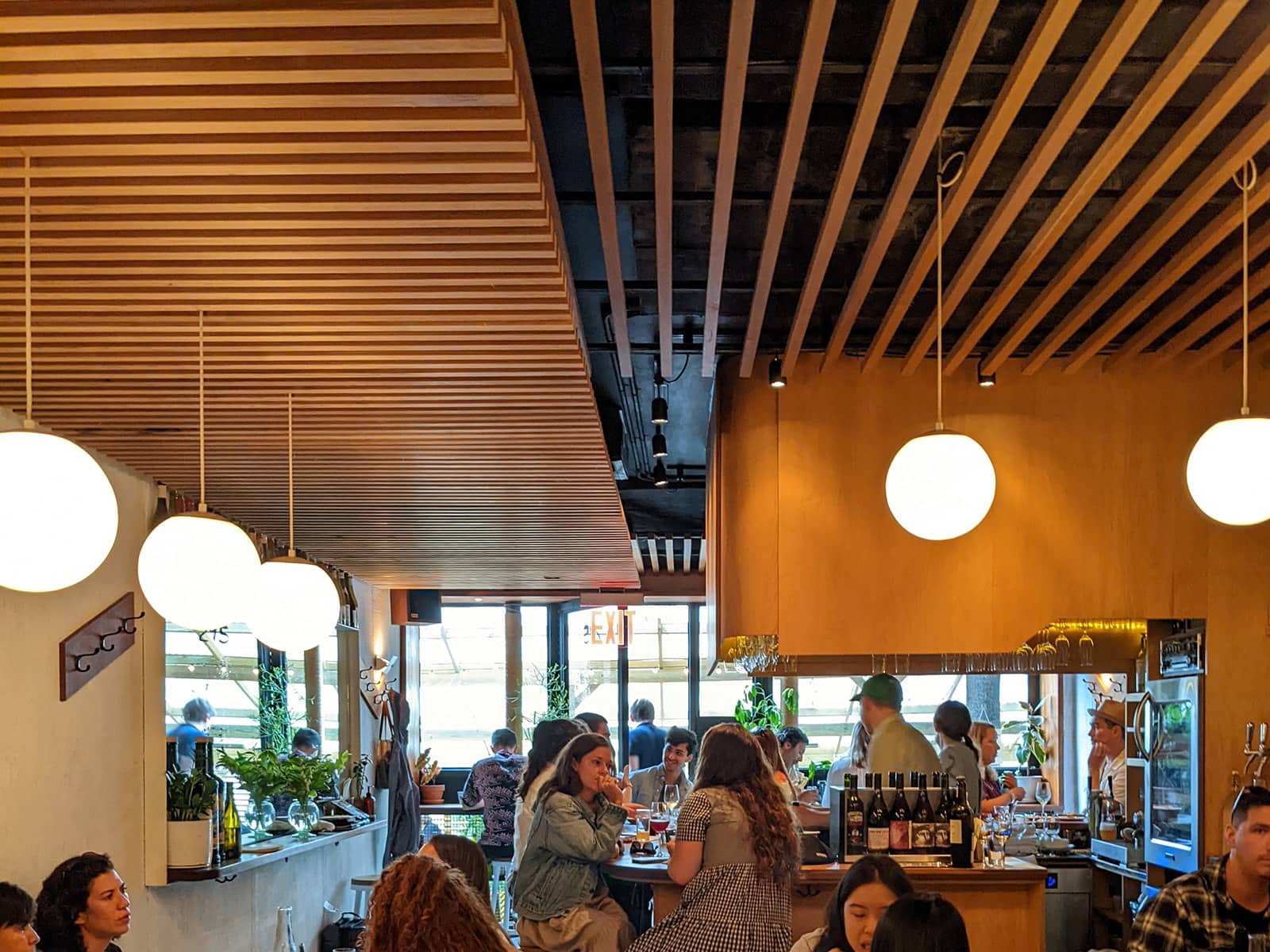 Oh, New York! We've been dreaming of going back there for a long time. Now that we can finally travel freely (or almost), it's time to reconnect with the bustle and cacophony of "the city that never sleeps". Of course, we love the culture, the nightlife, the never-ending skyscrapers, the human
Of course, we love the culture, the nightlife, the endless skyscrapers, the human tides… but let's be honest, the food is the main reason we go. And that we return. Again and again.
The number and diversity of restaurants in the Big Apple are simply amazing, and we find new addresses to add to our list every day. It's a big cliché, but there REALLY IS something for every taste and every budget. So many that it would take more than a lifetime to see and taste them all.
But since we have to start somewhere, we've compiled a short list of our most recent favourites for you.
Enjoy!
Note: Since the pandemic, most restaurants in New York have set up street-side patios, which are mostly reservation-free. If you can't get a table inside (which is likely to happen), show up early, and you might get lucky!
Our current favourite addresses in New York:
Via Carota – 51 Grove St, New York (West Village)
The meeting of Jody Williams and Rita Sodi, the talented chefs behind the restaurants Buvette and I Sodi (two superb addresses also to be discovered in the West Village), could only result in something wonderful. And that's exactly what's happening at Via Carota—undoubtedly one of the hottest restaurants in New York right now. New Yorker Magazine even called it "the most perfect restaurant in New York". Good luck getting a reservation, but if you do, your efforts will be rewarded a hundredfold: disarmingly simple Italian food in a beautiful space that evokes an Italian home in the country.
Wildair – 142 Orchard St, New York (Lower East Side)
If you can't find a seat at the acclaimed (and Michelin-starred) Contra on the Lower East Side, you can go next door to its little brother, Wildair. This lively wine bar offers well executed small dishes to share and a beautiful wine list that makes you thirsty without making you dizzy, with several bottles around fifty dollars (USD, of course). The popular address always keeps a few tables for passers-by, so don't hesitate to try your luck!
Pianos – 158 Ludlow St, New York (Lower East Side)
A few steps from Wildair and Contra, still in the Lower East Side, this performance bar in a former piano shop (it still has the old sign, hence the name) attracts a motley crew of young people ready to party every night. You go there for the live shows, the DJs, the $8 cocktails, but certainly not for the service, which would be described as disinterested at best. Surprisingly, the food is quite good and cheap. The menu offers well-prepared bar food—burgers, tacos, chips & guacamole, chicken wings—for under $10. On busier nights, expect to wait in line or even get turned away if the staff thinks you're not cool enough.
Tokyo Record Bar – 127 MacDougal St, New York (Lower East Side)
The concept of Tokyo Record Bar is quite original: the tiny Japanese-inspired restaurant, hidden in a half-basement under Air's Champagne Parlor (also very nice), welcomes 12 guests per service for an omakase menu at $65 USD per person with a choice of wine, sake or tea pairings (extra). At the beginning of the service, each guest must choose a song from the restaurant's vinyl library: the selection will serve as the soundtrack to the evening. Reservations only open two weeks in advance and book up very quickly. Note: although we didn't have the opportunity to eat there, the other address of the group, the wine bar Niche Niche (a few steps away) also seemed very nice.
Shukette – 230 9th Ave, New York (Chelsea)
At Shukette (the little sister of Shuka restaurant on the Lower East Side), chef Ayesha J. Nurdjaja brings a modern twist to Middle Eastern cuisine. All the senses are engaged here. The sound of clinking pots and pans and the intoxicating aroma of charcoal grills emanate from the long open kitchen. Add to this the music, the rising tone of conversation and the colourful dishes that are as much a pleasure for the eyes as for the palate. You'll surely be left wanting more!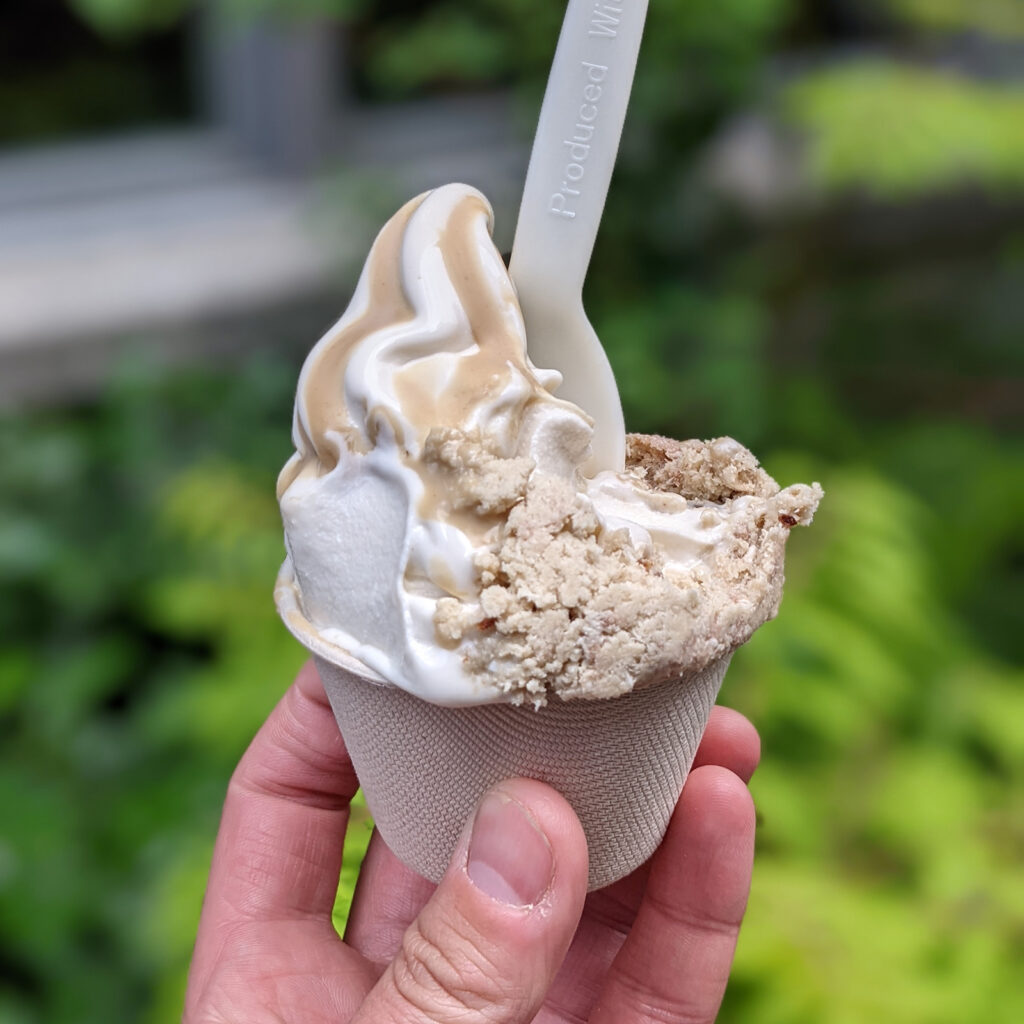 Chelsea Market – 75 9th Ave, New York (Chelsea)
You can't eat at Michelin-starred restaurants every day—although with over 75 in New York City, it's not impossible if you can afford it. So we suggest a stop in the Meatpacking District to visit the Chelsea Market. Built at great expense in the former National Biscuit Company, this shopping mall has numerous boutiques, grocery shops, art galleries and more than forty restaurants and take-out counters. Our favourite: Seed + Mill's tahini soft-serve ice cream. Enjoy it while walking along the High Line, just next door.
M. Wells – 43-15 Crescent St, Queens (Long Island City)
Quebec chef Hugues Dufour's restaurant has become a must in New York, especially for visitors from La Belle Province. Located well away from the madness of Manhattan, in a former garage in Long Island City, Queens, the restaurant has been drawing crowds since it opened in 2013. The former sous-chef of Au Pied de Cochon has well-earned his Michelin star. We can't recommend it enough!
Lilia – 567 Union Ave, Brooklyn (Williamsburg)
Missy Robbins is considered by many to be Brooklyn's pasta queen. While the fresh pasta dishes (made on site daily) are what Lilia is known for, the grilled vegetables and seafood are just as impeccable. Not to mention the space—a large, bright, high-ceilinged space in a pie-shaped industrial building on the corner of N 10th Street and Union Avenue. To secure a table, you have to book 30 days in advance at 10am sharp. Be sure to check it out! Also check out Missy Robbins' second restaurant, Misi, with its beautiful glass kitchen where you can watch the team at work.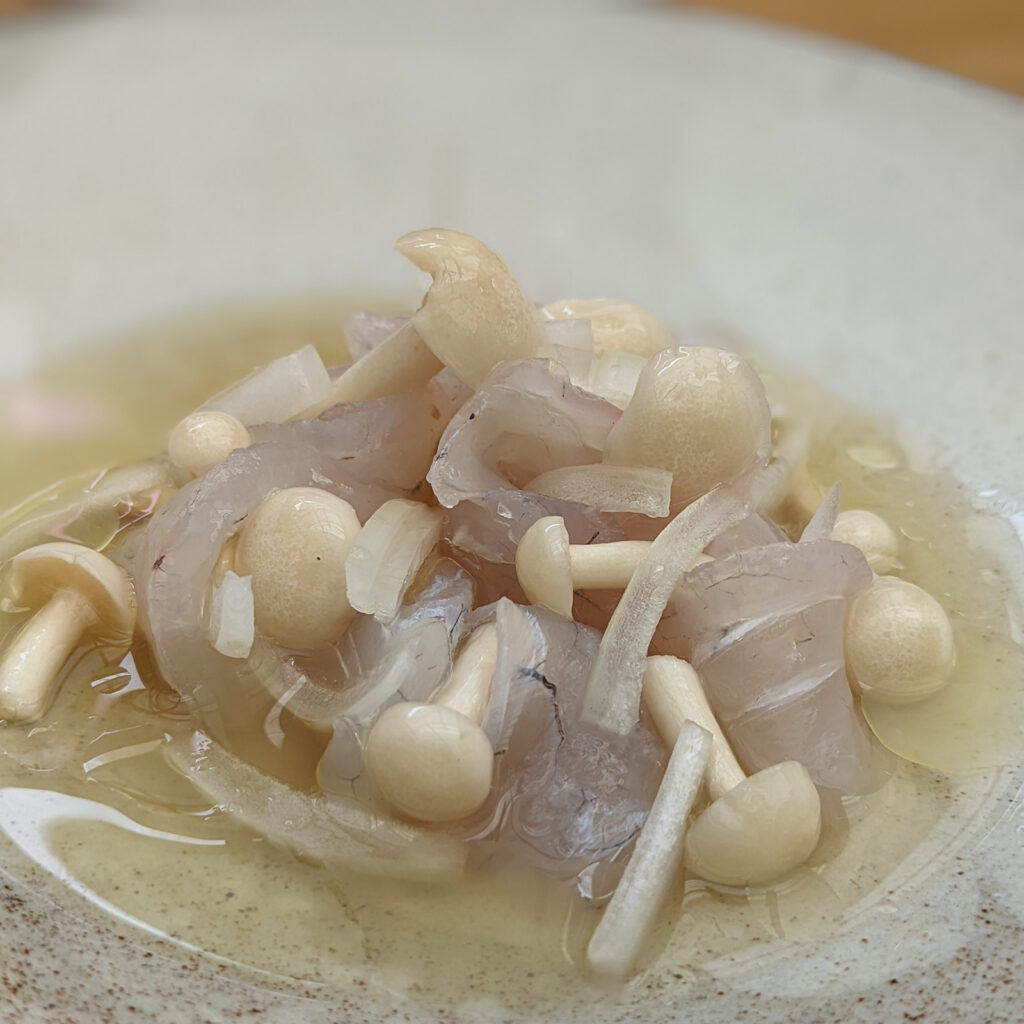 Four Horsemen – 295 Grand St, Brooklyn (Williamsburg)
Another Williamsburg landmark, LCD Soundsystem frontman James Murphy's restaurant owes as much to its illustrious owner as it does to its phenomenal 50-page natural wine list. The kitchen offers small dishes to share with remarkable finesse that marries influences—Asian, American, Mediterranean, French—for our greatest pleasure. While not necessarily affordable, we must say that the value for money here is really good—especially for New York.
Smorgasburg – Marsha P. Johnson State Park, 90 Kent Ave, Brooklyn (Williamsburg)
Every Saturday, Marsha P. Johnson Park, on the banks of the East River in Williamsburg, hosts the largest outdoor food fair in the United States. Described by the New York Times as the "Woodstock of food", Smorgasburg attracts thousands of foodies every Saturday to sample dishes from nearly 100 booths. Everything from oysters and churros to poutine, sandwiches and sweets of all kinds and street food from around the world. Note their three other locations: Jersey City (Saturday), Prospect Park (Sunday) and downtown (Friday).
Bon voyage!
Written by Mikael Lebleu
Photography by Mikael Lebleu