Gourmet tours of Montreal's Japan discover our favourite Japanese addresses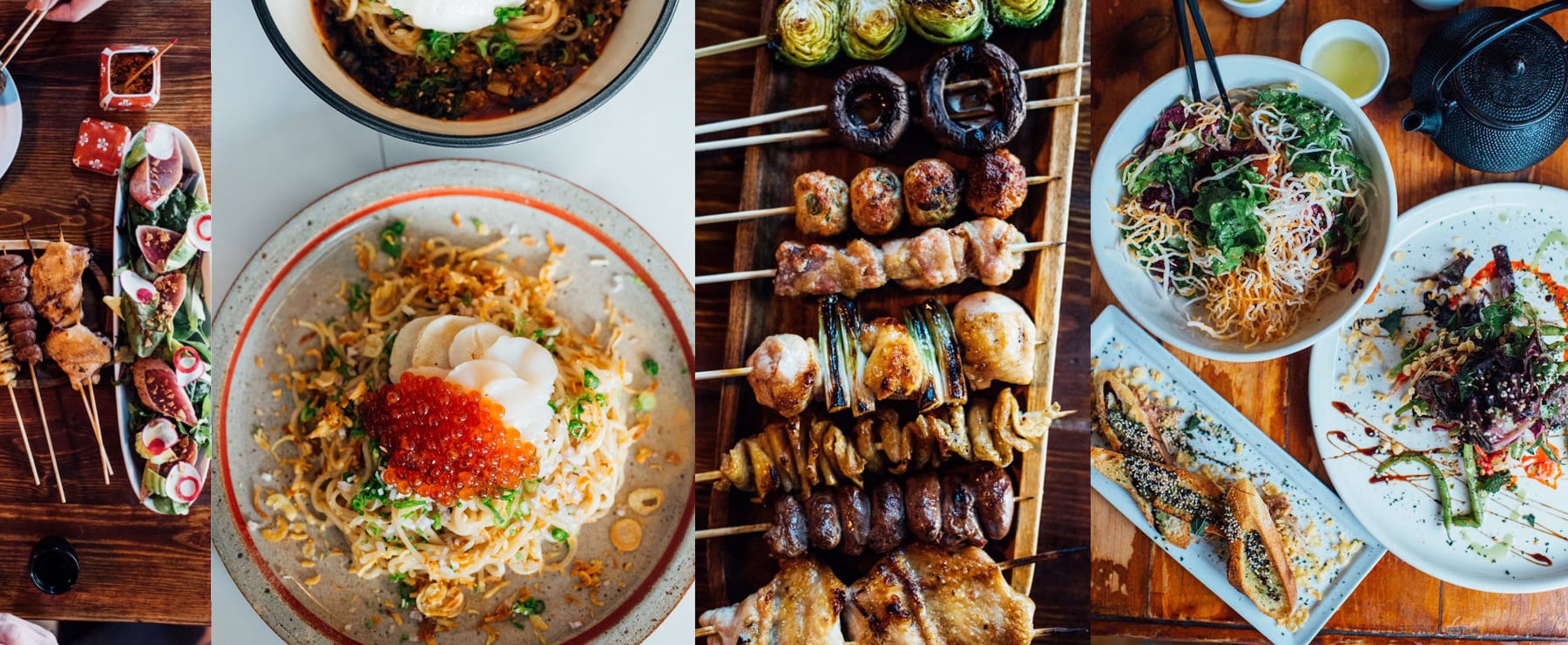 Gourmet Tours of Montreal's Japan: Join us in person on one of our three gourmet tours!
The goal of the Gourmet Tours of Montreal's Japan? To help you discover the histories of some of our favourite addresses, and to share our wealth of knowledge on the cultures that produce these amazing cuisines!
On the menu: we will dive into the details that characterize Montreal's Japanese cuisine. You will have the opportunity to meet the owners of each establishment we visit, and learn about their backstories and culinary endeavours. Finally, we will explain to you why these establishments are among our favourites in the city! This is a unique opportunity to learn a little more about Montreal's extraordinary gastronomic diversity, guided by an expert on Japanese culture and a passionate and knowledgeable food guide.
What will you discover on the Gourmet Tours of Montreal's Japan?
Visit of five good addresses. A complete overview of the Japanese culinary landscape in Montreal as you visit three restaurants, a dessert square and a grocery store!
Practical information on the Gourmet Tours of Montreal's Japan
Guide : Kuniko Fujita and Jean-Philippe Tastet

Note that the tour will be held in French

Maximum of 12 people per tour

Meeting point : Uncle Tetsu

Price : $115 plus tax per person
Gourmet Tour Dates:
Montreal's Japanese culinary scene is growing, and we love it! Japanese culture is fascinating for its long and complex history, and of course, exquisite gastronomy. Up until recently, our understanding of Japan's cuisine was limited to sushi and sashimi, but now we are finally able to enjoy a variety of Japanese dishes, whether they are traditionally executed or adapted and modernized.
The enthusiasm for this cuisine is multi-generational. Montreal diners are becoming increasingly curious about what's on their plates, but they may be unfamiliar with the Japanese culture that produce these dishes. This is an ideal opportunity to discover the stories behind these flavours and textures, and fall even further involve with Japanese cuisine. Younger customers especially, as they return from their adventures abroad with an affinity for new foods, have driven the Asian culinary scene to expand. The rising number of Japanese restaurants around, and the impressive commonality of chopstick skills attest to size of the space this cuisine has carved out for itself in the hearts (and stomachs) of Montrealers.
Lovers of alcoholic beverages have discovered the remarkable diversity of sake, and the profound ceremonial practices that surround its consumption- equally as fascinating as the decorum of tasting great wine.
Kuniko Fujita, an expert in Japanese cuisine and an internationally renowned sake sommelier, will explain all the different aspects of this gastronomic culture. She will dive into the most crucial information to know in order to fully comprehend this sometimes mysterious culinary world.
At each of the addresses visited, you will learn about the history of the establishment, the owners, and the house specialties. We will then enjoy a privileged and intimate tasting alongside an information session.
On our site, MAPS make everything easier! We encourage you to geolocate yourself in proximity to addresses that meet your specific search criteria. We also offer more than a hundred lists of top addresses, and the best restaurants categorized according to criteria specifically requested by our readers.
We are excited to share this experience with you in person. We look forward to meeting you!
To buy tickets, click here.
Written by Sydney Carter