Le Local Gourmand – A web series to devour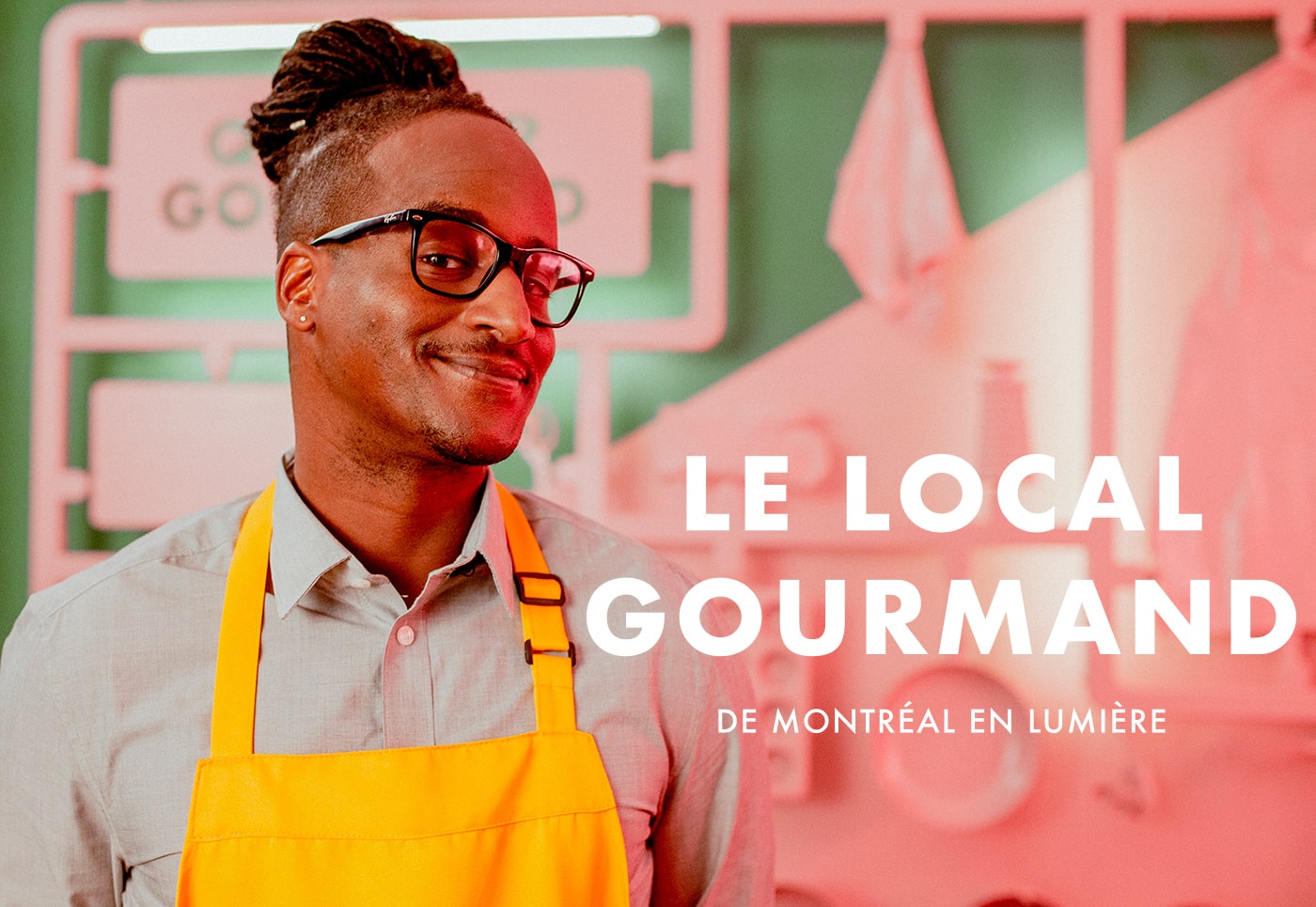 They say that no one is a prophet in his own country. It's time for that to change! Le Local Gourmand, presented by Montréal en Lumière and broadcast on mordu.ca, highlights our local products.
Montréal en Lumière presents a new creative project that showcases local products, but more importantly, the passionate human beings behind them. The festival is exclusively offering you a 6-episode web series to discover local ingredients to use in our everyday cooking!
Le Local Gourmand is a series of 6 video vignettes in which chef and host Jérémie Jean-Baptiste discovers local products that have no comparison to their international counterparts.
Each video offers a recipe featuring a local product and local producers.
On the program (and on the menu): Carrot muffins with saffron-infused glaze, Quebecois chimichurri, Quebecois salad dressing, and more.
Watch the web series: https://ici.radio-canada.ca/mordu/webseries/1008261/montreal-en-lumiere
Don't forget to reserve your seats for the delicious brunches presented by Montréal en Lumière and Air France.
Here are a few suggestions that caught our eye.
Lumière sur l'érable at the Renoir: February 26 and March 6 – $65 per person
"This year, the Renoir puts the spotlight on maple in its Sunday brunch. The three-course menu heralds the sugaring-off season with tasty, creative and elegant creations."
Maison Boulud Brunch: February 25 and 26 – $115 per person
"You'll be able to sample a unique menu imagined by our chef Romain Cagnat. It will feature the flavours of chef Andres Morataya's cuisine from Panama as well as the Vietnamese cuisine of chef Charles Phan from San Francisco. You will also find the typically French touch of our executive chef."
Time is running out, so get moving!
This is the last week to enjoy the gastronomic component of Montréal en Lumière.
Enjoy the festivities!
Written by Sophie Monkman