Elise: new concierge service from Elise Tastet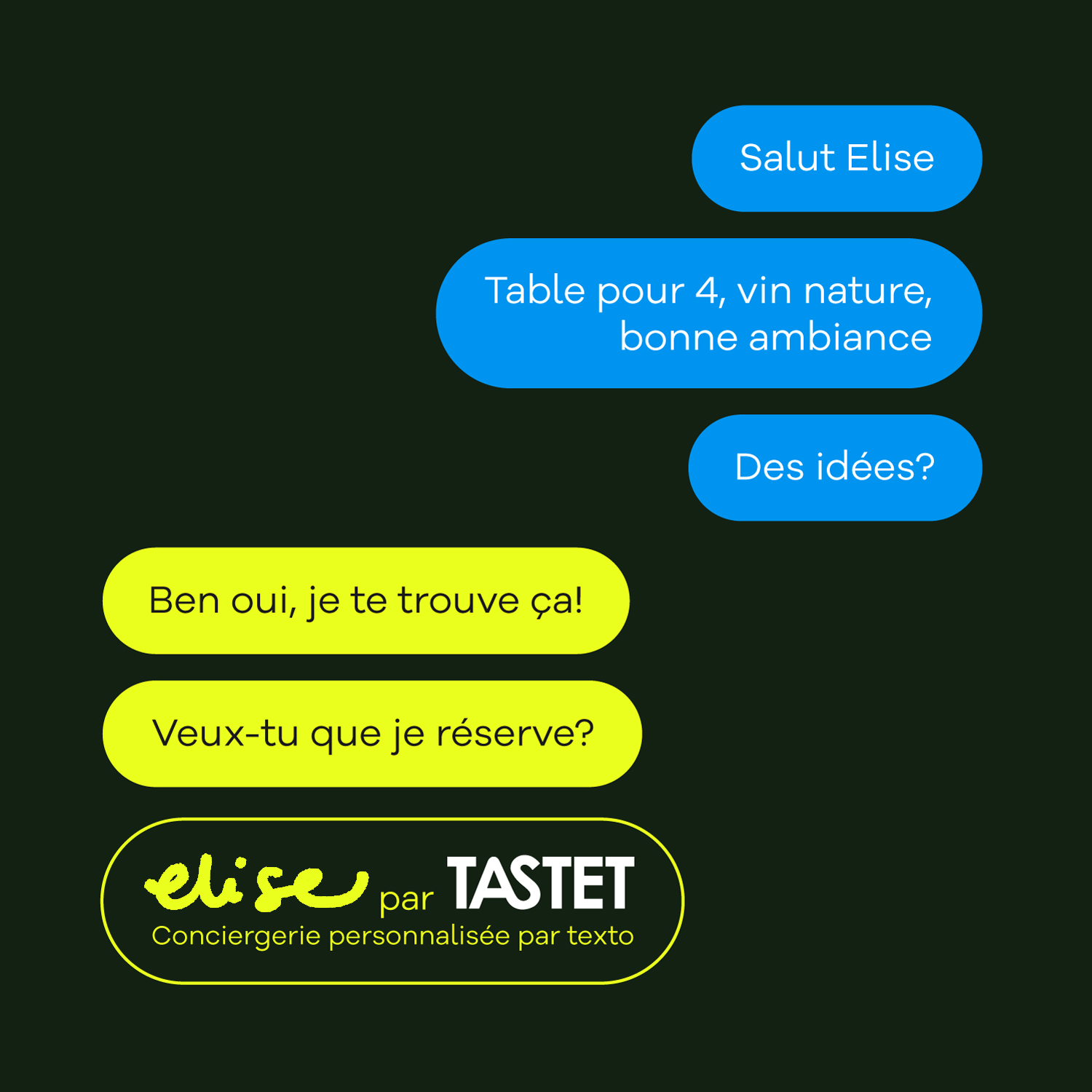 Tastet is launching a new product today: a personalized concierge service, just for you!
What this means is that you can ask any question you want to none other than our founder, Elise Tastet, and get a personalized answer tailored to your needs, as soon as possible. "I would like an address in the South-West that offers exceptional lunches during the week. I would like an address where I can have a drink in Hochelaga. I would like to privatize a restaurant for a 40th anniversary. I want to organize a happy hour for the office", etc. Elise finds the solution in 1 hour by text message!
And we go further. With this personalized concierge service, we can even make your reservation for you if the restaurant accepts them! We can even recommend a gourmet tour if you want! The new service becomes your foodie friend who gets to know you and wants you to be happy.
In an era where artificial intelligence is taking more and more place in customer service and even in our business, Tastet believes that human curation and human validation of addresses must take precedence in order to offer quality personalized recommendations. The concierge service, nicknamed Elise (a nod to the founder's first name), is part of Tastet's mission to offer the best of the Montreal culinary scene.
You'll have concierge recommendations at your fingertips and feedback on what you're craving in no time – I promise to get back to you within an hour of your message.
The service is available 7 days a week, from 7 am to 7 pm.
To buy it, click here!
"It's been 10 years since I created Tastet and I've visited more than 8,000 local addresses to be able to write about them on the site; I can't wait to show you the city, better than ever!"
Please note, quantities are limited! And here are the rules and regulations.
Elise Tastet
Written by Élise Tastet
Photography by Alison Slattery