Casgrain BBQ: Mon Lapin gets a rotisserie alter-ego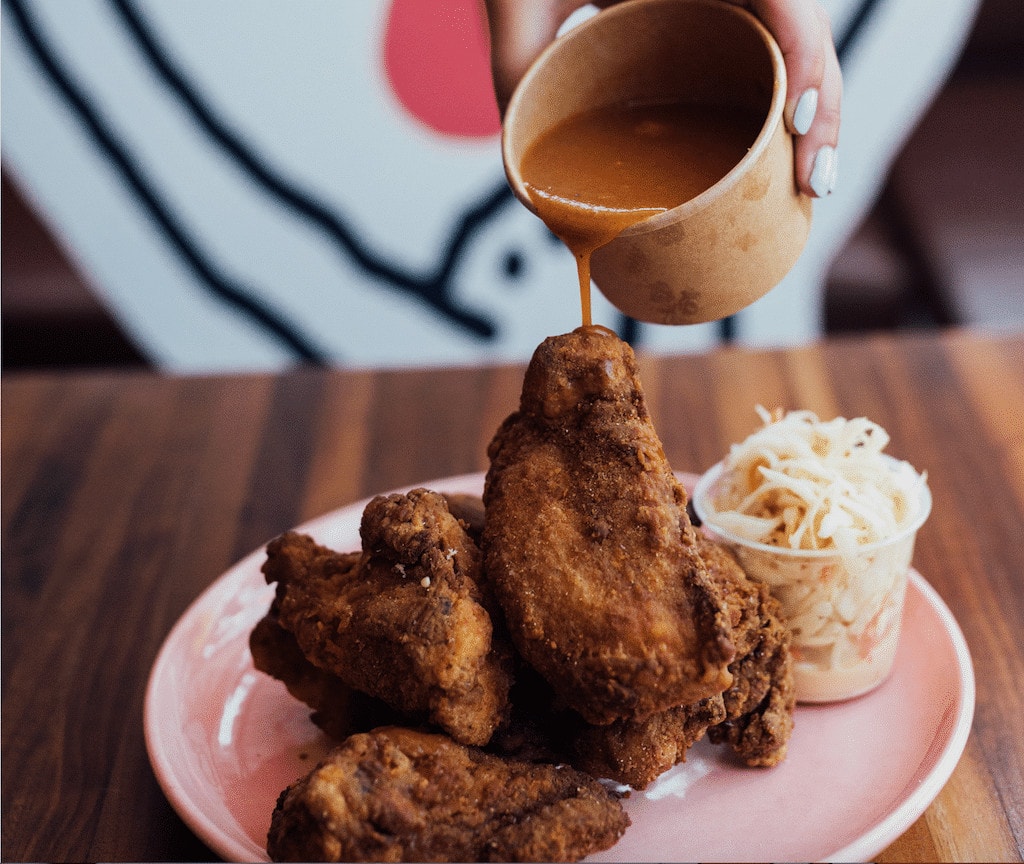 On March 15, Marc-Olivier Frappier and Vanya Filipovic, partners in business and in life, had to temporarily close their popular restaurant/wine bar Mon Lapin due to the pandemic. Two months later, many restaurants in the city shifted their models to include delivery and take-out orders however Mon Lapin tried something different. The restaurant had prepared two fixed menus, one for Easter and the other for Mother's Day and while they were extremely popular, they sold out far too quickly. It forced the team at Mon Lapin to explore another option, "Mon Lapin is at it's best when it's packed — when it's full of energy. Part of the restaurant's soul lies in its space." explains Vanya.
It was upon that reflection that the Casgrain BBQ project was born. The owners didn't see themselves opening Mon Lapin at a reduced capacity, so instead, they decided to reinvent themselves. The temporary new restaurant, operating out of the Mon Lapin space at the corner of Casgrain and Saint-Zotique East, offers an entirely new menu available for delivery and takeout. Marc-Olivier and Vanya are back in action!
The menu at Casgrain BBQ is inspired by traditional Québecois rotisseries. The project harkens back to chef Marc-Olivier's roots having begun his cooking career in a Saint-Hubert restaurant. Chicken, which is sourced from La Ferme Les Produits d'Antoine, is the star of the show and is accompanied by coleslaw and gravy. Additionally, there are a few delicious specials that include roast duck, seasonal vegetables and vegetarian options. The menu is rounded out by a mouth-watering selection of desserts like the strawberry and maple Paris-Brest or a sesame-rhubarb ice cream sandwich.
As with Mon Lapin, the liquid offerings at Casgrain BBQ are the purview of Vanya, who owns the private import house Vins Dame-Jeanne. The exceptional sommelière has prepared a list of lively and energetic natural tipples that include bubbles, beers, ciders, wines, vermouth and some non-alcoholic options as well.
Casgrain BBQ combines comfort with quality and helped us keep our spirits high during the lockdown! We wish the team lots of success, although truth be told, we're still looking forward to seeing Mon Lapin reopen and enjoying a meal in its charming space.
Adapted to English by Clay Sandhu.
Written by Clay Sandhu
Photography by Alison Slattery