Blumenthal : Classic brasserie at Place des Arts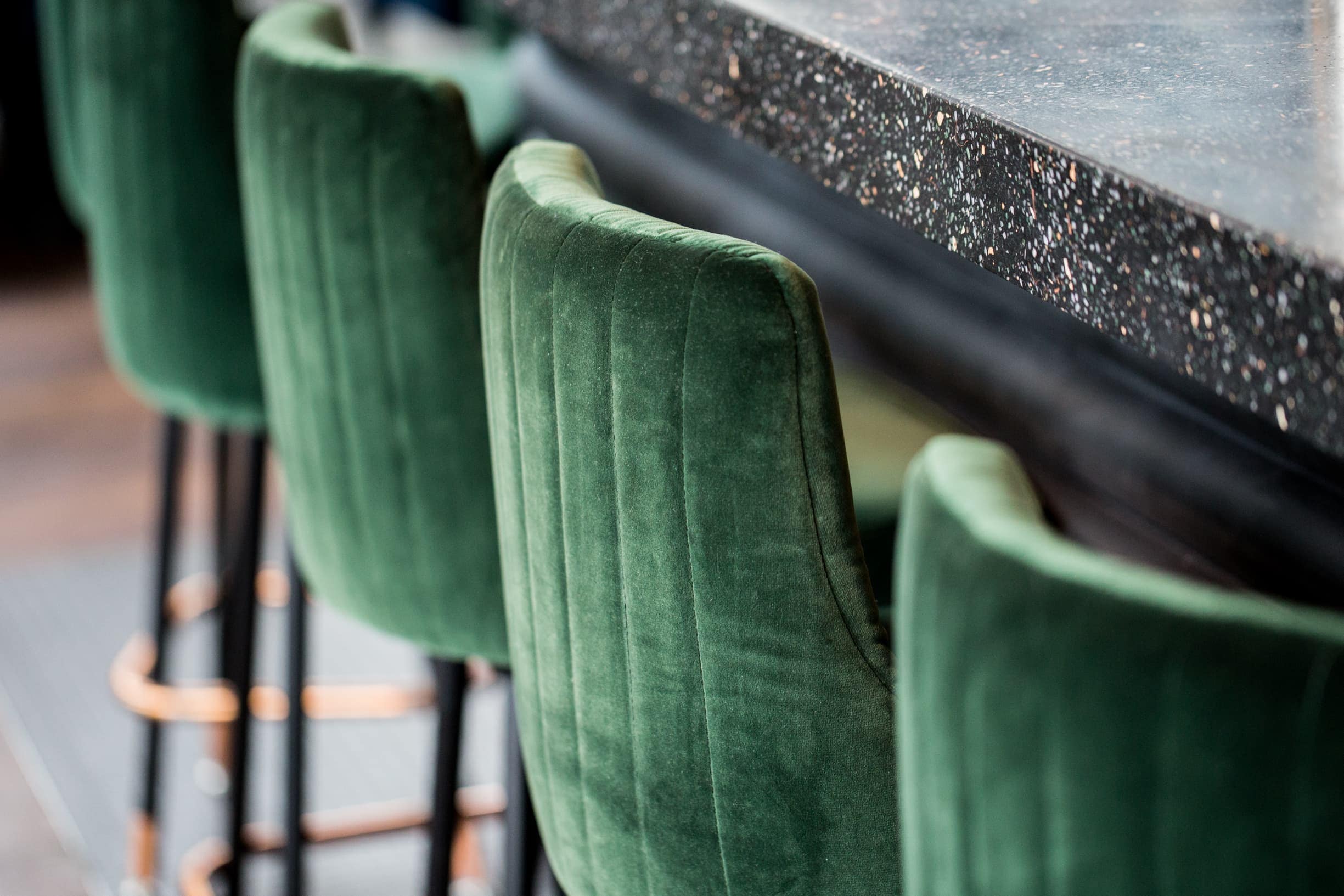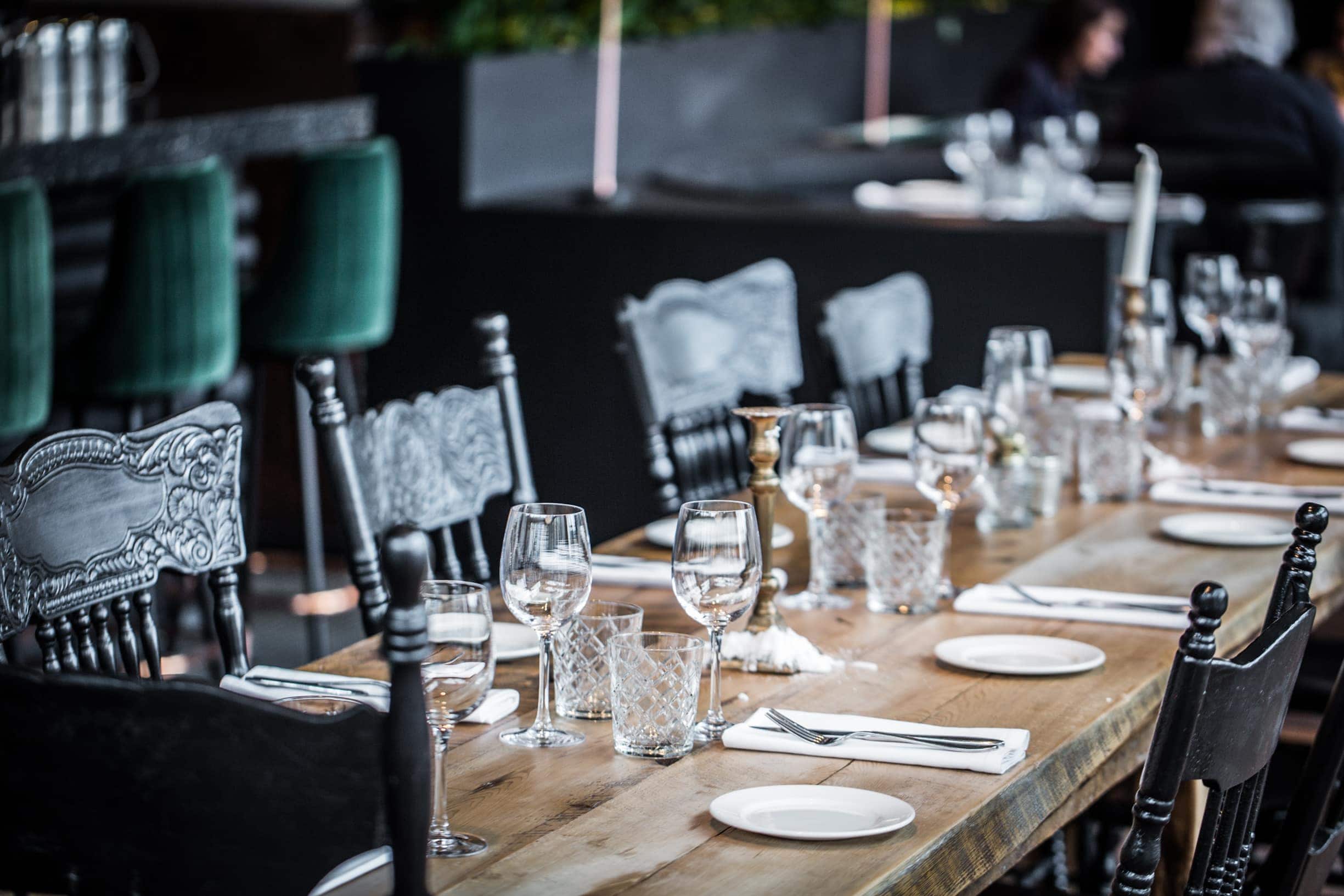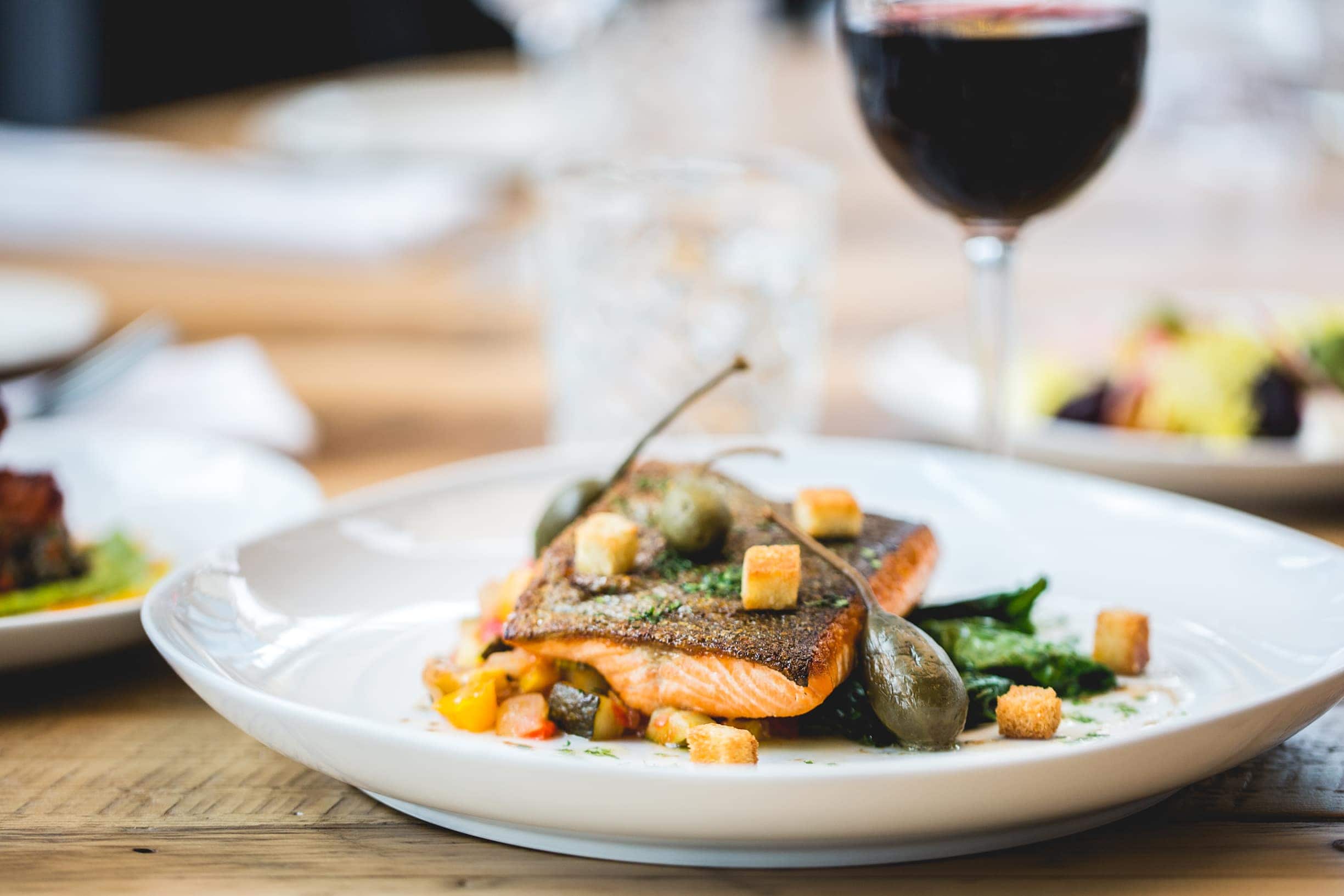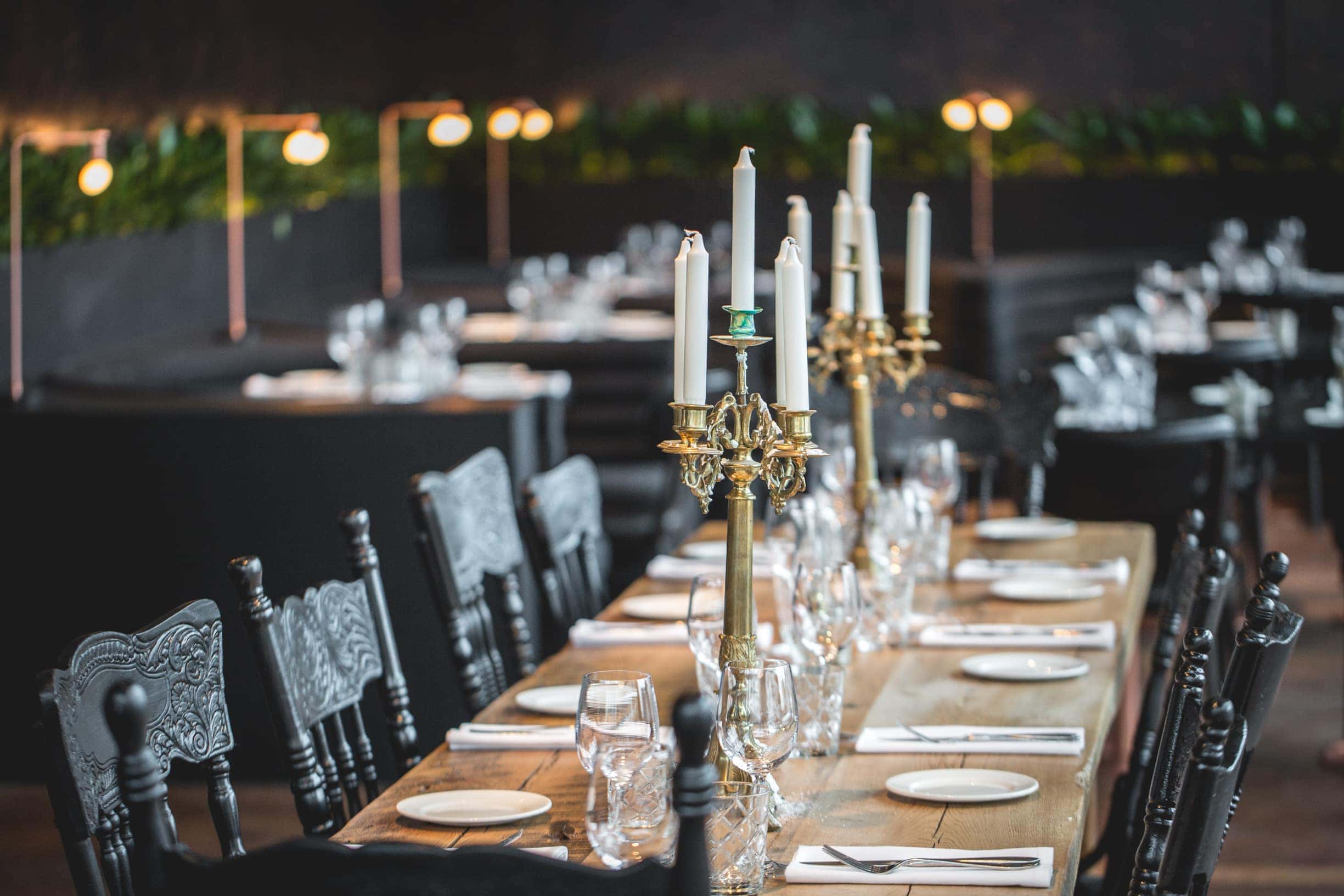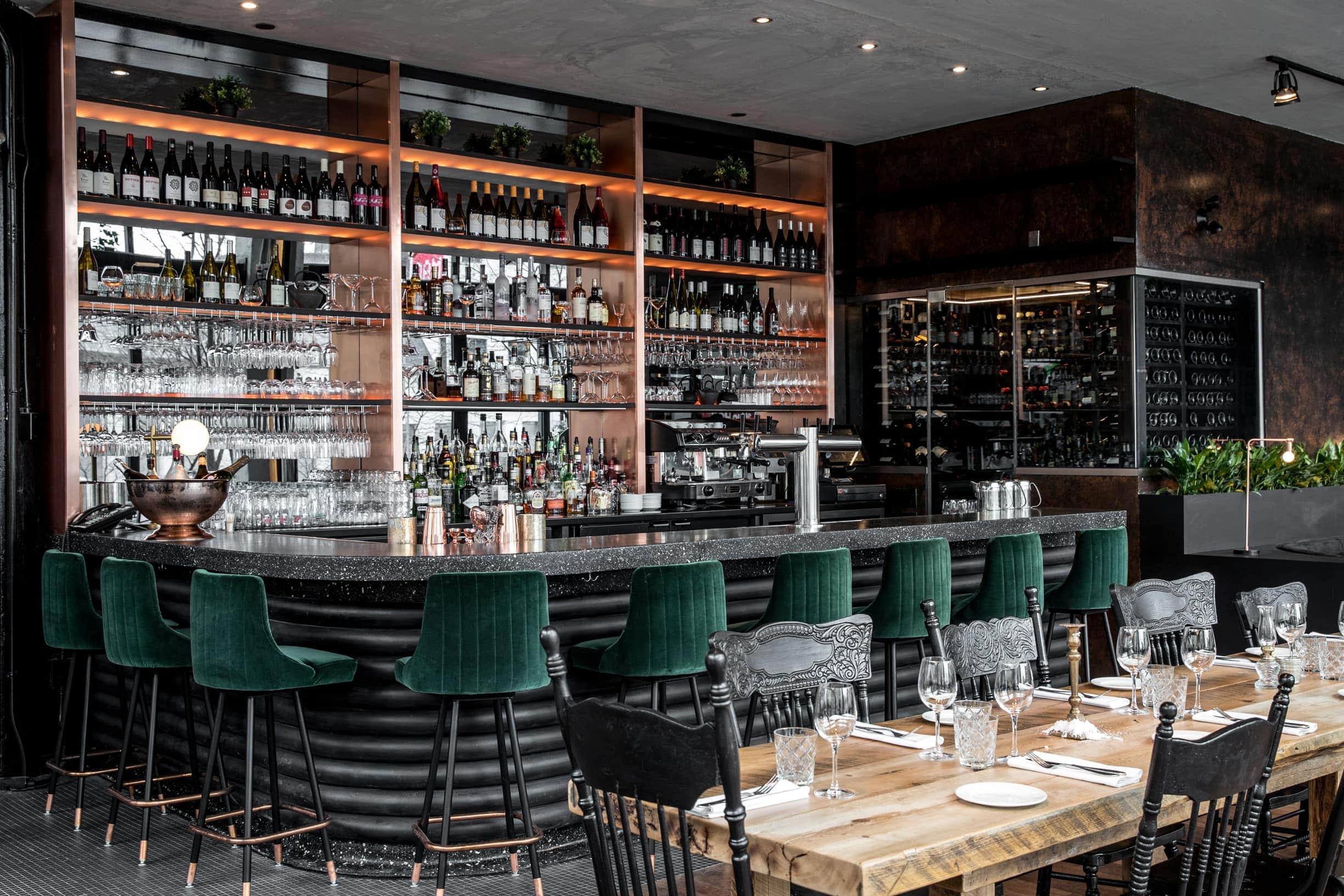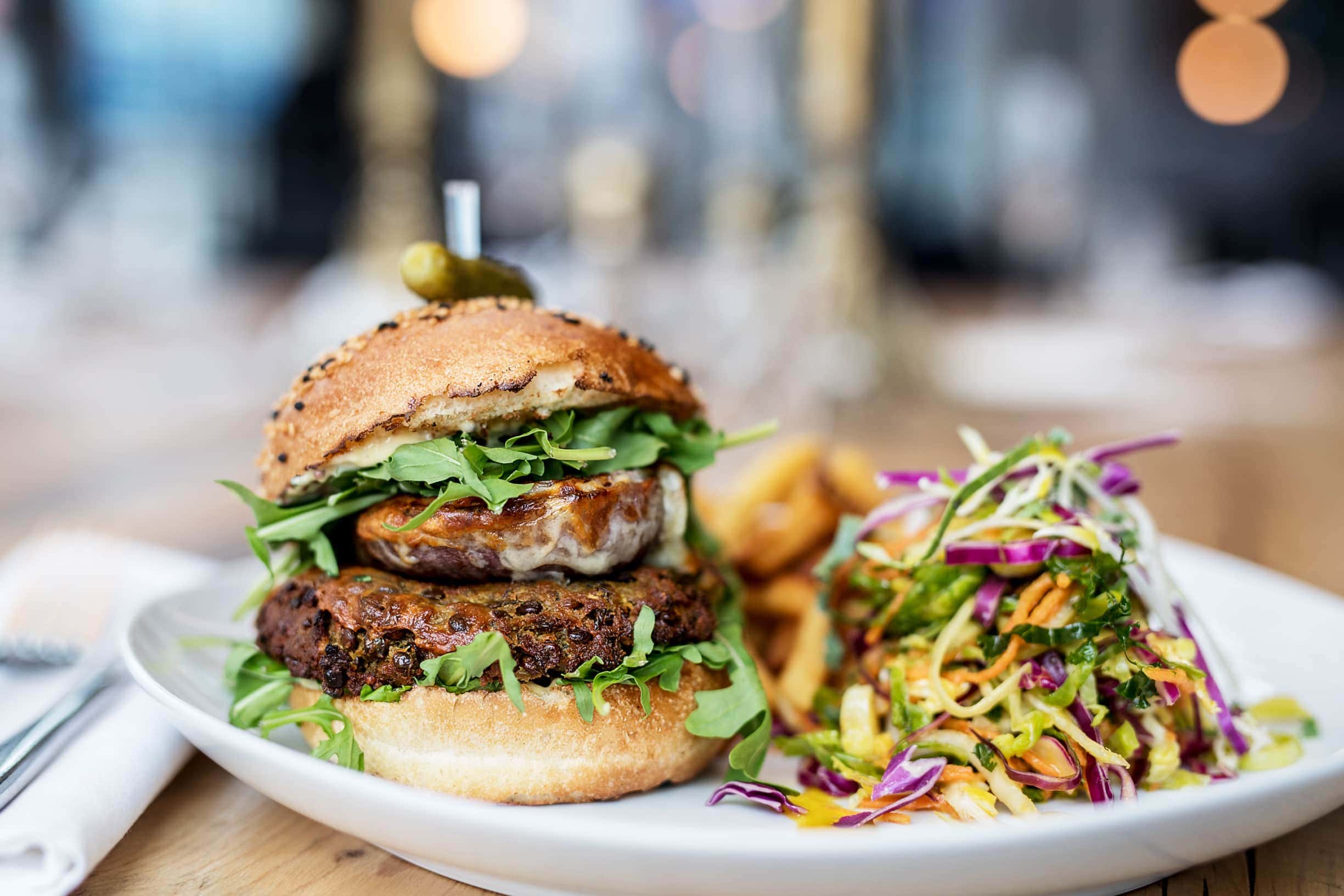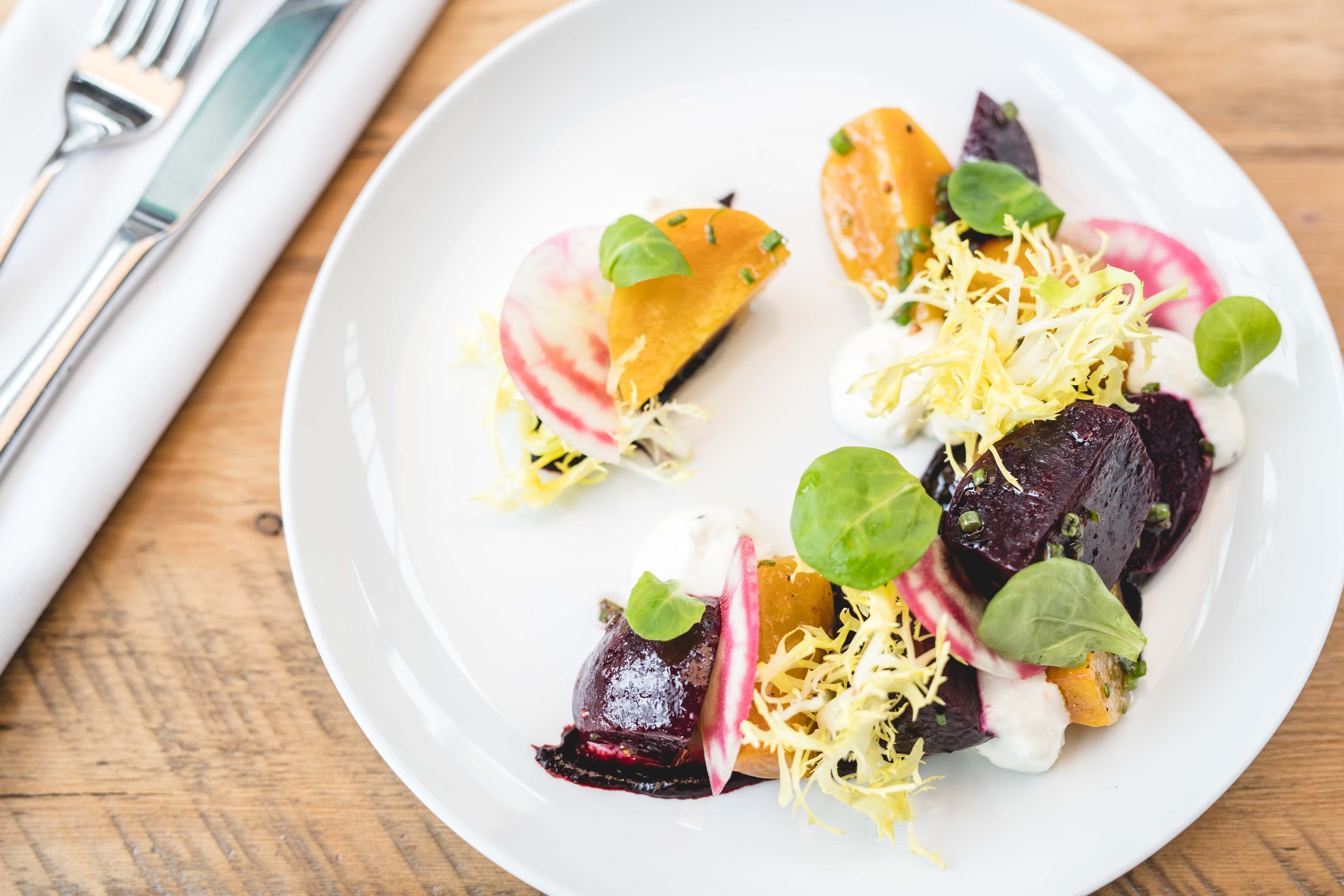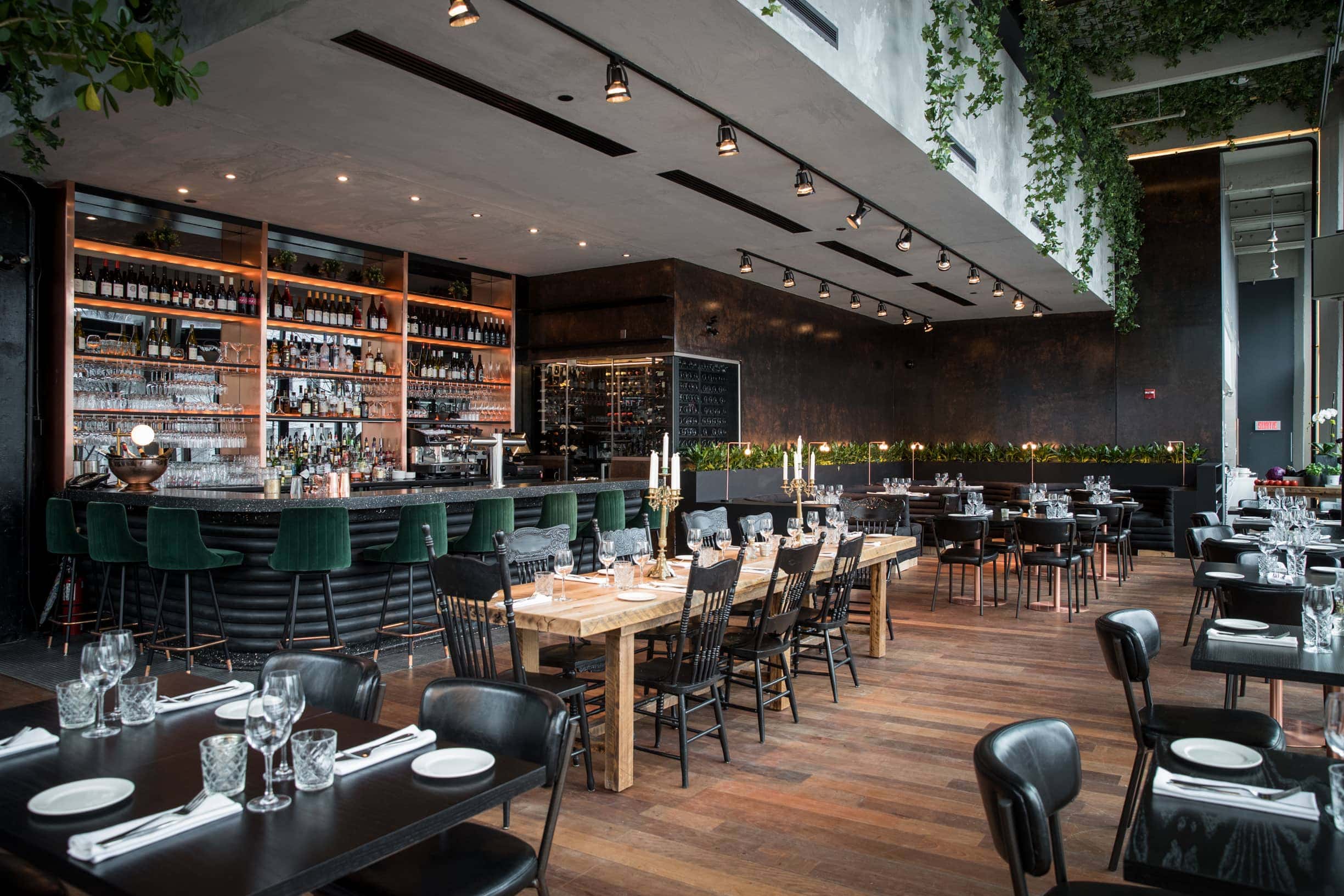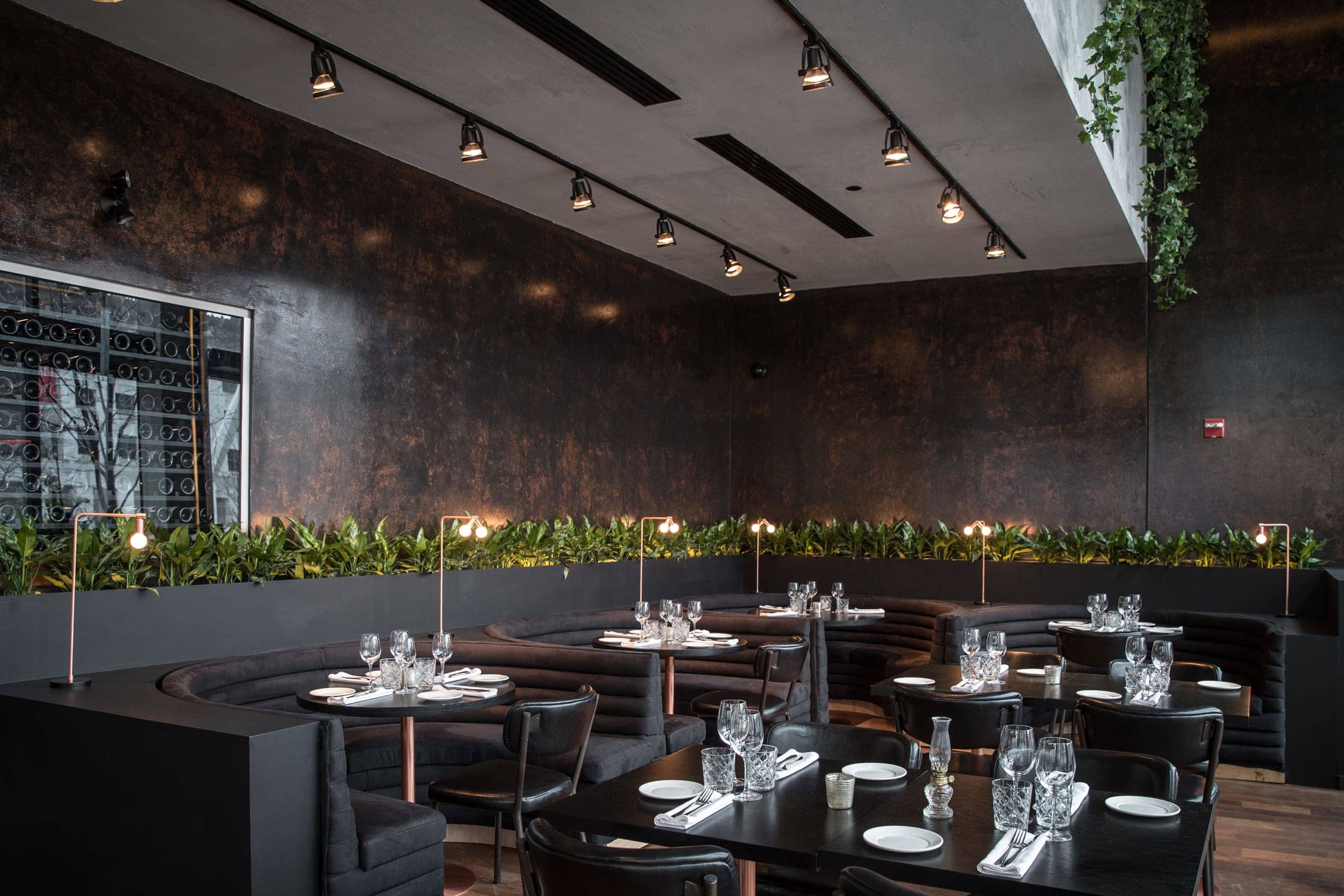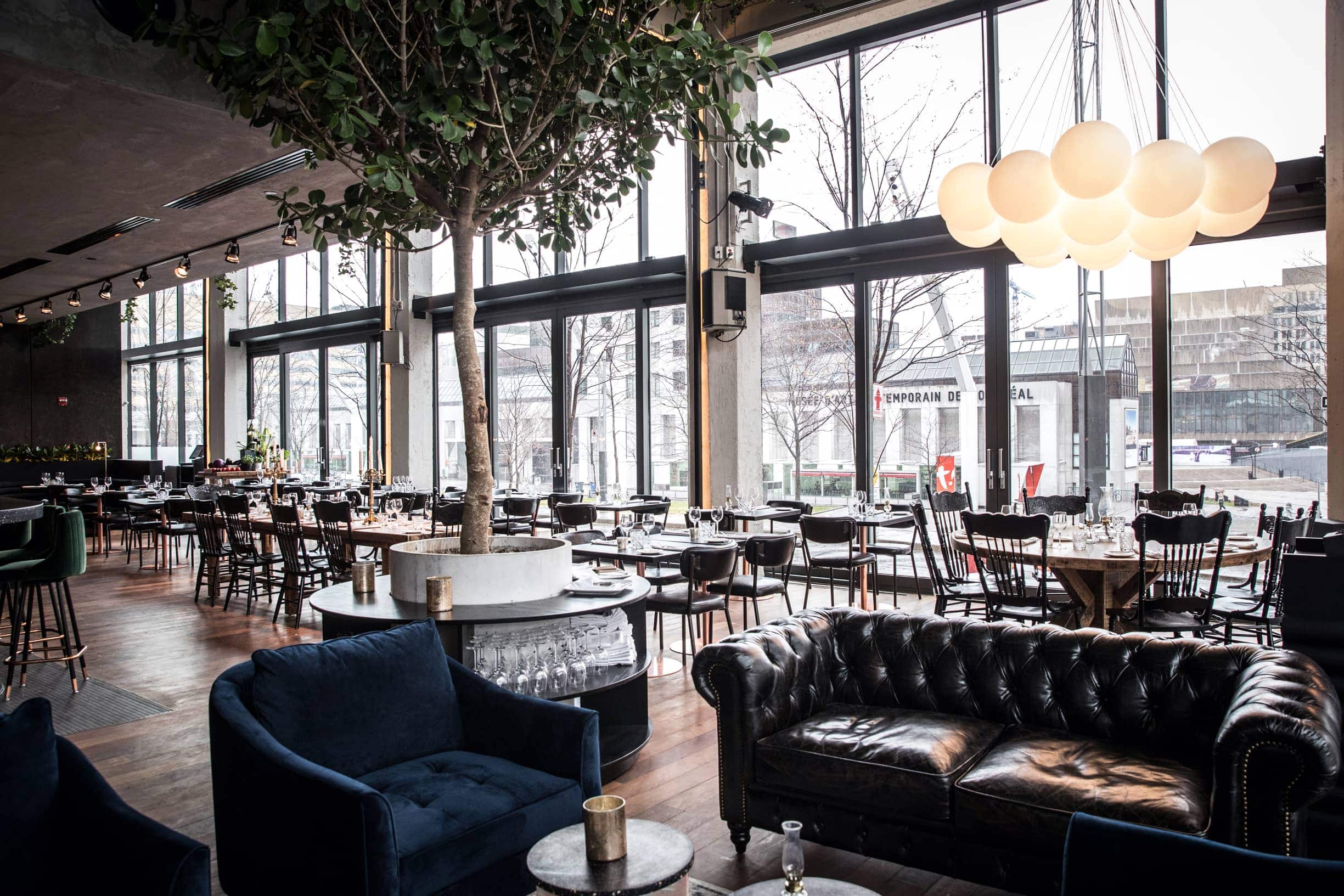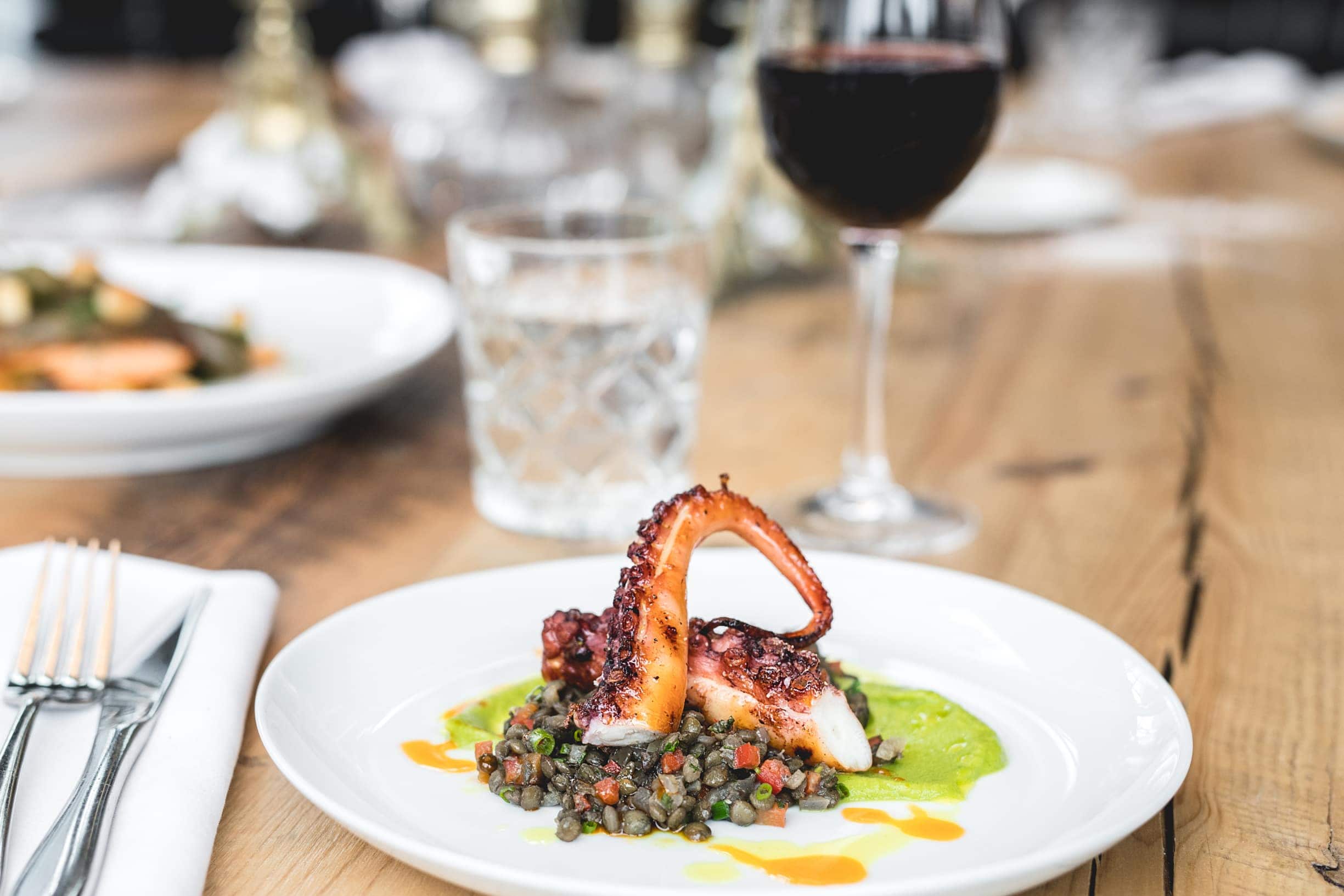 In the heart of Montreal's Quartier des spectacles, Blumenthal is a very inviting space, situated on the Place des Arts. This is fine dining in sophisticated surroundings.
« Blumenthal is the name of the century-old building where the restaurant is located. Blumenthal & Sons men's clothing store was located here, before becoming La Maison du Festival. With our logo, we also wanted to give a nod to the world of jazz and the 1930s. »
Blumenthal has taken over the former premises of the Restaurant Balmoral, and the owners Sarah Bergeron (Auberge Saint-Gabriel), Nicolas Urli (Flyjin, Hà, Jatoba) and Paolo Di Pietrantonio (CPA, partner at Horwath HTL) have joined forces with La Maison du Festival for their project. « La Maison du Festival is pleased to partner with experienced restaurateurs to lead this ambitious project, with the desire to revitalize and breathe new life into this Quartier des spectacles restaurant, » said Jacques-André Dupont, President and CEO of the Festival International de Jazz de Montréal. It is indeed wise to do business with professional restaurateurs when opening a restaurant.
This 1910 building is seeped in history and since 1990, listed on the Canadian Heritage Registry. It was designed in the style of the School of Chicago (beginning era of steel-beamed skyscrapers) through the brief association of two Montreal architects Charles Mitchell and David Ogilvy, son of Ogilvy department store founder & architect of two Ogilvy stores (1896, 1910 same location). Today, it houses not only the Festival International de Jazz de Montréal, but L'Astral théâtre, the Jazz/La Presse+ multimedia library, and of course, Blumental. It is worth noting that Blumenthal continues to be a not-for-profit restaurant and any profits go towards supporting non-paying activities connected to La Maison du Festival.
The interior is quite stunning – it has been completely redesigned by the Gauley Brothers (Foiegwa, Atwater Cocktail Club, Bird Bar, Henden). The decor is classy, modern and original. The designers wanted to link city and countryside, and the living tree placed in the center of the room achieves just this as does all the other green foliage in the space. Even the velvet green bar-height chairs offer a connection to nature. The huge modern harvest table (seats 12) cannot escape the eye, and the country look continues with the original farmhouse chairs that surround it. We like the idea of different spaces with different looks – three small booths for more intimate dining, a grouping of striking blue velvet chairs and more classic dark leather sofas. The restaurant offers « an oasis of greenery in an urban environment ». All in all, there is seating for 80 and in the summer, this is expanding to a 150-seat terrace, a huge attraction for anyone heading to the Quartier des spectacles.
The menu proposes uncomplicated food that is easily enjoyed. Chef Rémi Brunelle (Leméac, Albert Bistro) has come up with a Montreal brasserie menu : excellent moules frites, pan-fried trout, orecchiette, Cornish game hen, grilled lamb sirloin, beef steak, hamburgers, etc. ($19-$29). Blumenthal also offers starters – a few salads, octopus and tartare ($6-$17) and small bites such as deviled eggs, charcuteries, cheeses, vegetables ($5-$24). The dishes are well-made and the portions are generous. We can recommend the moules frites, burgers and the house tartare; thank you Blumenthal, for the invitation. The wine list starts at $39 a bottle and is the work of Jean Benoit Hinse.
This Montreal brasserie is a very good location for any rendezvous such as business dining, 5 to 7 drinks, pre- or post-show meals, and evening dinner with friends. We enjoy eating well-made classic dishes in this beautiful setting and as for the terrace ……. Can't wait ! Blumenthal is perfectly situated to be THE go-to place in the Place des Arts – a welcoming restaurant in the city centre.
Written by Élise Tastet