A new innovation: Chocolate as nature intended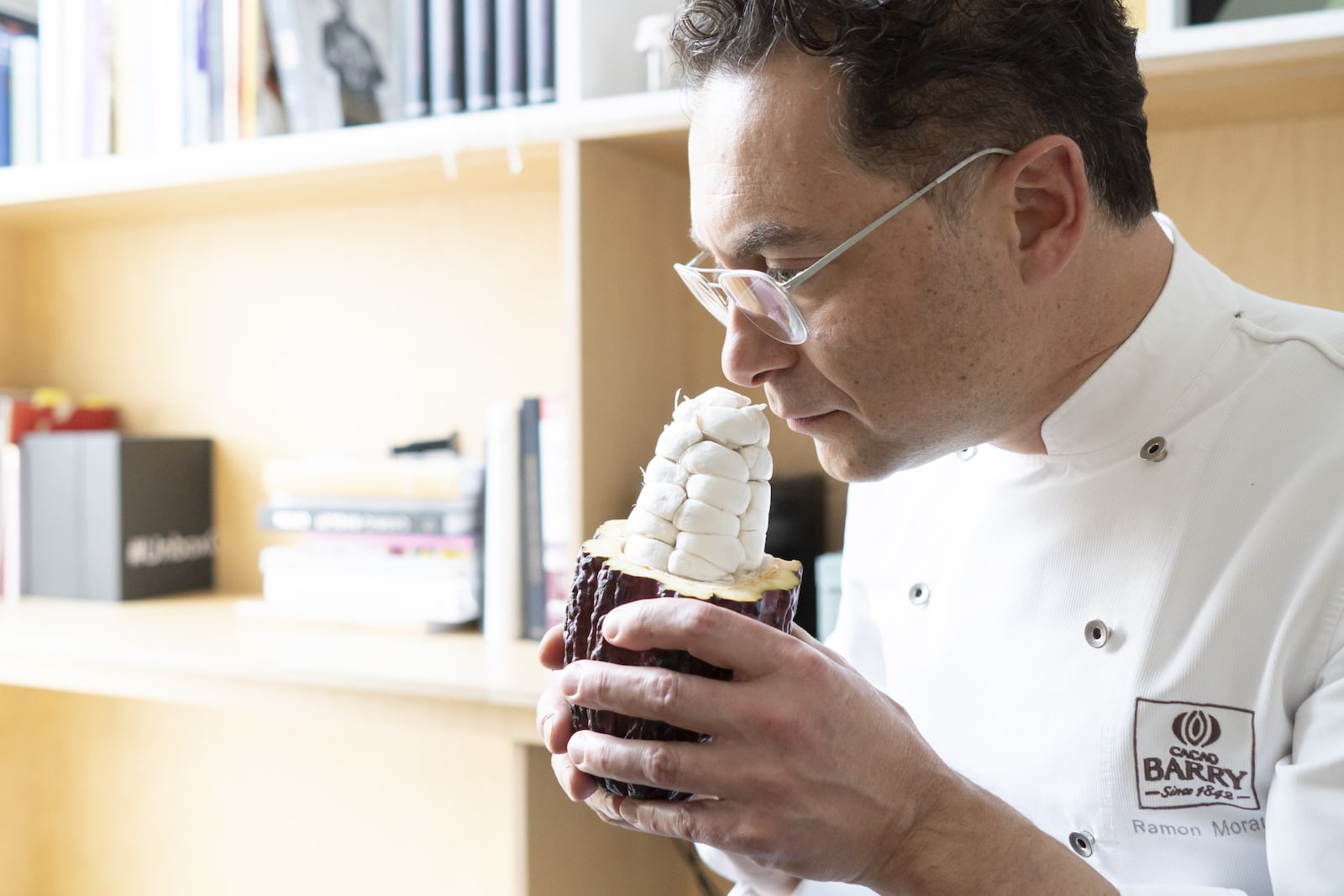 Cacao Barry presents its brand-new chocolate, WholeFruit Evocao™, made from 100% pure cocoa fruit, with no added sugar, lecithin or vanilla. The result? A truly unique and fruity chocolate!
Several chefs from all over the world participated in the creative process of this innovative product—which is nothing less than a revolution in the chocolate world.
Good for you and for the planet
WholeFruit Evocao™ chocolate is the first of its kind from Cacao Barry and is 100% sustainably produced. With its fruit notes and natural acidity, reminiscent of exotic fruits (fresh mango, lemon, tangerine, passion fruit), this chocolate stands out from the rest. All the freshness of the cocoa fruit is found in this innovative chocolate, which respects the work of farmers and nature. The WholeFruit, with its rich aromatic palette, is a journey that opens up new flavours to discover.
Evocao™: A long time in the making
For nearly two years, several artisans have participated in the creation of the WholeFruit Evocao™ chocolate. The result is exceptional, without compromising on the taste and quality of the product.
Mathilde Fays—of Chocolaterie Fays—has nothing but good things to say about Evocao™. "It's a simpler product, closer to agriculture, to the tree, to the fruit. For a first experience, I wanted people to be able to taste pure chocolate, with a few additional touches. And so, there is the tree made only of chocolate, to which we added pink berries, candied ginger, and bay leaf powder. This way, you can really taste the subtleties of the chocolate, while still tasting its different combinations. In the future, I plan to incorporate it into a pâtisserie or a fine chocolate bite."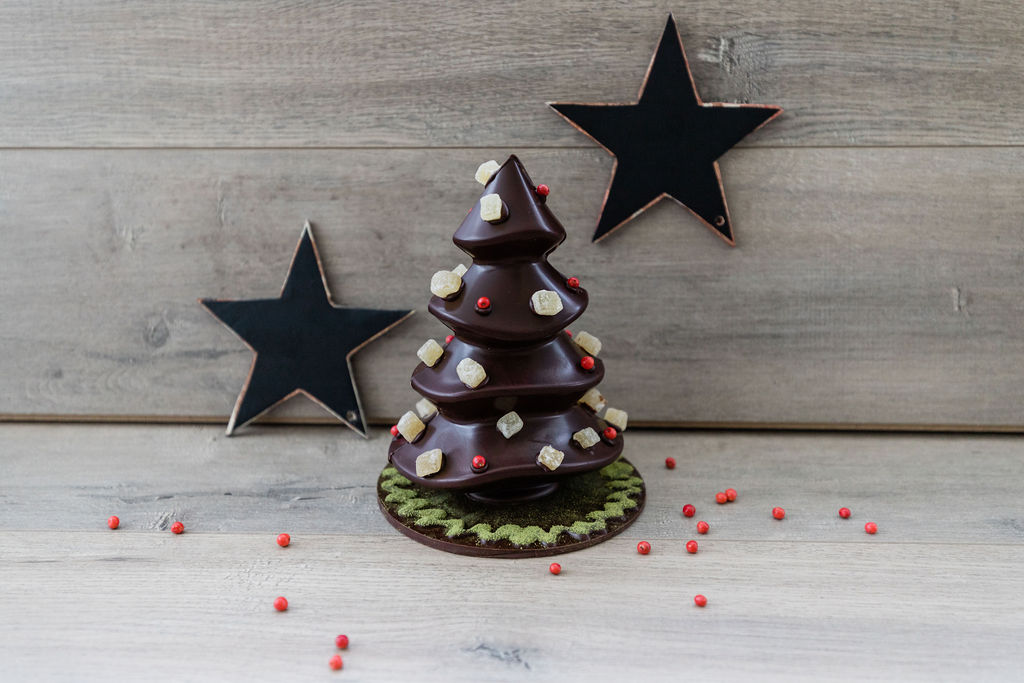 At Chocolaterie Samson, Nancy Samson is very inspired by the fact that WholeFruit Evocao™ "… is made 100% from nature, is 100% natural, and has no additives. This product meets the needs of our customers. I wanted to keep it raw to preserve its value. We appreciate its unique taste in its natural form."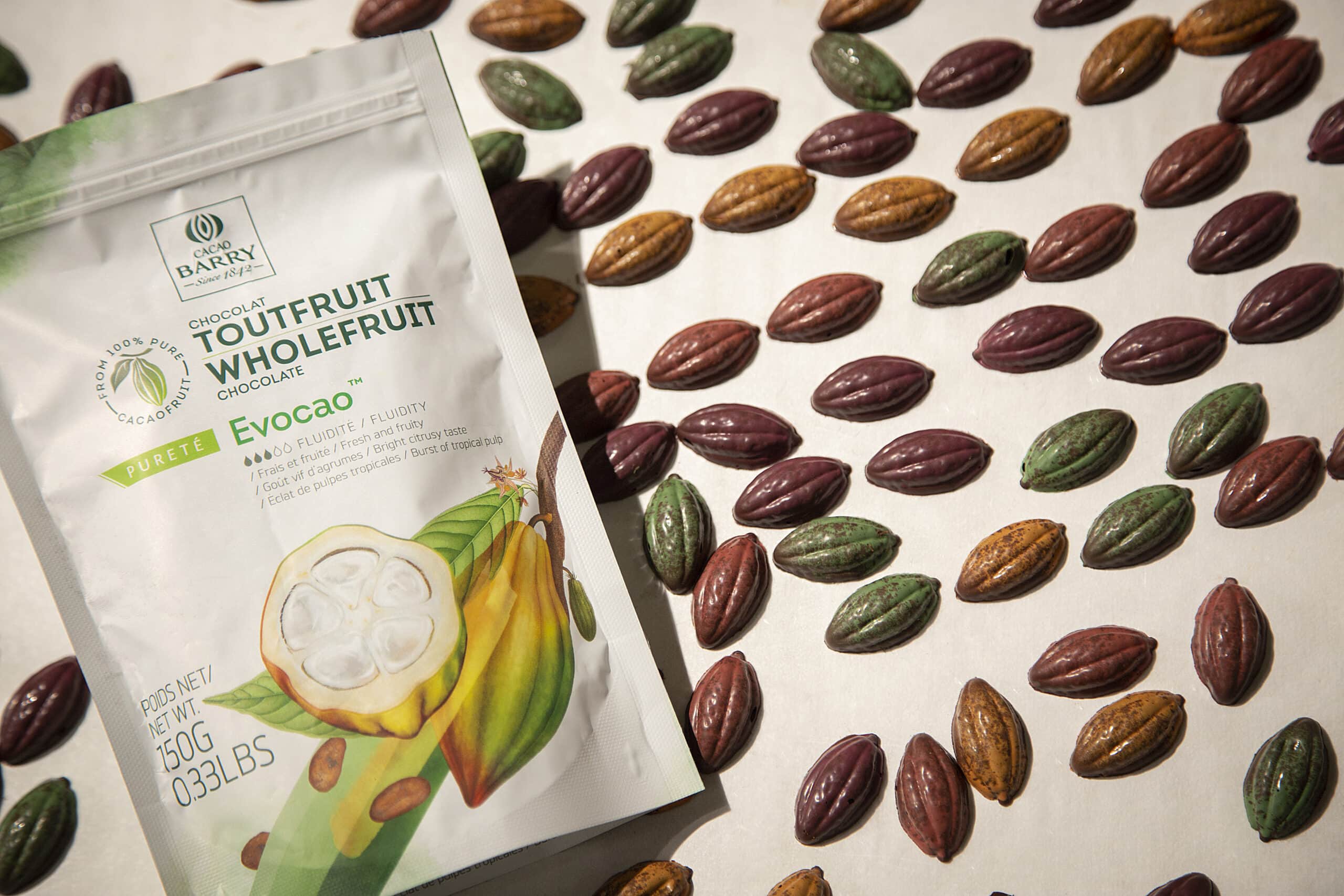 Chocolat Boréal's chef chocolatier—Ludovic Fresse—loves this product for "… its strength of character of a chocolate that assumes its personality." Further, he recommends it to his clientele because "… it reminds us that chocolate comes from a fruit, the pod," something we too often forget. This year, he created the Napolitain Evocao™.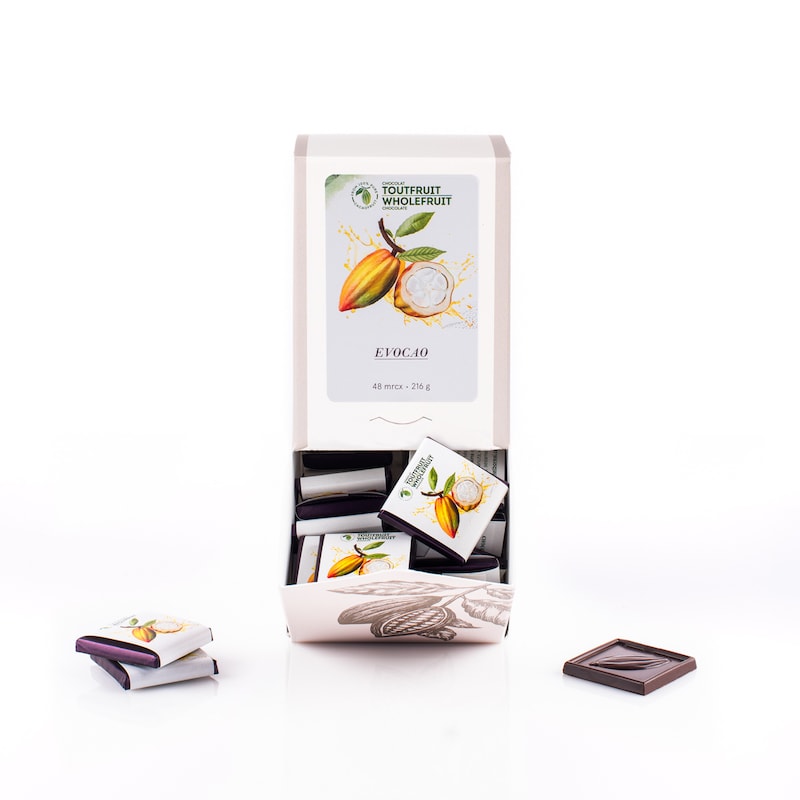 Chloé Migneault-Lecavalier of Lecavalier Petrone offers an Evocao™ caramel and passion fruit chocolate bar with hazelnut praline. What she likes about this chocolate is that "Evocao™ has all the subtlety of the pod. You can taste the pulp with its exotic fruitiness and the bitterness of the bean. For us, it was important to bring out all these flavours. That's why we decided to make an Evocao™ caramel with the passion fruit for the exoticism of the passion and the bitterness of the caramel."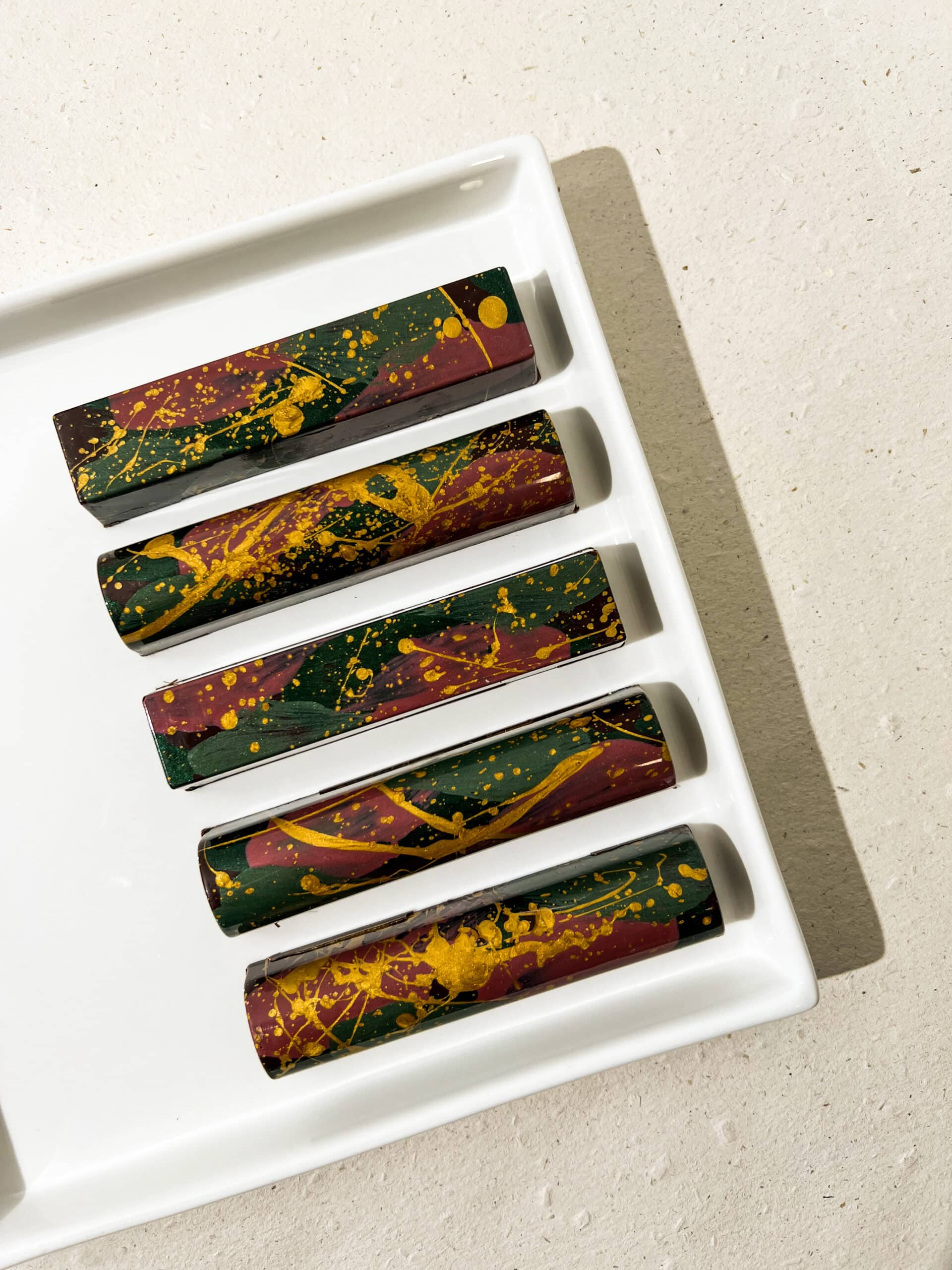 On the Farine et Cacao side, Christian Campos created an Evocao™ & Passion Fruit confection. Offered for New Year's Eve, this treat has the texture and strong citrus notes of WholeFruit Evocao™ chocolate and is accompanied by caramel and passion fruit. Christian Campos had an immediate love for this chocolate. It was, for him, "… an opportunity to explore a new product by working with chocolate in a way that it can be savoured and appreciated in its fullest splendour."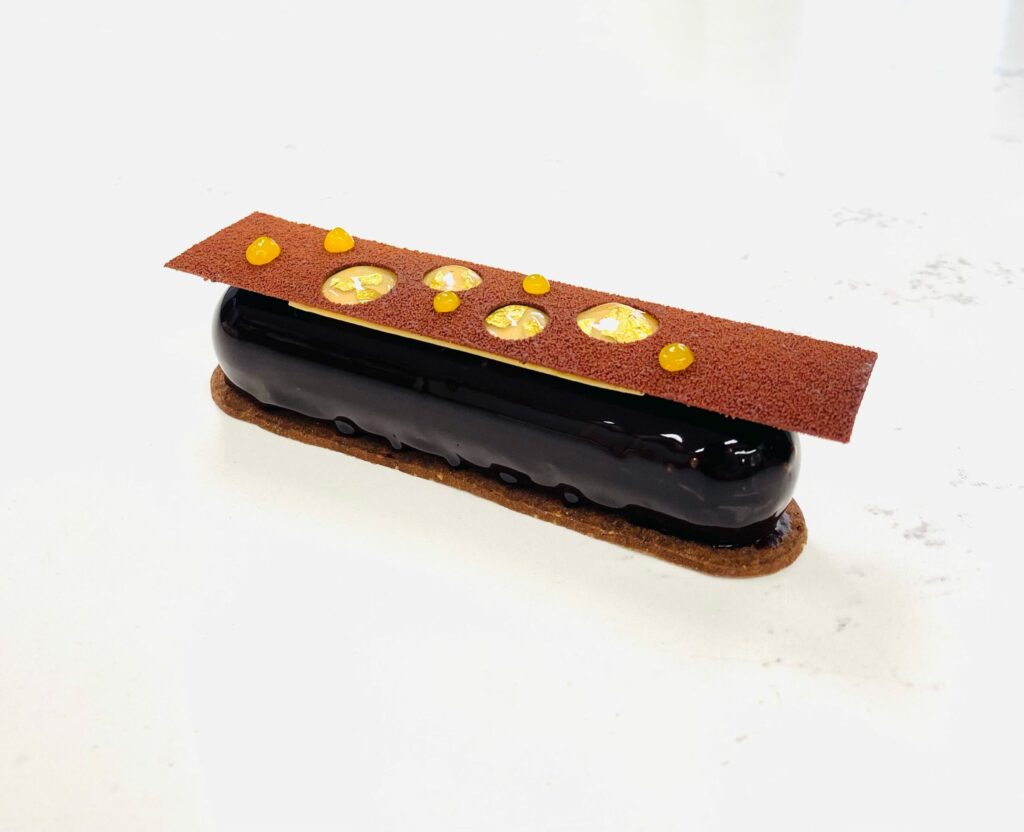 As for Roland Del Monte of L'Art Glacier, he loves using this product to create ice cream because "… WholeFruit chocolate inspires me to do something new in terms of taste and how to harness the strengths and qualities of the pod," which is sure to satisfy his customers!
All the products from the boutiques we mentioned are available for purchase.
Lastly, note that three other products made with WholeFruit Evocao™ will soon be available at Confiseries Erico in Quebec City, at Julie Vachon Chocolats in Deschambault on the shores of the St. Lawrence River, and at Chocolaterie Couleur Chocolat in Gaspésie.
With the holiday season approaching, WholeFruit Evocao™ is the perfect Christmas stocking stuffer and will delight all chocolate lovers!
Discover our favourite desserts, right here.
Written by Sophie Monkman