Michele Chiarlo : A story of family and great wines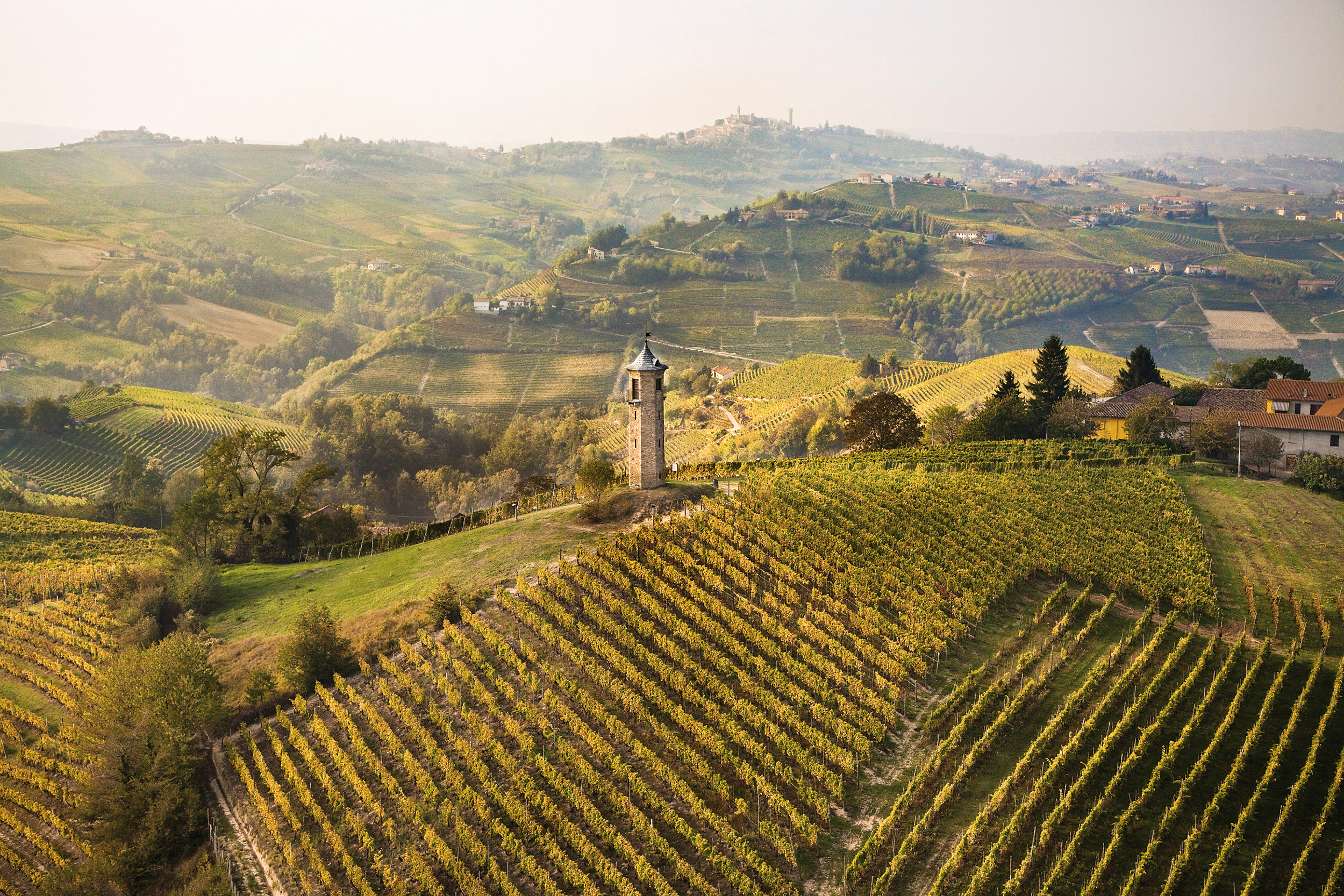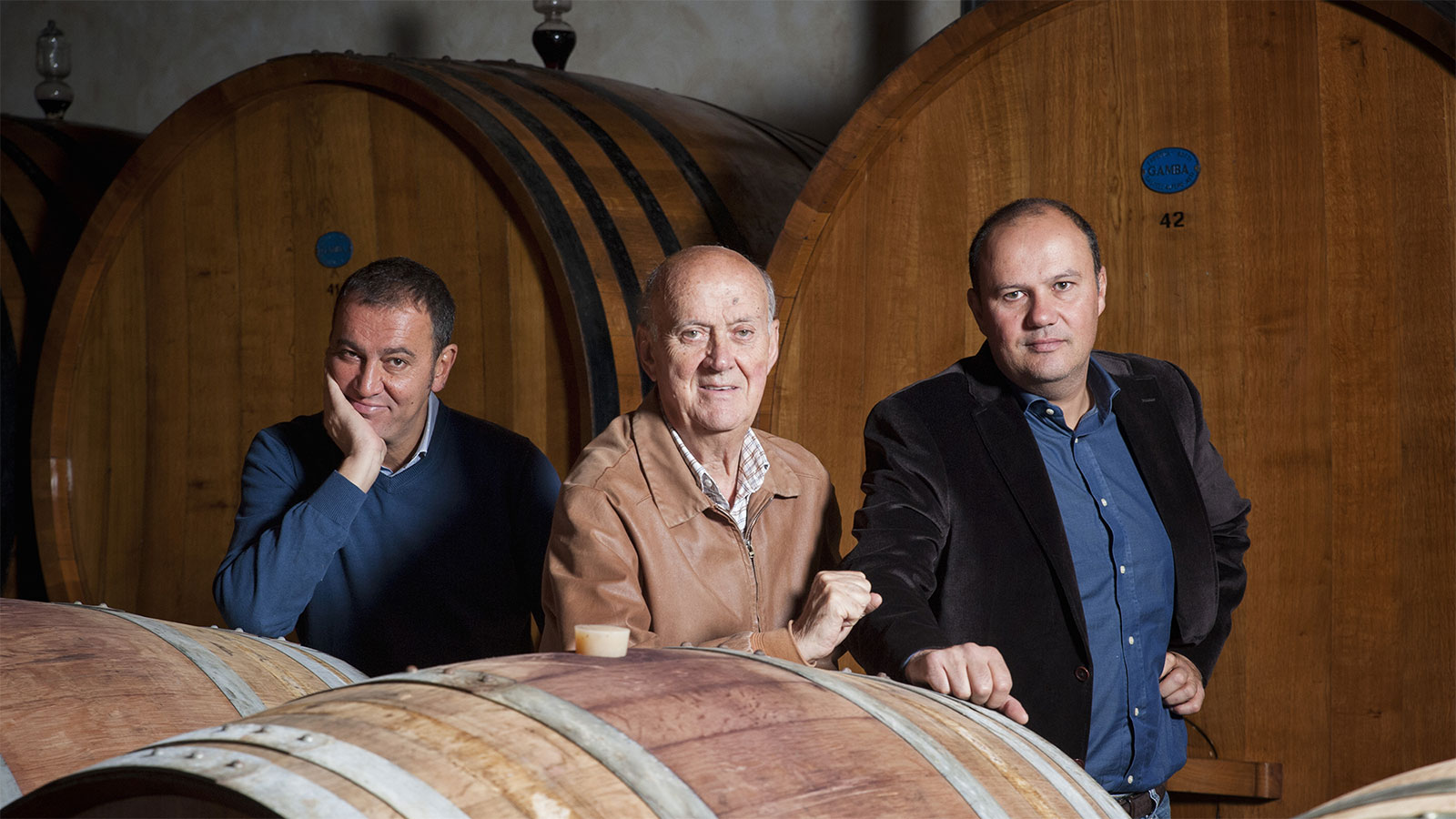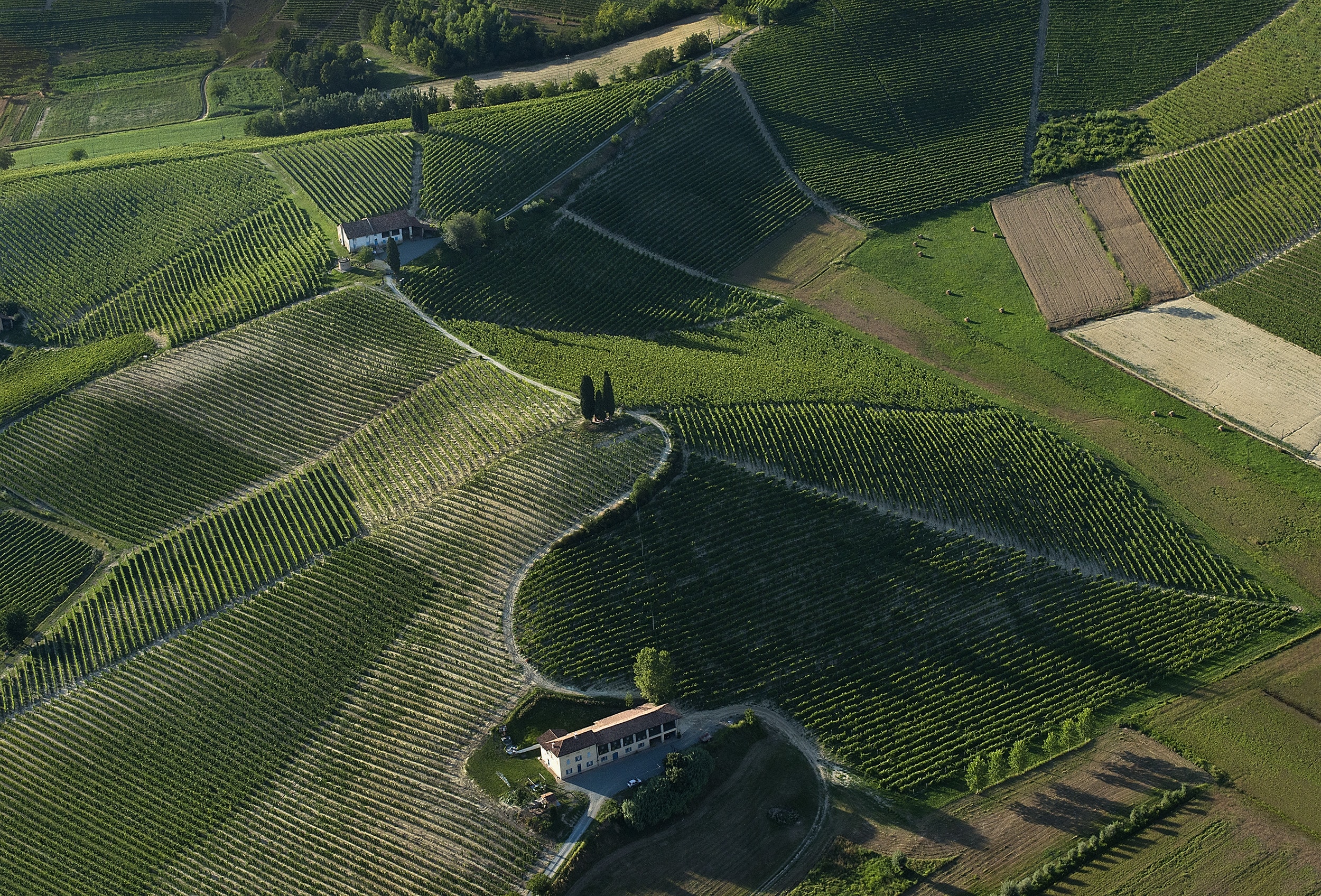 In the prestigious region of Piemonte, famous for its illustrious Barolo and Barbaresco, the wines have this unequivocal smell of an ancient dusty book. Some story they must tell! But for Alberto Chiarlo, of Michele Chiarlo wines, it takes more than a sniff of the bouquet to "get a real sense of place". Under the layers of spicy, savoury and floral flavours, with fresh red and black berry, and plum, lies the history and culture of a unique land that one must understand first.
The Michele Chiarlo winery, located in the commune of Asti, slightly east of Barolo, is home to a humble family born and raised. Alberto Chiarlo and his brother Stefano are the second generation of fine winemakers. But the experience of working in the field and the passion for wine goes back 150 years.
"Everyone in the family is involved in the wine", Alberto says. What led to the first bottling in 1956, was that Michele Chiarlo, Alberto's father, had graduated from oenology school. "Education was essential. The natural evolution was to make better wine, because that was the goal."
In Asti, the vineyard is perfect for Barbera — the second most praised indigenous variety from Piemonte after Nebbiolo —, which is the brand's battle horse. South facing, on the superior and most sunny part of the hill, the Barbera reaches top maturity while still keeping its tangy sour cherry and acidic character.
Le Orme is the perfect example. It's meant to "drink fresh (15 degrees) with fish, pasta and tomato sauce", or even better, with the traditional appetizer, salame cotto ('cooked salami').
"When you want to have fun, you drink Barbera", says Alberto.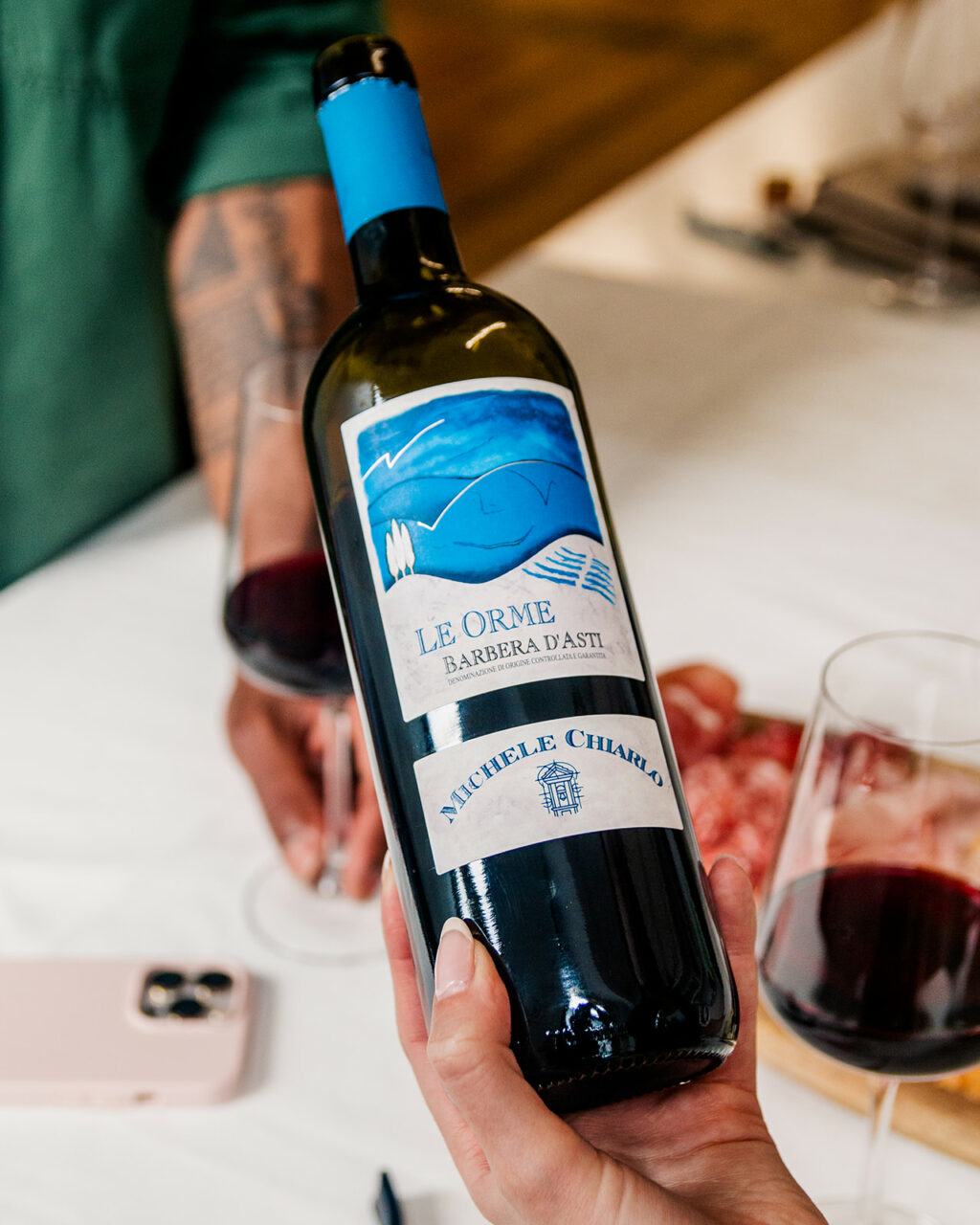 Nizza: the new kid on the block
But watch out! "There is a new kid on the block", says Alberto: Nizza. This small area covering 19 villages (against 150 in Barbara d'Asti), makes premium wines because of lower yield and replanting with better clonal selection. The Barbera from Nizza is "more powerful, age-worthy and oaked in small barriques", and pairs beautifully with agnolotti (ravioli stuffed with three different types of meat) coated with a roasted sauce, strongly suggests Alberto.
"Nizza is becoming for Barbera what Barolo is for Nebbiolo", as the president's brother recently claimed, he adds.
Speaking of which, the Chiarlo family has been making single vineyard Barolo since 1978 with 100% Nebbiolo. Alberto compares the local grape to "Pinot noir with an armour", a "strange animal" that needs to be explained to the customer.
On this dazzling commune, located south-west of Alba, the eleven villages producing Barolo wine — one of which is called Barolo — are then divided in specific vineyard sites known as 'crus'. On this seemingly very complex mosaic of 'terroirs', it's worth remembering Cerequio and Cannubi. Not only is that where Michele Chiarlo has its vines, but they are in fact "among the five best crus" in all of Barolo.
So close, yet so far, Cerequio, in La Morra, and Cannubi, in Barolo, reveal to be totally different in style, which can be explained by the distinctive soil and exposure.
«Cerequio is more about balsamic, meat, eucalyptus, and black berries, combined with very present tannins. It's austere in the mouth, seducing on the nose. Cannub, on the other hand, is the prototype of what you think about Barolo: dark colour, black fruit, chocolate, spices, leather, softer tannins.»
– Alberto
A gateway to Barolo
The vines here are uniquely organised in terrasses, shedding perfect sunlight on the grapes, enabling great ripening, for a softer mouthfeel. Alberto suggests drinking their Cannubi within 6-7 years and to wait 8-9 years before drinking Cerequio.
The best gateway to these crus is their Palas Barolo, democratic in price and with immediate drinkability. Pairing Barolo, for Alberto, is best with a movie or a book, he shares earnestly. "It is perfect for two-hour drinking, because it needs to breathe." But it's safe to say that Barolo is a great partner for grilled and braised meats, such as veal, beef or venison, or strong blue cheese and truffles.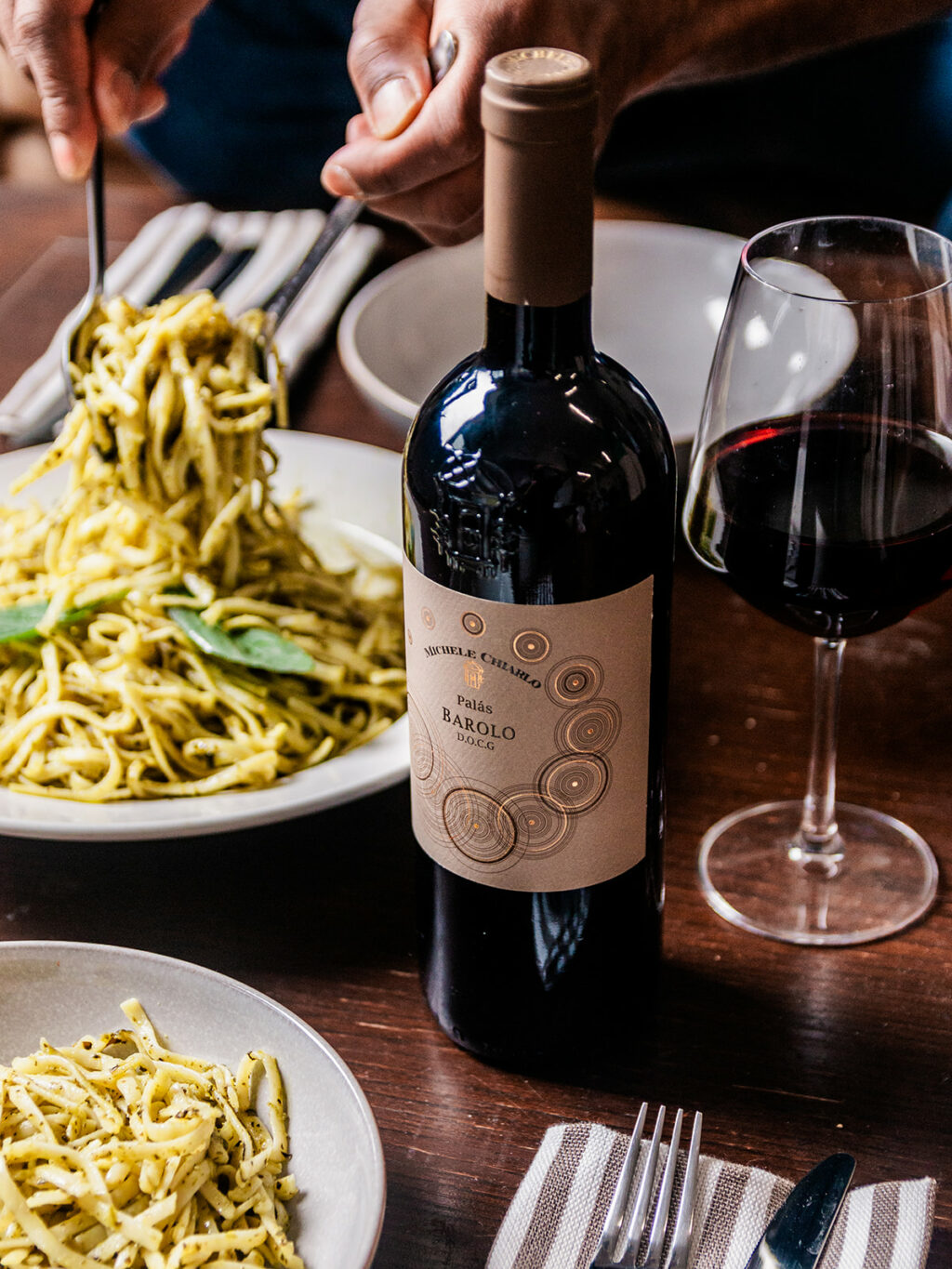 It's important to mention that Michele Chiarlo is a thriving brand that values tradition, purity and sustainability in the vineyard, the winery, and at their high end restaurant in Palas Cerequio, rising at La Morra.
«We believe in not covering too much. Not showing the ego of the winemaker or the chef. Cooking or winemaking, it's the same. We are classic. Fermentation is done in open vats, with long macerations and ageing in large barrels (botti). We haven't changed in 60 years. »
– Alberto
When tasting any wine from Michele Chiarlo — one should not forget the perfect meal finisher that is Nivole Moscato d'Asti — there is no doubt we are in Piemonte, and that's what they're hopeful for. But nothing compares to stepping foot directly on site. And as a bonus to warm greetings, unbelievable wines, and the devastatingly beautiful view from the Relais Palas Cerequio, the Michele Chiarlo winery offers local artifacts in the vineyard. How cool is that! The Art Park La Court "is set within a landscape recognised as a UNESCO World Heritage Site", and provides a pop-art touch to the whole thing.
«We love art and find excuses to put art in our lives.
Besides, 'winemaking is a combination of nature and art.»
– Alberto
I bet we'll all see eachother soon in Piemonte!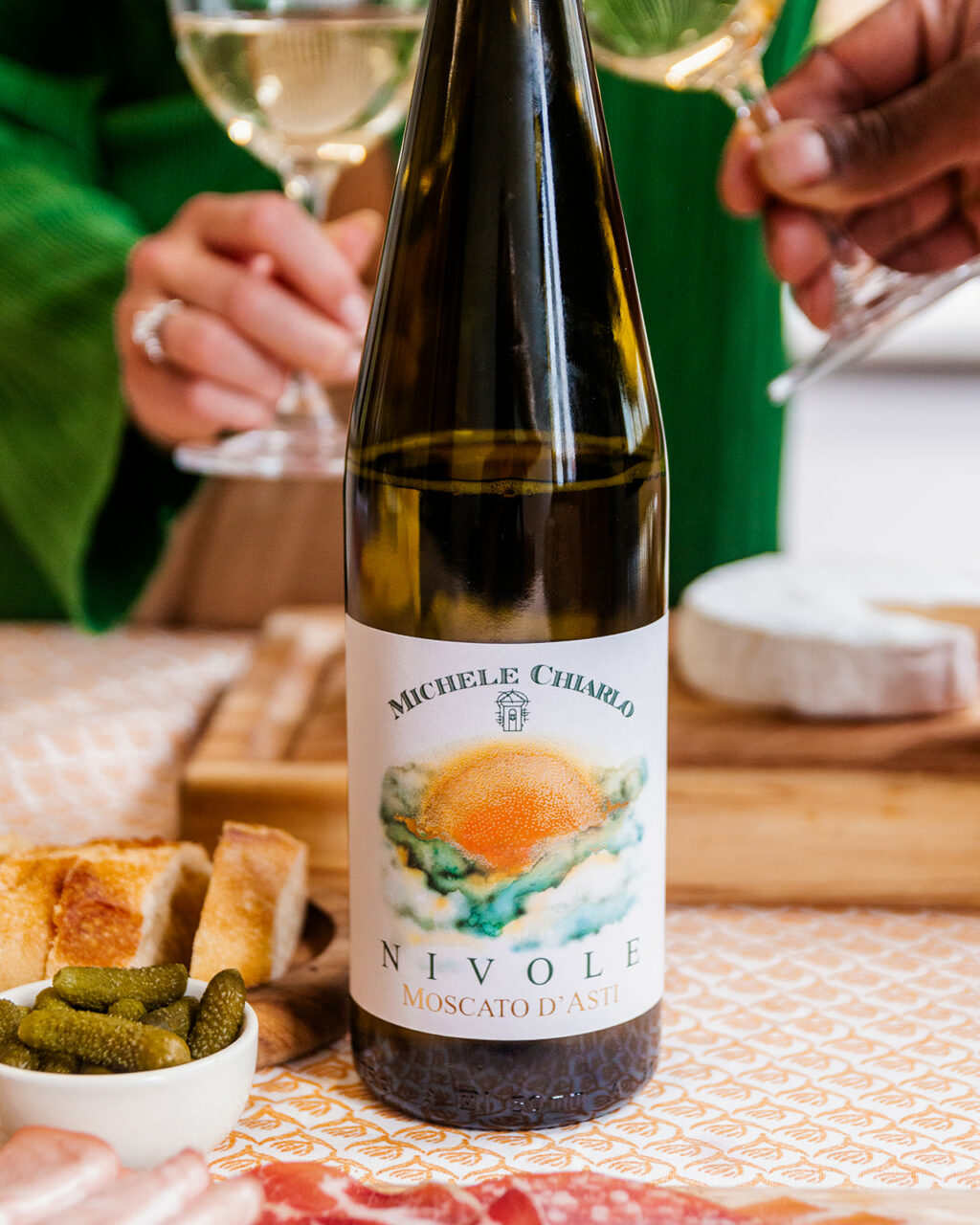 Written by Gabrielle Bolland