Les Rites Berbères: amazing couscous and superb BYOB terrace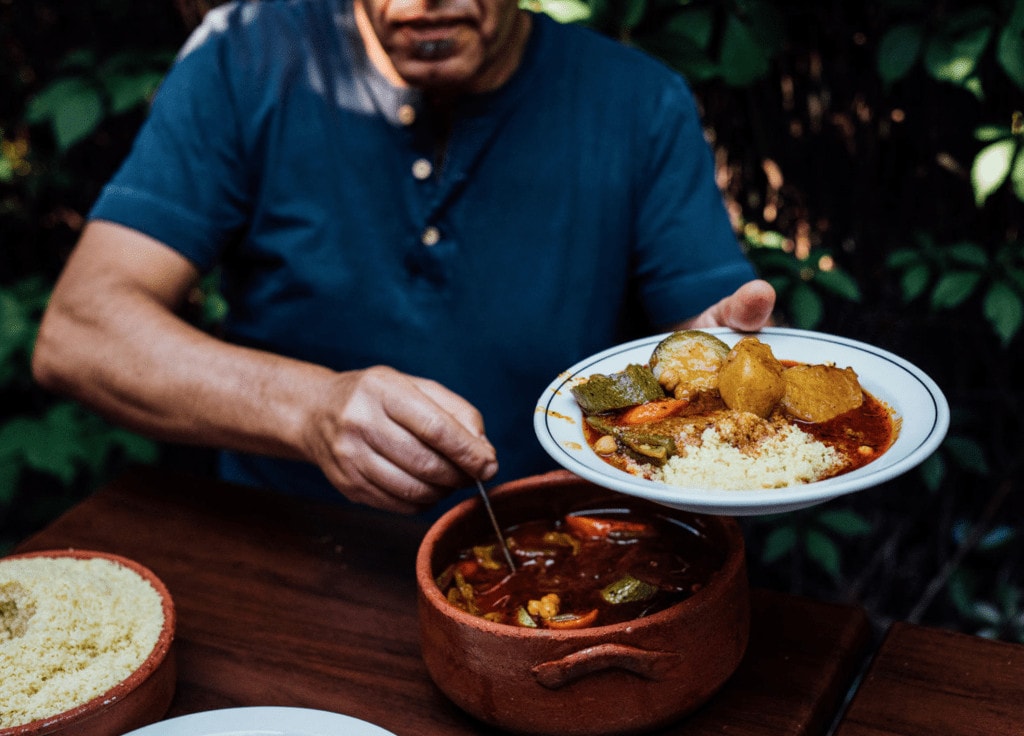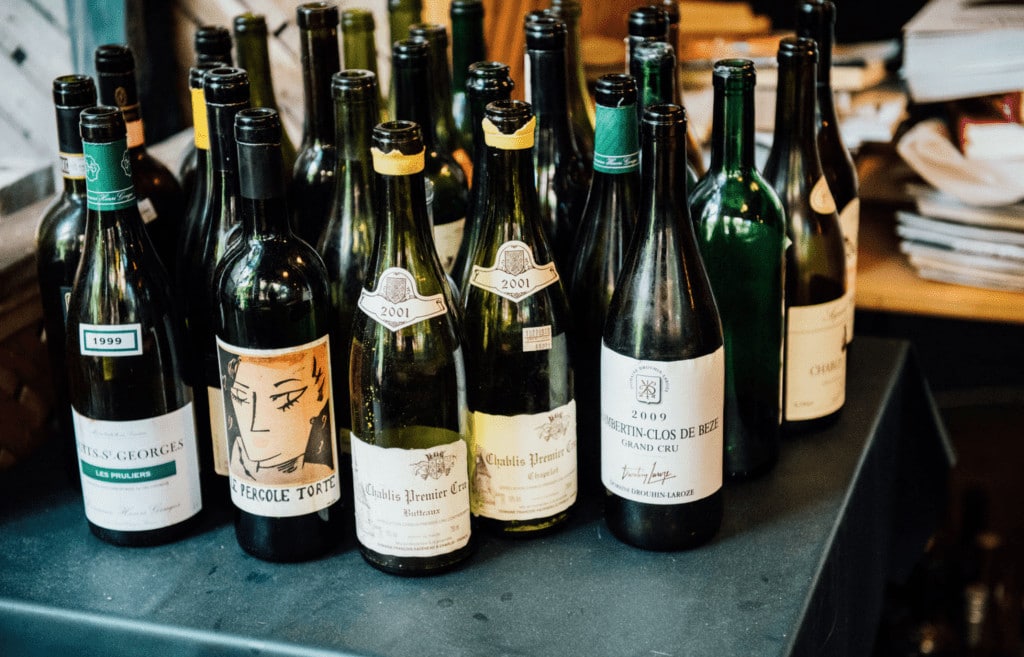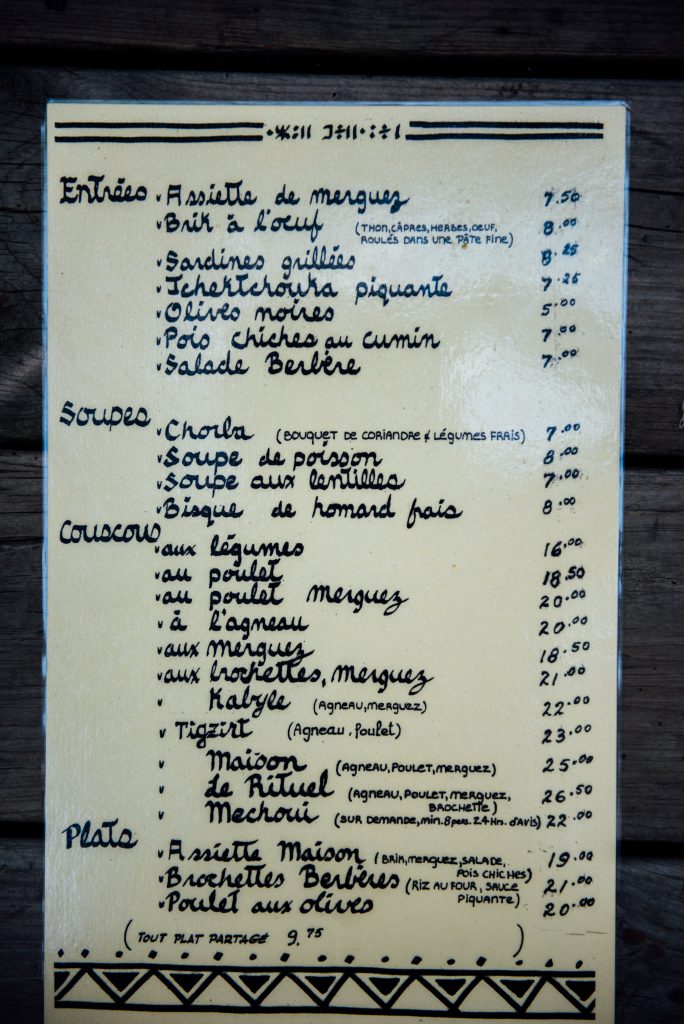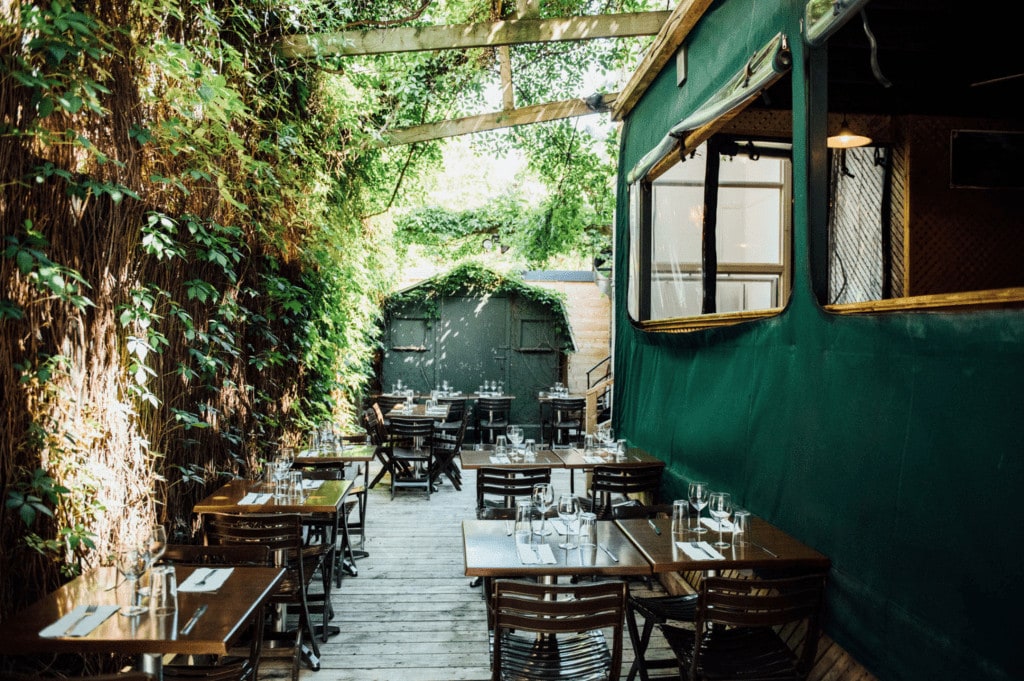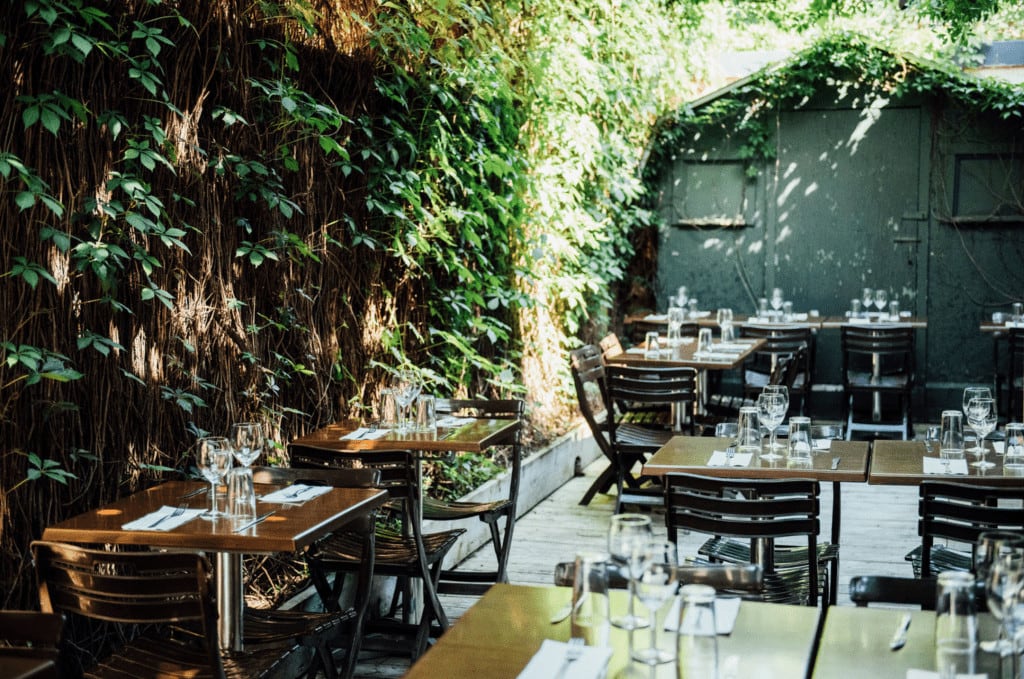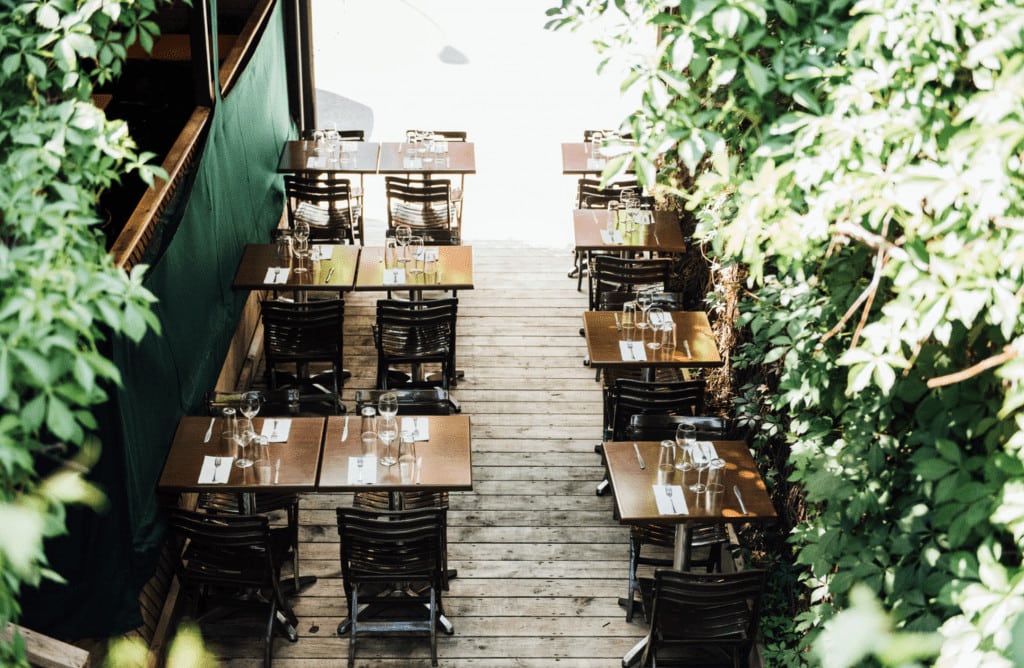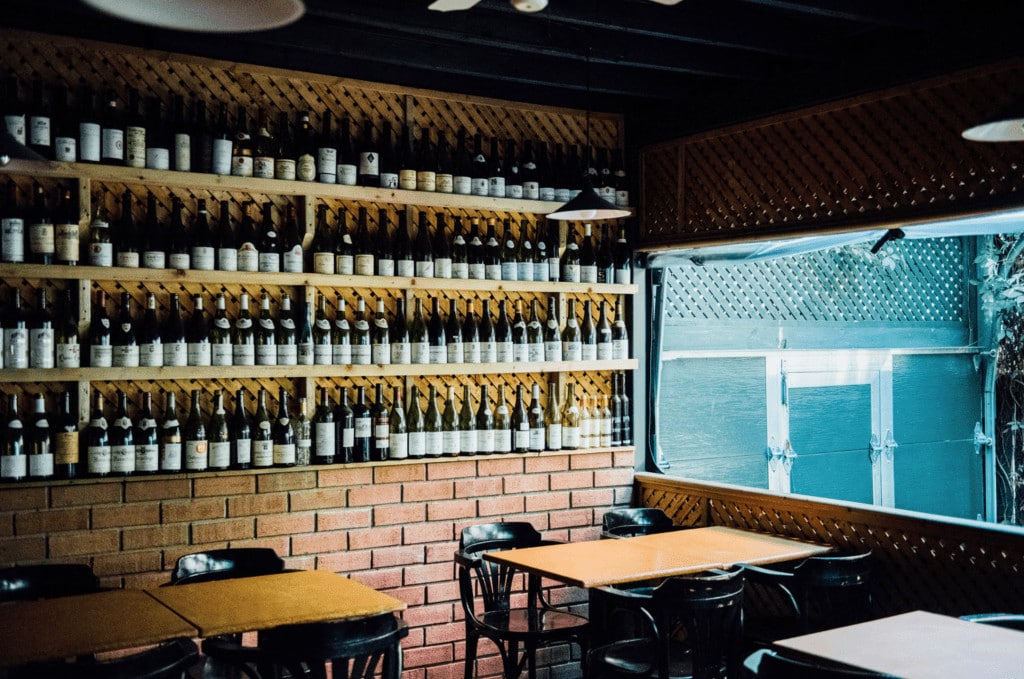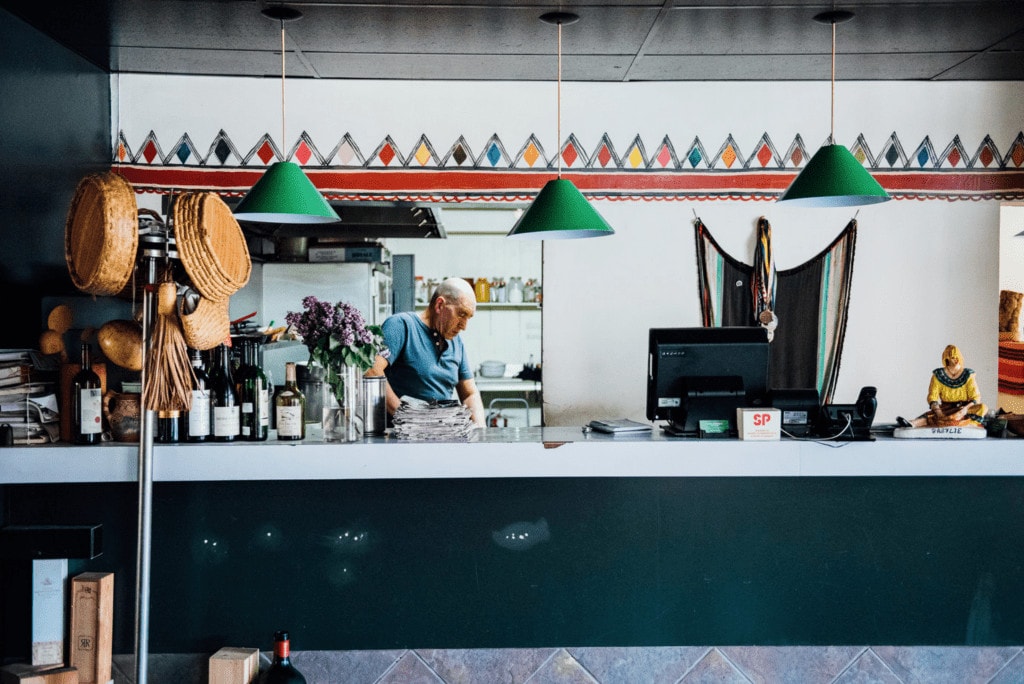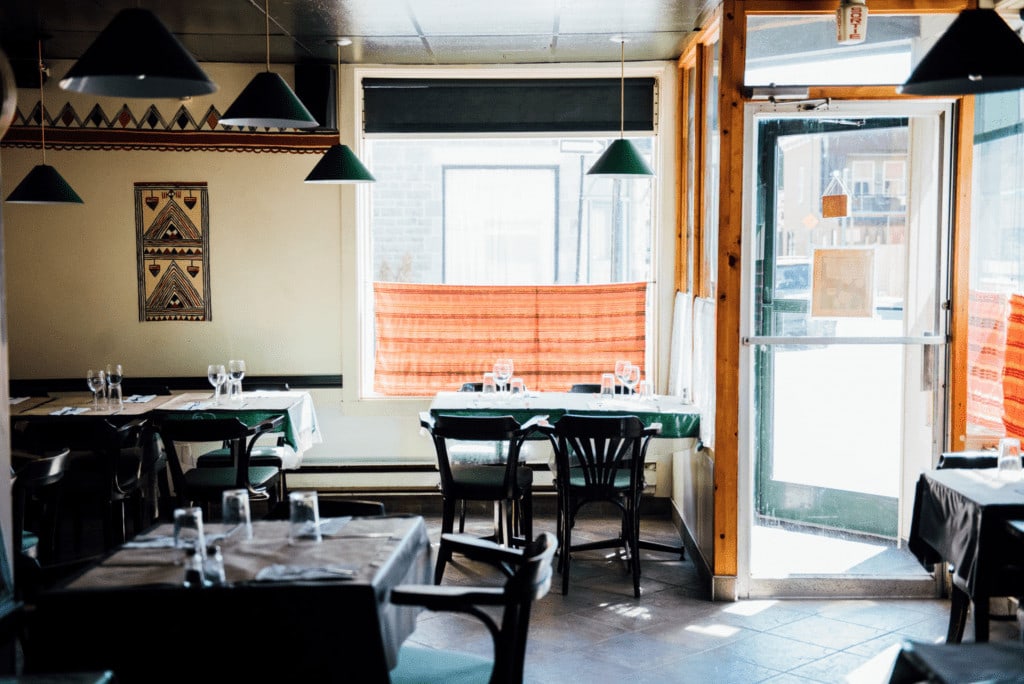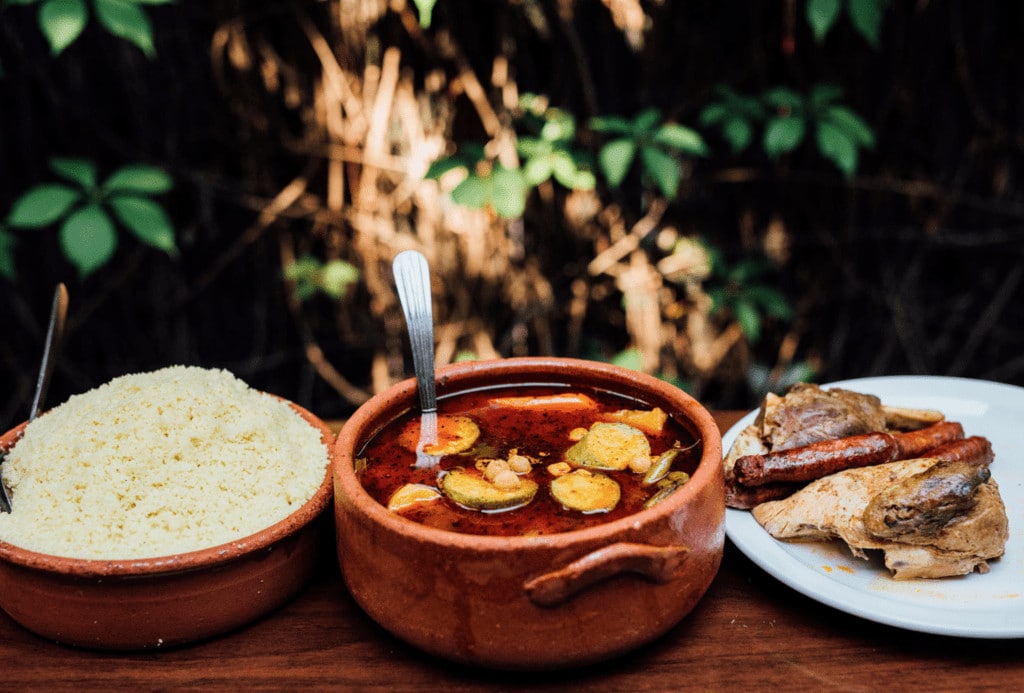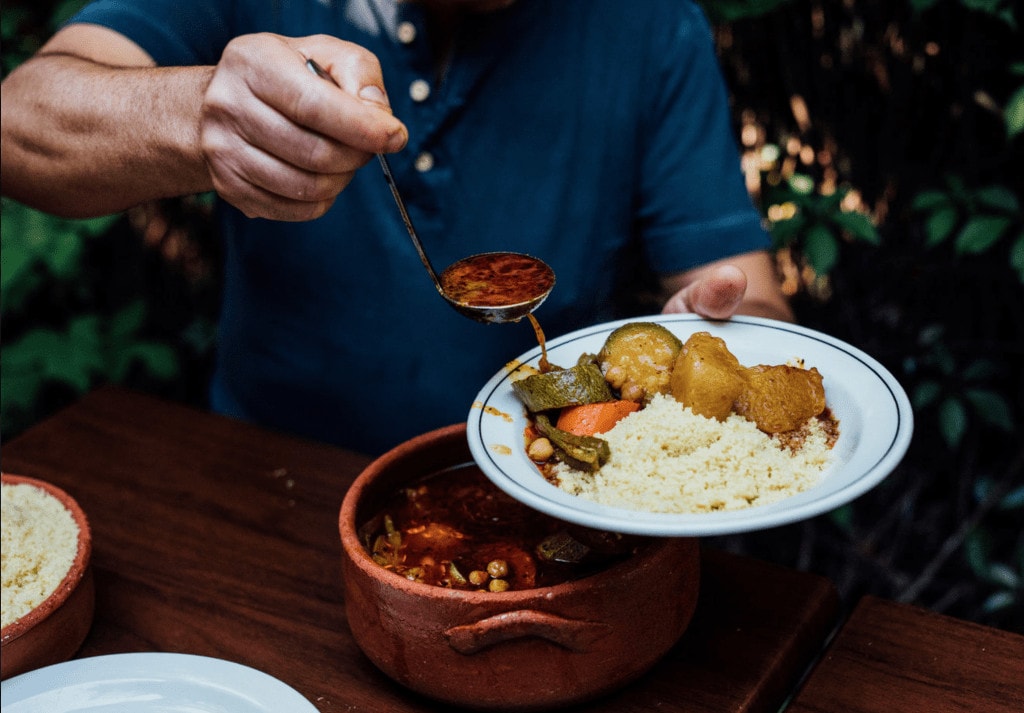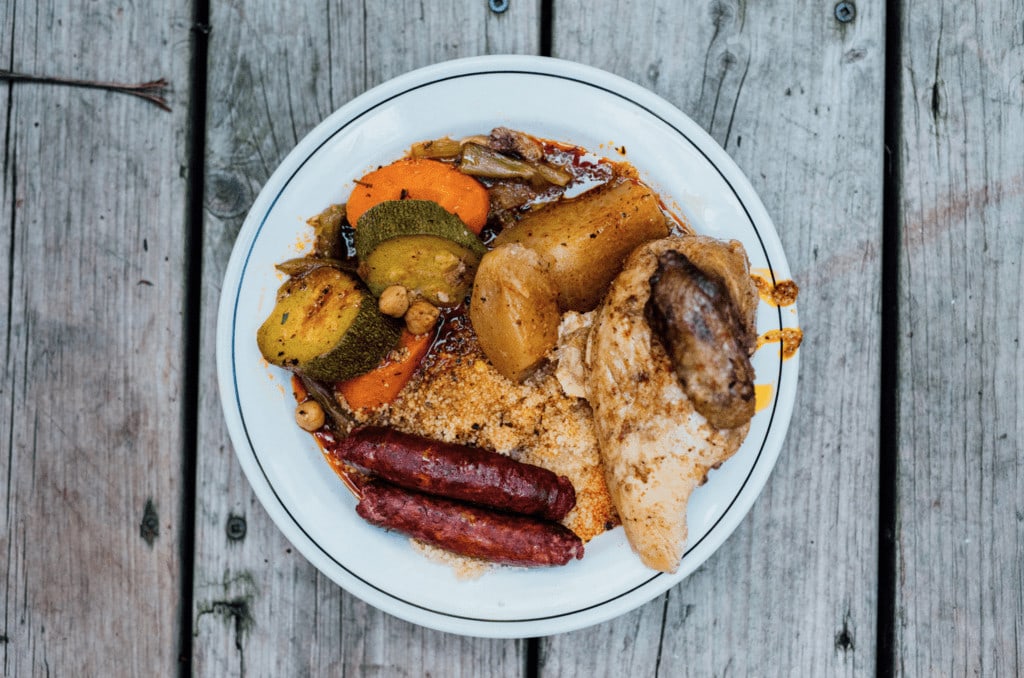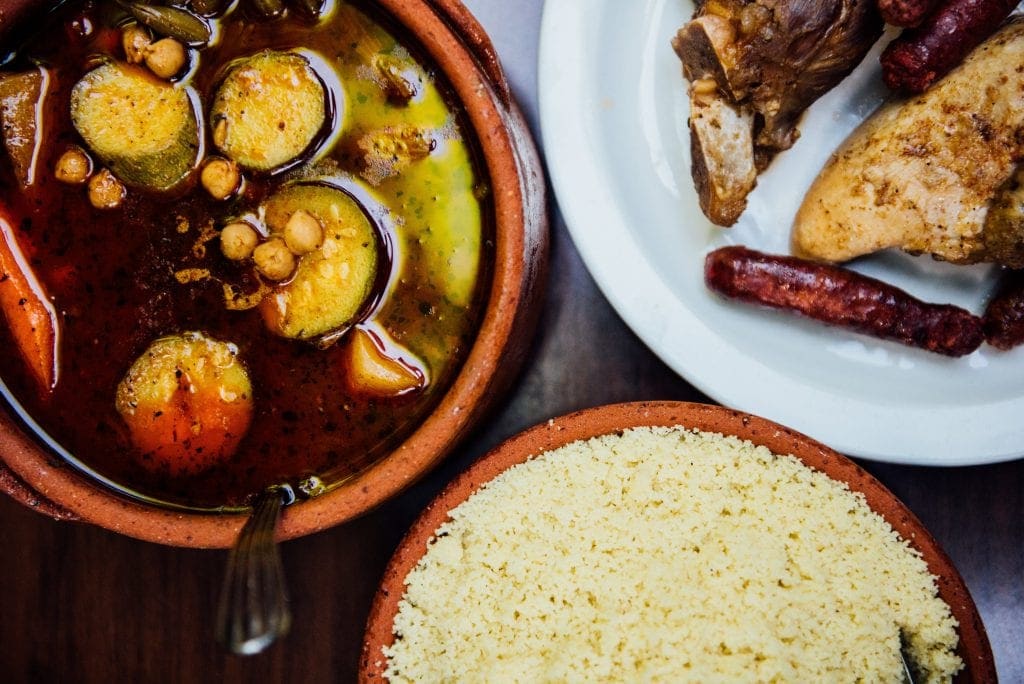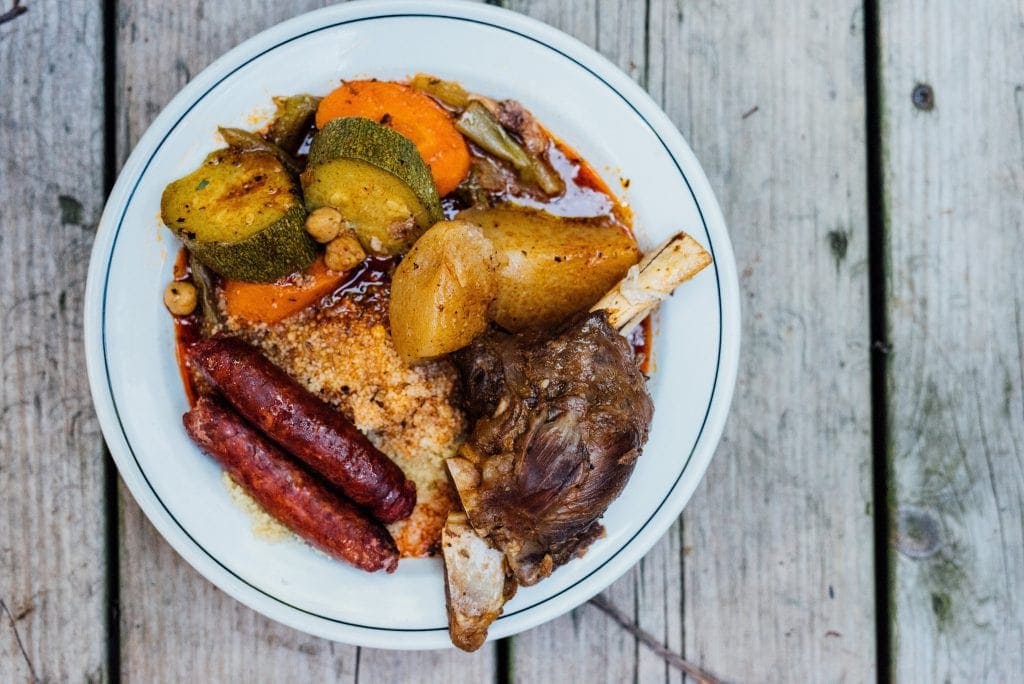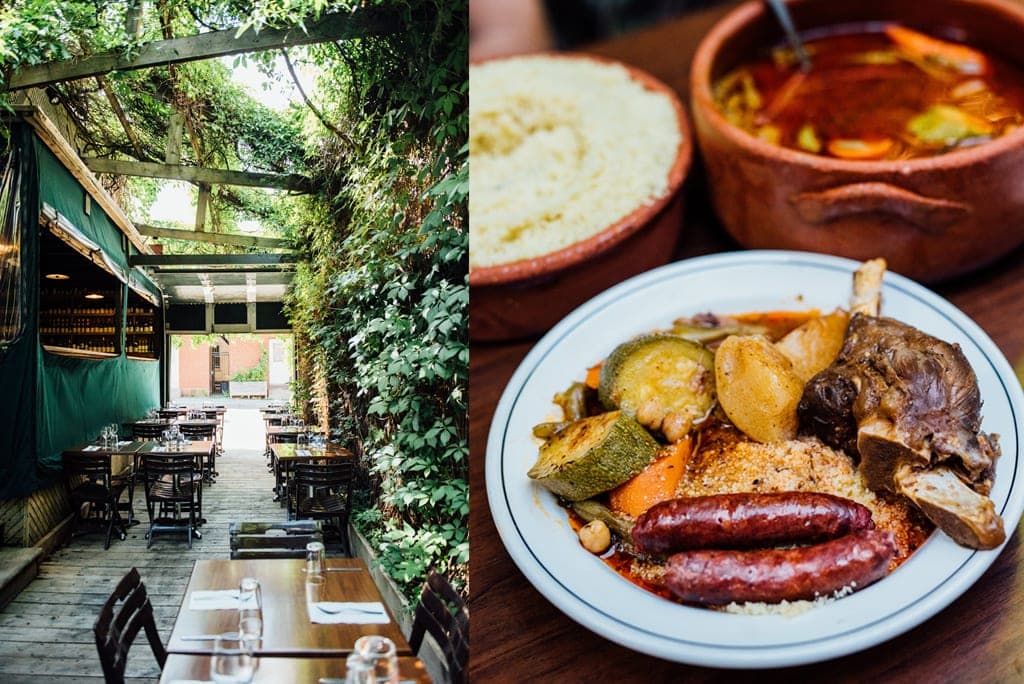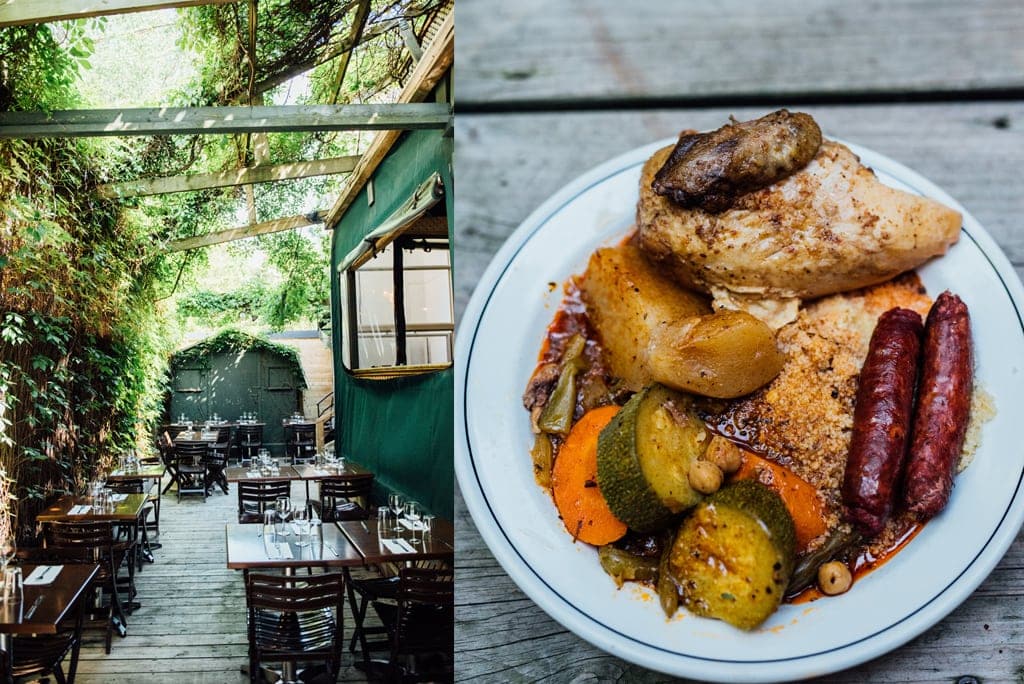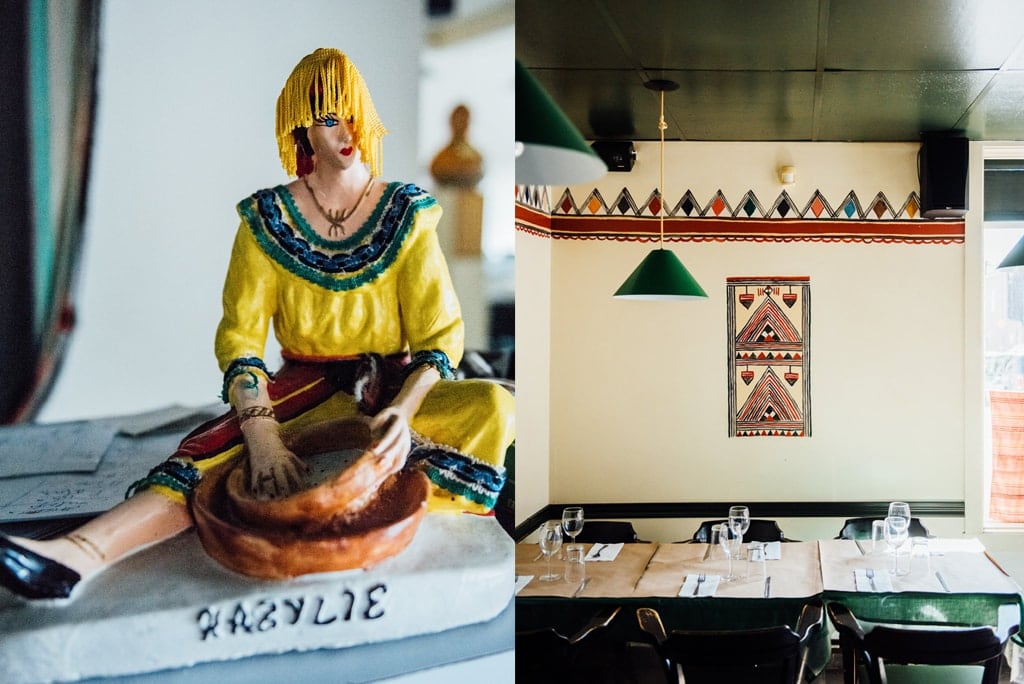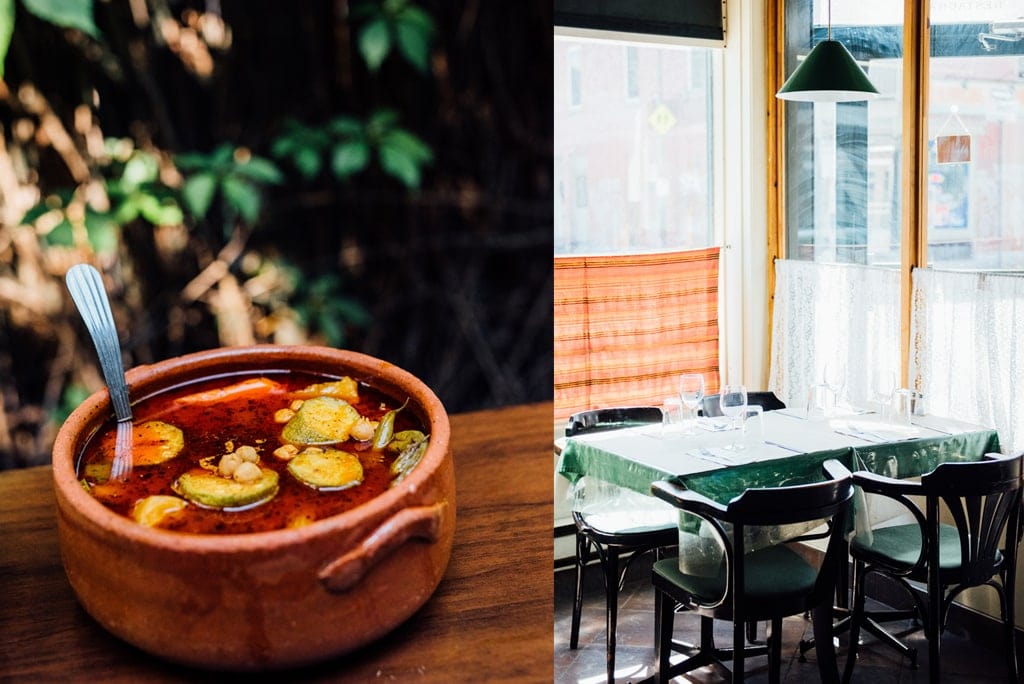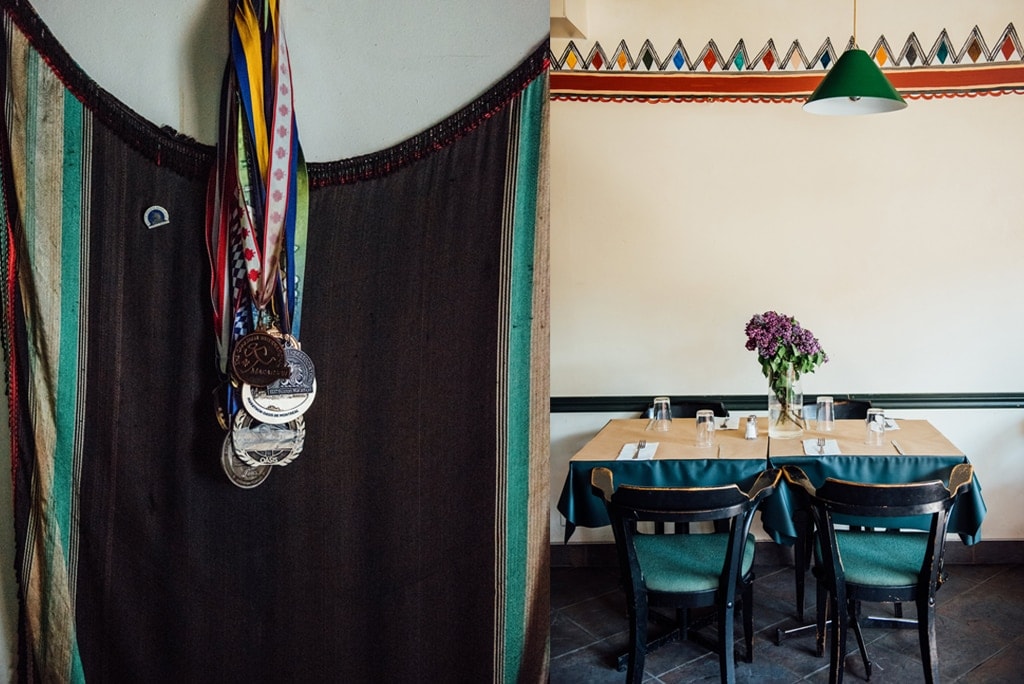 Les Rites Berbères

Monday: Closed
Tuesday: 5:00 – 11:00 PM
Wednesday: 5:00 – 11:00 PM
Thursday: 5:00 – 11:00 PM
Friday: 5:00 – 11:00 PM
Saturday: 5:00 – 11:00 PM
Sunday: 5:00 – 11:00 PM

"Les Rites Berbères is all about tradition and authenticity," says chef/owner Mohand Yahiaoui. Since opening its doors in 1985, Les Rites Berbères has been offering the best couscous in Montreal, and is also one of the best bring your own wine restaurants in town.
According to the Larousse dictionary, "Rites" means: "Action accomplished in accordance with rules and forming part of a ceremony; a way of acting that is specific to a social group or to someone, that obeys a rule, that has an invariable character." They accomplished this!
From the outside, the restaurant of seventy seats does not announce the pleasure that one finds in the plate. Once inside, the decor developed by Mohand, his mother, and his friend Jean-Pierre Girerd is simple: a few tables and chairs, a counter overlooking the kitchen, and some decorations on the walls. The most beautiful thing here is the hidden terrace at the back! The terrace with about 50 seats is one of the most beautiful restaurant terraces in Montreal where you can also Bring Your Own Wine. A haven of peace like one rarely finds in Montreal. Note that the restaurant also offers a private room with seating for 24.
"I didn't want to be in the middle of the hubbub. I wanted to get off the beaten path. I was looking for something special, something that wouldn't force me into the North American taste. I wanted my own little place that would allow me to keep my authenticity."
The menu, developed and prepared by Mohand has not changed since opening. Starters include a plate of homemade merguez, egg brik, grilled sardines, spicy tchektchouka, black olives, chickpeas with cumin, and a Berber salad..
The house offers four soups (chorba, lentil soup, fish soup and lobster bisque), three main courses (house plate, Berber brochettes and chicken with olives), and of course, couscous! Since Les Rites Berbères is still successful running, more than thirty years after its opening, it's because we enjoy the best couscous in the city here! Mohand is originally from Algeria, and is Berber. His family owned a mill there and his mother cooked couscous for the whole village. She taught him the rites of preparation of couscous. And so, here we enjoy a couscous with vegetables, chicken, merguez, lamb, brochettes or méchoui. The semolina is meticulously prepared by Mohand, the sauce that is served with it makes you travel, and the meats are chosen with care (the lamb is from Quebec, and the merguez are handmade by Mohand). For dessert, the house offers delicious homemade baklava.
Les Rites Berbères is a Bring Your Own Wine restaurant, so you can accompany your meal with the bottle of your choice. They also serve coffee, mint tea, and sodas of all kinds.
"I love the contact with people. Through this restaurant, I've met some amazing people who have become friends. I would never have had the chance to meet them otherwise. I don't like to show off, the restaurant is my way of life: all authenticity and simplicity."
Les Rites Berbères is a perfect example of an establishment that has maintained its authenticity and quality over the years. We love the space for its uniqueness, its excellent couscous and its superb terrace. For a simple and quiet evening with friends, the place is perfect.
Written by Sophie Monkman
Photography by Alison Slattery