Wadju: Hunting down the best dishes in town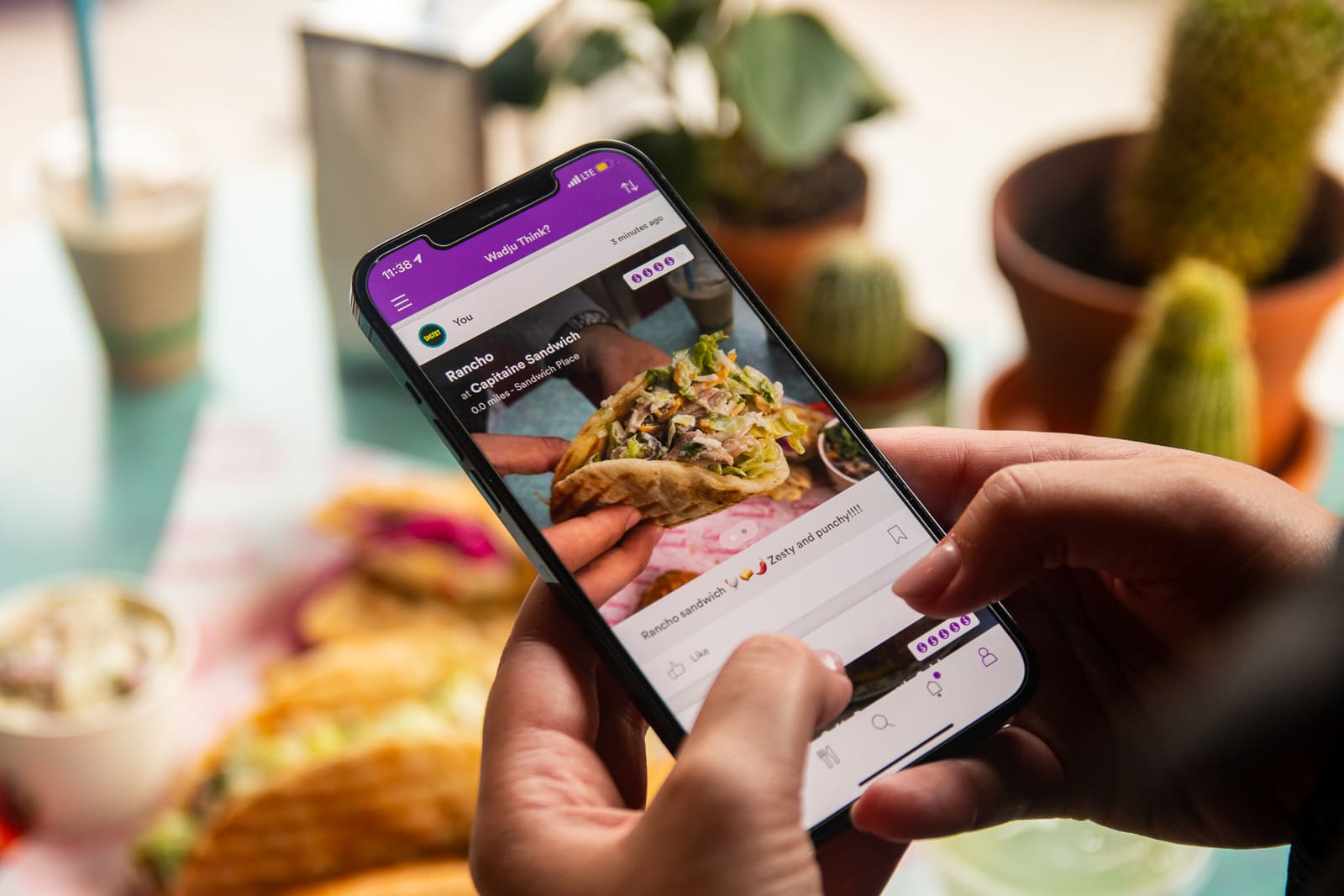 What you order at a restaurant can make or break your experience: after all, how many times have we looked across our own table at a neighbour's plate with envy right after ordering? Or got a disappointing 'spécial du jour' that left us wanting for tried and true classics at our favourite spots? Or had some lively debates with friends over who's making the best specialty dish in town, only to discover an address that had been in our blindspot?
Sure, skilled servers are always there to guide us through the menus. But wouldn't it be nice if we had someone — let alone a whole community of like-minded, trusted people — in our backpocket to tell us exactly what we should order at any given restaurant around the globe? That's exactly what Wadju, a new mobile app created by two native Montrealers, aims to do. We sat down with Wadju cofounder and CEO Ted Schipper to talk about his story and how the app came to be.
The customer is always right (or will be)
So what is Wadju exactly?
"Wadju is a mobile app that allows people to rate individual items and keep a record of what they've rated for their own reference or to be consulted by others " explains Ted Schipper.
It's similar to Yelp, but on a more granular level — instead of reviewing the restaurant itself, you give feedback on specific dishes and share it with other users.
"You're in a restaurant, you open the app. There's an activity feed where you can see the stuff that's going on and there's the fork and knife," Ted goes on.
When you tap the fork and knife, the app lists the restaurants closest to your location. You choose your restaurant, the menu comes up and you can see the ratings for each item. "So if you had the Red Snapper, you just hit that item and the rating page pops up. Tap your rating, add a picture and a short note – done!," he says.
Easy to use, the app lets you follow friends and other people whose opinions you value (follow Tastet on Wadju for great dish recommendations!) and enables you to create custom lists to filter your search results so you only see reviews from trusted sources.
With the help of the Wadju app, it's fair to envision a future where we will confidently order from any menu without fear of being disappointed or feeling like we've missed the boat on something.
From Hollywood producer to tech entrepreneur
Ted Schipper doesn't look like your typical tech startup guru. With his bushy grey hair, a faded Canadiens cap and an affable smile, he reminds us of Gene Cousineau, the former actor-turned drama teacher-turned actor again in HBO's Barry.
As a matter of fact, the mobile app business represents a recent shift for the Montreal-bred entrepreneur, who originally made his name in Hollywood before he dropped everything to start Wadju.
"I grew up in Montreal and, from a very early age, all I wanted to do was movies," Ted recounts.
His father — a physician — wasn't thrilled when Ted turned down medical school to study law at McGill University. "And I only went to law school because I wanted to be a film producer," he says.
During his third year at McGill, he sent out letters to several production studios in Hollywood. "This is way back before the Internet. So this was write a letter, print a letter, put stamps on it, and "snail" mail it, right?," he chuckles.
At last, he got an answer from Concorde-New Horizons, a production and distribution company founded by indie legend Roger Corman, aka The Pope of Pop Cinema, which specialized in low-budget B movies and straight-to-video flicks. The studio took him on as an unpaid intern, and eventually hired him to work in their legal department after he graduated. During his few years there, he gained experience in all aspects of the film business.
Eventually, Ted set out on his own before landing at Annapurna Pictures, which he helped build into the world-renowned independant production company it is today. There, he oversaw such films as Lawless, The Master, Her and the unforgettable Zero Dark Thirty.
Starting at square one
Back to Wadju.
The idea formed in Ted Schipper's mind around 2014, as he was talking to his mom on the phone while driving back from a restaurant in L.A. "Wadju have? Wadju like?," she asked.
"If you ever talk to a Jewish woman over the age of 60 or 70, what did you sounds like wadju," says Ted. "'Wadju do?' 'Wadju buy?' Usually it's 'Wadju eat?' So, that's where it all came from."
"The technology was certainly out there. Why couldn't you know what your friends, critics, people you respected, diners before you, thought of dishes on any menu, at moment's notice, whenever needed – why not?," he adds.
Not knowing who to turn to with his idea, he spoke to a friend who arranged a meeting with innovator and entrepreneur Robert Tercek, where he put his film pitching savvy to task.
"That guy at the time was a big mobile app guru. He was doing TED talks on it. The guy must have heard, I don't know, a hundred concepts a day, so my friend got me in a meeting with him and I told him the idea, and he goes: 'That's a good idea. You should do that.'"
After that fateful meeting, his childhood friend Jory Zunenshine, who worked as a software engineer, came on board as partner and cofounder to help materialise the vision.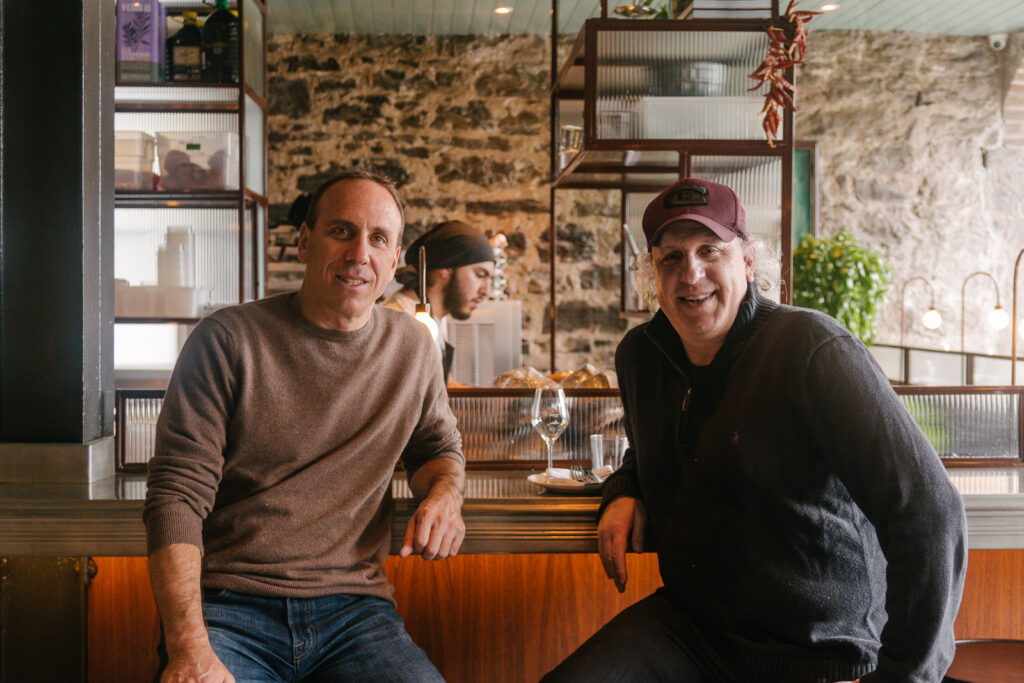 Next on the menu
So what's in the oven for Wadju?
"Once we have enough users, what we really want is to build a digital community where you will be able to interact with other people beyond simply ratings and reviews," explains Ted.
He wants to provide tools for chefs, restaurateurs or foodies to share and sell cooking classes, recipes or other services directly on the app, as a way for them to earn extra revenue. They create their own content from whatever expertise, experience or knowledge they have acquired and benefit from it.
"It will be the first digital culinary marketplace, a culinary hotspot," he adds.
But Ted Schipper won't stop there. He's thinking of something big. Very big."​The goal is to build Wadju into this monster company. You know how people think of Starbucks in Seattle, Apple and Facebook in San Francisco? Montreal will be Wadju. That's the future I see. But we're just starting out, so one step at a time, or more appropriately one rating at a time," he says.
Montreal will be known as the town of Wadju AND Tastet, we might add.
"Exactly!"
About Wadju
The Wadju App is available now on the App Store and Google Play. More info on wadju.com.
Written by Mikael Lebleu
Photography by Mikael Lebleu