5 of Montreal's best sharing plates for the holidays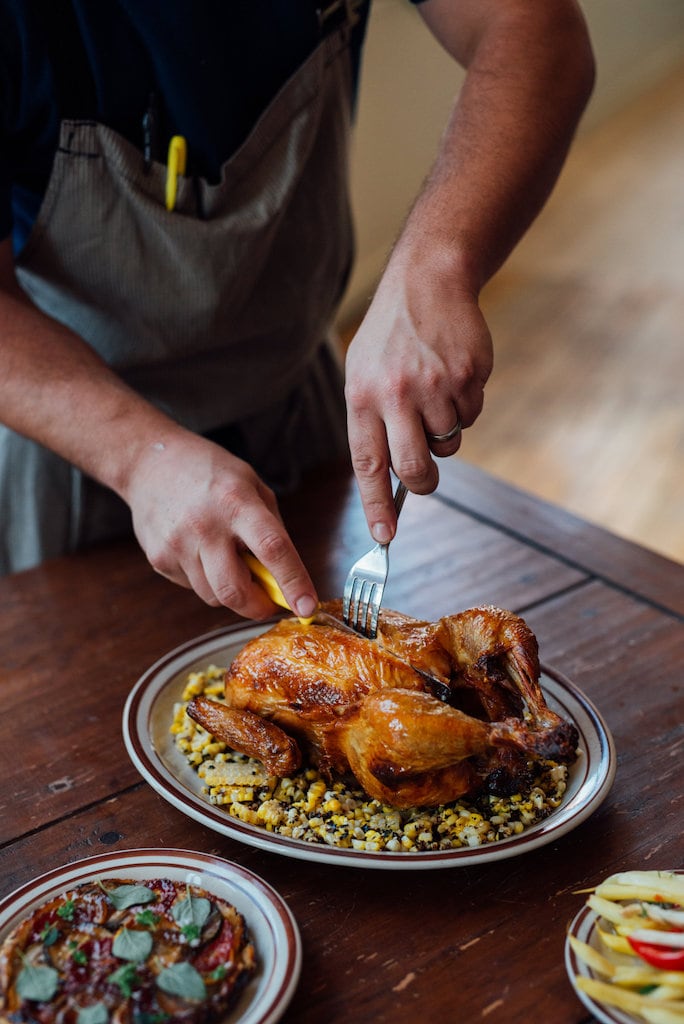 With the holidays and lots of gatherings with friends and family approaching, we're using WADJU, a mobile app guide to finding the best dishes in your city, to find the best sharing plates in Montreal to enjoy with one another.
What better way to gather than over food? Whether it's for special occasions, celebrations, holidays or just getting together around a table to break and share bread, large sharing plates are perfect for congregating appetites. True, many of Montreal's restaurants offer dishes that are meant to be shared with one another, but the following dishes here will be the star of your table with everyone enjoying a bite and comparing notes.
It's time to enjoy the splendour of platters, heaped plates and more that'll make any get-together feel complete. Bon appétit.
McKiernan's whole rotisserie chicken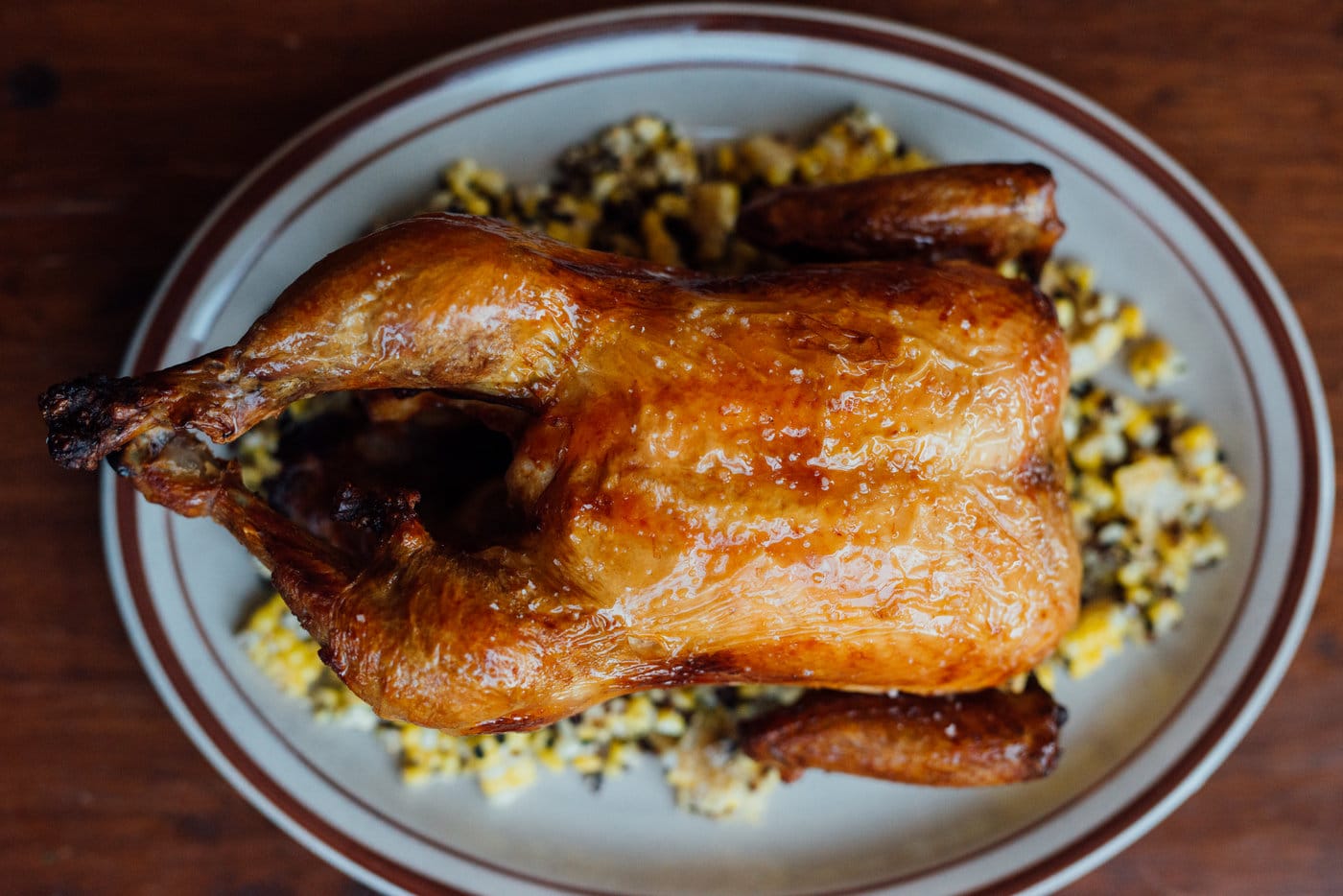 Leave it to a cavernous restaurant in the Sud-Ouest built to host over a hundred at a time to excel at large sharing dishes. At this restaurant from the teams behind Liverpool House, Joe Beef and Maison Publique, the rotisserie chicken has become a regular mainstay of their menu, a juicy chicken that can be served whole with gravy. Crisp on the outside and succulent on the inside, it's best taken with their schmaltzy potatoes that have been basted in their chicken's juices. If you want to try it at home, we even have the recipe right here.
Tapeo's paëlla à la Tapeo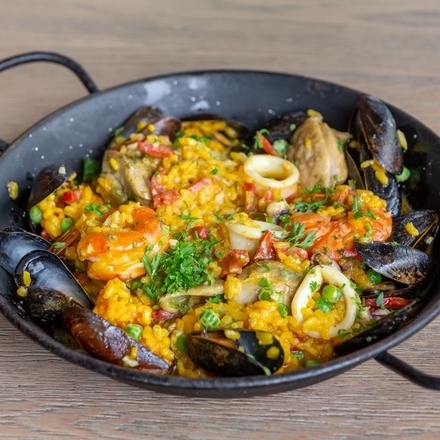 Tapas at Tapeo will always come highly recommended, but their paëlla is among the better options when it comes to having a dish to share. Their take on the Spanish delicacy is a rice platter served straight out of its pan and is filled with chicken, seafood and chorizo that's rich in saffron—traditional, but made with careful attention to detail. It's always been a classic plate that has brought the families of Spain together, and here, it brings many hungry Montrealers to the table.
Kabinet's caviar tower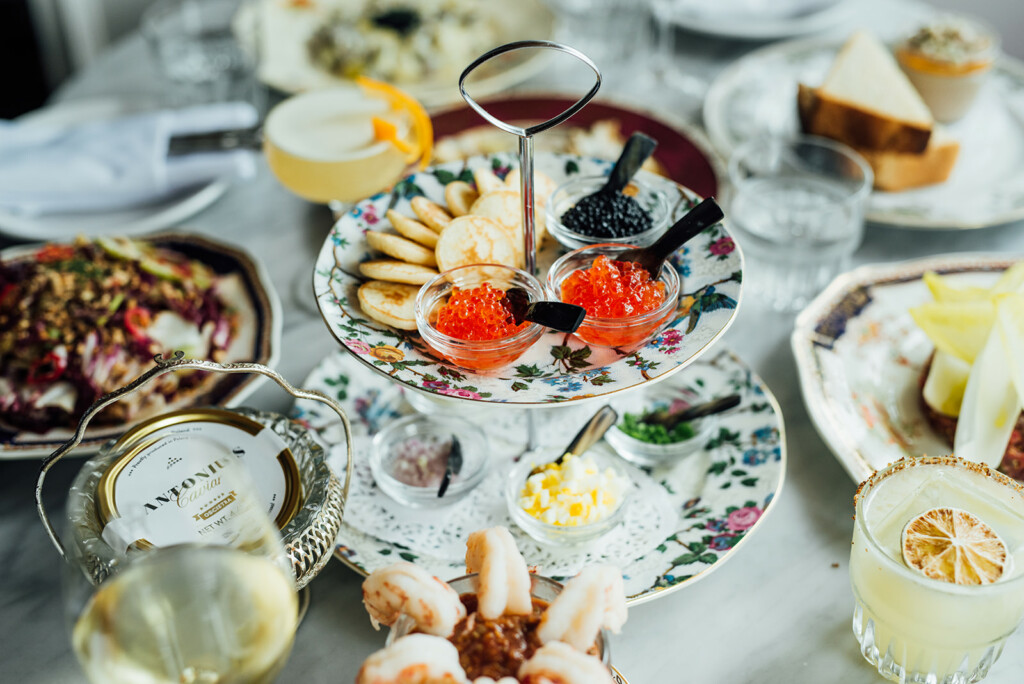 This alternative to Montreal's more commonly found seafood towers and oyster platters is at once a unique choice and a delicious alternative. Everything from trout roe to the highly coveted Antonius Caviar Oscietra from Russian sturgeon is available on a English tea time tower, all of which comes served with house blinis and toppings of chopped egg, shallots, chives, crème fraîche, and capers. If you're feeling festive, try taking them as a 'bump' off the back of your hand with a shot of vodka shared with the chef.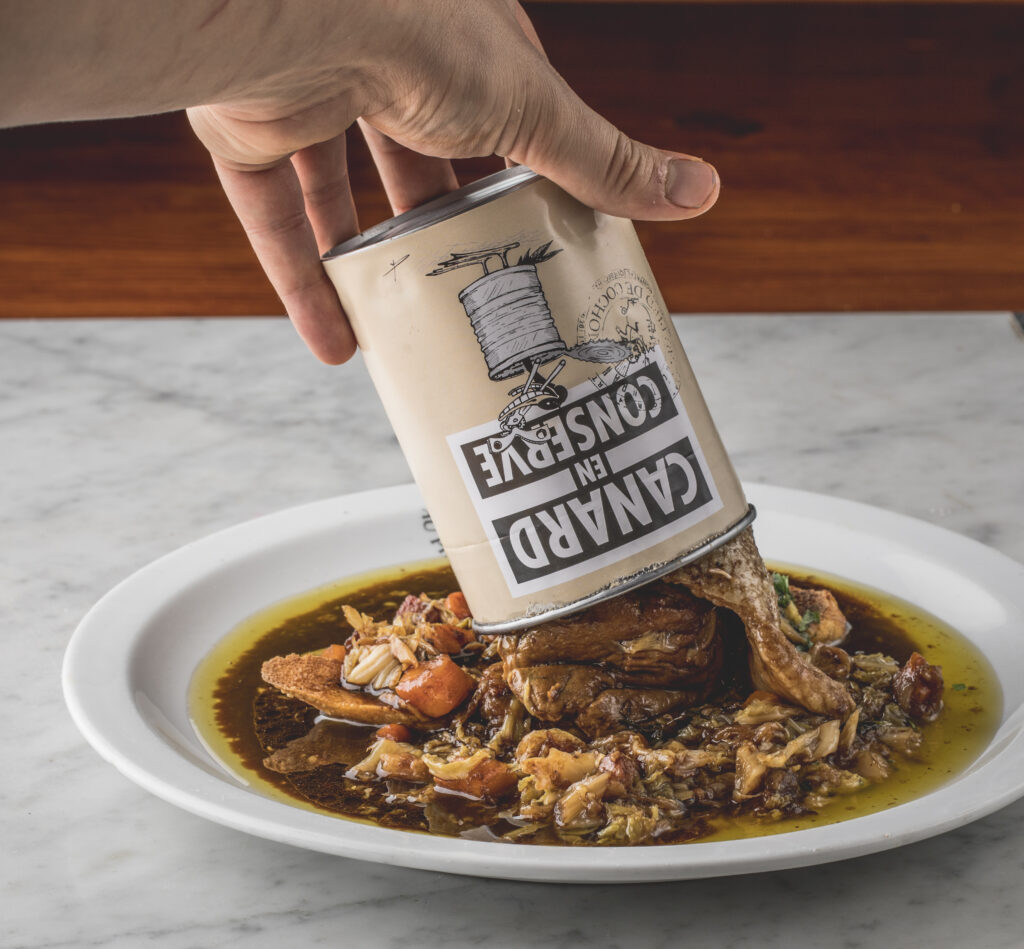 Few dishes are as rich as chef Martin Picard's, making this preserved combination of delicacies served straight of a can and onto a plate easy to share with friends. Only a few bites will suffice: Duck foie gras and duck breast are swimming in glace de viande and roasted garlic are served on a celeriac purée that's both silky and earthy. It's supremely luxurious despite its humble delivery, and its novelty makes it an endlessly fun thing to eat alongside others.
Damas's mixed grill meat platter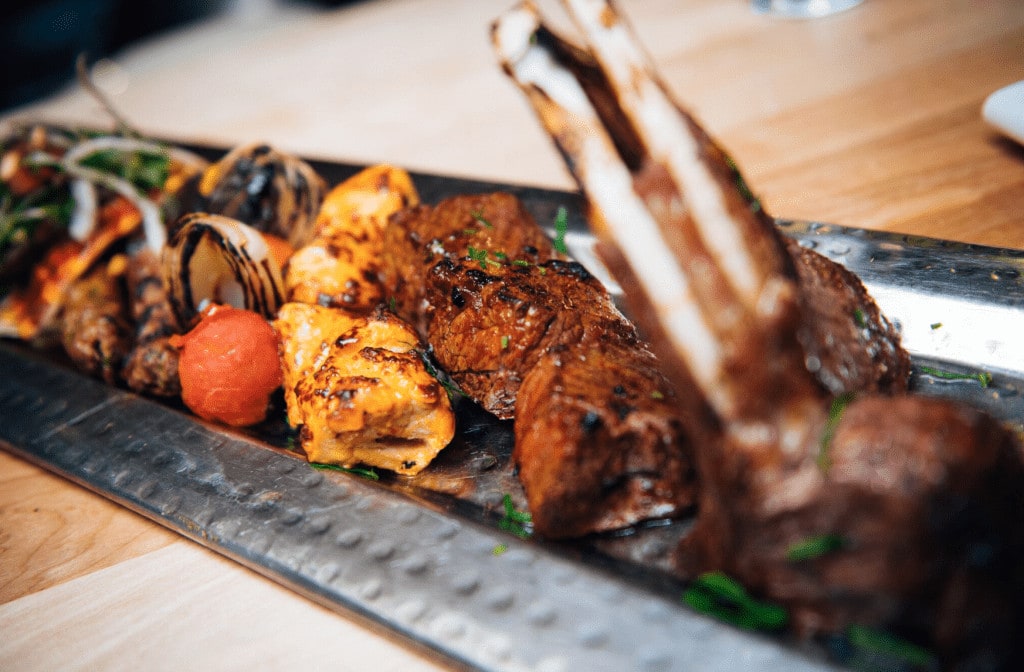 Gathering over mezze and platters running the length of its tables have always drawn Montrealers to the tables of Damas, long known as one of the city's best Syrian restaurants. Among all of its menu's long lists of sharing plates, the mixed meat platter serving up slices of Alberta lamb, filet mignon, their signature shish taouk, and kebab rich with Aleppo pepper, all with garlic mayo and tahini. It's a feast that simply can't be eaten alone, so you may as well enjoy sharing and enjoying it with others.
You too can be a part of finding the best dishes in the city with Wadju: All you need to do is download the mobile app from either the App Store or Google Play and rate the dishes you love the most. Visit the Tastet Wadju Think page to see all of our top dish selections!
Written by JP Karwacki
Photography by Alison Slattery