5 splendid places to get steak-frites in Montreal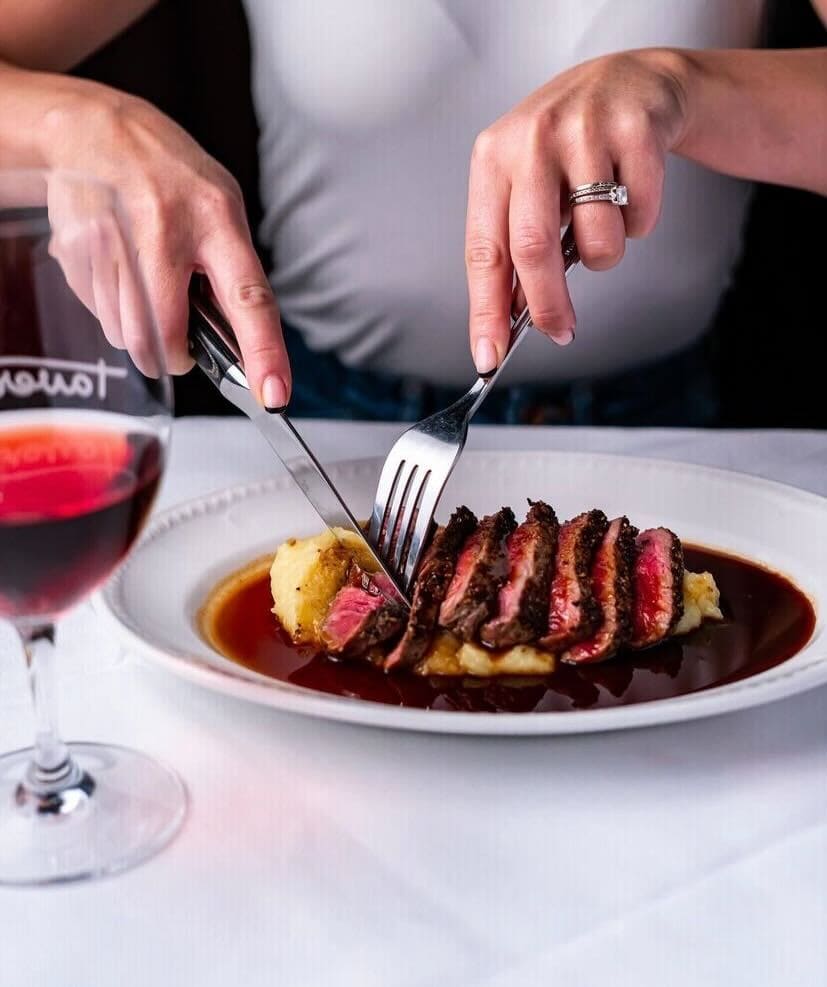 Our biweekly top 5 dishes with WADJU, your mobile app guide to finding the best dishes in town, continues with a classic of brasseries and bistros across Montreal: Steak-frites.
It's a seemingly simple dish, but with so many different variations to consider—different sauces, cuts of steak, seasonings, frying methods for potatoes—it's far more complex than what meets the eye. When that beef is perfectly pan-fried? And its side of crispy, golden fries can soak up its juices and whatever luscious sauce or compound butter is whipped up and layered on top? All it takes is one bite to see why it has been such a longstanding staple on so many restaurants' menus.
Here's where you'll find some of the best versions of it.
La Franquette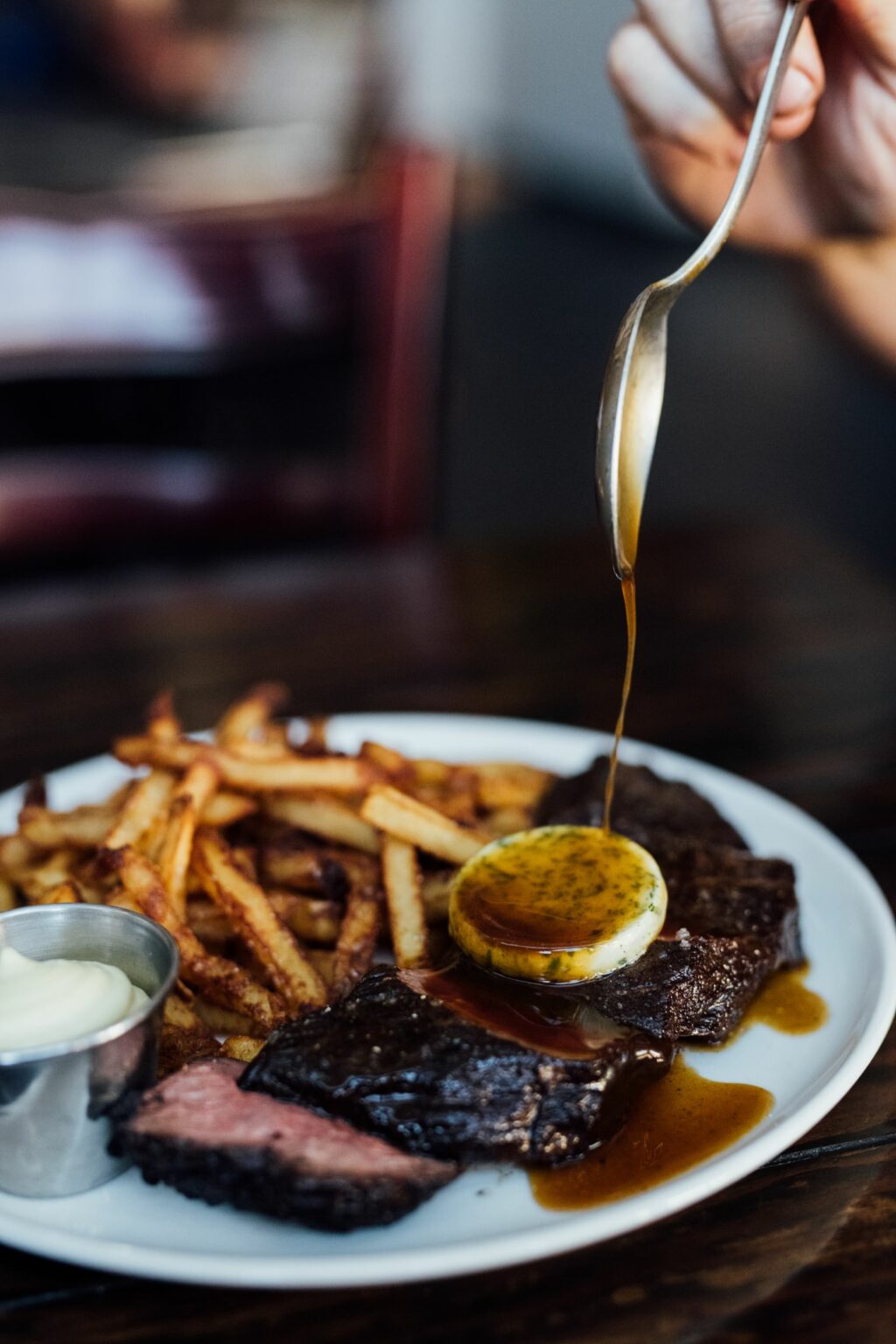 Leave it to a restaurant that makes eating 'à la bonne franquette' to make a mean steak-frites. While their menu regularly shifts with the seasons, their medium-rare hanger steak with an herby, compound butter and meticulously crispy fries served with a house aïoli remains a regular offering. It's just as perfect for a solo dinner with a glass or two of wine as it is with friends; just ask the kitchen for a sharing version.
Mignon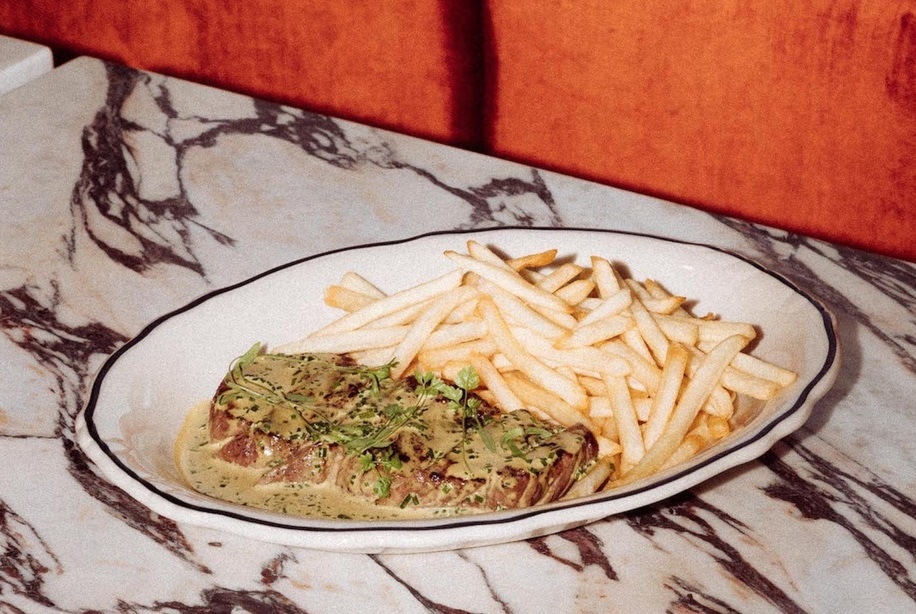 If a restaurant is going to devote itself to steak-frites, it's easy to see why it's good enough to eat their version over and over again. Inspired by a long-gone famous institution that also committed to plates of steak-frites, Mignon's chef Pat Marion makes a superb version of meat, fries and sauce: AAA grade Angus steak that comes with thin, crispy fries and a secret house sauce similar to Béarnaise that you have to taste to believe.
Tuck Shop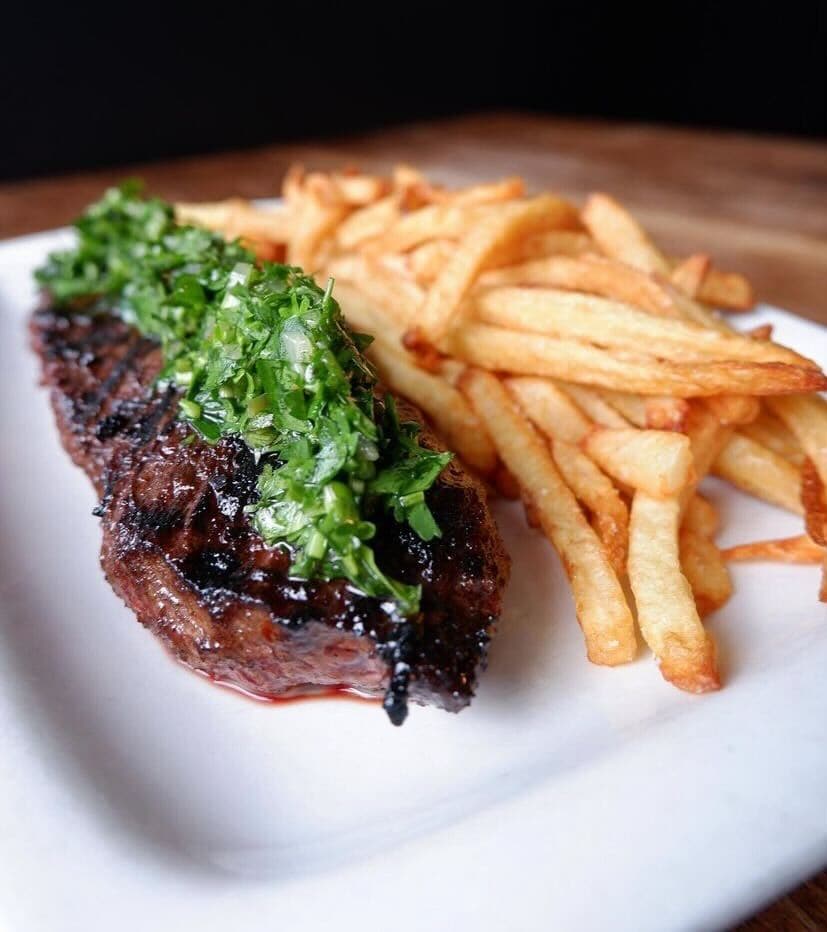 A steady source of excellent creative gastronomy in Montreal since 2010, Tuck Shop has been persistently creative year in and year out, but it has made several dishes regular mainstays on its menu—the steak-frites thankfully being one of them. A hanger steak sourced from Quebec is carefully cooked and served with a piquant chimichurri and a heap of crispy fries. It'll easily be a star of your meal there.
Tavern on the Square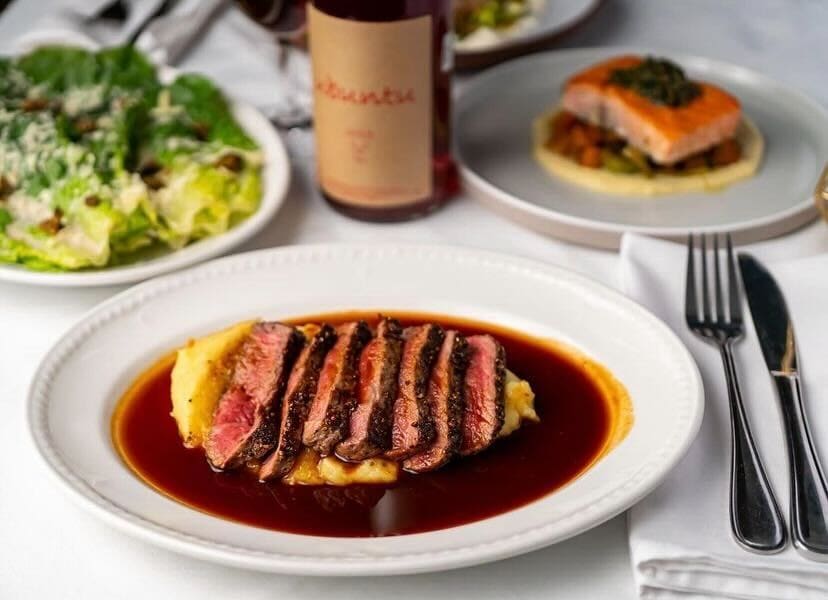 Do all of the best plates of steak-frites in Montreal need to be strictly served with fries? We don't think so, especially when you order up this chic Westmount restaurant's version: Their succulent five-ounce, Canadian-sourced New York steak comes with aligot-style potatoes, all of which comes covered in a silky red wine sauce. It's a variation we can't get enough of, and we're positive you won't be able to get enough of it either.
L'Express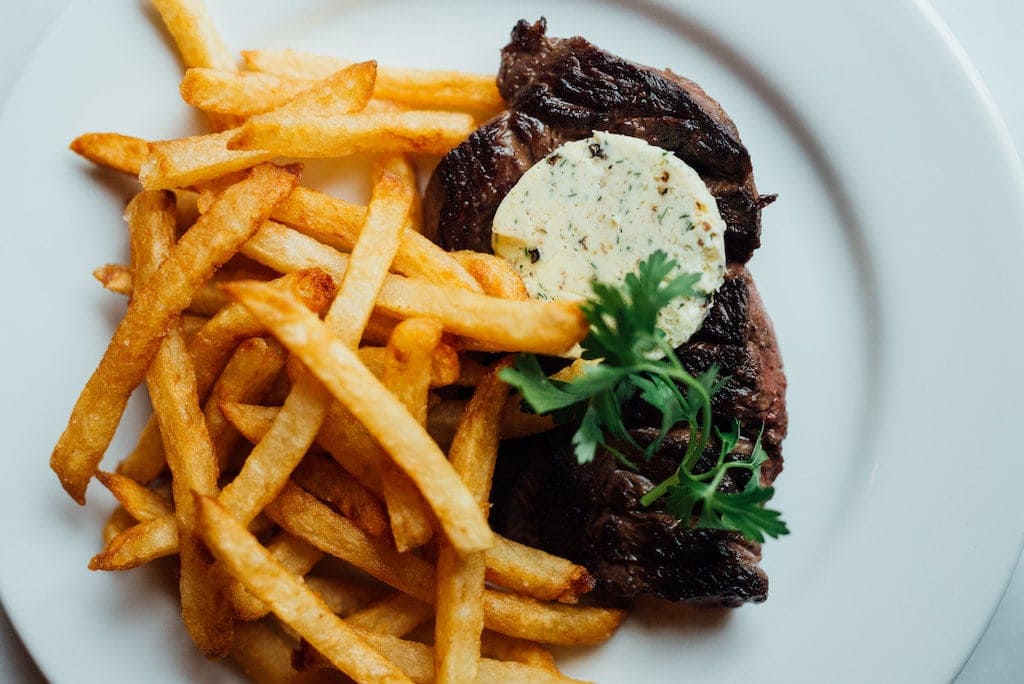 Ever since they first opened their doors in 1980, L'Express has been Montreal's preeminent source of fine food over great wine in a convivial atmosphere. This institution's lengthy menu has many essential eats on it, and their steak-frites is no exception: A hanger steak, served with shallot butter, and paired with delicate and thin fries. It's by far one of the more luxurious—and memorable—dishes you'll have there while eating elbow-to-elbow with a steady stream of hungry Montrealers.
Thanks to all kinds of locals and visiting foodies, you can find the best dishes in the city with Wadju. Download the mobile app from the App Store here and from Google Play here, and visit Tastet to see all of our top dish selections!
Written by JP Karwacki
Photography by Alison Slattery