5 of the best healthy eats in Montreal right now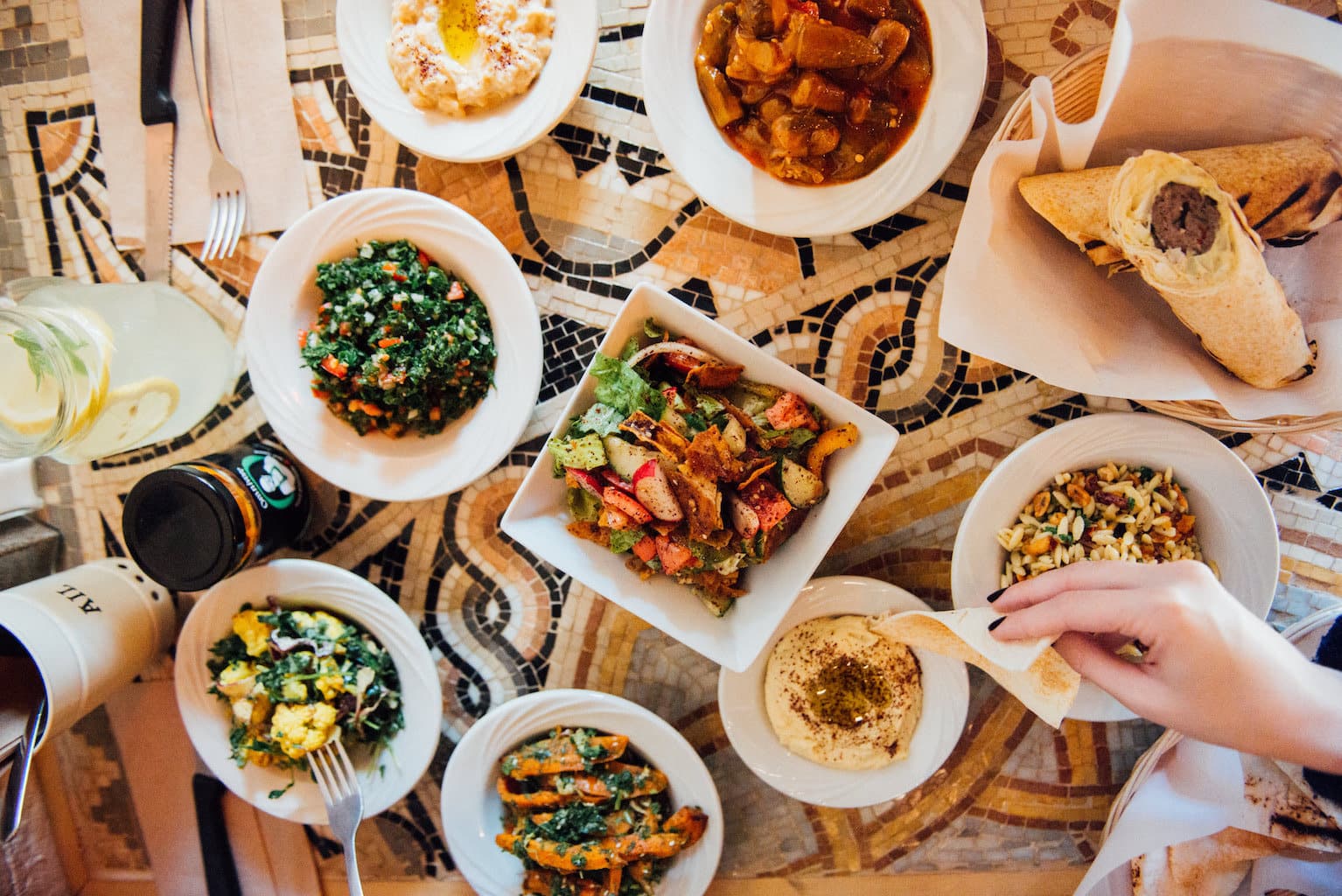 It's time to eat up a top 5 selection of dishes in Montreal selected with WADJU, a mobile app guide where the best dishes in your city come together in one place. Now that 2023 is under way, we're looking to furl our new year's resolutions with the best healthy eats in Montreal.
Crisp and refreshing, filled with vegetables, and perfect for anyone looking to try out a plant-based diet, healthy eats in Montreal are a great way to eat a bit healthier. This city's restaurants have a lot of options to choose from as well, ranging from fast, salad-focused concepts developed by top chefs, poké bowls, and Middle Eastern lunches to burgers tacos so good you wouldn't believe they didn't have meat in them. It's all nourishing, nutritious and good for your health and well-being too.
Here's where you can eat some of the best healthy eats across the island of Montreal, many of which make for a great quick lunch or takeout for dinner as well.
The red cabbage & carrot salad at Foodchain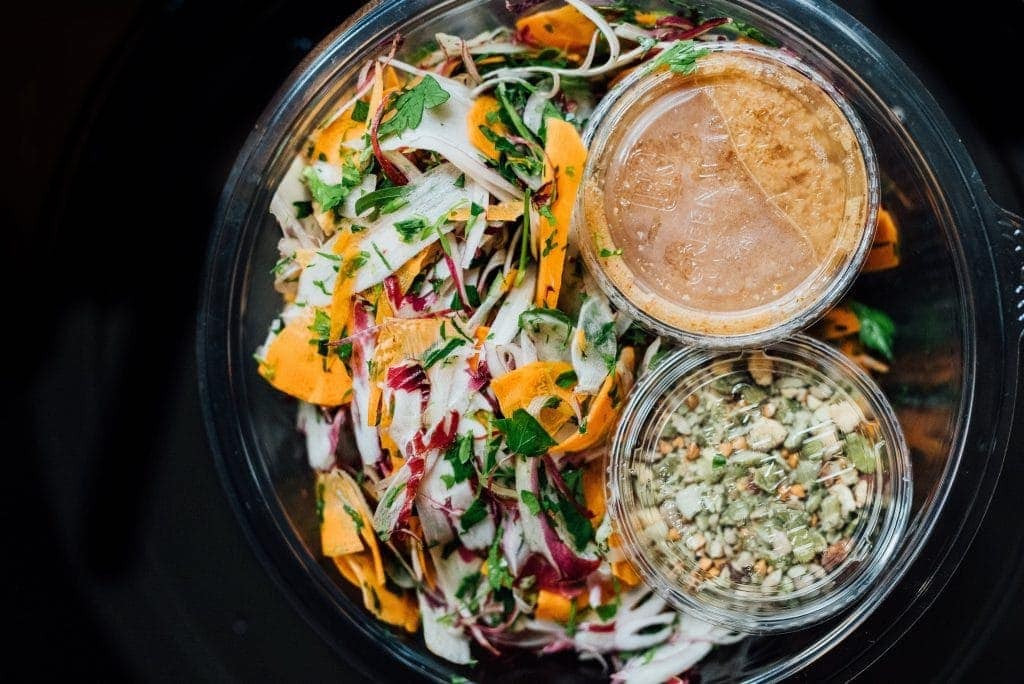 This is anything but your average salad bar: Combining the contributed recipes of several Montreal chefs including Charles-Antoine Crête, Cheryl Johnson and Jeffrey Finkelstein, Foodchain is where one can eat an excellent salad, have it served at a rapid-fire pace, and find themselves completely satisfied each and every time. Among all the amazingly fresh 'fast food' they're making, we love the red cabbage & carrot salad filled with sliced red Beet, green onion, mint and chickpeas with a dijon-caper sauce is among our favourites. It's gluten-free and vegan, too.
The herbivore lunchbox at Omnivore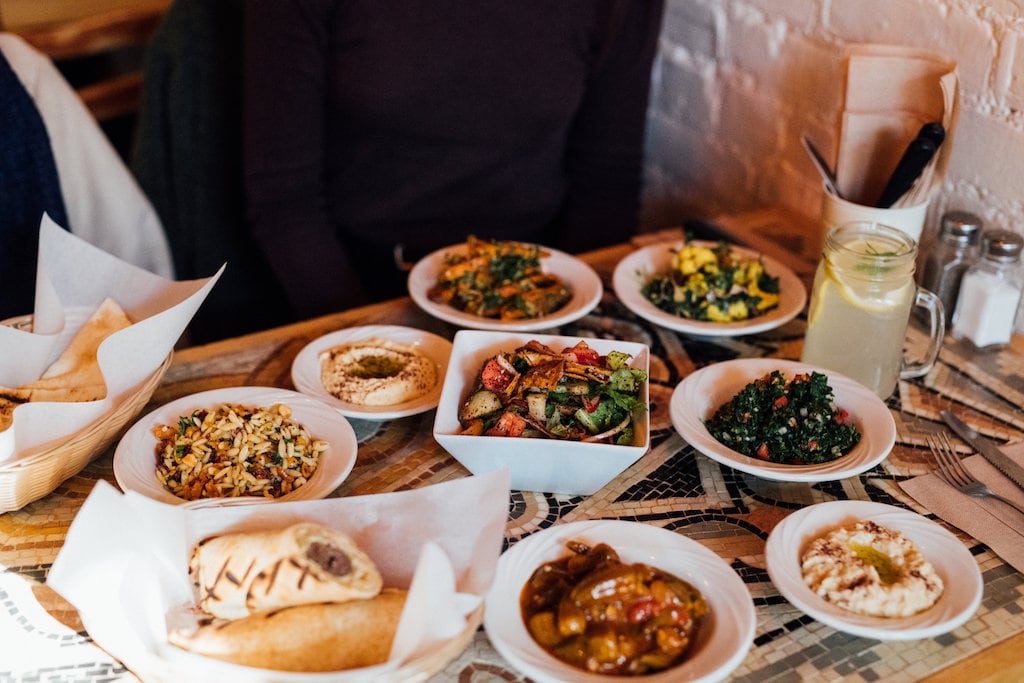 With its starches, fruits, vegetables and freshly grilled proteins, Lebanese cuisine is always a healthful option when eating out in Montreal, and Omnivore's lunchbox is a perfect way to taste and try multiple specialities from their menu in one fell swoop: A mix of three salads is seved with rice and lentils, hummus and grilled meat, and vegetable kibbeh. That's paired with a warm shish taouk chicken sandwich and beef kafta as well. Together, it's just the right amount of food to get you on the right track.
The Thai tacos at Aux Vivres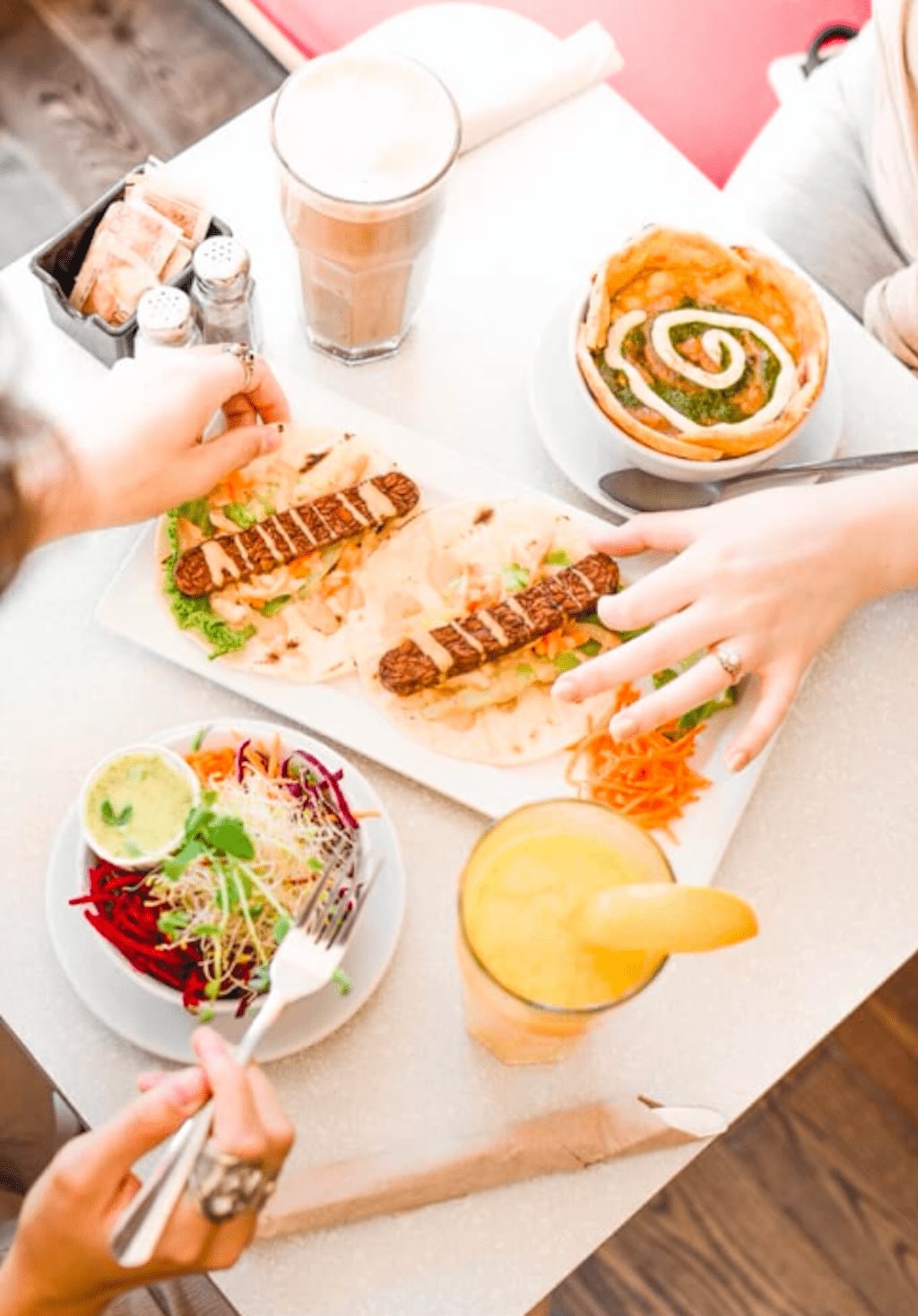 If you want to eat some of the best vegan food in Montreal, Aux Vivres is the perfect option. Having been part of the wave that brought plant-based food to the mainstream in Montreal when they first opened in 1997, owner Marie-Pierre Michaud and chef Michael Makhan have made it their mission to keep things consistently creative. The salads and fresh chapati sandwiches are excellent mainstays of their menus, but we love the Thai tacos, served with organic tempeh satay and a Thai peanut sauce.
The "cheesebvrger" at Bvrger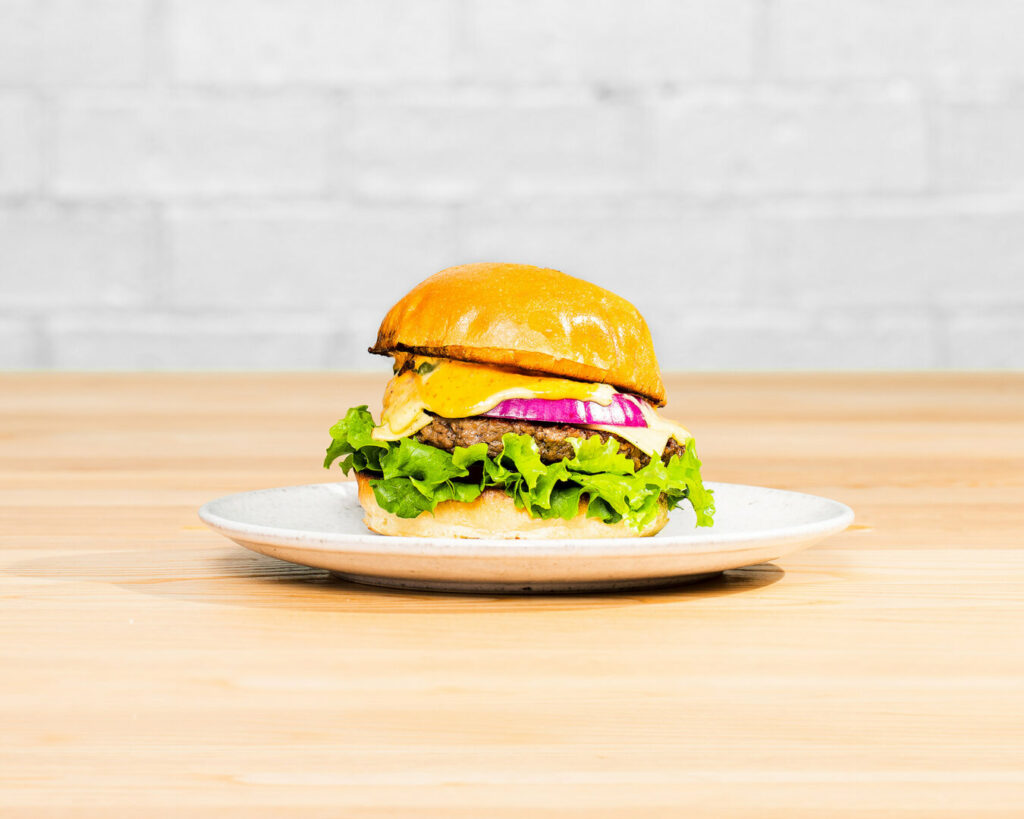 When it comes to eating healthy in Montreal, cravings for burgers can pose a challenge. The ones from Sushi Momo chef Christian Ventura, however, are sure to satisfy: With juicy patties made from either shiitake or a homemade mix of nuts, sweet potato, bean, and soy served on plump brioche buns—plus oat milkshakes and sides like fries, tater tots, and onion rings—you'll be amazed to find out everything is plant-based here. The cheese 'bvrger' is a classic here with its cashew-based sauce.
The Mama California at Koa Lua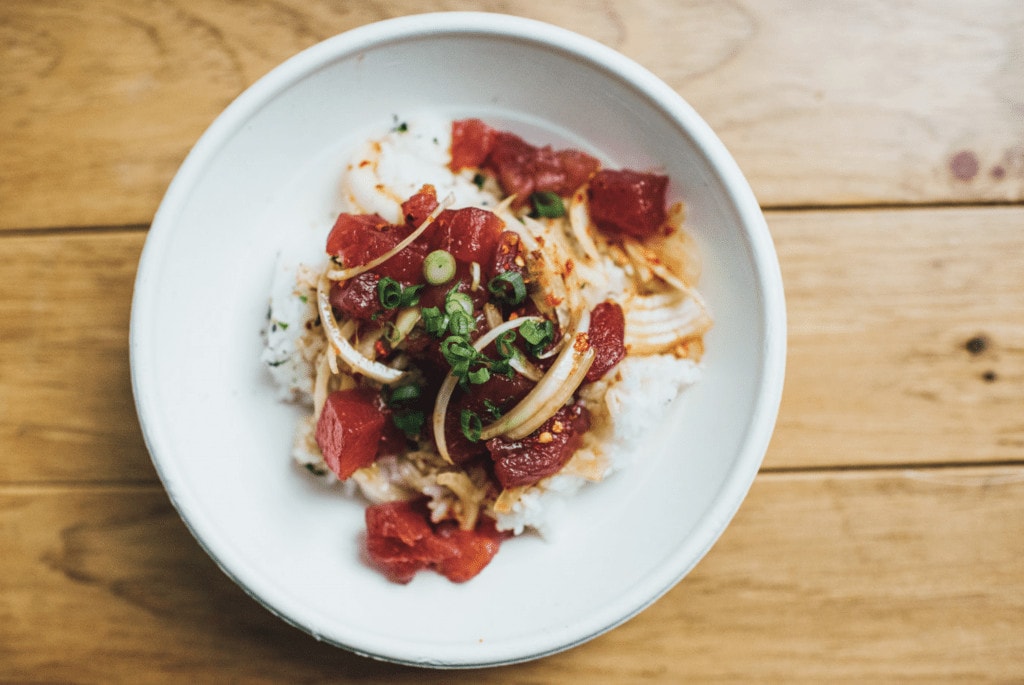 Easing into eating healthier is easy than when you're eating poké bowls. With warm sushi rice covered in freshly cut fish before being dressed in a variety of toppings, it's a versatile dish for those looking for more diet-friendly options. The beachside vibes of Koa Lua's locations have some of the best in Montreal as well: One top recipe is the Mama California, where salmon comes coated in spicy mayo, crab meat, sliced green papaya and tempura for some crunch, and tobiko for a bit of an extra kick at the end of every bite.
Think you know where to find more of the best healthy eats in Montreal? Create an account with Wadju and let the whole city know about them: Simply download the mobile app from the App Store and from Google Play to submit the dishes you love the most, and visit Tastet to see all of our top dish selections!
Written by JP Karwacki
Photography by Alison Slattery