5 Montreal bakeries with the city's best croissants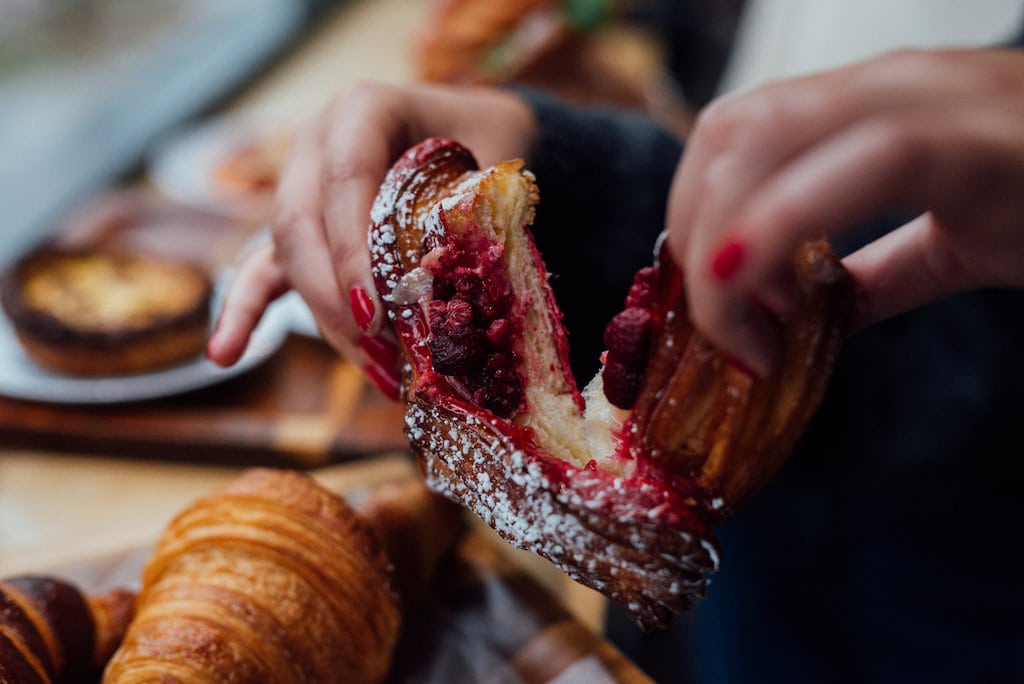 Welcome to a selection of top 5 dishes in Montreal handpicked with WADJU, your mobile app guide for finding the best dishes in your city. This time, we're cracking open the warmest, most buttery and all-around best croissants in Montreal.
Few experiences for casual and rich snacking in Montreal get much better than the best croissants made by the city's best bakers. When they're fresh out of the oven and brought straight to the breakfast table—or eaten right out of the bar if you can't wait to get home—they are among the greatest things to eat. Seemingly simple, only so many have truly mastered these flaky, crescent-shaped pastries.
Here are some of our favourites from across the city, each of which let off that rich aroma and truly delicious upon the very first bite.
Hof Kelsten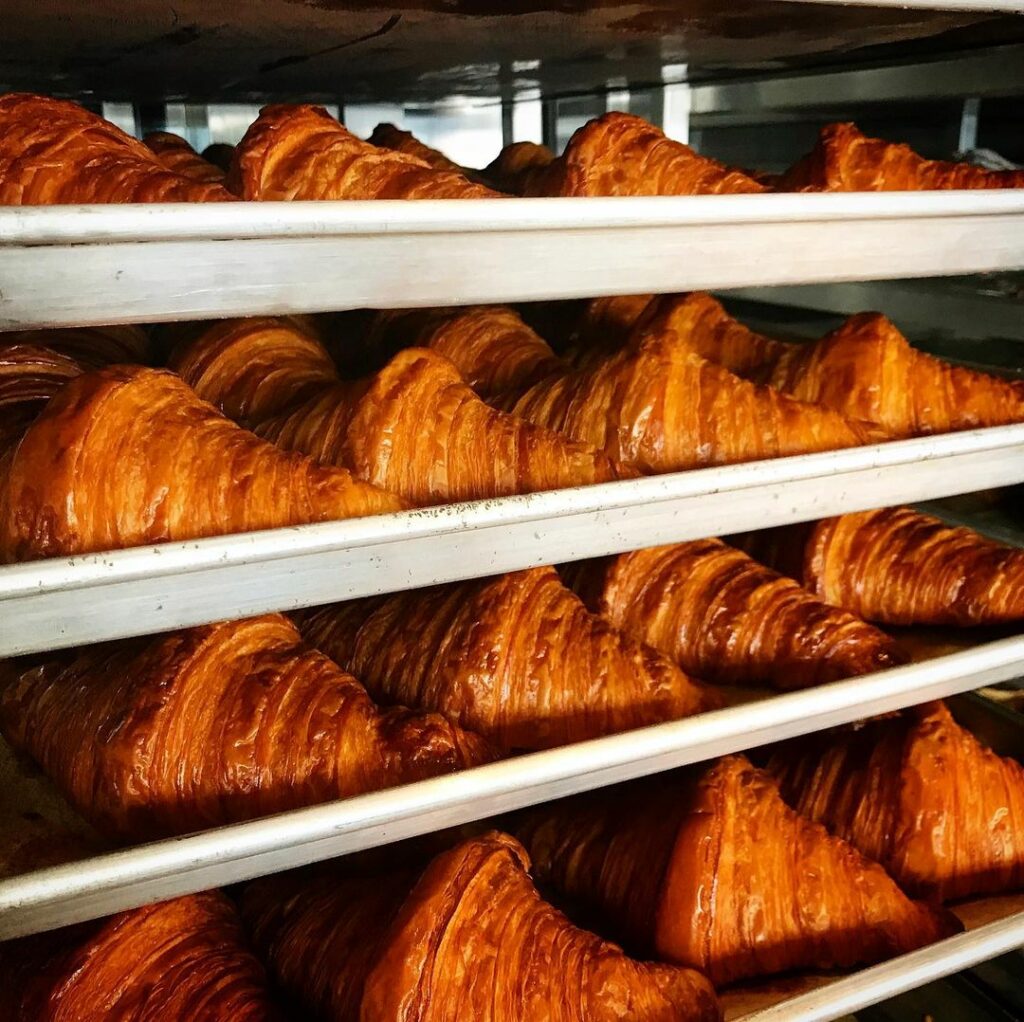 Jeffrey Finkelstein is often cited as one of the city's best—if not the best—bakers creating menus full of fresh bread, pastries and other dishes both savory and sweet. Among those, however, the croissant reigns supreme. Each croissant is perfectly baked, and every bite of one immediately tells you why: Flaky and airy, full of pockets containing a rich taste of butter, we're simply thankful that they regularly have them available both at the bakery and at cafés around the city that source them directly for their sheer quality.
Les Co'pains d'abord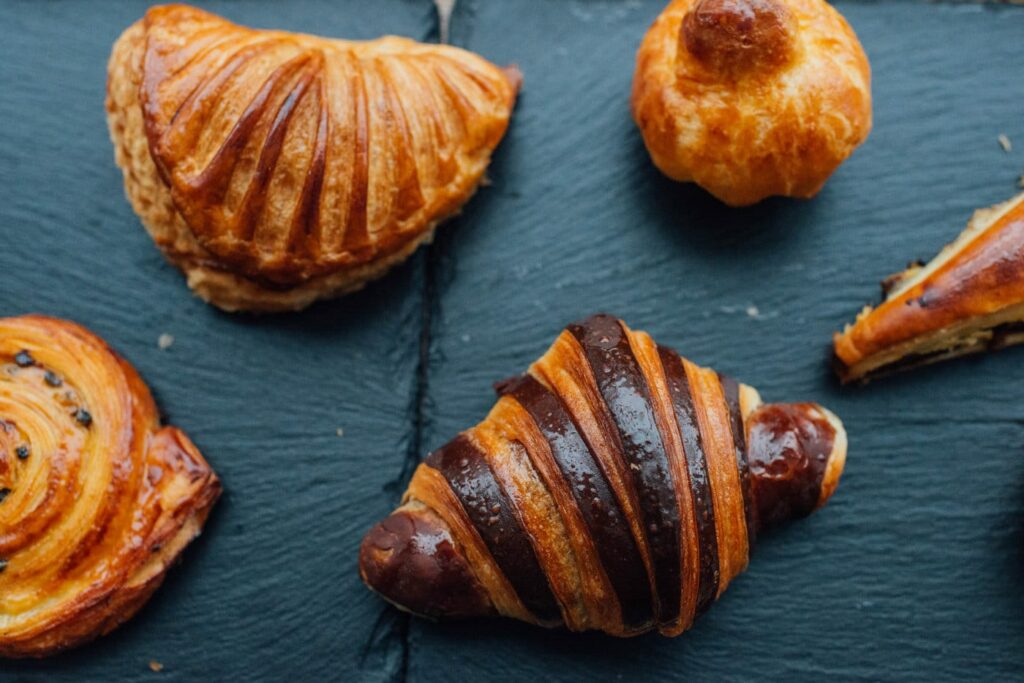 Often seen as the source of some of the city's best viennoiseries, this bakery from Jacques Preschoux doesn't stop at making traditional croissants, and that is why we find theirs among the best. The variety's almost staggering, where they come filled with cheese, pistachio, chocolate and beyond, as is indicated by the colours and shades ribboned through their exterior. Just as picture perfect as they are delicious, a bite of a croissant here is essential in Montreal.
Le pain dans les voiles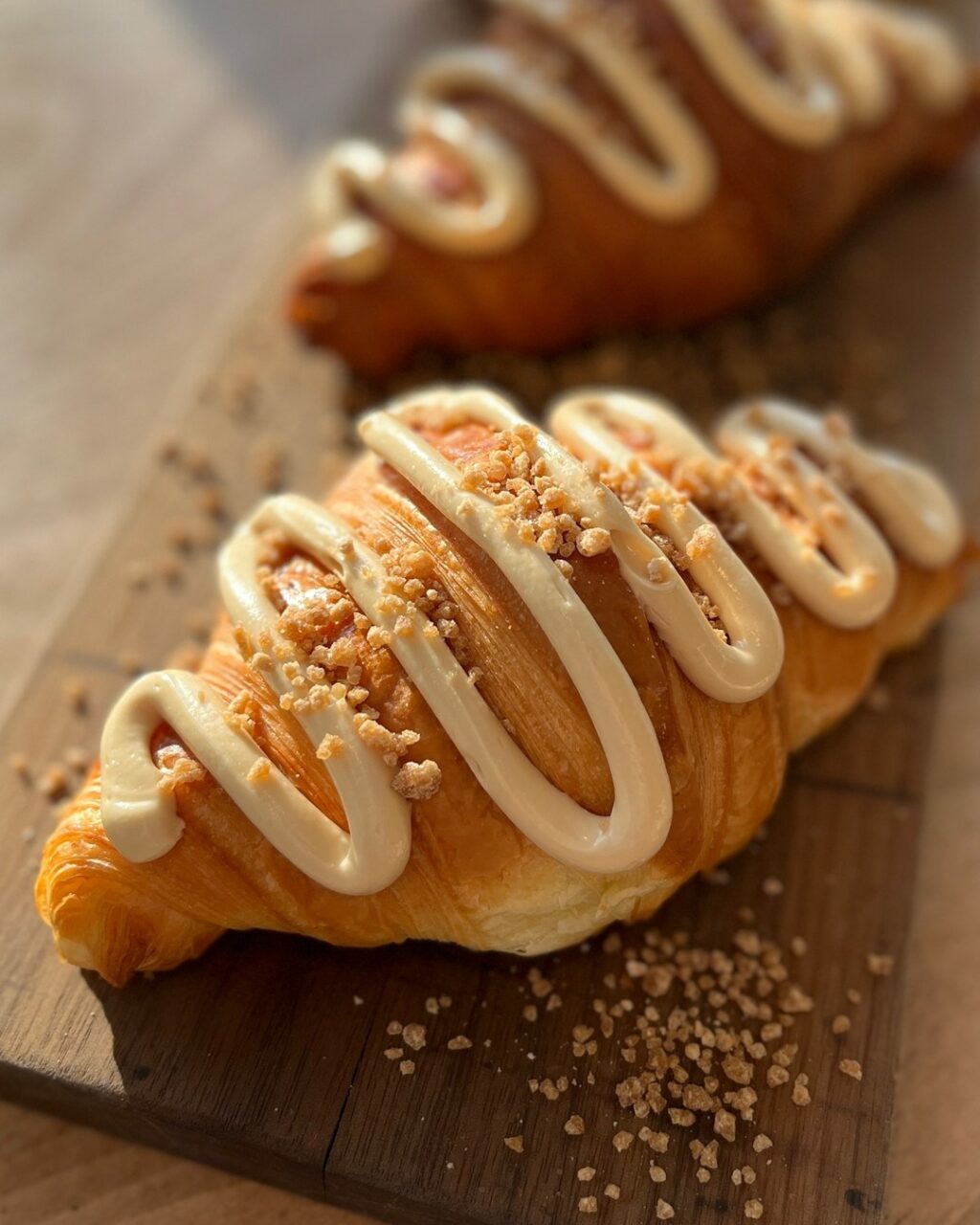 Filling the air in Villeray with the scent of fresh pastries, this bakery's goods are made with Quebec terroir such as local flour. While Le pain dans les voiles is often looked to for their bread, the wonderfully buttery croissants cannot be overlooked. Their head bakers François Tardif and his partner Guylaine Duvernay have said that their recipe represents the combined know-how of all their team, coming together to create the best of the best. The effort shows: Theirs is a classic which exudes the rich savory taste you want in a croissant.
Hélico
It's no surprise that if one of Hochelaga's most lauded restaurants were to open a side café and bakery, it would deliver an endless selection of supremely delicious pastries. That's because of the expertise from their team, whose techniques find few equals. Their croissants are extra crispy on the outside with a flavorful and glutinous interior, full of hot bubbles of butter and flour. They're so good that they often can figure as croutons on some of Hélicoptère's menu items.
Croissant Croissant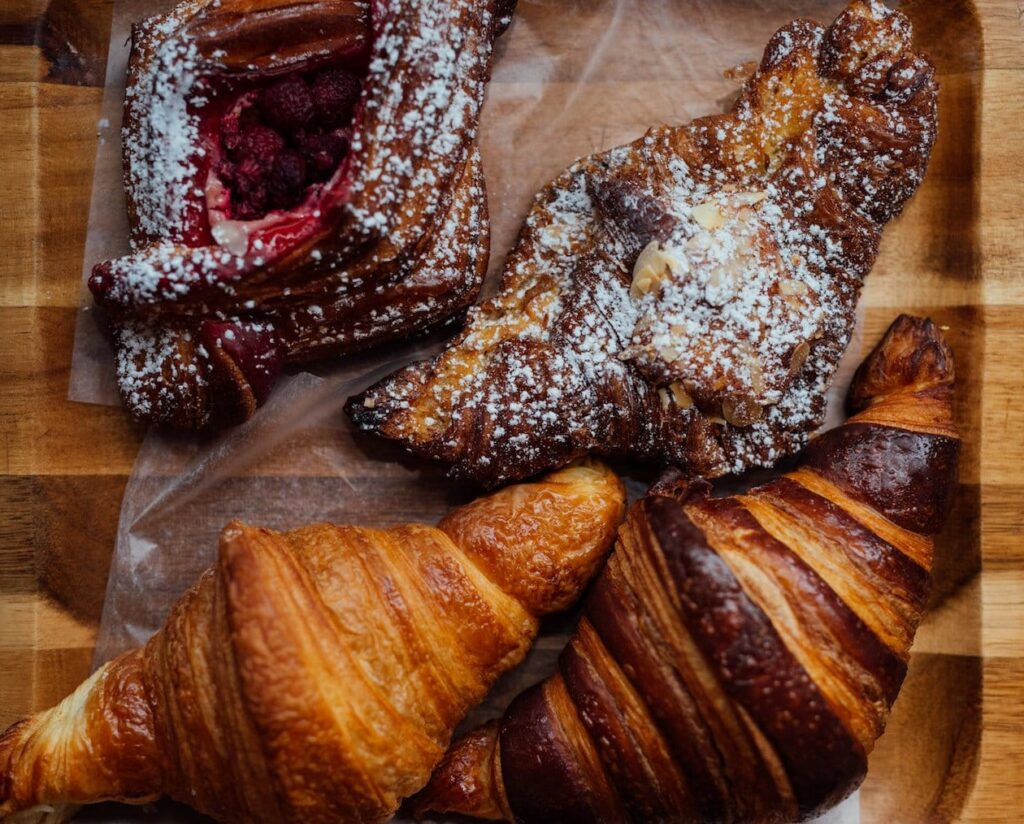 Serving pastries so nice they named it twice, Croissant Croissant is a croissant-lover's heaven. If that's not proof enough, it's important to note that they are under the watchful eye of their neighbourhood's French expats in the Plateau. They approve, however; there's a wide range of buttery croissants here, from classic buttery and cheese-stuffed ones to caramel-lined and vegan varieties, and they are all voraciously consumed by both neighbours and locals traveling across the city for a bite.
You can be a part of finding the best dishes in the city with Wadju, too: All you need to do is download the mobile app from the App Store and from Google Play to submit the dishes you love the most, and visit Tastet to see all of our top dish selections!
Written by JP Karwacki
Photography by Alison Slattery