5 iconic Montreal dishes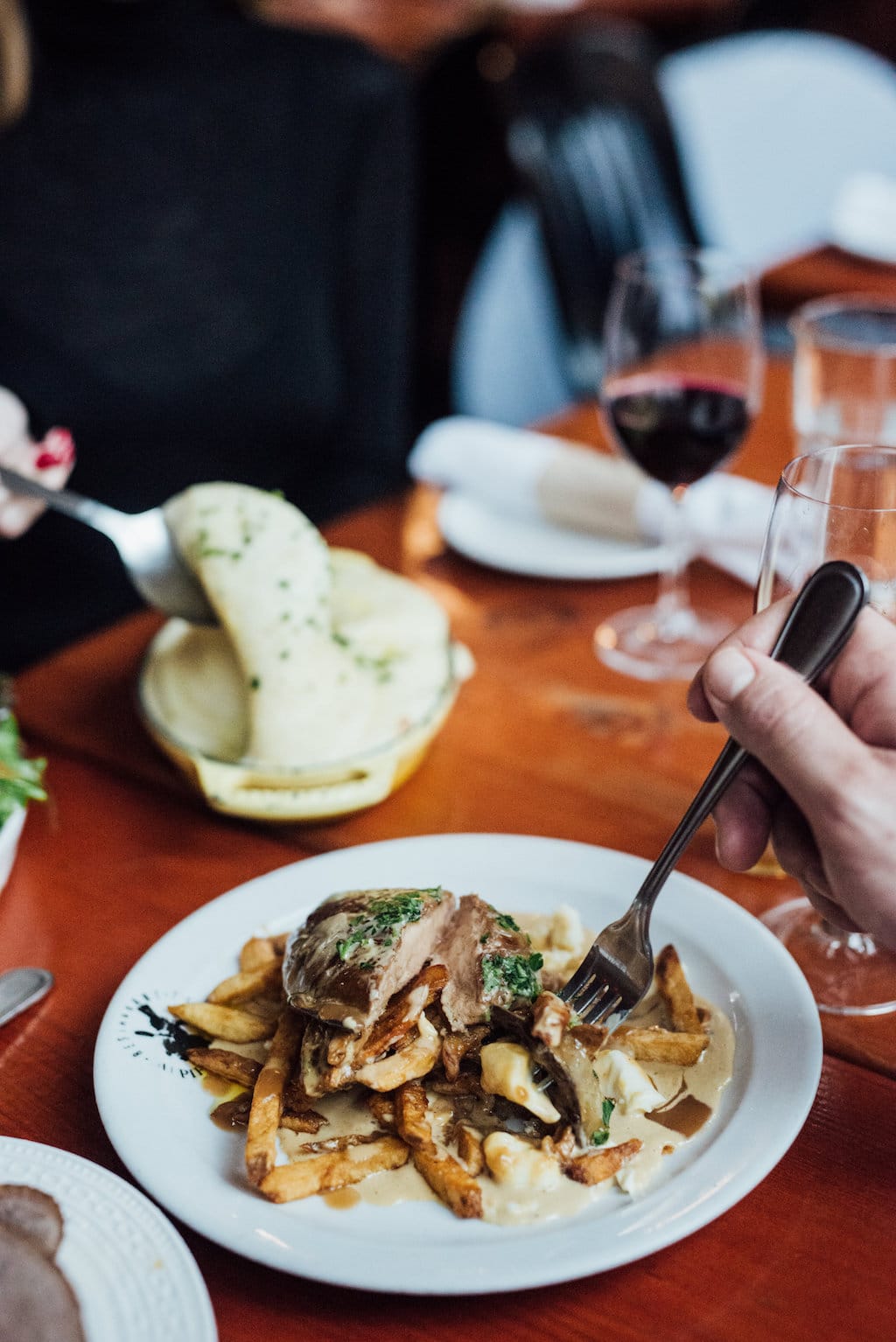 To kick off our biweekly top 5 dishes with WADJU, a new mobile app that helps you find the best dishes in town, we wanted to start with something special: Montreal's most iconic dishes.
READ MORE — Wadju: Hunting down the best dishes in town
Every city's dining scene has its claims to fame, the essential bites that are part of its cultural identity. In Montreal, it's a collection of creations from restaurants that have either withstood the test of time and helped shape its history, or newer plates that have set the stage for the city's culinary future. Together, they form the greatest and latest things to eat, receiving rounds of applause from diners near and far for reliability, durability, and consistently flawless execution.
Let's dig in!
Joe Beef's lobster spaghetti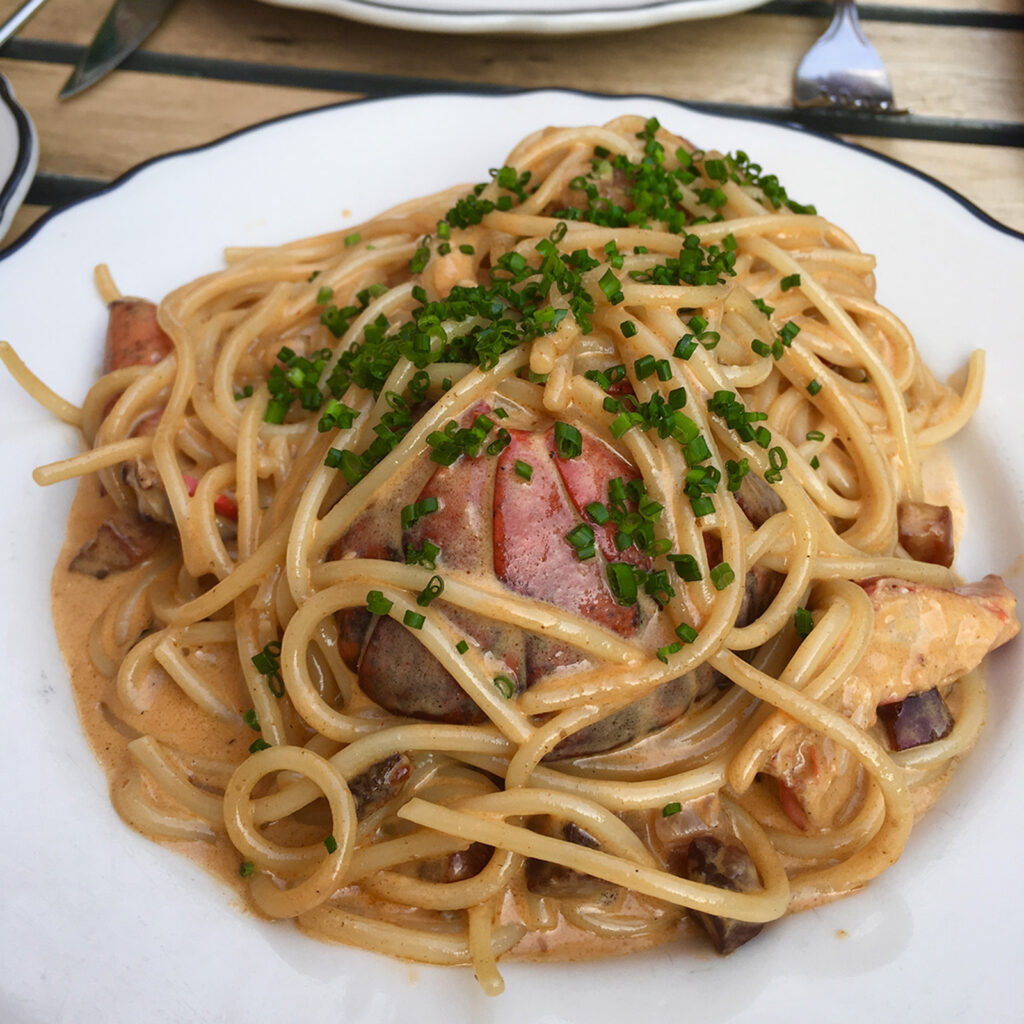 It's a top tier mainstay of a Montreal institution: This seemingly simple dish of seafood and pasta speaks to its creators David McMillan and Frédéric Morin's long history of cooking in the many great restaurants of the city's past. With its spaghetti brimming with an entire fresh lobster and lardons, all rolled in a rich and creamy sauce of butter, brandy, tarragon and garlic, it is a luxurious plate best shared over a long meal at their table.
Au Pied de Cochon's foie gras poutine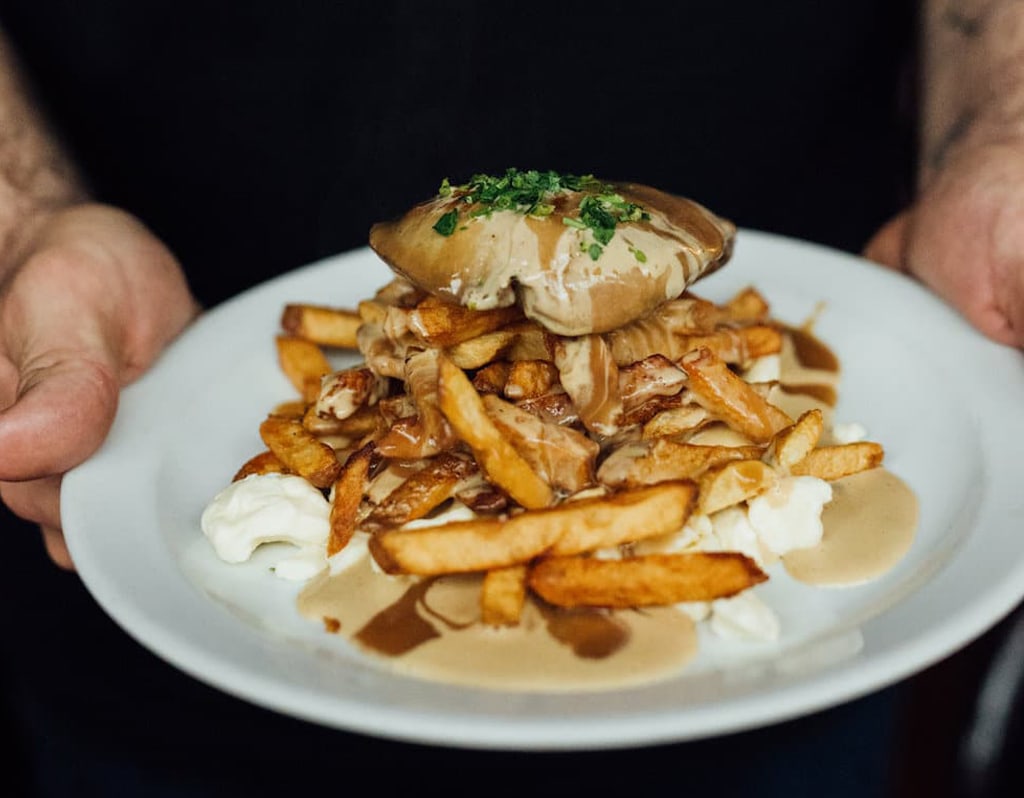 Chef Martin Picard has always been known for turning the dining scene on its head, and his take on poutine is no exception. Combining his long history in high-end restaurants and a propensity for filling his menus with slabs of foie gras, the result is an elevated poutine unlike any other. The usual suspects of fries, gravy and cheese curds are all upscaled: The potatoes? Fried in rendered duck fat. The cheese curds? Squeaky as always. The gravy? Made with duck liver. And, of course, deliciously rich foie gras.
Schwartz's smoked meat sandwich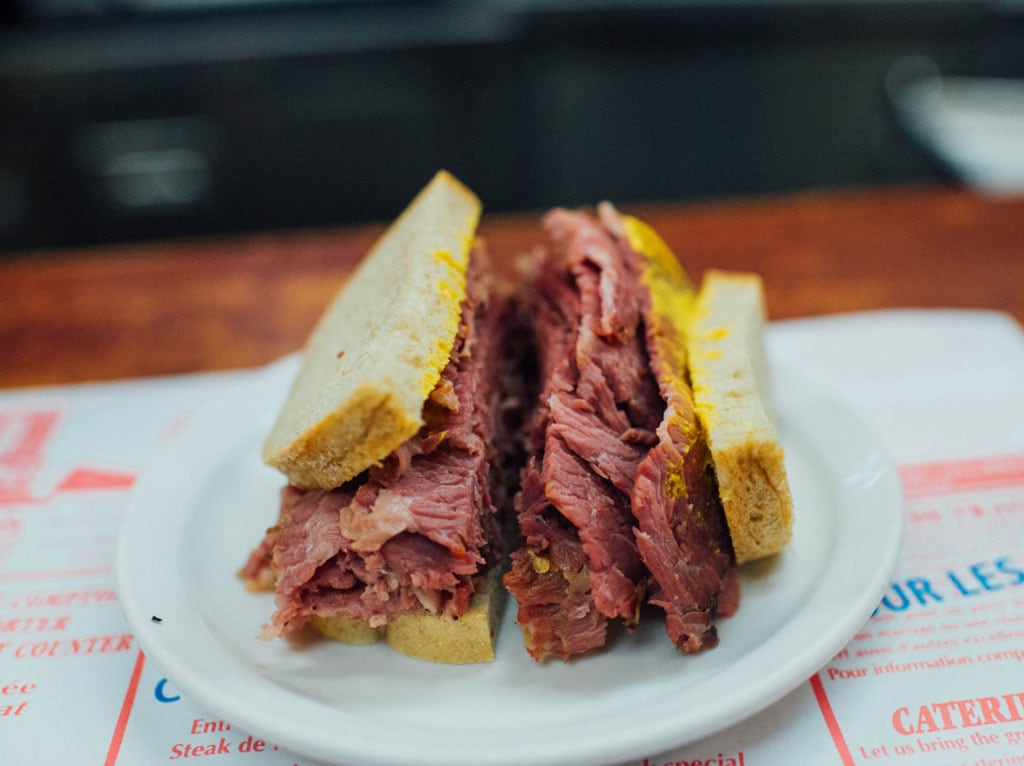 It's world famous for a reason: Each sandwich is made with a recipe that dates back to 1928, where lean or fatty cuts of brisket are marinated with Schwartz's own closely guarded blend of spices for 10 to 12 days, smoked for nine hours and then steamed for an additional three hours—all part of the daily process that makes each bite melt in your mouth. It is an original creation so delicious that its delivery requires nothing more than rye bread and yellow mustard.
St-Viateur & Fairmount bagels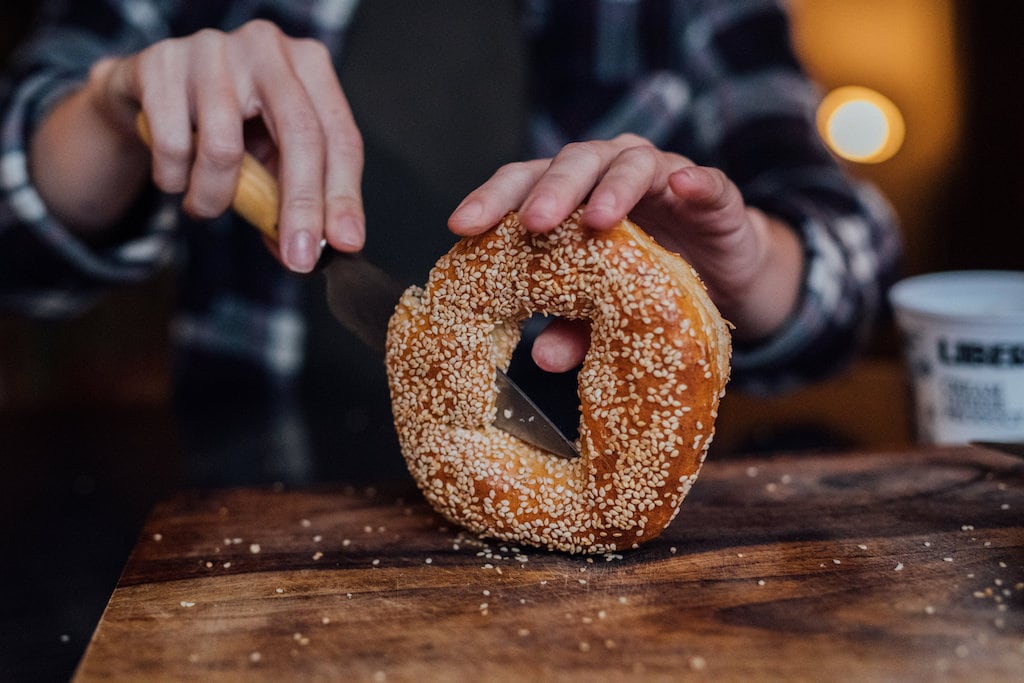 With a style so distinct that it put Montreal's name in mouths across the globe, these hand-rolled, wood-fired rings of sweet, thin, and dense dough rings are an undeniable cornerstone of Montreal gastronomy. What began with a bagel recipe dating back over a century from Fairmount has spurred the creation of St-Viateur in 1957, but both are destinations for the fundamental local food. Whichever one you prefer, there's no question that the best way to have them is fresh and hot, straight out of their forever-burning ovens.
Wilensky's Special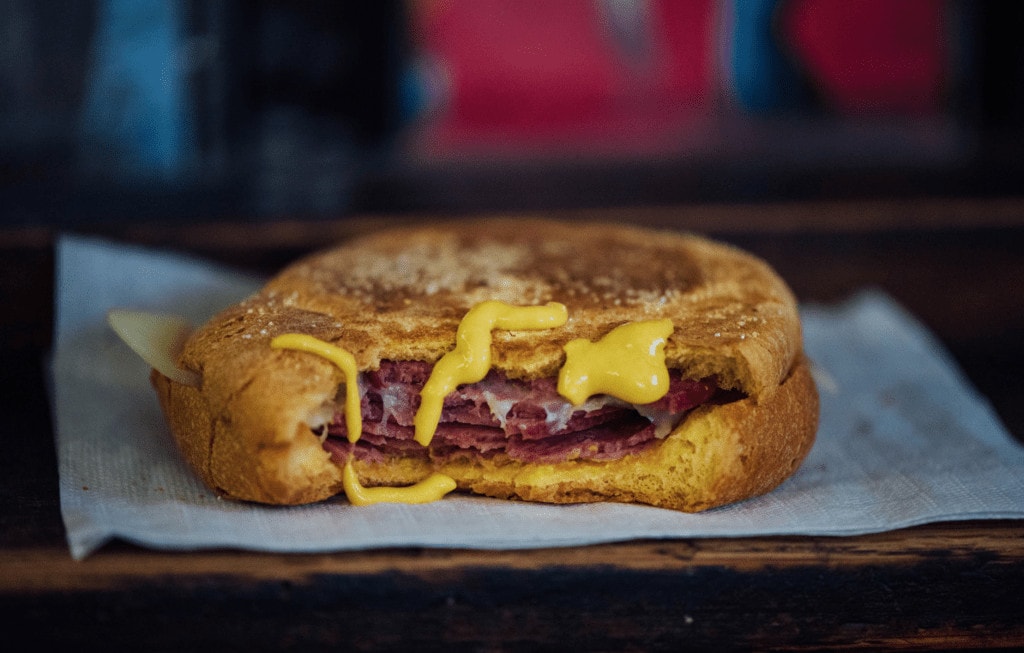 You have to eat the simple and comforting sandwiches of this lunch counter dating back to 1932, and you have to eat it their way: It's slices of grilled all-beef salami and all-beef bologna served with mustard on a kaiser roll, which is pressed flat from the grill until it's crispy on the outside and warm and chewy on the inside. You can decide whether you want a slice of Swiss or cheddar on this essential comfort food, but you can never ask for no mustard, and you can never get your sandwich cut in two; that's just the way it is!
Thanks to all kinds of locals and visiting foodies, you can find the best dishes in the city with Wadju. Download the mobileapp from the App Store here and from Google Play here, and visit Tastet to see all of our top dish selections!
Written by JP Karwacki
Photography by Alison Slattery