5 delicious cheap eats that won't break the bank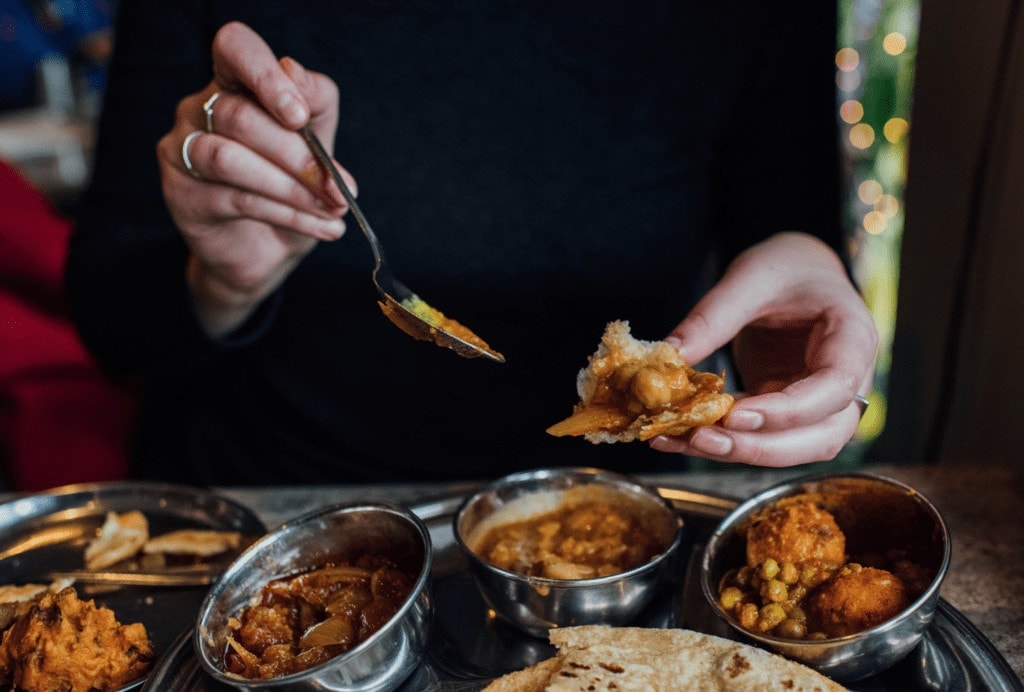 Working with WADJU, an easy-to-use mobile app to track the best dishes in your city, we've put together another list of the very best things to eat in Montreal. We know budgets are tight these days as we count pennies leftover from the holidays and save for a new year, so we're focusing on the best cheap eats in Montreal.
Is it just us, or does something that fills us up taste really good when it barely takes a bite out of our bank accounts? That's what makes the best cheap eats in Montreal all the more delicious—when restaurants are making sure that all Montrealers are as well-fed as possible, everybody wins. With so many cuisines to pick from, these kinds of dishes are not only great to eat, but they're so inexpensive that you could happily eat them just about every day of the week.
Here's where you can get your hands on the best cheap eats in Montreal.
Thali at Pushap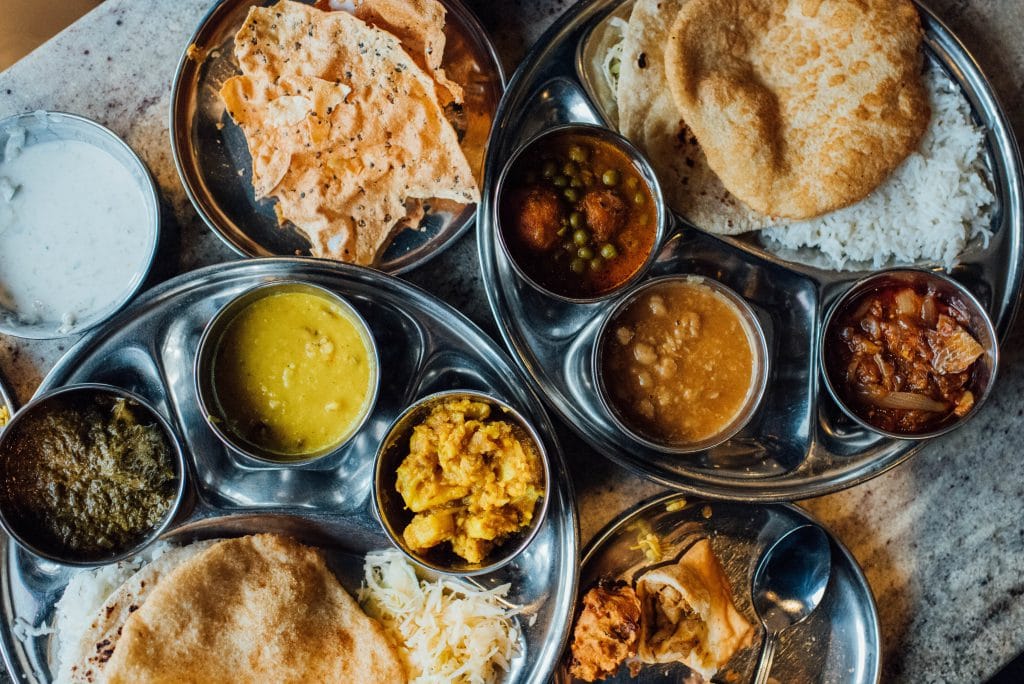 Our of all the Indian restaurants in Montreal selling thali, Pushap is not only offering some of the cheapest, but the best in town: Entirely vegetarian, their rounded and sectioned platters of food come with two chef's choice curries and another with either lentils or chickpeas, rice, salads, and another choice of either fluffy deep-fried sourdough bhatura or baked naan. Every bite is flavourful, brimming in the cuisine's hallmark of aromatic spices, and it's a filling option—somehow all astoundingly for under $10.
Gnocchi at Drogheria Fine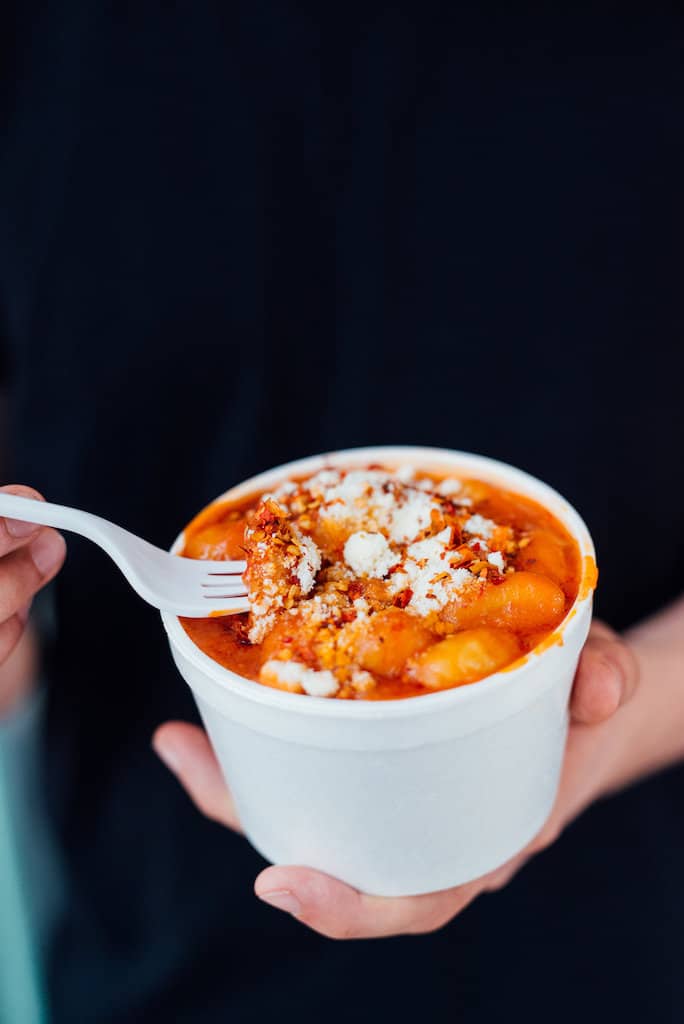 Ask anyone around the Plateau and Mile End where to eat when you have less than $10 in your pocket, and this Calabrian pasta counter from the Gattuso family is bound to come up. Why? At any hour of the day, you'll find Montrealers collected around Drogheria Fine's window for a $5 container of their fluffy gnocchi served in a vibrant red pomodoro sauce and dusted with Parmesan cheese and/or chili flakes. It's easily among the best ways for your average paesano to not only eat, but to eat well and cheaply.
The burger plates at Patati Patata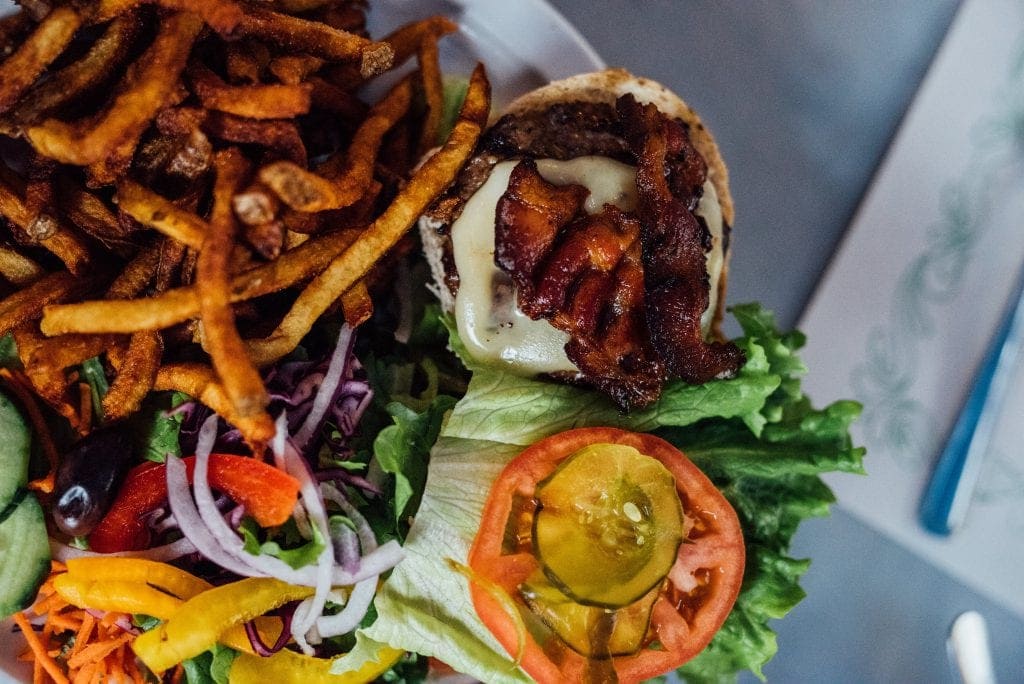 The Plateau is bursting with all kinds of places to eat, but if you want to eat cheap and well while you're at it, you'll go to Patati Patata. If you can't find it, look for the small corner diner where dozens of Montrealers are eating elbow-to-elbow at just about any time of day. Everything on their menu is economically priced, but everyone tends to order their cornerstones of poutines, sandwiches and burgers. Only slightly over $11, their handheld burgers with fries and salad make for perfect (and cheap) fuel for the day or a night out.
The chicken thigh plate at Chalet Bar-B-Q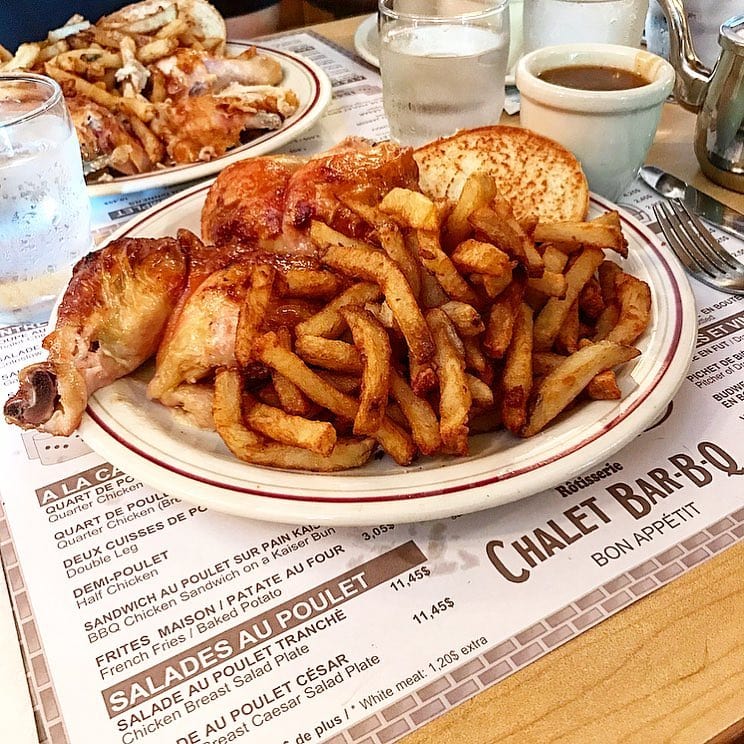 A local legend for eating cheap in NDG, Chalet Bar-B-Q's charcoal rotisserie is known not only for making great plates of chicken, but for making it just as good over and over again. Locally sourced and slow-cooked, and served on heaped plates of fries with a cup of homemade gravy on the side. It's such a winning recipe that it's kept this restaurant on everyone's minds since they first opened in 1944. The price doesn't hurt either: As we write this in 2023, they've still managed to keep their thigh plate below $10.
The spanakopita at Kouzina Niata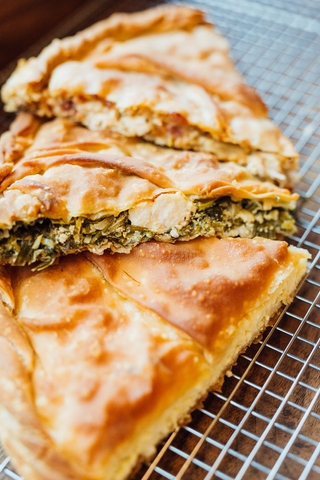 A newer restaurant in Montreal with a lot of heart (and one of our favorite new openings of 2022), Angelis Sarbanis and Lampros Tsalamengas' Hellenic ready-to-eat counter in the Mile End is an homage to their Greek roots. Here, they're making it equal parts cheap and delicious with all the kinds of food they had growing up around the dinner table. That includes their staple of spanakopita, a flaky phyllo pie that's filled with layers with spinach and barrel-aged feta. At $6.50 a slice, that leaves plenty of wiggle room to pick up something from their dessert menu, like the decadent baklava cheese cake. That's Kouzina Niata for you!
Got your own favourite cheap eats in Montreal? Don't just tell us, let the whole city know about them with Wadju: Download the mobile app from the App Store and from Google Play to submit the dishes you love the most, and visit Tastet to see all of our top dish selections!
Written by JP Karwacki
Photography by Alison Slattery