5 brunch dishes you can't skip in Montreal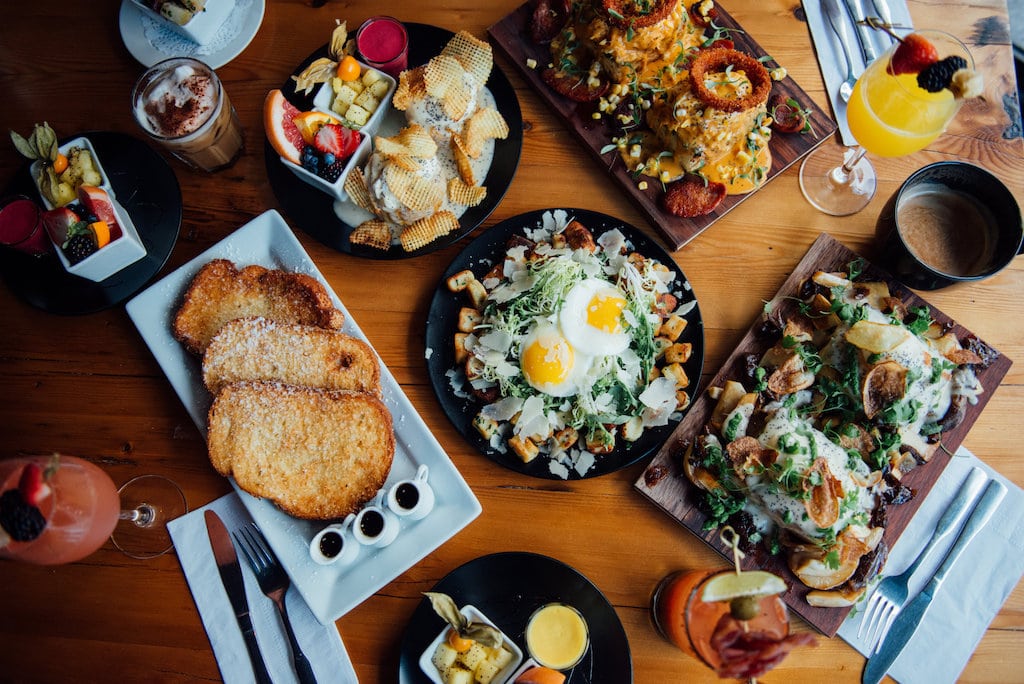 Every two weeks, we're looking for the top 5 dishes with WADJU, a mobile app guide to finding the best dishes in your city; this time, we're making the most of the weekend with the best brunch in Montreal.
Whether it's during the weekend or a weekday, we can't get enough of brunch; it always makes for a great time to socialize and relax while eating as healthily or luxuriously as we please. It's not just us, either: Montreal restaurants and chefs have devoted themselves to this daytime meal that blends sweet and savory in one sitting, all with stupendously memorable results.
Maybe it's the mimosas talking, but we're positive that you won't forget any of the following plates once you taste them.
"Poached egg on your face" Panini at Olive & Gourmando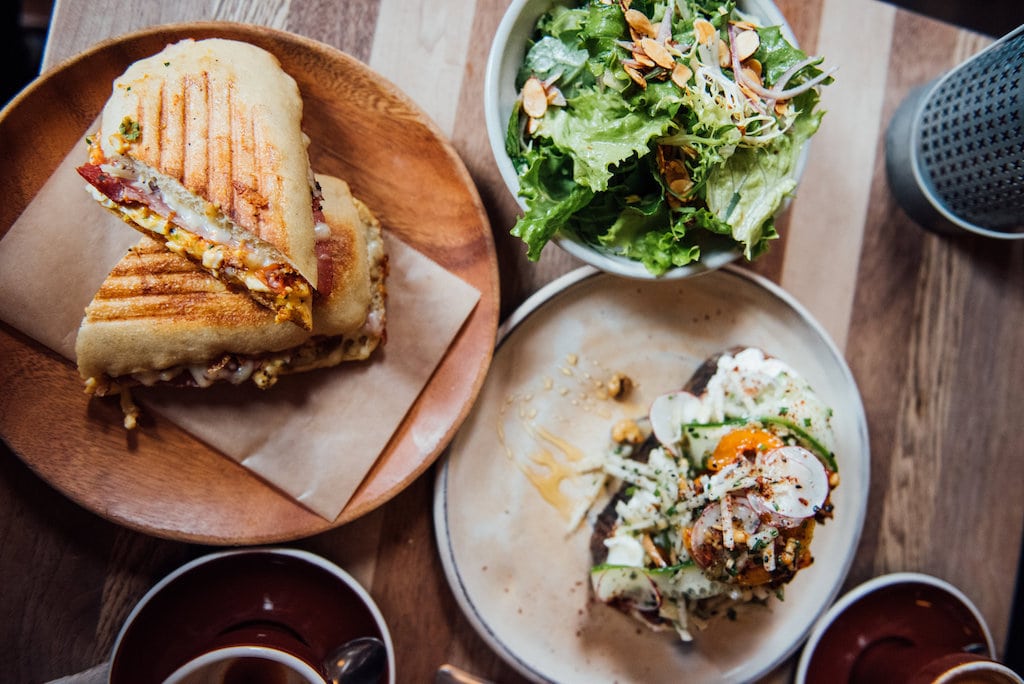 Old Montréal tops a lot of locals' lists when it comes to which neighborhood to eat brunch in thanks to this classic café. They serve a lot of all-day delights, but among all their top-notch pastries, coffee, salads and sandwiches, this panini made with with poached egg salad, raw milk Quebec farmhouse Clos-des-Roches cheese, smoked prosciutto, confit tomatoes and a kick of Sriracha hot sauce has a special place in our hearts.
Syrniki at Arthurs Nosh Bar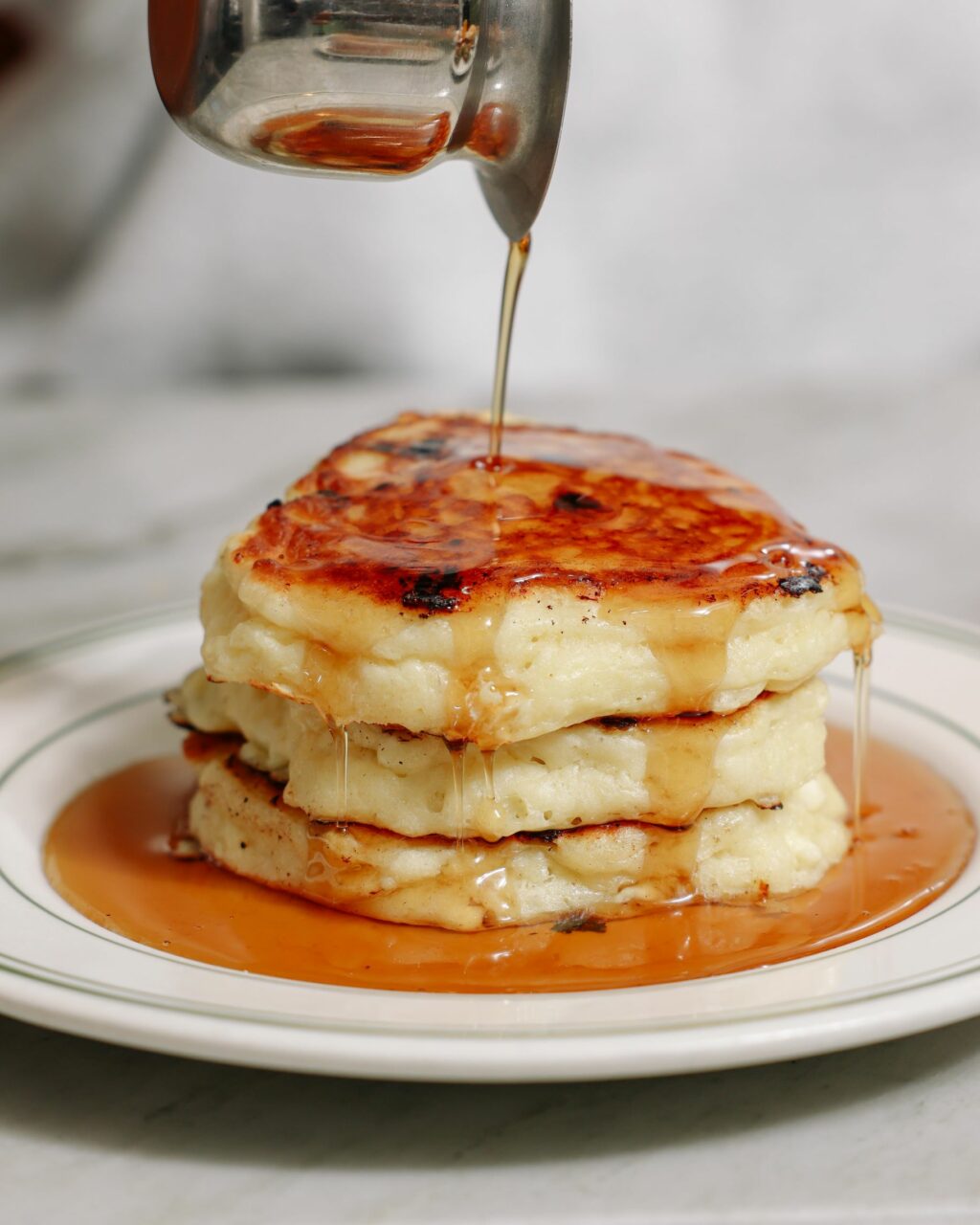 It's hard to imagine brunch without pancakes, and the ones at Arthur's Nosh Bar are easily among the best to order up. Instead of the usual flapjacks found around the city, their menu features stacks of fluffy, sweet and cheesy syrniki made with cottage cheese and served with Quebec maple syrup and a sprinkling of sea salt from Maldon. Depending on the time of year, they'll come served with seasonal fruit as well.
Bagel du Passé Composé at Le Passé Composé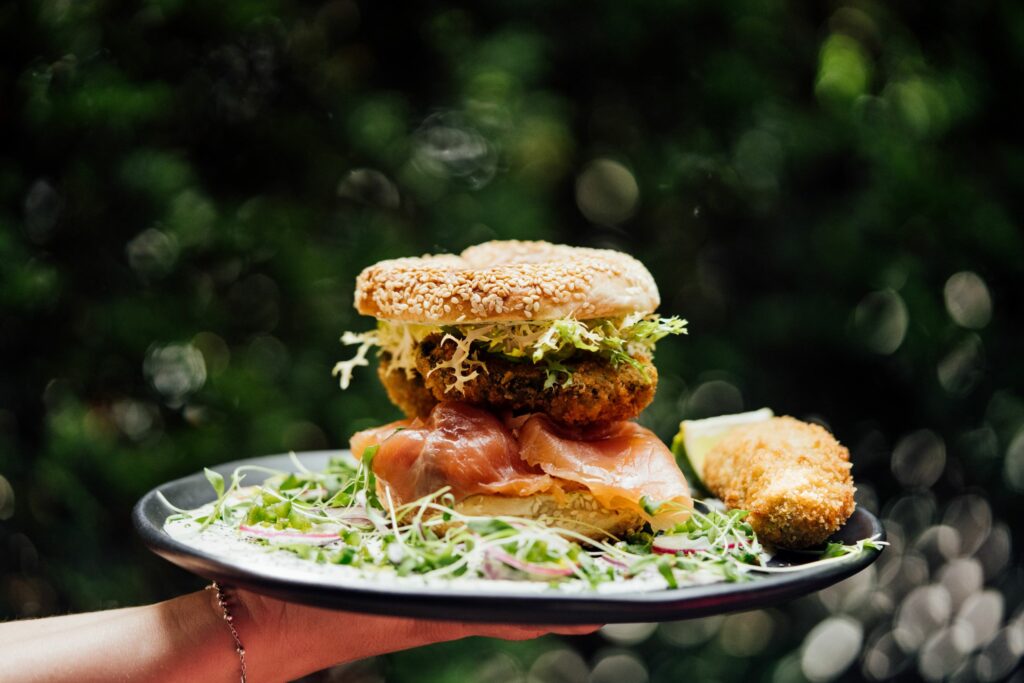 Chef Arnaud Glay is one of Montreal's de facto specialists for brunch, and his restaurant in the Village has been going strong because of it for over a decade. Among the many specialties it's known for, we love this fresh and savory feast of a dish where smoked salmon from Quebec and panko-crusted slices of fried avocado and fried jalapenos are sandwiched between a St-Viateur bagel with basil cream cheese, served with a squeeze of lime, a niçoise salad, cilantro sprouts.
Chic Croissant at Régine Café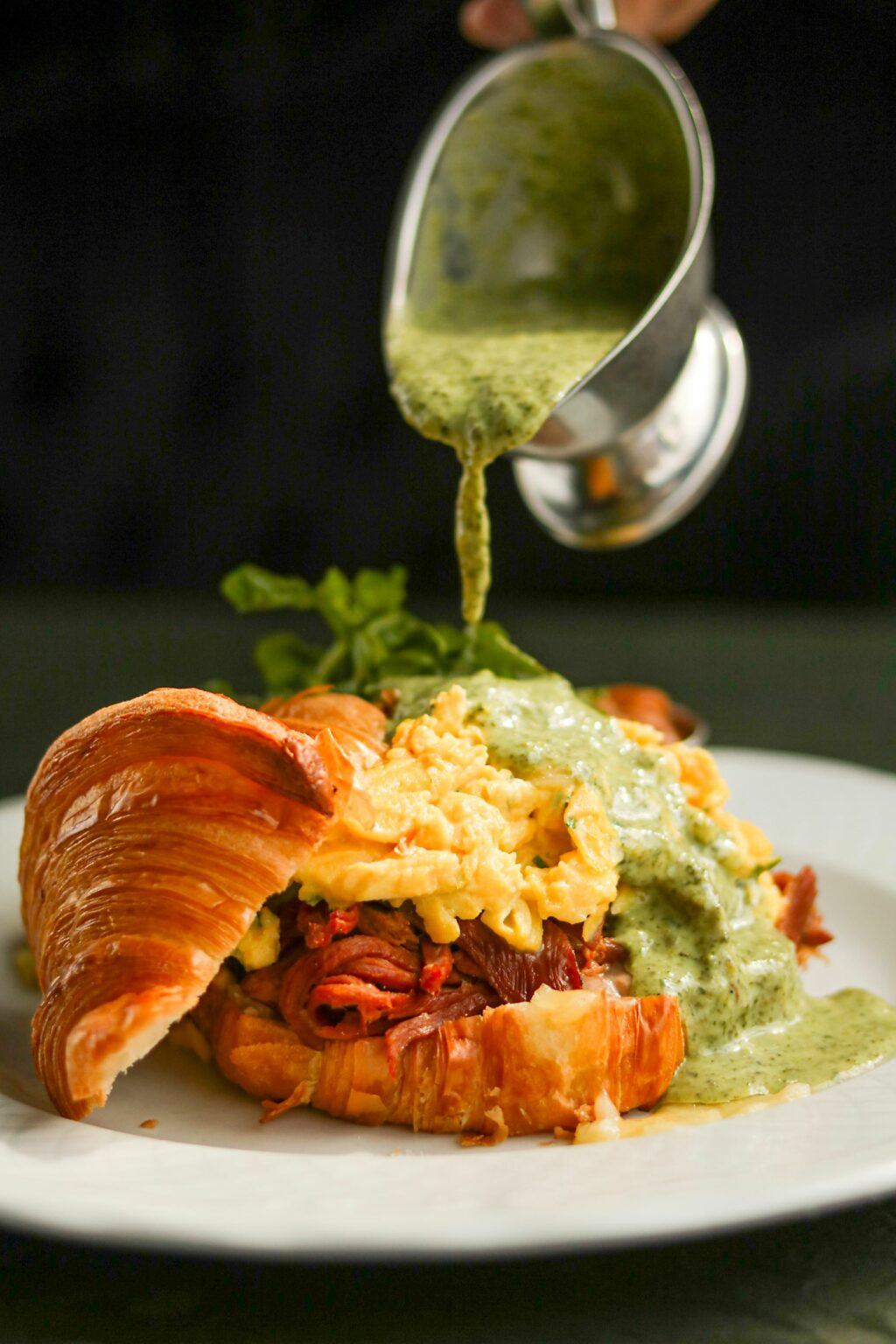 While Montrealers line up around the block every day of the week for their English tea room experience, who would expect that such an elegant all-day brunch destination could make such a sinfully filling dish: Scrambled eggs and layers of pulled ham and aged cheddar are served on top of a crisp croissant, and it's all topped in a sumptuous spinach bechamel you can dip its side potatoes in. Go the extra mile and make it twice as luxurious by swapping in smoked salmon or beef cheek.
The Full English at Bishop & Bagg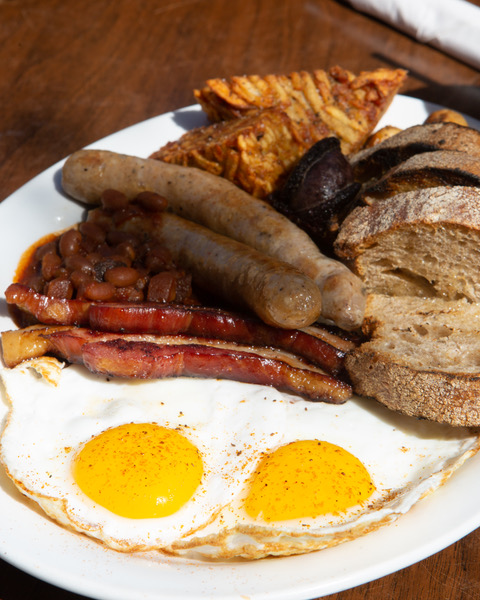 There are more two-egg platters in Montreal's brunch restaurant menus than you can shake a stick at, but if you do want one, you may as well get the biggest and best of them at this English pub (or their close relatives of the Burgundy Lion in Little Burgundy or Wolf & Workman in Old Montréal): Their Full English is the British classic fry-up, where a huge plate comes loaded with two eggs, bacon, boudin, sausages, fried mushrooms, potatoes, beans and toast. Grab a cup of coffee or tea to go with it, and you'll be pleasantly fed for the rest of the weekend, let alone the day.
Thanks to all kinds of locals and visiting foodies, you can find the best dishes in the city with Wadju. Download the mobile app from the App Store here and from Google Play here, and visit Tastet to see all of our top dish selections!
Written by JP Karwacki
Photography by Alison Slattery