The Best Addresses in Outremont and Parc-Extension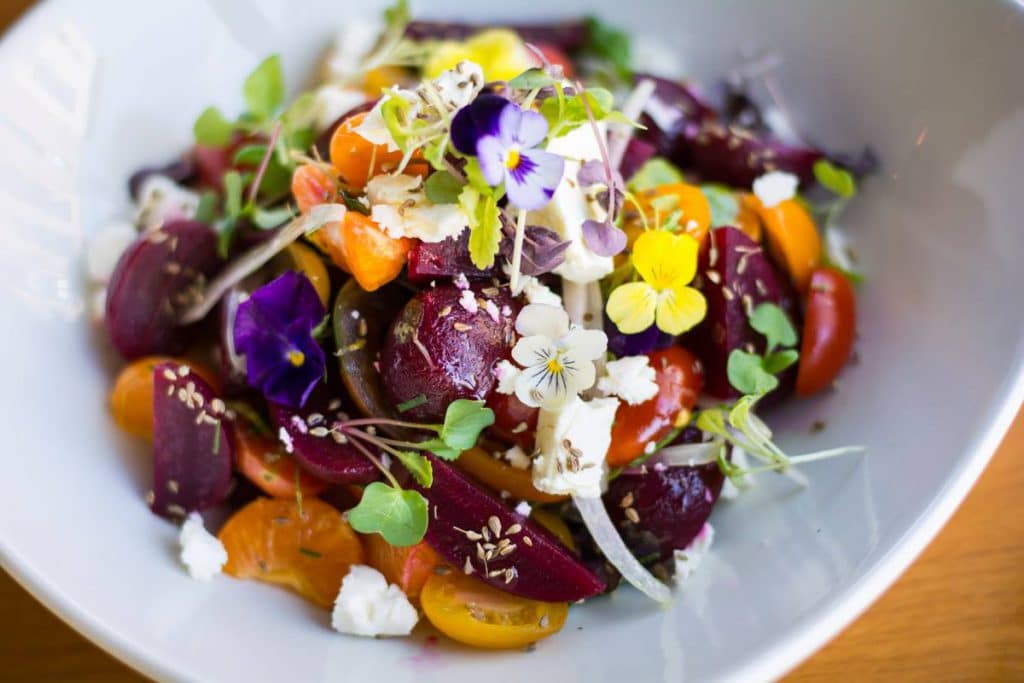 Rich and diverse, these neighbourhoods offer the advantages of residential living while being close to downtown Montreal. The area has also experienced a real revival in recent years, thanks in part to its proximity to major public transportation infrastructures, its central location, and its obvious link to the Outremont Campus of the Université de Montréal.
While Parc-Extension is especially known for its Indian restaurants, cuisines from all over the world can enjoyed in this multicultural area. Plus, many young restaurateurs are also choosing to set up shop in this neighbourhood and are opening popular new addresses.
Outremont is a quiet neighbourhood where the pace of life seems slower than elsewhere on the island. The family atmosphere can be felt in all aspects of neighbourhood life, including the restaurants. In recent years, the gourmet offer has diversified to the point where we now find great Montreal institutions here; such as the chic restaurant Damas or the equally elegant Leméac. Like its surroundings, the addresses here are distinguished.
This list presents some of the best addresses in Outremont and Parc-Extension.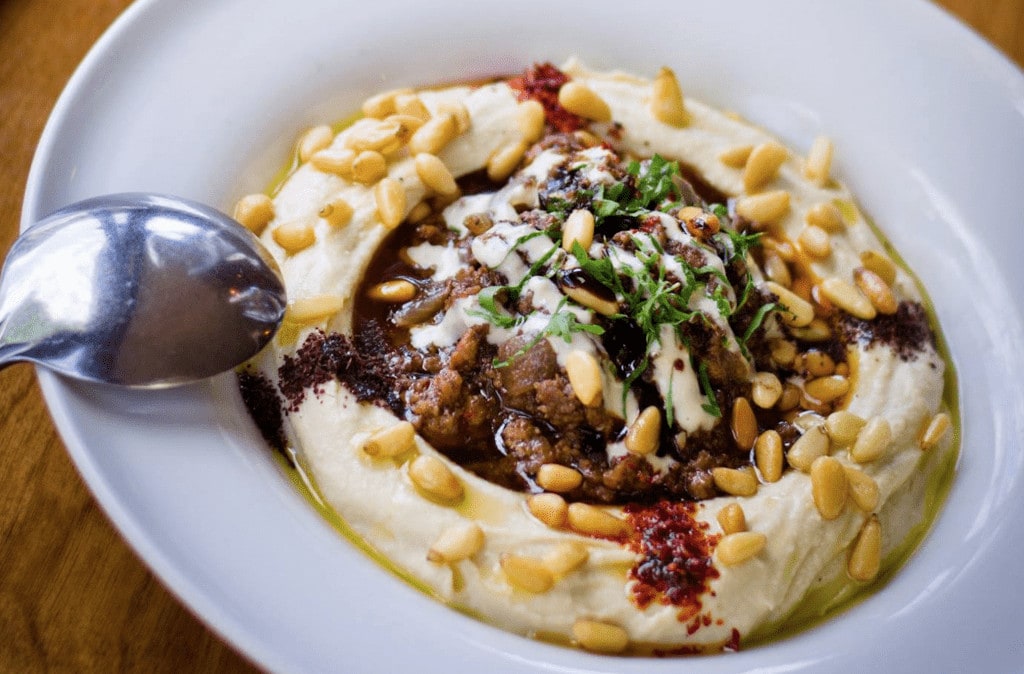 The new Damas on Van Horne Street is splendid. In a large space with just over 100 seats, owners Ivan Abbas and Fuad Alneirabeie welcome you to their sublime restaurant that showcases the beauty of Syria. The restaurant is warm and welcoming, with beautiful colours and rich fabrics adorning the walls. You can enjoy fish, charcoal-grilled meats, Fattet Mozat, Fattoush salad, cold mezzes and other Syrian specialties, all with exceptional spices and flavours. Their new location not only provides more spaciousness, but also offers a beautiful corner terrace with 70 seats when the warm weather comes around.
1201 Avenue Van Horne
Montréal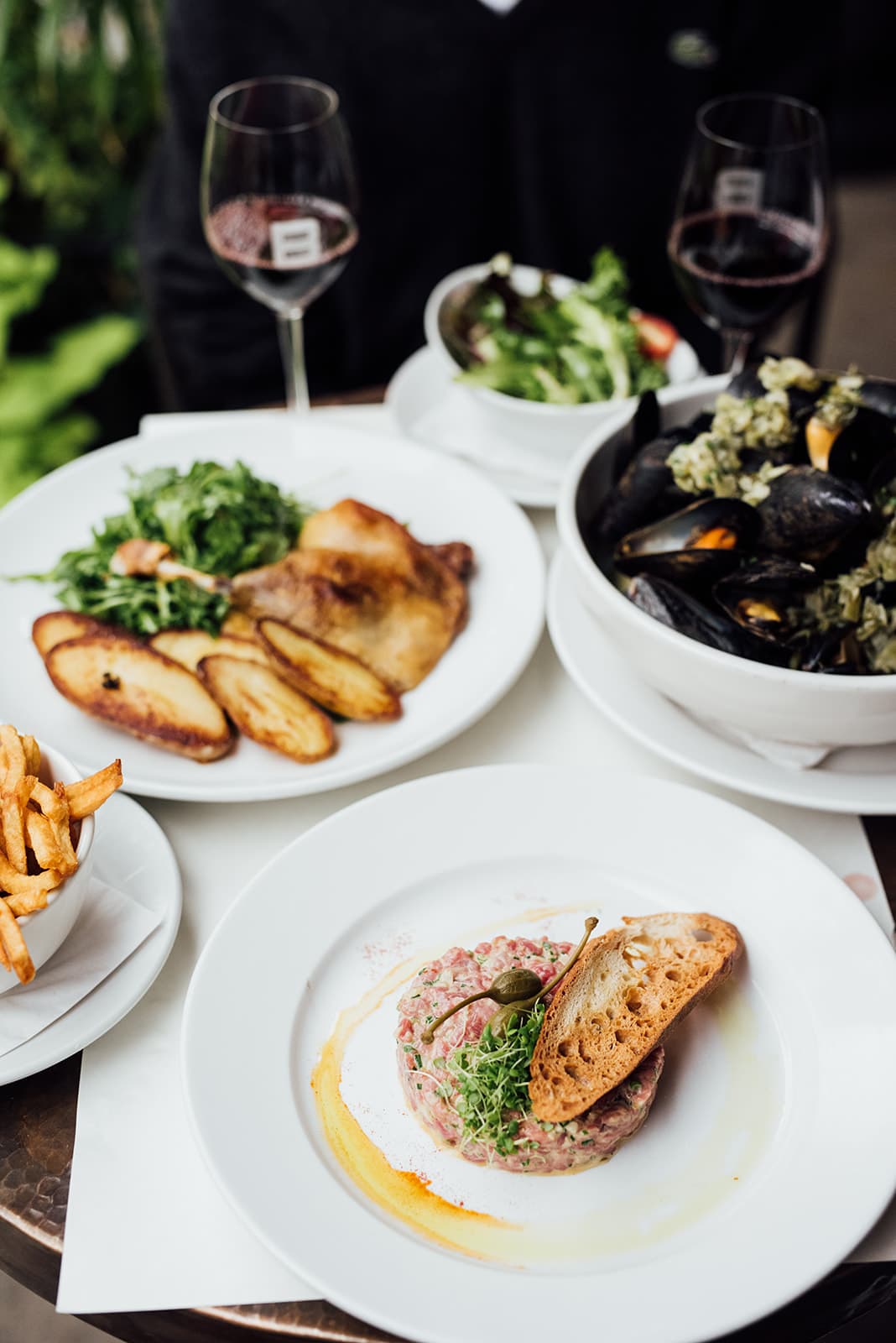 Brasserie Bernard offers a fantastic Brasserie menu. The neighbourhood restaurant is known for the consistency and quality of their dishes, as well as the assurance of good food and courteous service. You can find soups, salads, tartares, chicken, pasta and fish. Everything is reasonably priced, and their lovely terrace is sunny all day long.
1249 Avenue Bernard
Montréal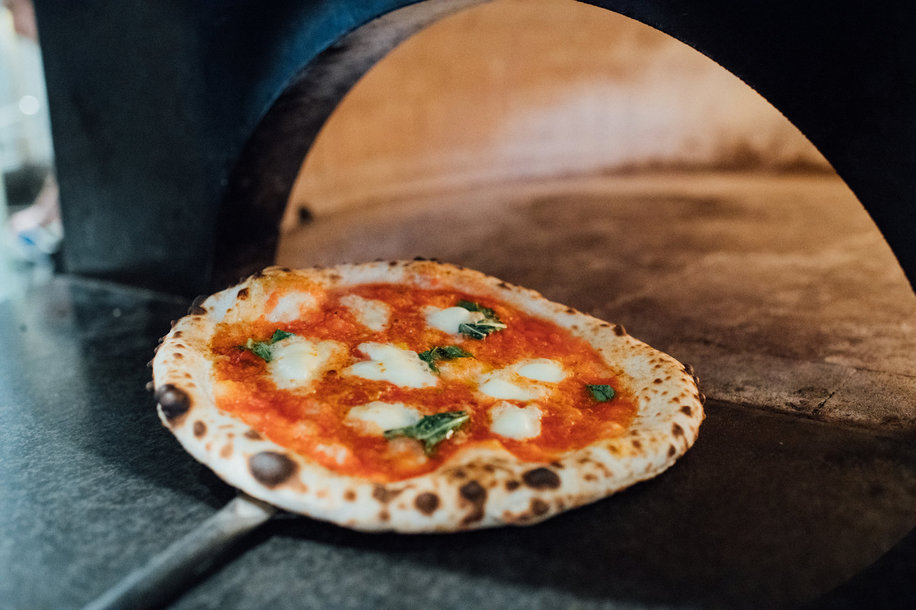 Pizzéria NO.900
This small restaurant on Bernard Avenue is absolutely charming and offers some of the best pizza in Montreal! In this refined and romantic setting – or out front on their lovely terrace – you can enjoy delicious small dishes and satisfying pizzas; two pizzas we especially like are the mild Italian sausage and the porcini with truffle oil. Special mention also to their dessert pizza! Plus, their foodtruck is one of the most beautiful in Montreal. They use high quality ingredients, prepared well, and served by a charming staff; a winning recipe.
1248 Avenue Bernard
Montréal
La Croissanterie Figaro
La Croissanterie le Figaro is a charming café with Parisian flair. In the heart of Outremont, you will find some of the best croissants in Montreal! La Croissanterie is open every day from 7am to 1am and the decor is old-fashioned and charming, reminiscent of a Paris of late. The menu is French café style, and they offer satisfying dishes at an affordable price. One comes here especially for the atmosphere and the superb terrace: the place is bustling from morning to night.
5200 Rue Hutchison
Montreal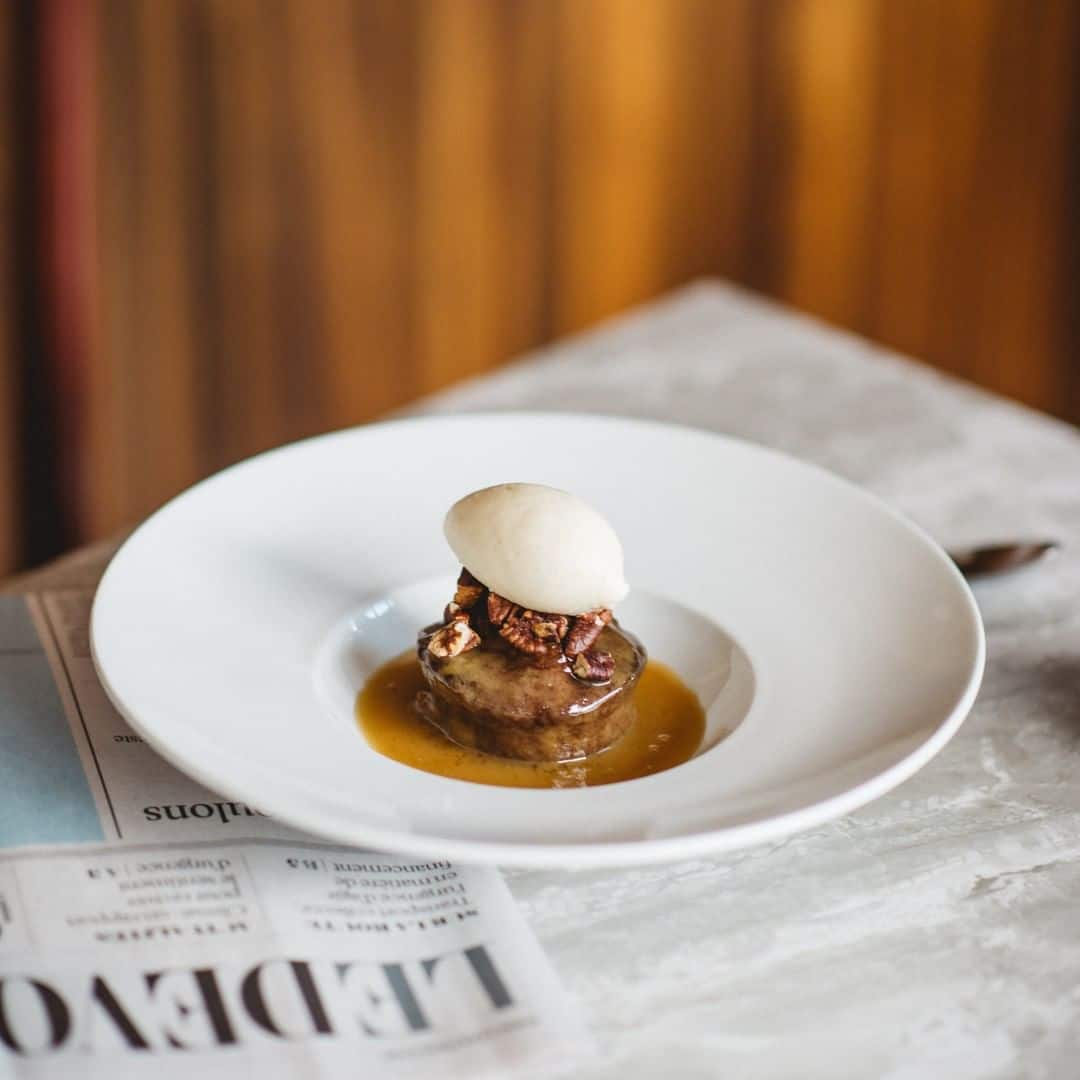 Leméac is one of the best French restaurants in Montreal! This is an address that we cherish and where the quality is always consistent. In an elegant and classic decor, you can enjoy a French brasserie menu as we like it: with simple but delicious dishes. The service at Leméac is always courteous and attentive. Everything is well-balanced, just as it should be. We also like this address for the brunch, which offers one of the best in town. Enjoy your meal on their terrace when the weather permits – it's lovely, verdant, and shaded.
1045 Avenue Laurier Ouest
Montréal
Marven's Restaurant
Marven's is a classic address in Parc-Extension where you can enjoy a delicious and traditional Greek meal. Open for more than 10 years, the restaurant has hardly changed, but the quality of its dishes remains the same. The portions are generous, the prices affordable and the food always fresh. Traditional Greek appetizers, souvlaki, salads and main courses are served as they should be in Greek cuisine, reminiscent of the sun and the sea. The unadorned decor adds to the charm of the place. Basically, we enjoy the simplicity of Marven's, but can always appreciate the effort in the dishes. Note that this address is cash only.
880 Avenue Ball
Montréal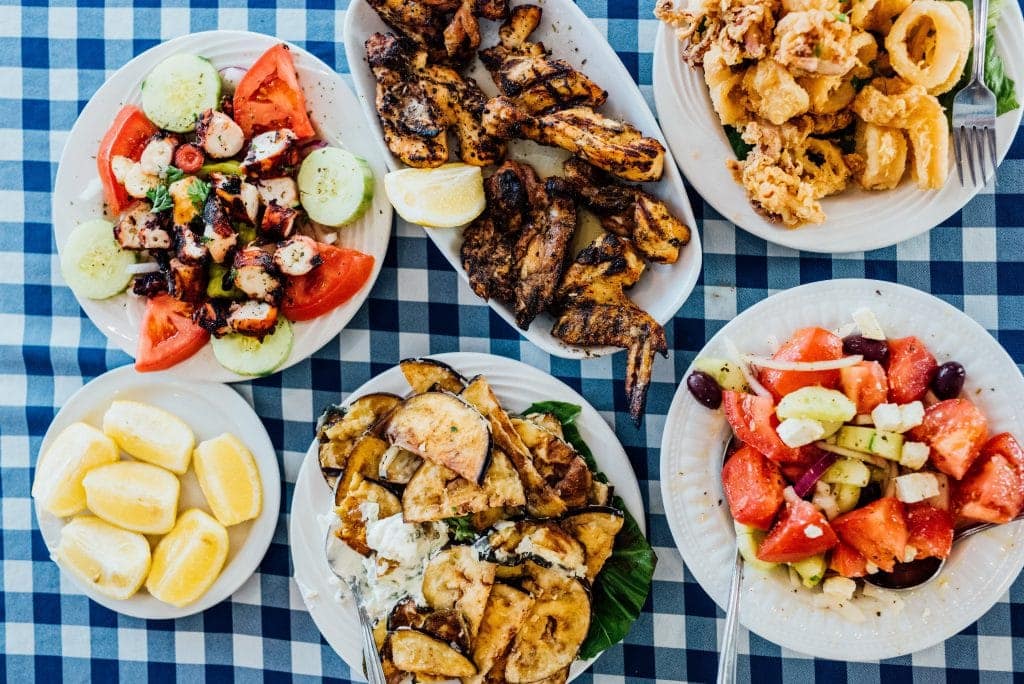 Rôtisserie Panama is a classic Greek restaurant in Montreal that takes you on a journey to the Mediterranean. The restaurant initially opened in 1992, but was bought by its current owners in 1998. The Panama Rotisserie offers delicious dishes in generous portions. One comes here to enjoy the mouth-watering Greek flavours of their octopus, grilled squid, fried eggplant and tzatziki, or grilled chicken. The music and staff also add to the charm of the place. We like the simplicity of the menu, the low prices and the family atmosphere.
789 Rue Jean-Talon Ouest
Montréal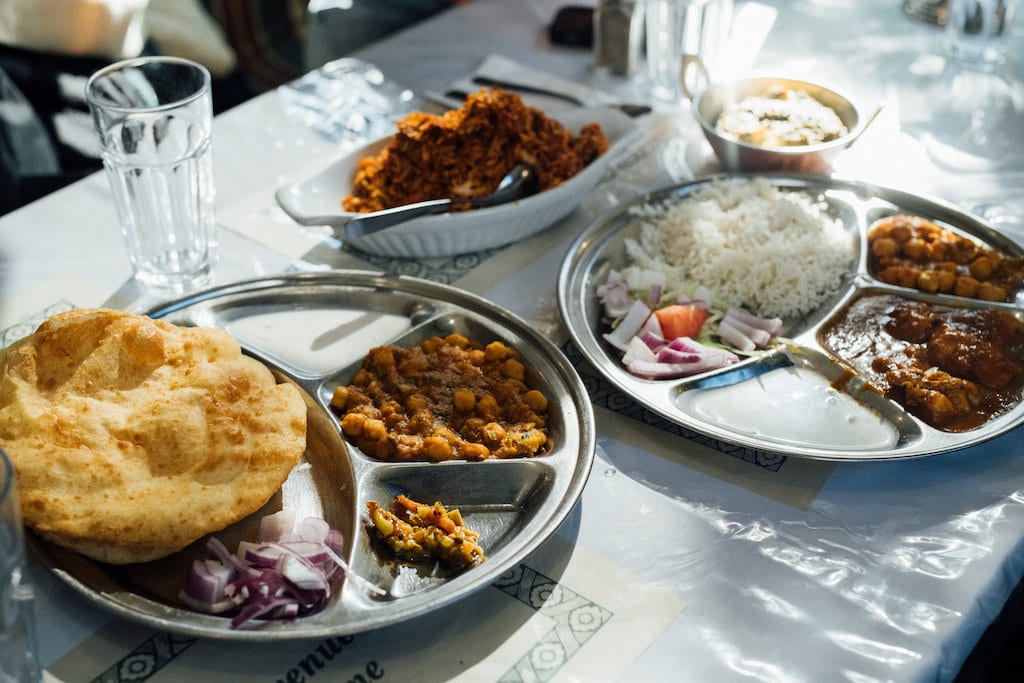 Le Beau Village is one of the best Indian restaurants in Montreal. Here you can enjoy excellent dishes; ones we particularly love include the samosas, pakoras, butter chicken and rogan josh lamb. Note that the house offers many vegetarian options as well. The decor is reminiscent of a cafeteria; the staff is attentive and the prices very affordable. Le Beau Village is always busy with a diverse clientele, but even when the place is crowded, you can always hear yourself speak.
640 Rue Jarry Ouest
Montréal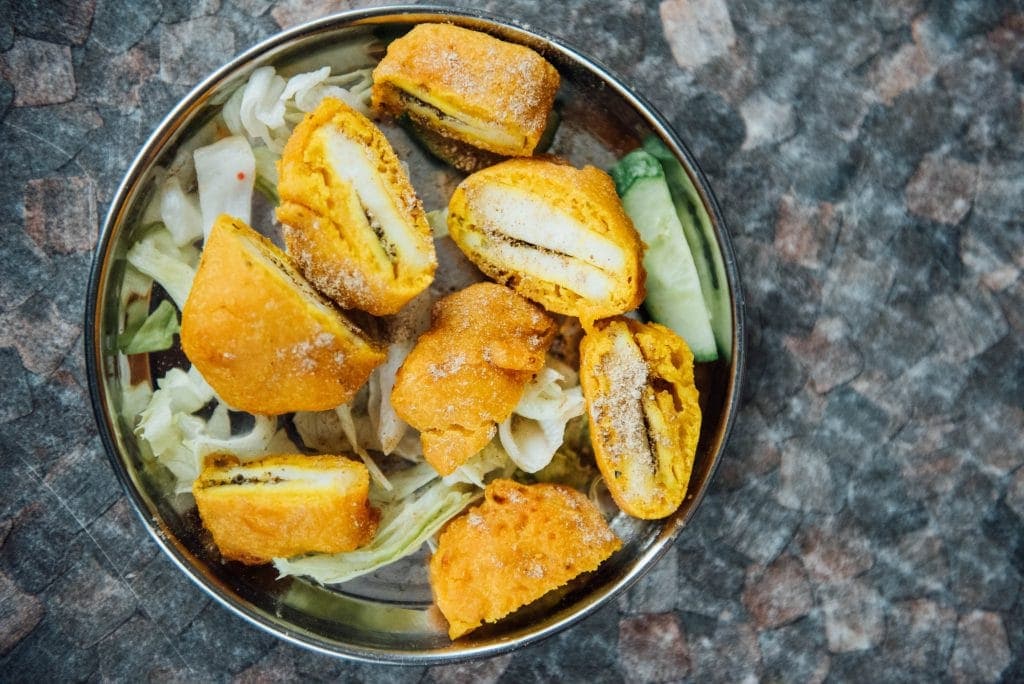 Bombay Mahal takes you a journey through the flavours of their regional specialties. Here you can enjoy vegetarian dishes, chicken – an excellent butter chicken – lamb, seafood, tandoori, thalis and biryanis. The decor is minimalist, but the dishes are always delicious and satisfying. In the heart of Parc-Extension, this Bring Your Own Wine address is well worth a visit, but we predict that you'll probably become a regular!
1001 Rue Jean-Talon Ouest
Montréal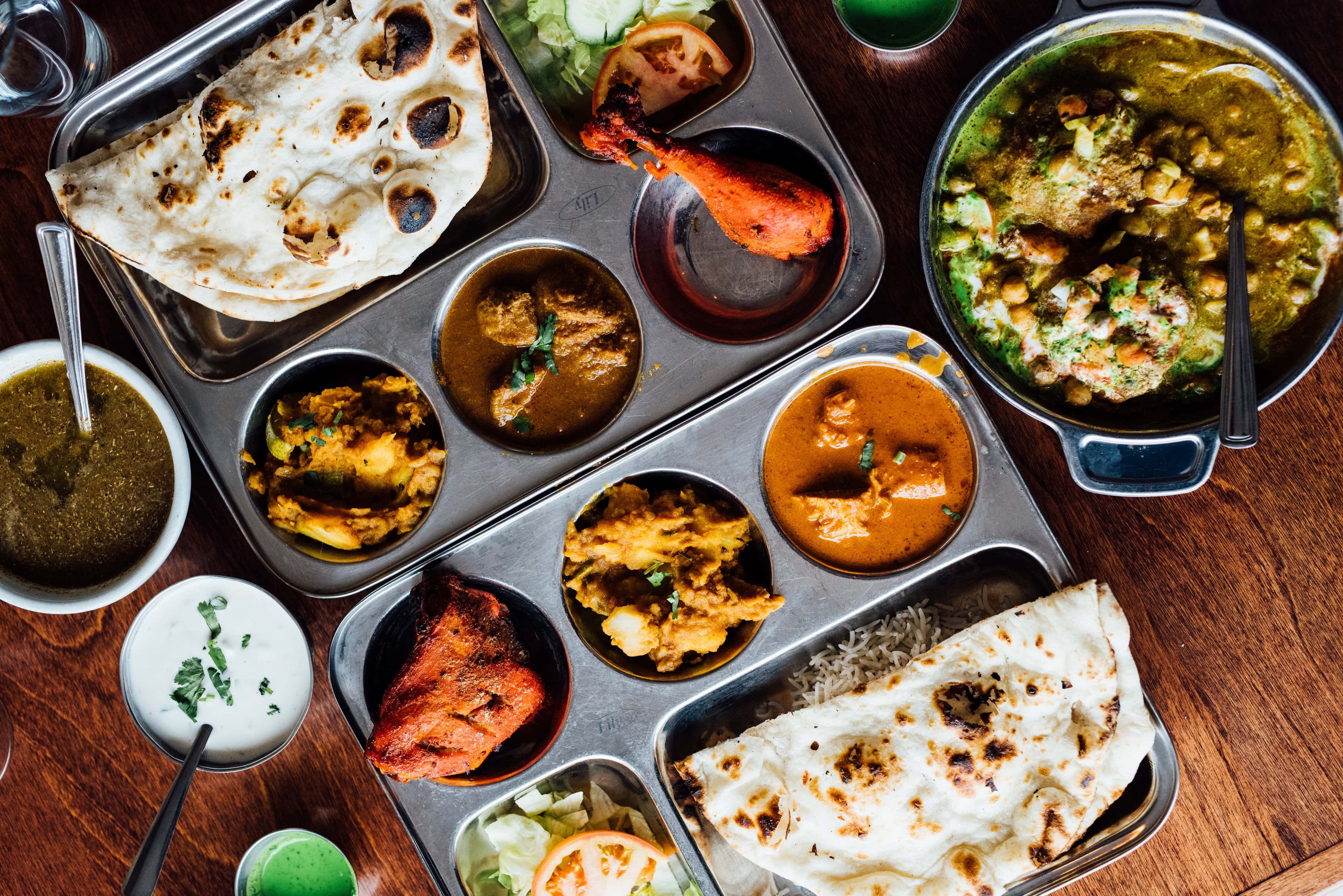 Chand Palace is a cosy and excellent Indian restaurant. Recommended by our friend Raphaëlle some time ago, the place quickly became one of our favourites. We love it for its varied menu and its thalis served until closing time. The Chand Palace offers a simple and clean decor, with fast service and good, consistent portions. Chand's prices are very affordable, and you can also bring your own wine!
989 Rue Jean-Talon Ouest
Montréal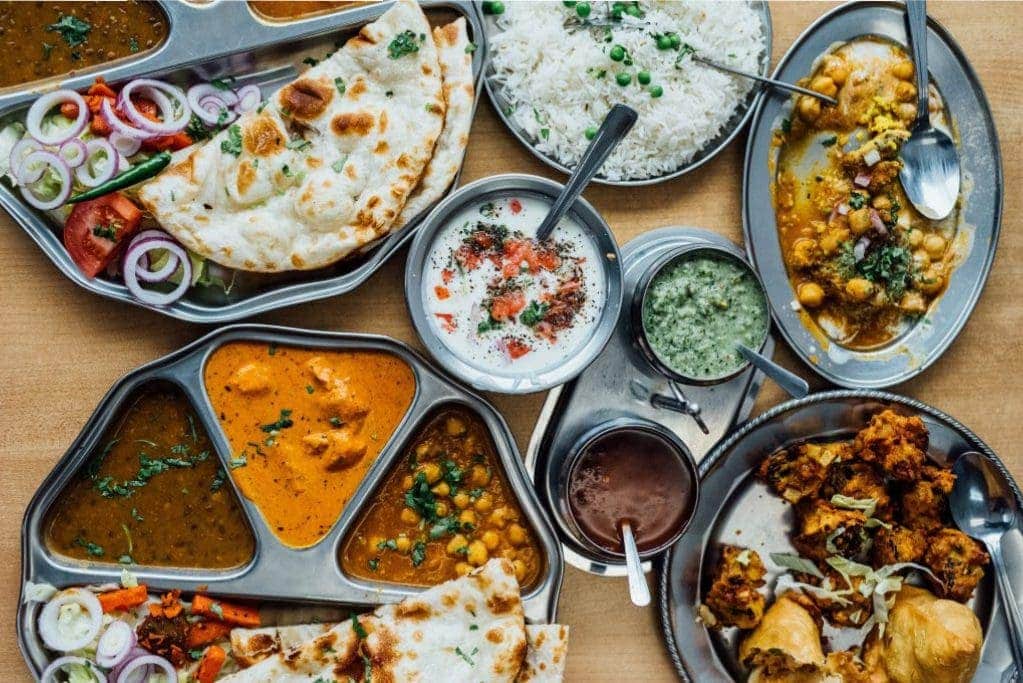 Going to Mr. Mahli's is a bit like leaving Montreal for somewhere else. Photos of the owner with celebrities (like Catherine Deneuve) adorn the walls, while tasty and generous dishes fill the plates; like Mahli's exceptional goat curries. On the television screens, Bollywood hits are always playing. A change of scenery and satisfied appetites are guaranteed at Mahli Sweets!
880 Rue Jarry Ouest
Montréal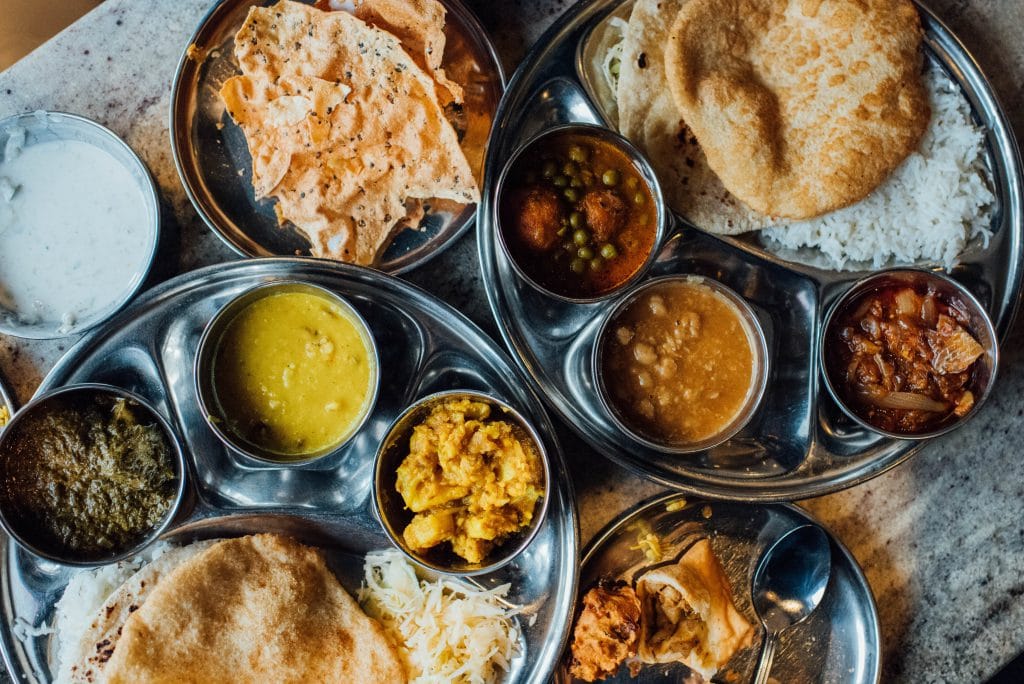 Pushap is a very small and unassuming restaurant. While its decor is modest and its service is often quite slow, Pushap maintains its popularity by offering tasty vegetarian thalis of all kinds at very low prices. Pick up some sweets while paying at the exit, the owner often gives his customers unbeatable offers.
5195 Rue Paré
Montréal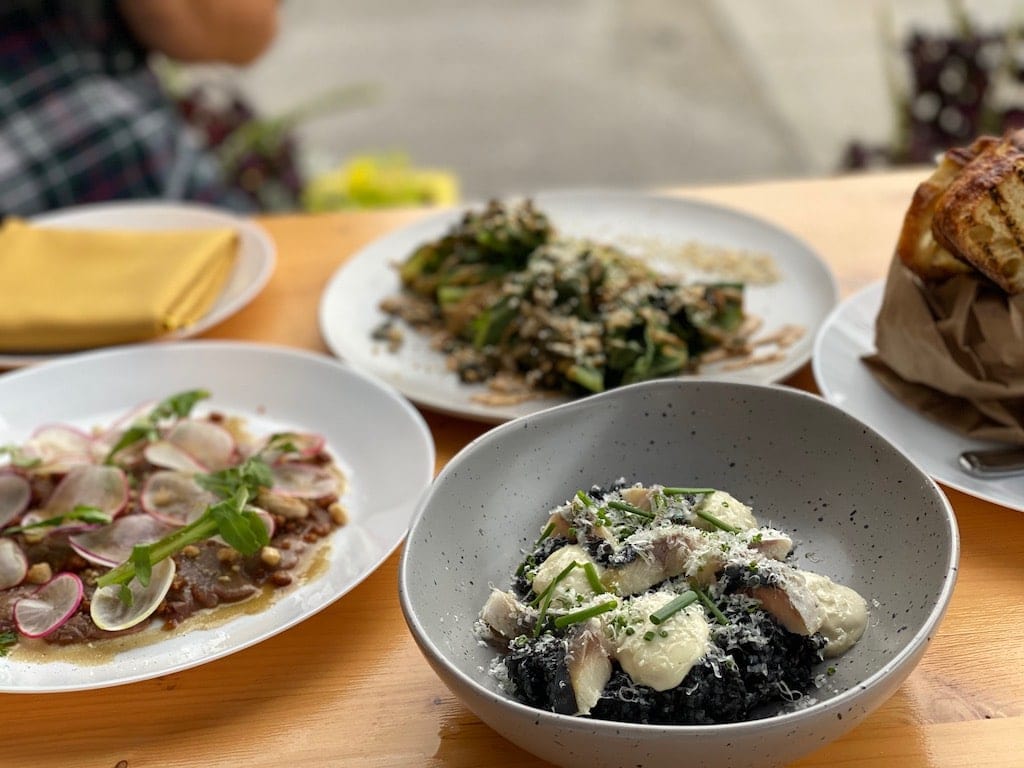 This address is a great addition to the neighbourhood and offers a relaxed place to meet for a drink and a bite to eat. Their constantly evolving menu features predominantly Asian flavours, but the kitchen team's inspiration knows no boundaries. They have set up a nice little patio where you can take full advantage of the summer.
386 Avenue Beaumont
Montréal
See on map
1201 Avenue Van Horne Montréal H2V 1K4
1249 Avenue Bernard Montréal H2V 1V7
1248 Avenue Bernard Montréal H2V 1V6
5200 Rue Hutchison Montreal H2V 4B3
1045 Avenue Laurier Ouest Montréal H2V 2L1
880 Avenue Ball Montréal H3N 1J7
789 Rue Jean-Talon Ouest Montréal H3N 1S3
640 Rue Jarry Ouest Montréal H3N 1G2
1001 Rue Jean-Talon Ouest Montréal H3N 1T2
989 Rue Jean-Talon Ouest Montréal H3N 1S9
880 Rue Jarry Ouest Montréal H3N 1G9
5195 Rue Paré Montréal H4P 2B1
386 Avenue Beaumont Montréal H3N 1T4