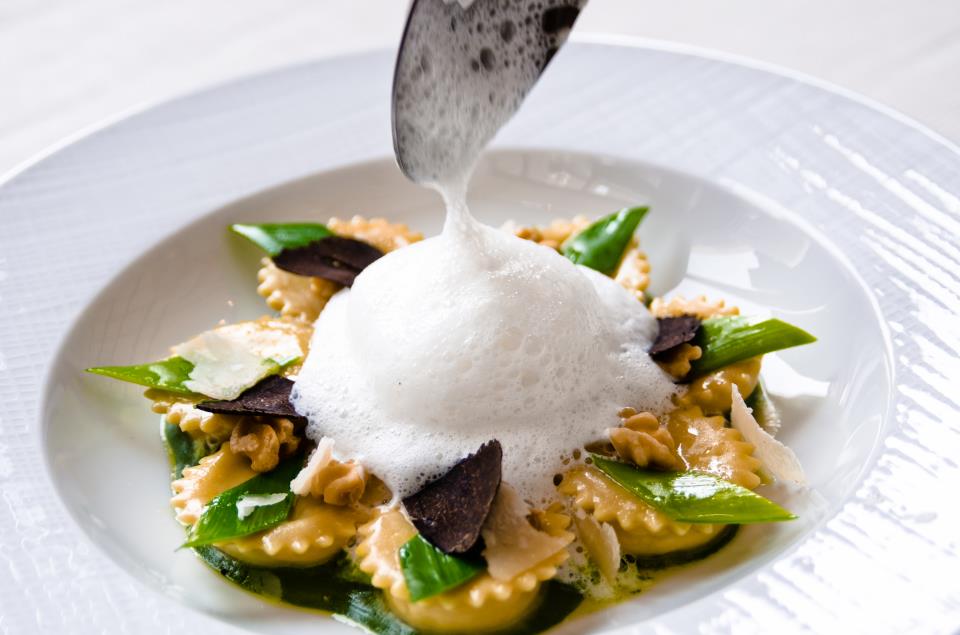 Everyone knows the struggle of trying to find the perfect restaurant open on December 24th. Luckily, we are here with our list of all of Montreal's best restaurants ready to serve this Christmas Eve! We have also created lists of the best restaurant open on the 25th, 31st, and 1st of January, so you will never be left with nowhere to go this Holiday season.
Fun and casual restaurants open on the 24th:
Burgundy Lion – 2496 Notre-Dame St W,  (514) 934-0888 – Christmas eve is all about spending time with family… and eating great food. Come celebrate in pub Burgundy Lion's warm and cozy setting, and indulge in their special Christmas Eve Brunch!
Damas – 2120 Ave Van Horne,  (514) 439-5435 – Enter the Christmas celebrations in high spirits with creative Syrian and Persian food at restaurant Damas! The casual yet meticulously decorated space will surely get you feeling celebratory.
Tacos Victor – 4376 Notre-Dame St W, (514) 932-6837 – A great address to spend your Holidays, especially if you tend to favour tacos over turkey. Come celebrate Christmas Eve with Tacos Victor!
Soy– 5258 St Laurent Blvd, (514) 499-9399 – Ask anyone- pan-Asian cuisine served in a comfortable and inviting atmosphere is the perfect way to spend Christmas Eve.
Chasse-Galerie – 4110 St Denis St, (514) 419-9609 – Christmas Eve has a few requirements: cozy and stylish surroundings and impressively delicious food, all of which can be found at Chasse-Galerie on the 24th!
Monsieur B – 371 Rue Villeneuve E, (514) 845-6066 – With a casual ambiance, classique french cuisine and emphasis on seasonal produce, you'll surely have a Christmas Eve to remember if you come celebrate with Monsieur B!
Passé Composé – 1310 Boul de Maisonneuve E, (514) 524-6663 – It's hard to beat great tasting food served in a comfortable and charming space, especially on Christmas Eve, so come celebrate with Passé Composé.
Chez Lévêque — 1030, avenue Laurier Ouest, (514) 279-7355 —A classic French-inspired restaurant, Chez Lévêque offers excellent cuisine. The restaurant's menu consists of well executed classics, and perfectly heartwarming meals. Chez Lévêque will be open on December 24, 25 and 31, in addition to January 1.
Chic and gastronomic style restaurants open on the 24th:
Rosélys – 900 René-Lévesque Blvd W,  (514) 954-2261 – Celebrate this Christmas Eve in a luxurious setting with an amalgamation of French and English cuisine at Rosélys. Located in the Fairmont Queen Elizabeth!
Atelier Joël Robuchon– 1 avenue du Casino Casino de Montréal Pavillon, (514) 392-2781 – Celebrate the evening of the 24th with a fine dining experience at the wonderful Atelier by Joël Robuchon, located in the Montreal Casino.
Leméac – 1045 Avenue Laurier O, (514) 270-0999 – Come spend the morning of Christmas Eve with Leméac, where you will be greeted with impressive cuisine and a stunning atmosphere.
Henri Brasserie Francaise – 1240 Phillips Square, (514) 544-3674 – To honour the beginning of a new year properly, beautiful surroundings and fine dining are essential, and Henri Brasserie Francaise has it all…. all Holiday season long!
Maison Boulud – 1228 Sherbrooke St W, (514) 842-8442 – Maison Boulud is a cornerstone French restaurant in Montreal, and there is no better place to deck the halls for Christmas Eve, especially if you're a fan of fine French cuisine and a distinctively tasteful and refined environment.
Renoir – 1155 Sherbrooke St W, (514) 788-3038 – For a special Christmas gift, Renoir will be offering a unique celebratory menu for both Christmas Eve and day! Make sure you stop in to enjoy delicious food and their beautiful and artistic environment.
L'Auberge St Gabriel – 426 St Gabriel St, Montreal, (514) 878-3561 – The amazing Auberge St.Gabriel team will be serving a special party menu to honour the magical evening, and the wonderfully charming and rustic atmosphere will surely keep you in the festive mood.
Restaurants open for Brunch on the 24th:
Arthur's Nosh Bar – 4621 Notre-Dame St W, (514) 757-5190 – Its undeniable- noshing on fabulous food in a fun, casual and welcoming atmosphere is the best way to kick off your Christmas dining on the morning of the 24th.
La Fabrique –  3619 St Denis St, (514) 544-5038 – Start the Christmas celebrations off with a tantalizing brunch or a seasonal dinner menu at La Fabrique, and you surely will not be disappointed.
Restaurant Well – 4567 Wellington St, (514) 494-4477 – Come enjoy an amazing Holiday brunch at Restaurant Well between 9:00am and 1:00pm- make sure you don't miss your chance to experience the seasons Well style!
Mesón- 345 Rue Villeray, (514) 439-9089 – Set off the Holiday season with Mesón, a casual and one-of-a-kind bistro. Here you will be met with great tasting food and drinks served in a casual and refined atmosphere.
Bars open on the 24th:
Bar George – 1440 Drummond St, (514) 669-9243 – What better way to celebrate Christmas Eve than with this modern English establishment, serving great food in a unique and comfortable setting.
Bar Renard – 1272 St Catherine St E, (514) 903-0648 – Friendly faces, a welcoming atmosphere, an amazing drinks list and equally as impressive food- Renard is the perfect spot to spend your Holidays!
Bar Palco – 4019 Wellington St, Verdun, (514) 303-1345 – This quaint and endearing space is ta great spot to enjoy your Christmas Eve, especially for all lovers of amazing comfort food and fan-favourite drinks!
Bar Philémon — 111 Rue Saint Paul Ouest, 514-289-3777 — The charming bar of Ariel Goldstein and Zebulon Perron. A great team unites to create a warm and festive address where you can also eat well! Open on the 24th and 31st of December in the evening.

If you know of any great restaurants open on the 24th that you don't see on this list, don't hesitate to let us know. Happy Holidays and happy dining!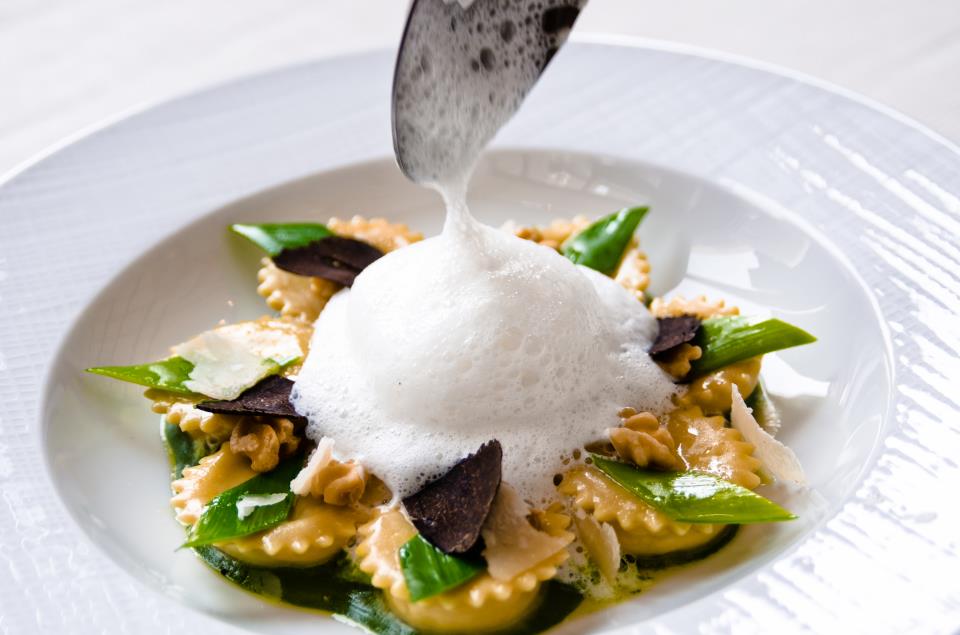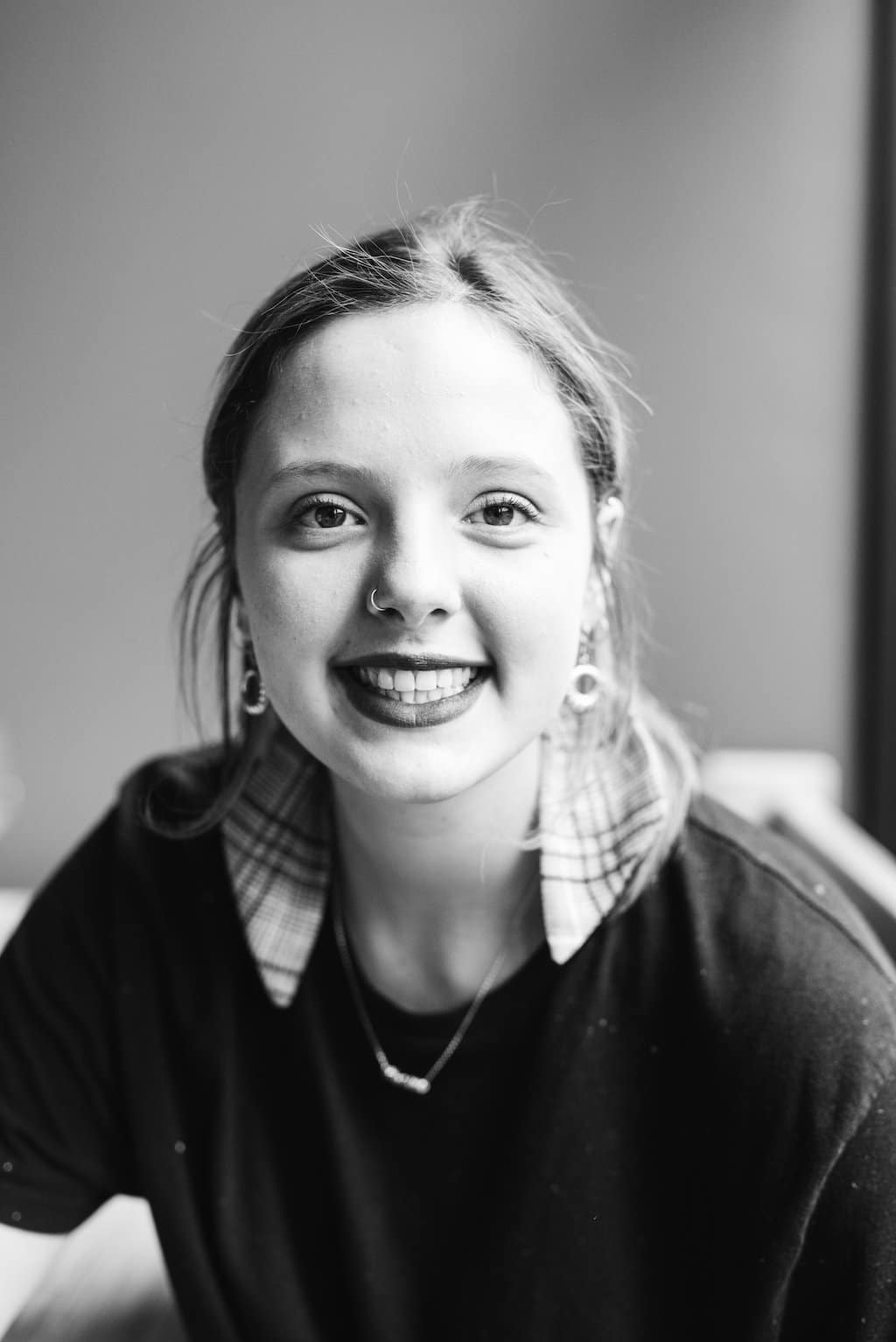 After moving from Ottawa to Montreal, Sydney was inspired by the amazing restaurant scene in this city. As a communications student and a long time lover of great food, Montreal was the perfect place to combine her passion for the culinary industry and media!
Complementary or close by: