L'Atelier : Another Success for the Multi Michelin-Starred Joël Robuchon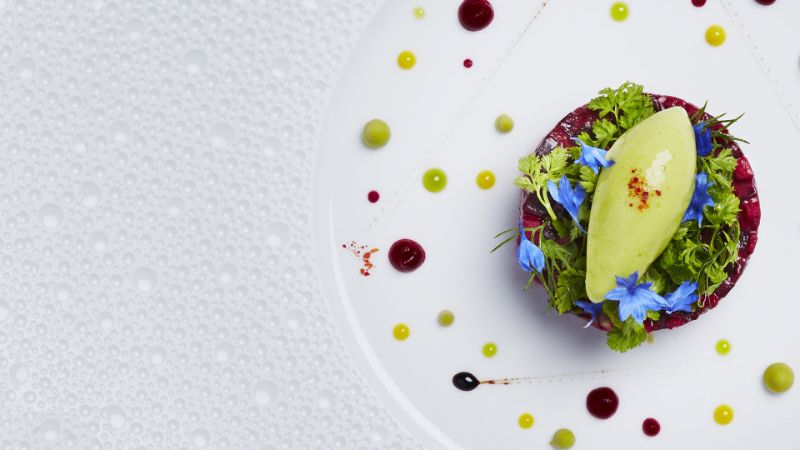 L\'Atelier Montréal de Joël Robuchon
Casino de Montréal, Avenue du Casino, Montreal, QC, Canada
Schedule Monday: closed
Tuesday & Wednesday: 6pm - 9pm
Thursday - Saturday: 6pm - 10pm
Sunday: closed

Mood

Chic

Price

Appetizers: $20 - $85
Mains: $42 - $95
Desserts: $19
Inspiration tasting menu: $85
Signature tasting menu: $200
Discovery tasting menu: $150
Vegetarian tasting menu: $95
Joël Robuchon's restaurant L'Atelier which opened at the end of 2016 in the Casino de Montréal, has certainly become one of Montreal's most fashionable restaurants.
Joël Robuchon has acquired more Michelin Stars than anyone else – over 30 ! Born in 1945 in Poitiers, France, this chef has been awarded some of the most prestigious gastronomic titles, going back to 1976 as « Meilleur Ouvrier de France », « Chef of the Year » (1987) and even « Chef of the Century » (1990). His restaurant « Joël Robuchon » has received the title of « Best Restaurant in the World ».
The first of the Atelier restaurants started in 2003 and the brand is part of the glitzy restaurant scene in cities like Hong Kong, Las Vegas, London, New York, Paris, Tokyo, etc. and now, Montreal has its own Joël Robuchon upmarket experiential kitchen. This is the whole concept behind L'Atelier, to offer a high-end « kitchen-show » experience in close proximity to the customers. « The concept is to showcase a cuisine that is really excellent, very good, very beautiful, very rigorous, but in an environment that is extremely friendly, » explains Jean-Pierre Curtat, Executive Chef of the Casino de Montréal and Executive Director of Joël Robuchon's Atelier.
It is important to remember that L'Atelier is inside the Casino de Montréal, itself a venue of a certain stature. The restaurant has 56 seats and is glamorous, modern and comfortable; ideal for that unique gastronomic experience. From the Chinese lacquer-red color of the ceiling and leather chairs, contrasting with the shiny black floor and other black accents that act as reflectors, it speaks of luxury. This is interspersed by wood panelling around the bar area and the wood tables, and the result is a sleek look that's also inviting. It's all pretty flashy, starting with the reception area and its black & white floor tiles that pop out, the lounge area, and of course, the open kitchen. The main action takes place in this kitchen area which is surrounded by a very fancy 36-seat counter where guests can watch Joël Robuchon's team in full action.
L'Atelier Joël Robuchon proposes sublime food noted for the superior quality of its ingredients, by the beauty and finesse of their presentation, and upon tasting, by the realization of the chefs' ability to perfectly execute their dishes. On the menu are exquisite dishes that bear the culinary signature of this world-renowned chef and just as important, showcase Quebec terroir products. There are different menus to choose from : À la carte, « Seasonal Discovery », « Experience » and « Vegetarian ». We have included L'Atelier in our list of recommended « Tasting Menus ». It goes without saying that the wine list offerings match the reputation of L'Atelier.
This luxurious restaurant is for destination-dining, where you leave having experienced a gastronomic sensation. L'Atelier Joël Robuchon with its 'show kitchen' extravaganza is perfect to celebrate a unique occasion, where dining on sublime cuisine from a world-renowned chef will create those memories you are wishing for.
© Photos L'Atelier Joël Robuchon
Complementary or close by: