Stella Artois beer and food pairing, the perfect marriage.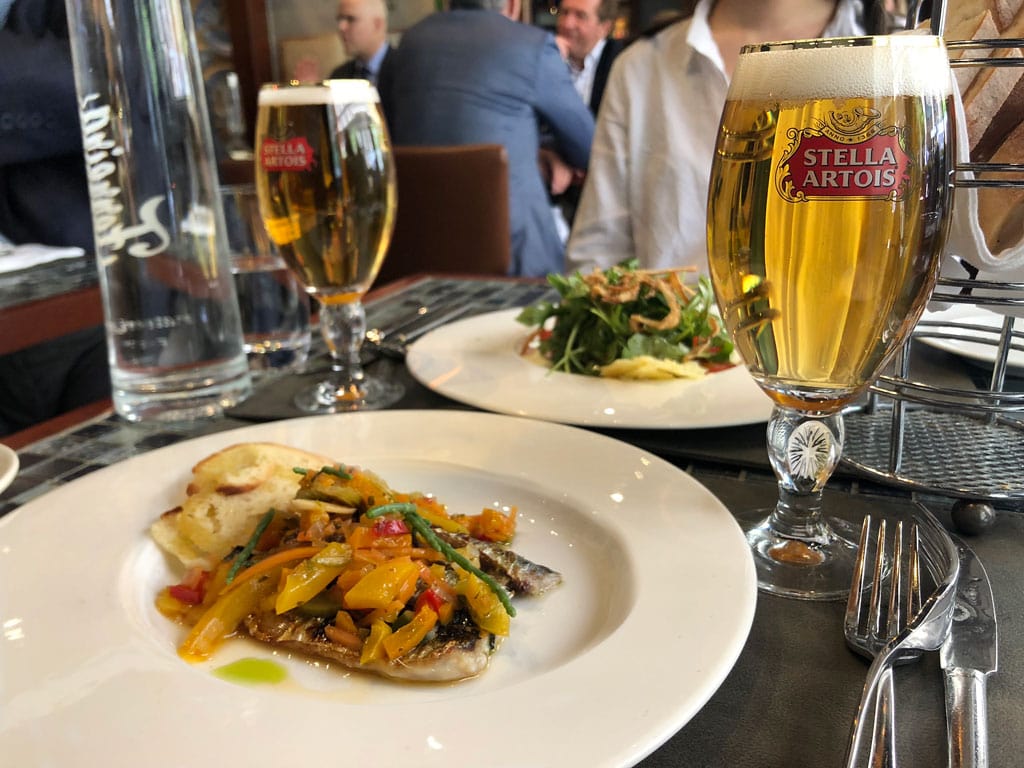 Beer – what could be better than quenching your thirst on those hot summer days with a cold beer!  Did you know that after water and tea, more beer is consumed around the world than any other beverage?  And we don't drink just any beer, because there are many different types such as a blonde, brown, red or white beer. There are ales, there are pilsners, and some like strong beers, some like them light, it just depends on how we feel and when dining, what beer works well with the food we are eating. The basics of beer are pretty simple – the fermentation of barley and hops to create an alcoholic beverage and with the thousands of different beers being brewed nowadays, there is certainly a beer out there for you. Yet, when you want a beer with your meal, the stakes are raised to find the right beer for the right occasion.
This article was created in collaboration with Stella Artois, whose roots as a brewery date back to the early 18thcentury in Leuven, Belgium, a country known for its beer. In fact, the tradition of brewing beer dates back to 1366 (to be precise!). Stella Artois produced some of the first Belgian beers in the world and you can now drink your own Stella in more than 95 countries!  Beer's malty taste and hint of bitterness is a great match with so many kinds of cuisine. Stella Artois has recently launched their "Joy of Beer" campaign whose message is that you should put down your phone and pick up a Stella, highlighting how much fun it is to spend time in the company of family and friends, over good food and naturally, enjoying a great Stella Artois beer.
So we went out across the province of Quebec in search of 10 places where we could enjoy our Stella with a great meal and we would like to share these with our readers. By the time you reach the end, we're pretty sure you'll be wanting your own Stella, because you'll be thirsty!
"From Belgium …. with a Stella!"