Grumman '78 restaurant : The messiah of Montreal's food trucks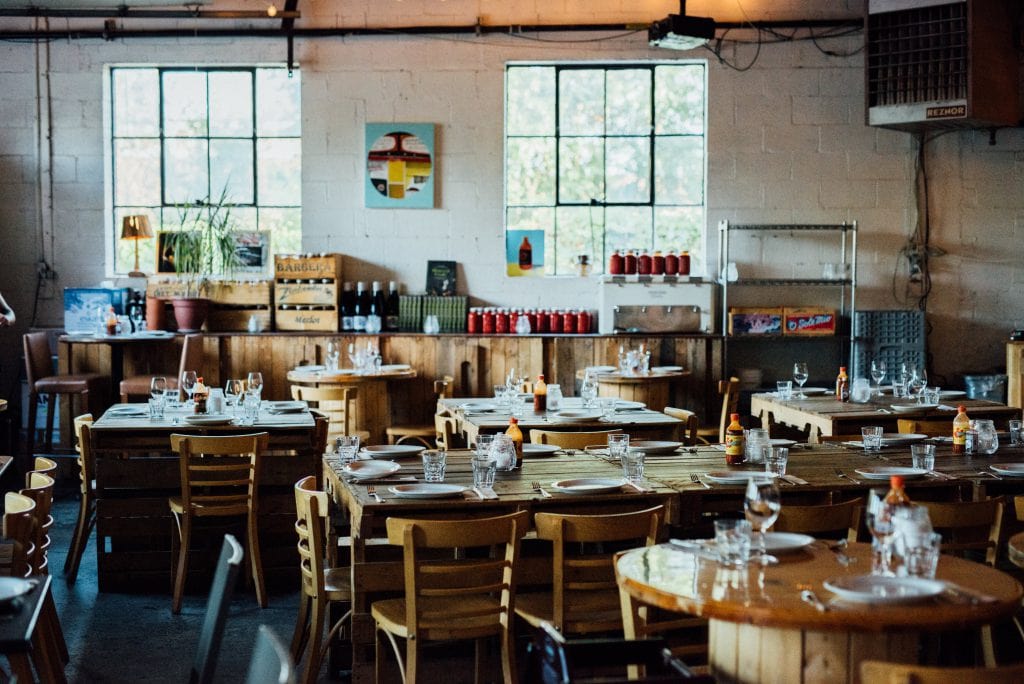 Grumman 78
Schedule Monday to Thursday : 5pm - 10pm
Friday - Saturday : 5pm to 11pm
Sunday : 11.30am - 9pm
Mood Festive
Price Range $$$
_
There are some places that remain as popular as ever, even years after opening. This describes Grumman '78, a cult establishment in Montreal. It is warm, festive and delectable. What could be better? Not much …
Did you know that Grumman '78 was the first food truck in Montreal? In the fall of 2010, their famous taco truck was launched with the current restaurant simply acting as the truck's kitchen. However, faced with the incredible customer demand, it soon became necessary to transform the room into a « real » restaurant. Grumman '78 opened its doors on Christmas that same year and since then, has been offering a lot more than tacos!
Grumman '78 is unique. Owners Gaëlle Cerf and Hilary McGown still watch over, and always will, how things are going. This former St-Henri garage is very spacious, very stylish and lends itself to partying. Saying that, it is on our list of festive and affordable Montreal restaurants. In a « homemade » decor with a laid back look, there is an open space (80-85 seats, 150 capacity) with white painted brick walls and small hanging lights everywhere. It's an industrial space with a mixture of tables and chairs, and lots of wood – including some tables made from pallets with sturdy chairs. The whole look is original, different, stylish and friendly.
The menu at Grumman '78 may have a little Mexican or New York influences, but at its heart, it is very Montreal. It is chef Sébastien Harrison Cloutier who prepares the tasty and eclectic menu. There are main dishes, sides and main courses. We particularly like K-town, the fish taco, the shredded pork taco, the dish made with the daily catch, and the spicy salmon and tomato salad. As for the desserts, there's always something for the sweet tooth, thanks to Lysandre Laramée-Bolduc. Don't forget to try the homemade hot sauces which are also available to purchase and take home.
Drinks – Grumman '78 has an exceptional wine list, with brilliantly sourced private imports. There are a lot of natural and organic wines at a variety of prices: sparkling, whites, rosés, reds and some in larger sizes – the bottles are mainly between $38-$70. Hilary McGown manages the dining room and the drinks list which includes house cocktails, spirits and microbrew beers on tap as well as by the bottle.
The space is ideal for celebrating any occasion, from not wanting to cook at home or just wanting a casual evening. Entering Grumman '78 is like feeling at home except that here there are staff to serve you …. we like a little bit of everything they have to offer: the attractive decor, the personalized service, the festive and warm atmosphere, the affordable menu, the delicious dishes and the superb wine list.
Open six evenings a week, Grumman '78 is definitely a place to eat as often as possible. It also offers a catering service and we are told that they host many weddings, a very popular choice. Further information: [email protected]
Next post
Maison Publique is an English gastro-pub in the heart of the Plateau Mont-Royal. Ambitious?  Yes.  After working with top names in the restaurant industry, the talented and likeable chef Derek […]
Read the post
Complementary or close by: